Yo 2018, I'm really happy for you and Imma let you finish, but the 1970 Oscars had the BEST DANCING OF ALL TIME!
Keep reading...
Show less
This #TBT, we're feeling the tap vibes—specifically, the old-school, golden-age-of-Hollywood tap vibes. Because while you're probably familiar with, say, Gene Kelly's (literally) splashy "Singin' in the Rain" number, the glorious internet has (to continue the water metaphor) a much, much deeper pool of jaw-dropping movie routines from the 30s, 40s and 50s. And you need to dive into it. NOW.
We suggest starting with three of our all-time favorites:
3) Ann Miller in "Too Darn Hot" from Kiss Me Kate (1953). Miller would've turned 93 two days ago, and there's no better way to celebrate than with this impossibly sexy, impossibly intricate party of a number:
2) Fred Astaire and Ginger Rogers in "I Won't Dance," from Roberta (1935). This clip shows off not just Astaire's fantastically finessed tapping (serious dancing starts around 3:12), but also his singing and piano-playing skills. (Rogers fans: She doesn't get to move a whole lot in this routine, so if you're looking for a Ginger fix, click here, here and here.)
1) The Nicholas Brothers in "Jumpin' Jive" from Stormy Weather (1943). Astaire called this "the greatest dance number ever filmed," and he wasn't exaggerating. It gives us Fayard and Harold Nicholas—who, fun fact, later taught Michael and Janet Jackson—at their masterful, exuberant best, and includes the showstopping jump-splits that were one of their signatures.
Happy #TBT, tappers! And if you're in the mood for even more amazing dance movie moments, head this way.
Feb. 12, 2014 11:55AM EST
If you're like us, there was a period of time, a couple of years ago, when you were obsessed with the Radiohead song "15 Step." First, it has an infectious little melody, which is always great. But it's also done in a snappy, hand-clappy, totally danceable 5/4 time.
Well, it turns out there's a great scene form the 1945 movie Yolanda and the Thief in which none other than Fred Astaire also dances in 5/4 time. And thank you, internet: Somebody mashed the two together, so that now we can watch Astaire (and the none-too-shabby Lucille Bremer) glide around the floor to Radiohead. It's kind of mind-blowing.
Enjoy!
Nov. 29, 2012 11:19AM EST
Sometimes I think I was born in the wrong era. How wonderful must it have been in the 1950s, when pretty much every major film had an amazing dance sequence (or five), featuring the talents of stars like Gene Kelly, Fred Astaire, Ginger Rogers and Cyd Charisse?
NPR just did a great interview with one of those golden-age leading ladies: Leslie Caron. I'm going to use it as an excuse to post some videos of this beautiful dancer, whose sparkling ballet technique brightened films like An American in Paris and Gigi. (And you should definitely listen to the interview. Caron may be 81 now, but she's still plenty spunky—and full of gems. Did you know that Kelly used to call her "Lester the Pester"?)
Here she is showing off her versatility—and her gams—in An American in Paris:
And here's one of her fantasy duets with Kelly in the same film:
Here she is in doing some very intense choreography in the "Nightmare Ballet" from Daddy Long Legs:
And here she is getting very romantic with Astaire in the same movie (the dancing starts about 3 minutes in):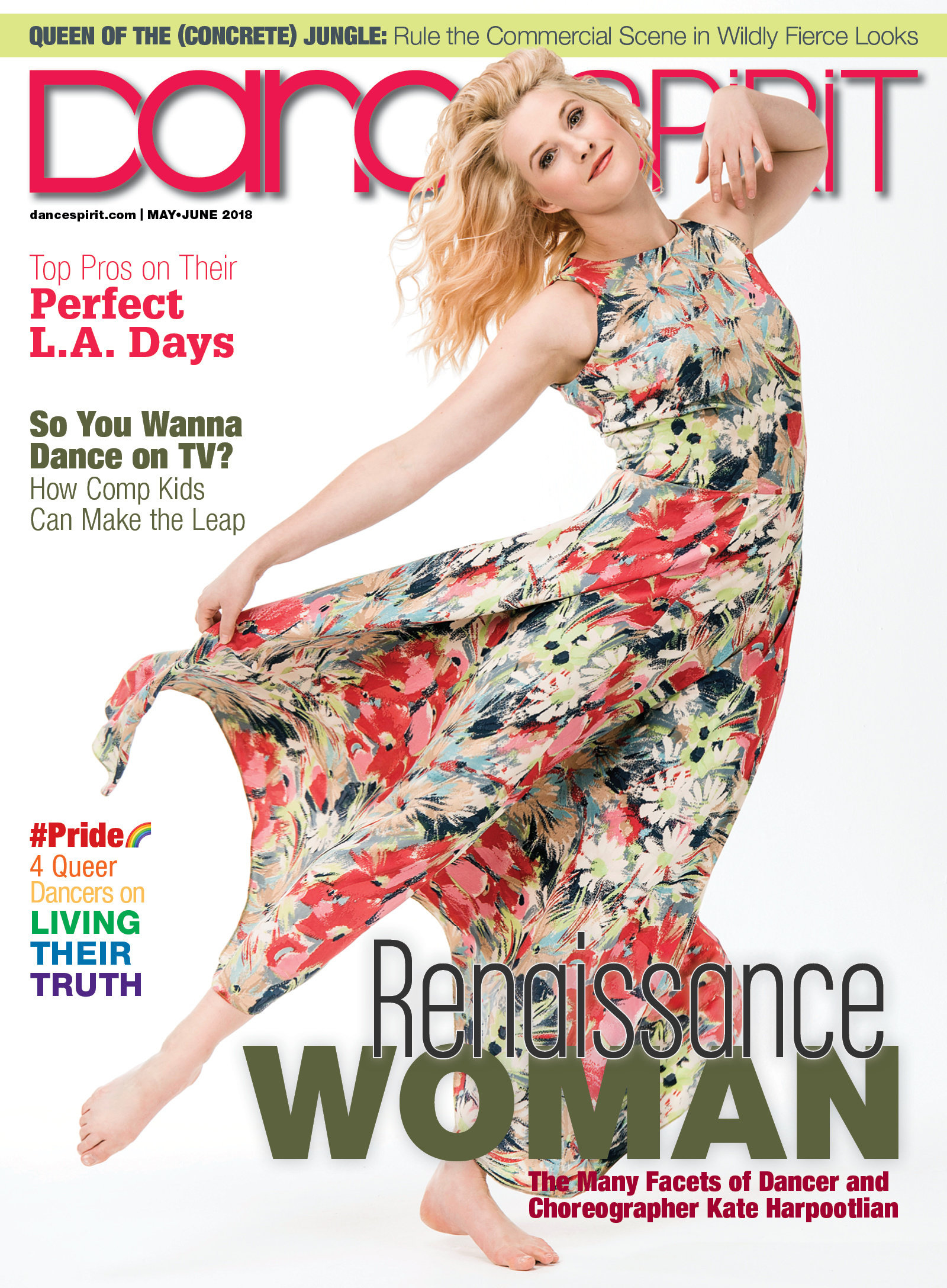 Get Dance Spirit in your inbox