June 19th marks the start of NYC Dance Week 2014—a.k.a. a huge perk for dancers spending their summer in the Big Apple. For 10 days (until June 28th), NYC Dance Week offers free(!!) and discounted dance and fitness classes throughout the city. So if you're in or around NYC, be sure to check out these highlights: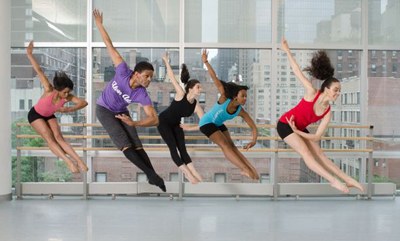 Contemporary class at The Ailey Extension
(Photo Kyle Froman)
Channel Elle Magazine's recent fashion feature and stop into an Ailey Extension class at the Ailey Studios. This Friday, TweetBoogie is holding a free hip-hop class from 6:30–8:30 pm. The Ailey Extension is also offering an extra free class to any studio newbies, and returning students can take advantage of discounted class cards.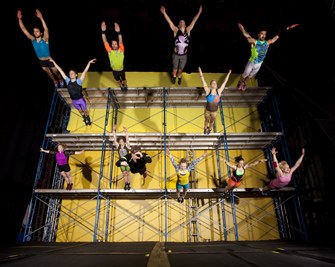 STREB in rehearsal for Human Fountain.
(photo courtesy City Center)
Other major studios are also getting involved: Peridance Capezio Center, Mark Morris Dance Center, Ballet Academy East and Gina Gibney Dance Center are all offering free and discounted classes. But you might consider stepping out of your comfort zone—the classes are free after all. Get your flipping, tucking and Parkour-ing on with a free session at STREB@SLAM, the home of Elizabeth Streb's company STREB EXTREME ACTION.
Want to add in some fitness? There are countless Zumba, yoga and Pilates classes on the list—great for cross-training to prepare for your summer intensive. And if you have any questions about an injury or nutrition, bring them to one of The Harkness Center for Dance Injuries free Q&A and injury prevention seminars.
For the full list of events and classes in styles ranging from capoeira to Bollywood to tap to something called Ballet Gymnastics (um, yes please!), visit the NYC Dance Week website. See you in class!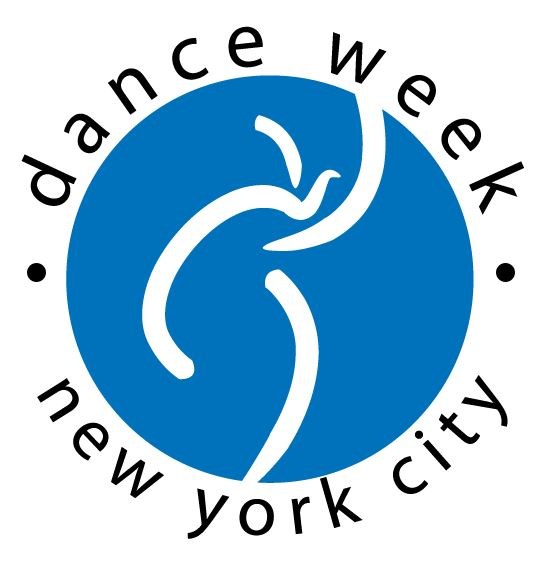 This multi-day special event, which officially kicked off June 20 here in the Big Apple, sounds so incredibly pinch-me-I'm-dreaming amazing that I'm going to have to find some way to break it down—calmly!—for you. Accordingly, here is NYC Dance Week by the numbers:
-2nd year of the festival's existence
-10 days (June 20-29, 2013)
-38 participating studios, including notables like Ballet Academy East, the Ailey Extension and Dance New Amsterdam
-Free and discounted classes happening across 4 boroughs (Manhattan, Brooklyn, Staten Island and the Bronx) and 1 outside city (Ridgewood, NJ)
-1 injury prevention seminar and 2 days of individualized injury prevention assessments, sponsored by the Harkness Center for Dance Injuries (Scroll down on this page for important info on these happenings.)
-4 cool sponsors, including Zico coconut water and the  world-famous Copacabana nightclub
-Classes in an infinite number of dance and fitness styles! Ever wanted to try capoeira, Parkour or hula? Now's your chance!
-More than 2000 dancers already registered to join in the fun. You must register and print out a pass to take advantage of the free classes and workshops, so make sure you do so before heading out!
Well, what are you waiting for? Sign up online and get ready for more than a week of free, fun dancing! After all, NYC Dance Week only comes once a year…
And to get even more pumped, watch this video!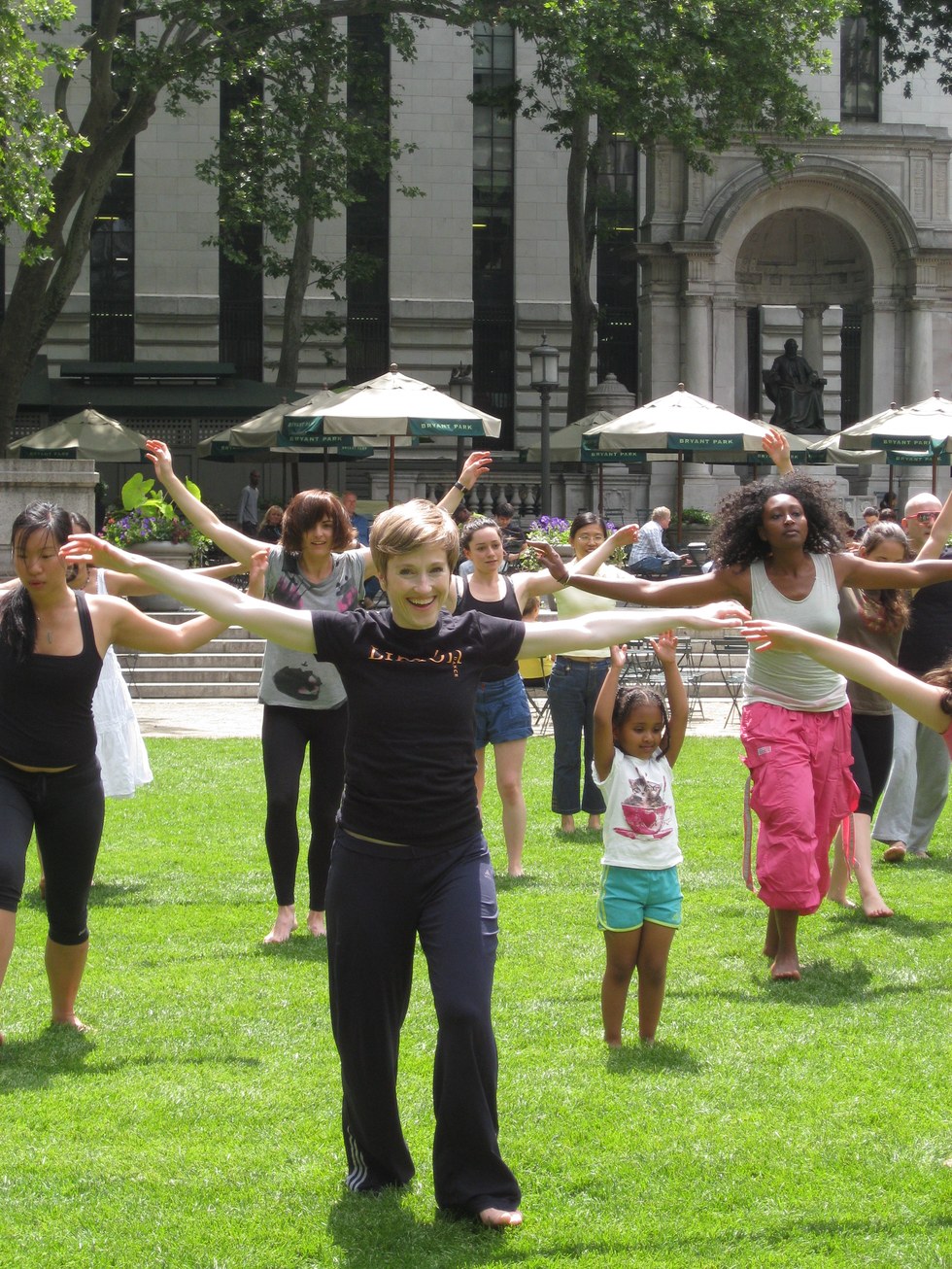 If that little cutie on the right can keep up, you can, too! (Photo courtesy Limon Dance)
Attention NYC dancers! We officially have the best way to kick off every summer weekend: a free outdoor dance class!
Every Saturday through September 7, Limon Dance Institute and Dance Company hosts a dance class at 10am on the lawn at Bryant Park (42nd Street and 6th Avenue).
Admission is completely free, and classes are open to all ages and experience levels. All you have to do is wear comfy clothes and get ready to feel the grass between your toes.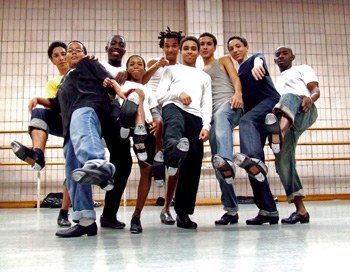 Are you in NYC? Do you enjoy free things? OK, that second question was rhetorical—of course you do! And you're in luck, because Harlem School of the Arts is offering 3 full days of free classes in dance, musical theater, music, theater and visual arts for all ages Sept. 4-7. This is a chance to seriously expand your horizons with classes like Urban Funk, Mad Cool Cardio and Afro-Latin Percussion. Spots are offered on a first-come first-serve basis, so sign up today to be sure you don't miss out.
And to top it off, HSA will hold auditions for its children's version of Disney's The Lion King musical, The Lion King KIDS and The Lion King JR, the following week. Auditions for students grades 3-8 will be on Sept. 11-12, with callbacks on Sept. 13.
Intrigued? Get more info at www.hsanyc.org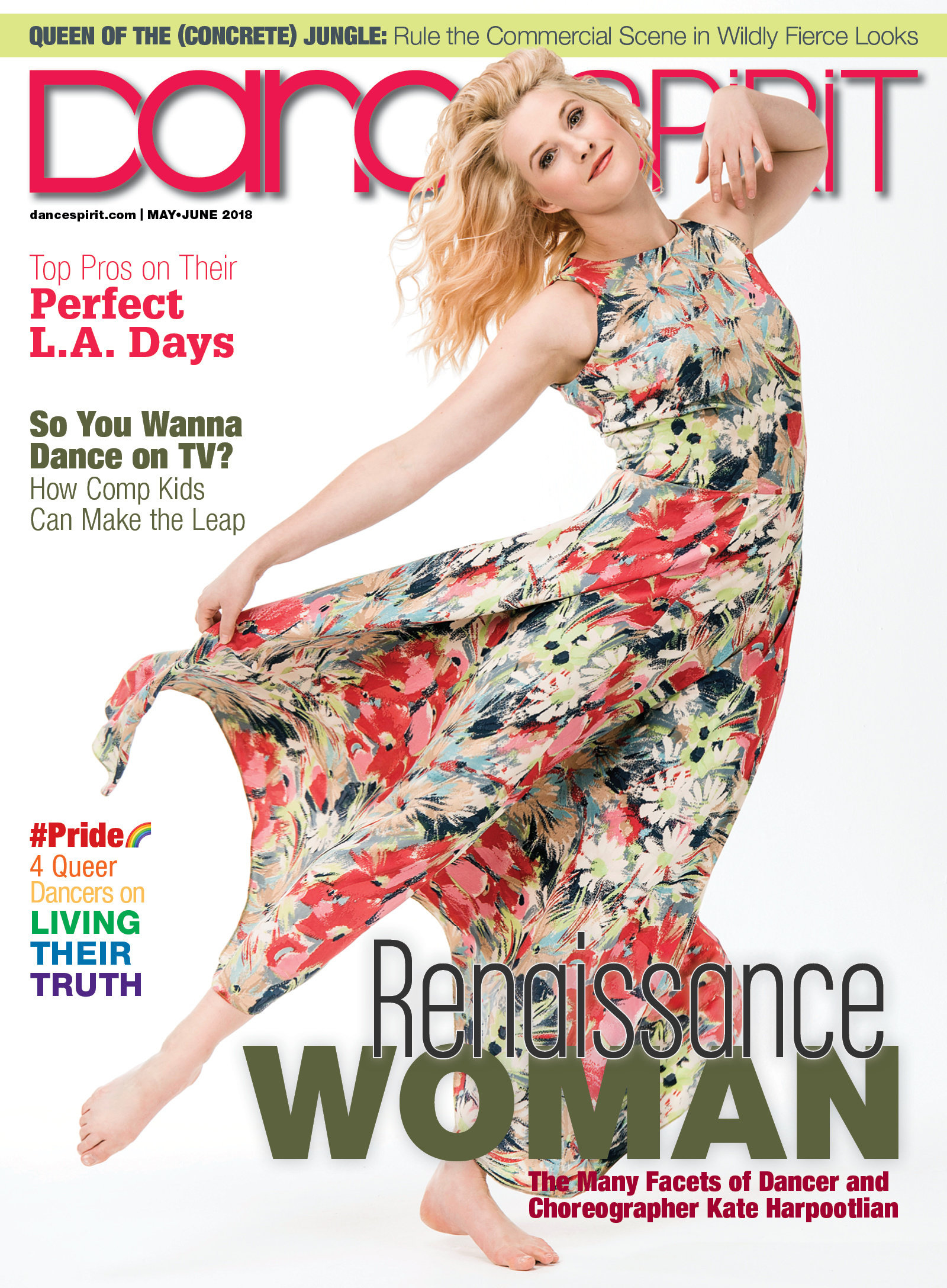 Get Dance Spirit in your inbox