Last night was New York City Ballet's fall gala, which is basically prom night for NYCB and its most stylish fans. The highly anticipated evening merged fashion and ballet, featuring collaborations between the industries' most talented designers and choreographers. And while the performance was exceptional, we were as obsessed with what we saw on the red carpet as what we saw onstage.
Though the event attracted some of Hollywood's most fashionable celebs (we bow down to NYCB gala queen Sarah Jessica Parker), we thought many of the most stylish ladies of the night were the NYCB dancers and choreographers themselves. (Dancers clean up pretty well!) Check out some of our favorite styles of the "'rinas" who traded their tights and leos for heels and a gown.
Keep reading...
Show less
New York City Ballet's Fall fashion gala is around the corner, which means some incredibly delicious designer-choreographer costume collaborations are in the works. NYCB is no stranger to the world of high-fashion—their dancers are constantly popping up in runway shows, New York Fashion Week events and everything in between. But their fall gala has always been a special night, producing some seriously stunning pieces year after year. Check out the sketches below, as well as the full breakdown of designers here.
Keep reading...
Show less
Sep. 03, 2013 10:47AM EST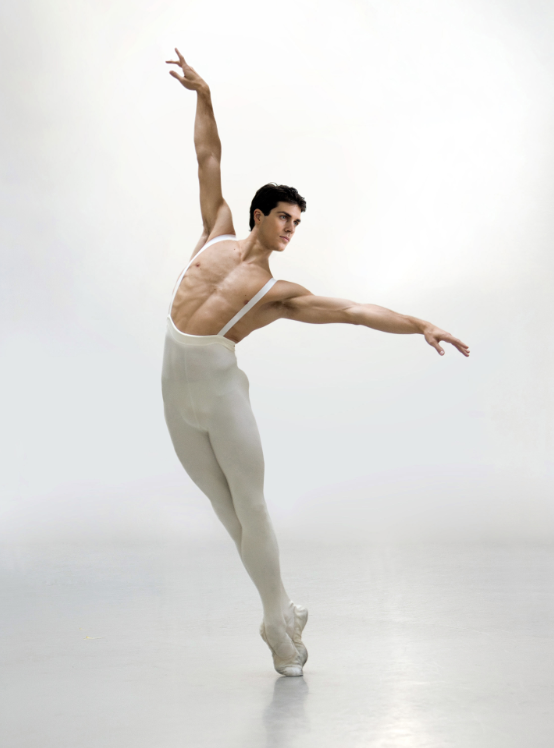 Soooo pretty. (photo by Luciano Romano)
International ballet star Roberto Bolle is one beautiful, talented guy. And since beautiful, talented people tend to attract other beautiful, talented people, the lineup for his upcoming Roberto Bolle and Friends gala is, unsurprisingly, really impressive.
Bolle himself put together the program for the one-night-only event, which you can catch Tuesday, September 17 at New York City Center. It includes classic favorites like Dying Swan and a pas de deux from John Cranko's Romeo and Juliet, as well as edgier pieces by Russell Maliphant and Mauro Bigonzetti.
But the real doozy is the cast list: Stuttgart Ballet principal Alicia Amatriain, American Ballet Theatre principal Herman Cornejo, San Francisco Ballet principal Maria Kochetkova, Mariinsky Ballet principal Alina Somova, Bayerisches Staatsballett principal Lucia Lacarra and more. Plus Bolle, of course. (If you don't know any of those names, please go have some fun on YouTube. Because trust me: A little quality time with these gorgeous dancers will be a lot of fun.)
The best part? Tickets start at just 25 bucks. Click here to get yours—then check out this kind of wild video featuring Bolle, which is actually a sneak peek at one of the gala program's works, Prototype, by Massimiliano Volpini.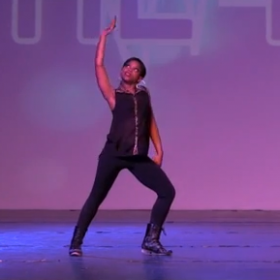 2012-13 Elite Protégé J'Loni Jones in "I Am Woman"
The PULSE on Tour definitely knows how to put on a good show. And yesterday's Final Night Gala was no exception. The faculty—essentially a who's who of the choreography world—set the tone by rocking out in the front row while dancers of all ages ruled the stage in a series of phenomenal group routines. It was hard to believe they'd all just learned the numbers this weekend! A standout of the night was 2012-13 Elite Protégé J'Loni Jones performing her solo, "I Am Woman," which completely blew the audience away. (Click here to watch.) And guest performances by Dana Foglia Dance, R.E.D. (Rhapsody En Dance) and "Dancing with the Stars" favorites Illuminate rounded out the night.
Of course, the big moment came at the end of the show when the 2013-14 Elite Protégés were announced. Emotions ran high as last year's group handed over their titles (and pretty sweet sweatsuits) to the newly-minted Elites. These 13 dancers scored a yearlong scholarship to The Pulse, including airfare and accommodations, plus the chance to assist the faculty in cities across the country.
Intermediate Elite Protégés: Kerrynton Jones, Larsen Thompson, Sean Lew and Trinity Inay
Advanced Elite Protégés: Jake Landgrebe, Connor Gormley, Dominique Battiste, Amara Barner and Jalen Preston
Pro Elite Protégés: Zach Hudson, Robert Green, Dani Millon and Benjamin Ritter
Congratulations, dancers! We can't wait to see what you do next.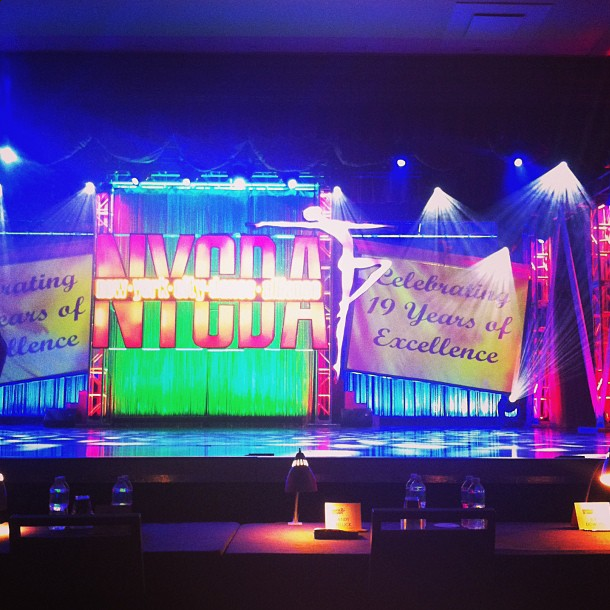 On Saturday evening, Dance Spirit editor-in-chief Alison Feller and I attended one of our favorite summer dance events: The New York City Dance Alliance closing-night gala. It's always jam-packed with dance celebs (Oh hey, Jakob Karr!) and is never lacking for awe-inspiring talent.
Here are a few highlights from the night:
The Rockettes opened the show with an instrumental version of Shine (one of my favorite numbers from the Radio City Christmas Spectacular!). They wore gorgeous silver dresses that had the NYC skyline across the bust—I was in love. And the crowd went nuts when they showed off their perfect kickline.
The NYCDA Foundation and multiple colleges and universities from across the country awarded high school juniors and seniors 3.4 million dollars in college scholarships. That's right, folks—3.4 MILLION! Lives were changed.
Kolton Krouse, the 2012 National Teen Male Outstanding Dancer, and Alexia Meyer, the 2012 National Senior Female Outstanding Dancer, danced two of the best solos (their farewells) I've ever seen. I'm not kidding—as soon as they finished the entire audience jumped to its feet in applause. I can't wait to see what they do next.
Three of the Top 5 senior female dancers were former/present DS Cover Model Search finalists! Last year's CMS winner Megan Skalla was fourth runner-up, 2013 CMS finalist Madi Hicks was third runner-up and 2012 CMS finalist Alyssa Ness was crowned the 2013 National Female Outstanding Dancer! We couldn't have been more proud of all three.
Here are the big winners from the night: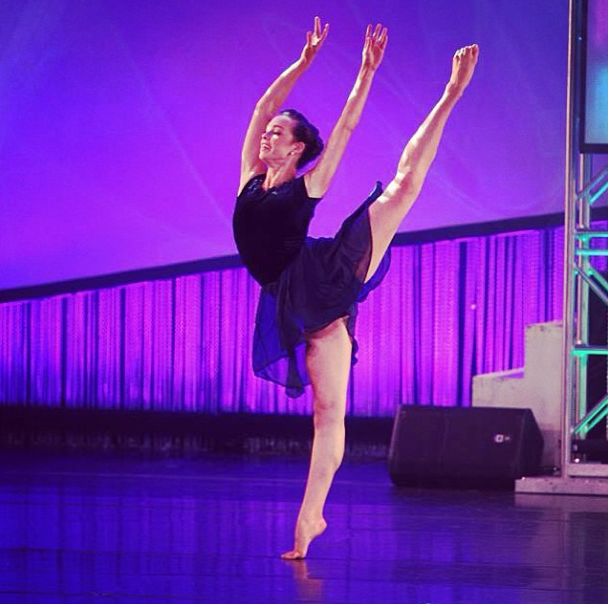 Jayci Kalb.
Teen Female Outstanding Dancer: Jayci Kalb
Teen Male Outstanding Dancer: Jake Tribus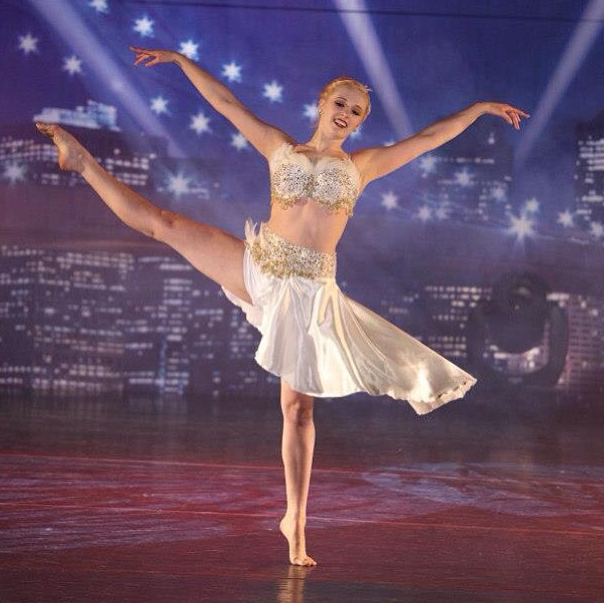 Alyssa Ness.
Senior Female Outstanding Dancer: Alyssa Ness
Senior Male Outstanding Dancer: Alex Soulliere
Teen Critics' Choice: Wings from The Dance Club in Orem, UT
Senior Critics' Choice: From the East from The Dance Club in Orem, UT and Solitude from Inspire Dance Company in Las Vegas, NV (For the first time in 19 years, there was an exact tie!)
Sep. 21, 2012 11:04AM EST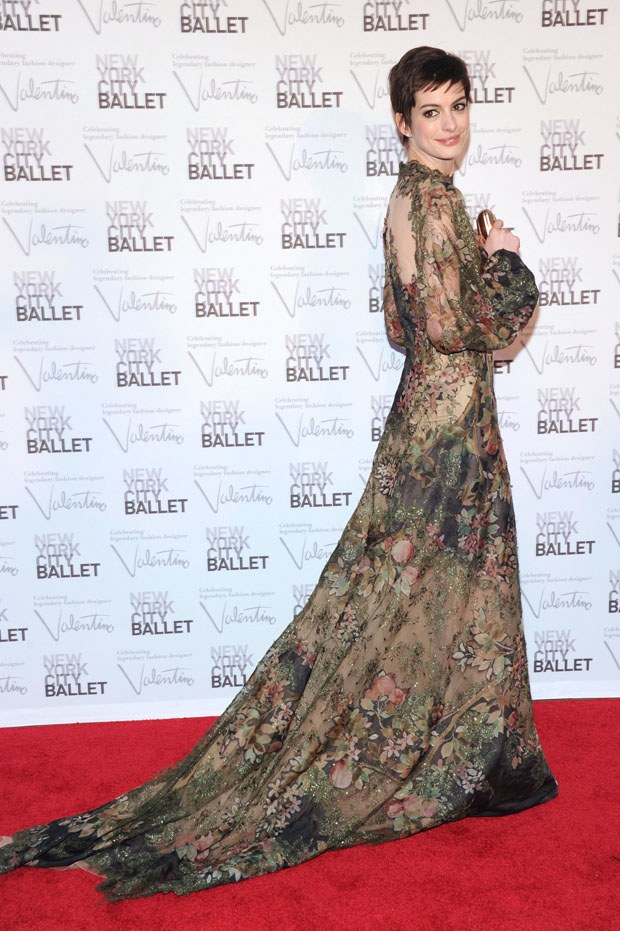 I think I'm still recovering from the glamor overload that was the New York City Ballet gala last night. Since I go to the ballet frequently (rough job, right?), most of the time, arriving at Lincoln Center for an NYCB performance feels like coming home. But last night? It was like landing on some beautiful alien fashion planet.
The gala paid tribute to legendary designer Valentino, who costumed four of the five ballets on the program. (More on that later.) While NYCB galas generally tend to be star-studded events—Sarah Jessica Parker is on the board, after all—nobody brings out the celebs quite like Valentino. We spotted SJP, Anne Hathaway, Sophia Loren (it was her birthday!), Anjelica Huston, Mikhail Baryshnikov, Tory Burch, Karolina Kurokova, Martha Stewart and more working it on the red carpet, which extended all the way around the Lincoln Center fountain. And everyone, naturally, was in their most fabulous Valentino. A few of the NYCB dancers who didn't have to perform strutted their stuff, too. Sara Mearns looked especially lovely in an ethereal long-sleeved gown—Valentino red, of course.
While gala programming is sometimes a bit "let's just get this over with so everyone can go eat," there were dance highlights last night, too. Former DS cover star Lauren Lovette wowed in the "Rubies" pas de deux from George Balanchine's Jewels; Robert Fairchild tapped (!) up a storm in Peter Martins' Not My Girl; Wendy Whelan and Tyler Angle exuded quiet gravity in a new Christopher Wheeldon pas set to Max Richter's remake of Dinah Washington's "This Bitter Earth" (a song you might recognize—it's been popular on the comp scene, too. Crossover!).
And the Valentino costumes? There are no words. Well, there are many words. But the company actually said them best, in this amazing (and kind of hilarious) video, which played right before the final piece. Enjoy!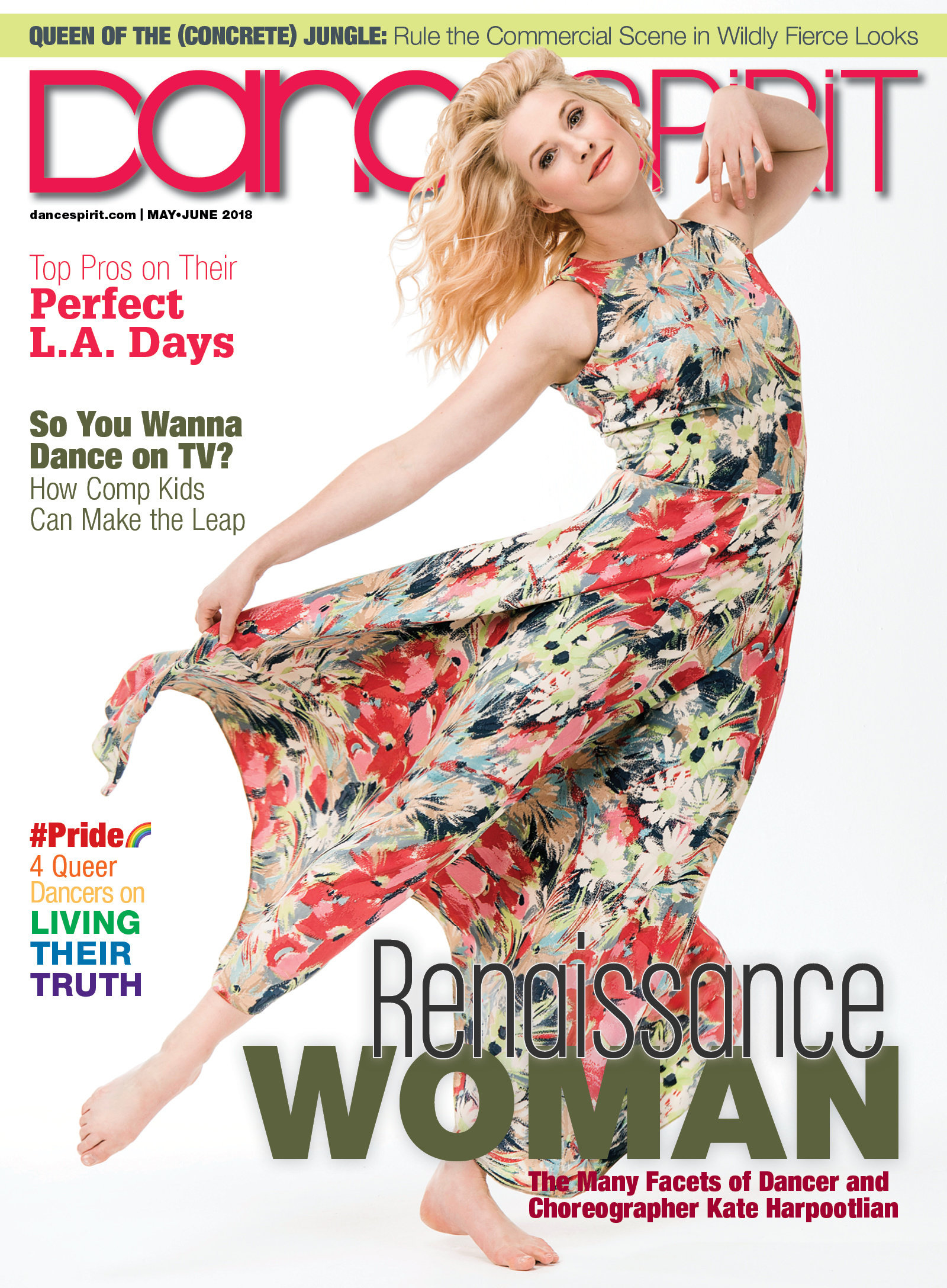 Get Dance Spirit in your inbox