Gallim Dance (photo by Lucas Chilczuk)
NYC's Metropolitan Museum of Art has long had an impressive collection of still-life art about dance (much of it by a little-known fellow named Edgar Degas). But The Met as a hot dance performance venue? That's a pretty new thing—and a very, very awesome thing.
Last fall, as we were prepping to shoot our cover story on Andrea Miller's gorgeous Gallim Dance, the company gave a beautiful, innovative performance in The Met's Temple of Dendur. And now the museum has named Miller one of its 2017-18 Artists in Residence. That's especially major because Miller is the first-ever choreographer to hold the AIR title.
Keep reading...
Show less
Videos
Jan. 20, 2017 04:06PM EST
The annual Fire Island Dance Festival took place in New York last week and raised a record-breaking amount for its worthy cause: Dancers Responding to AIDS. This year also featured five new world-premiere works and more than 30 professional dancers.
Highlights included ballerina Wendy Whelan in choreographer Brian Brooks' piece First Fall, a MADBOOTS Dance piece in response to the Orlando tragedy titled For Us and the first U.S. performance of Cuba's Ballet Contemporáneo de Camagüey. Dance Theatre of Harlem also debuted Equilibrium (BROTHERHOOD) by Darrell Grand Moultrie and Dorrance Dance performed a jaw-dropping tap piece.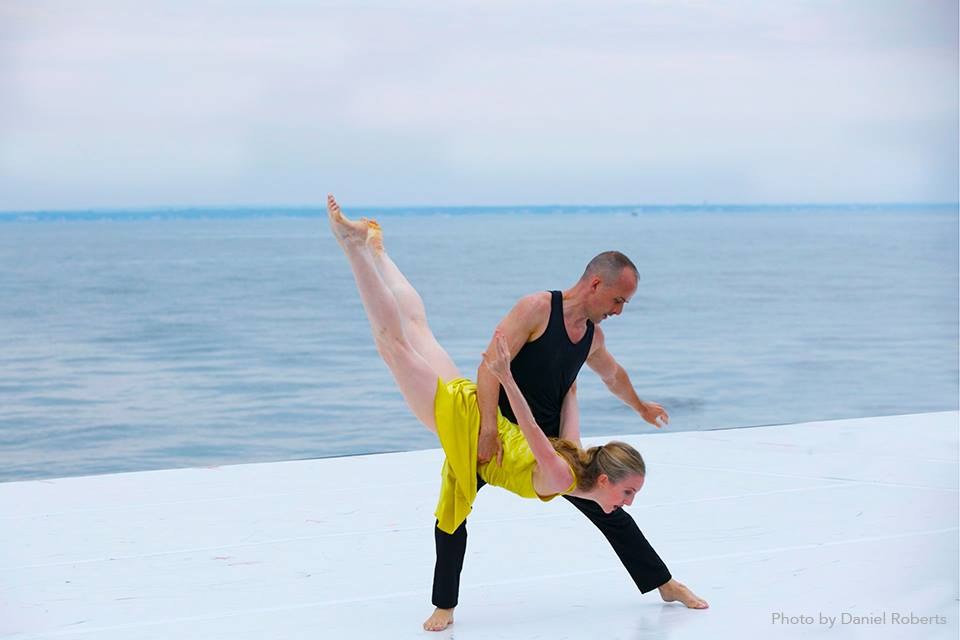 Wendy Whelan and Brian Brooks perform First Fall. (Photo by Daniel Roberts via Facebook, Dancers Responding to AIDS)
The fest's iconic stage, overlooking the water, makes for a pretty stunning venue. And thankfully, for those that missed out, some of the dances have made their way to YouTube. Check out the highlights video first, then scroll down for a full-length performance of Al Blackstone's upbeat "Gay Paree" (a re-imagined piece from his recent hit Freddie Falls in Love) and appearances by Dance Theatre of Harlem, MADBOOTS Dance and Gallim Dance.
Choreography
Sep. 01, 2013 03:00PM EST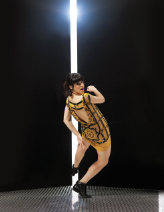 (by Matt Karas for Dance Magazine )
As artistic director and sole choreographer for Gallim Dance, Andrea Miller is known for creating works that test both the limits of her dancers' bodies and the imagination of her audiences.
After receiving her BFA from the Juilliard School in 2004, she joined Ohad Naharin's Batsheva Ensemble in Israel. In 2007, Miller returned to the Big Apple and established Gallim Dance. Her choreography has since been commissioned by companies, universities and conservatories worldwide.
What inspires Miller's choreography? Read on to find out.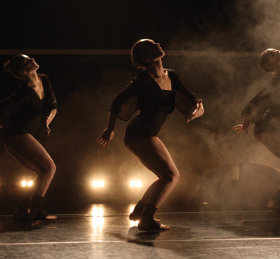 Blush (by Steven Schreiber)
"Blush is based on those two or three seconds of blushing, where blood comes to the surface of your skin, but I expanded that moment into a 60-minute piece where the dancers repeatedly have to break new barriers in order to reach that warmth and heat and light."

Head On Installation at the Guggenheim Museum by Cai Guo-Qiang (by David Heald/Solomon R. Guggenheim Foundation New York)
"Wonderland was inspired by Head On, an installation I saw at the Guggenheim Museum of 99 wolves charging at a glass wall, by Chinese artist Cai Guo-Qiang. The piece became about crowd behavior and mass mentality, especially in times of war."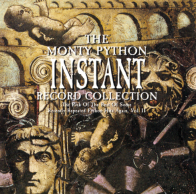 The Monty Python Instant Record Collection (courtesy Sony Music Entertainment)
"In high school, I listened to an audio recording of Monty Python's 'Argument Clinic.' I could imagine the sketch happening physically in an abstract way, and it was exciting to play with its rhythm. I got out of a sports credit by choreographing a dance to it for an assembly."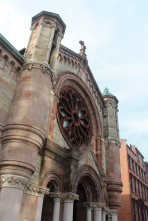 (courtesy Andrea Miller)
"Fold Here is inspired by 'Cathedral,' a short story about a guy trying to describe a cathedral to a blind man. We rehearse in this beautiful church, so I started by asking the dancers to describe its architecture. From there, I decided to take it down to a cardboard box—describing it, using it and eventually destroying it—and based the movement on that."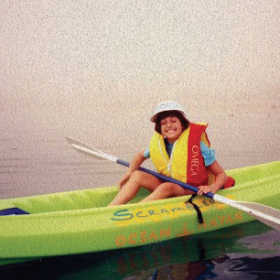 Miller kayaking as a kid (iStock)
"I grew up in Utah, where being outside and playing sports were big parts of my life. Being athletic has always influenced the way I move and the way I like to see movement."

Francesca Romo (courtesy Andrea Miller)
"I met my muse, Gallim co-founder Francesca Romo, when I got back from Israel. After watching her in class, I asked if she'd like to work with me in the studio. Then I basically built a company so I could continue working with her. She's extremely curious, and she's so physically intelligent. She doesn't think twice about limits."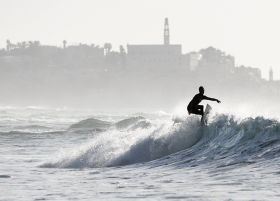 Jaffa Beach in Tel Aviv (courtesy Andrea Miller)
"In Israel, I'd walk along the beach and watch the surfers. Surfers take a momentum that they can't stop or control and carve their own paths within it, constantly making choices. That's what the creative process should be—creating our own voices within the shifts happening around us. That's how I came up with the name Gallim—it means 'waves' in Hebrew."
May. 10, 2013 11:55AM EST
Instagram is basically a dance-lover's paradise. Dancers are all about visuals, so a photo-sharing app is our idea of a playground. And that means a lot of big dance names (and organizations) are alllll over Instagram, giving us little peeks at their glamorous, artsy worlds.
Looking for inspiration? Well, first, give us a follow (@dancespiritmagazine)! And then check out our list of 10 other dance-tagrammers who won't disappoint.
@thejaquelknight (JaQuel Knight)
If you're a diehard fan of Beyoncé (and her dancers!), follow choreographer JaQuel Knight for insider-y photos from Queen Bey's rehearsals and performances.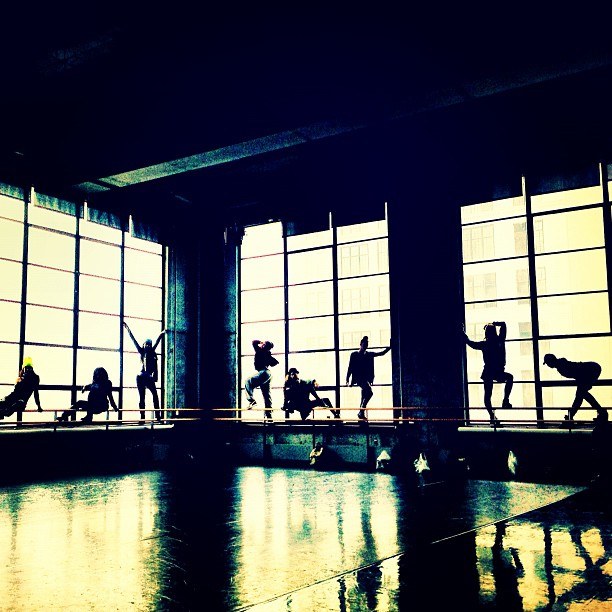 @RoyalOperaHouse (London's Royal Opera House)
A smorgasbord of beautiful images from The Royal Ballet and Royal Opera. (These are the Caterpillar's shoes from Christopher Wheeldon's Alice's Adventures in Wonderland!)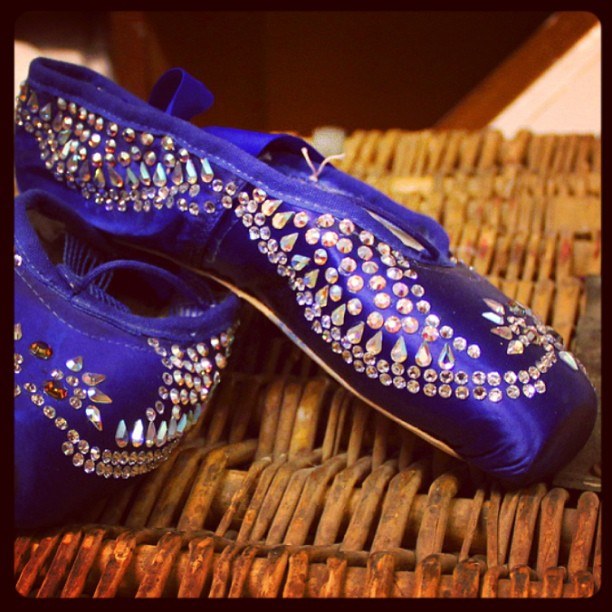 @travisova (Travis Wall)
A star in his own right, he also works with pretty much every amazing dancer you can think of—and his feed is full of them.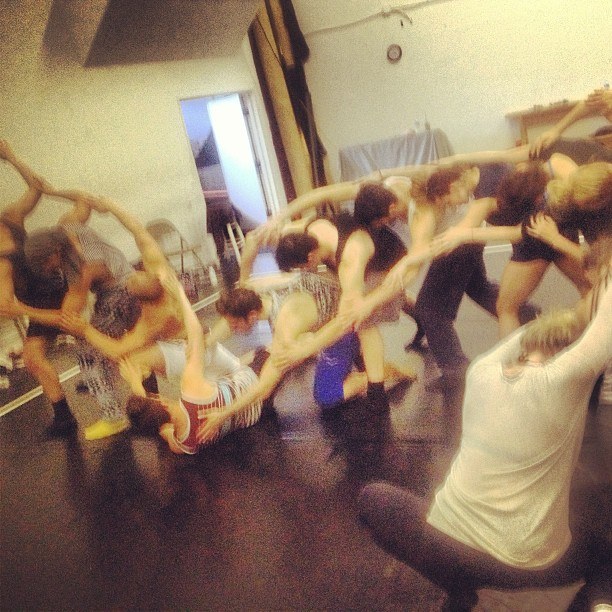 @miamicityballet (Miami City Ballet)
They let their dancers do the Instagramming, which makes for an interesting, ever-changing feed.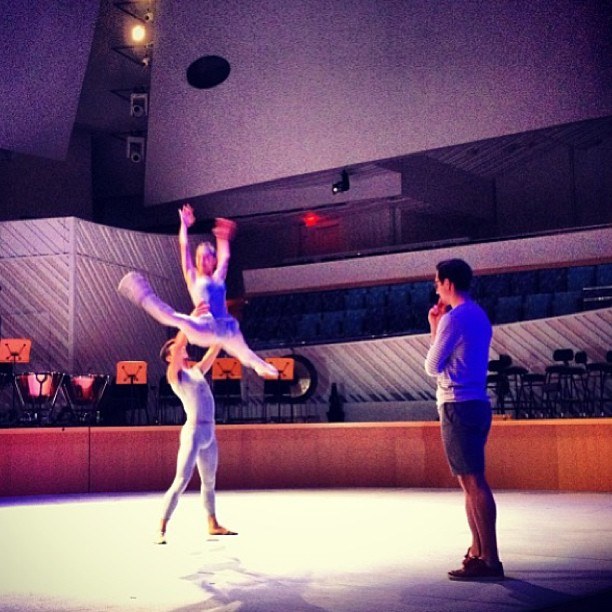 @thrurosecoloredlenses (Alvin Ailey American Dance Theater's Jamar Roberts)
Unexpected perspectives on all things dance (and non-dance).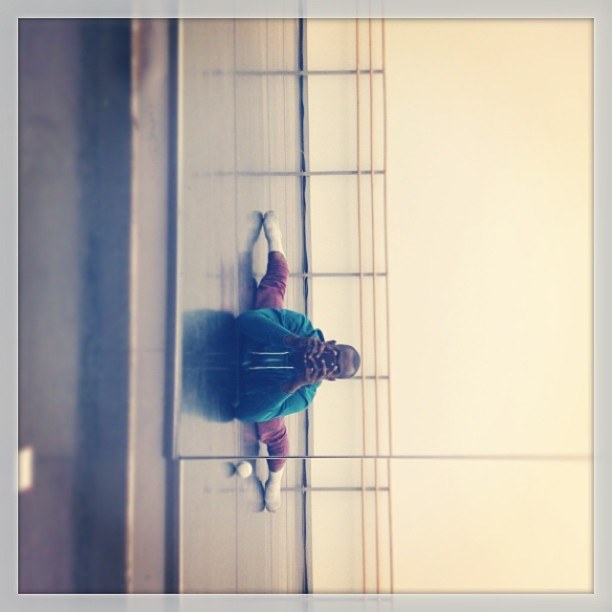 @allisonholker (Allison Holker)
A mix of pretty dance shots and the cutest family photos you've ever seen (because hello, her family is tWitch and her adorable munchkin of a daughter).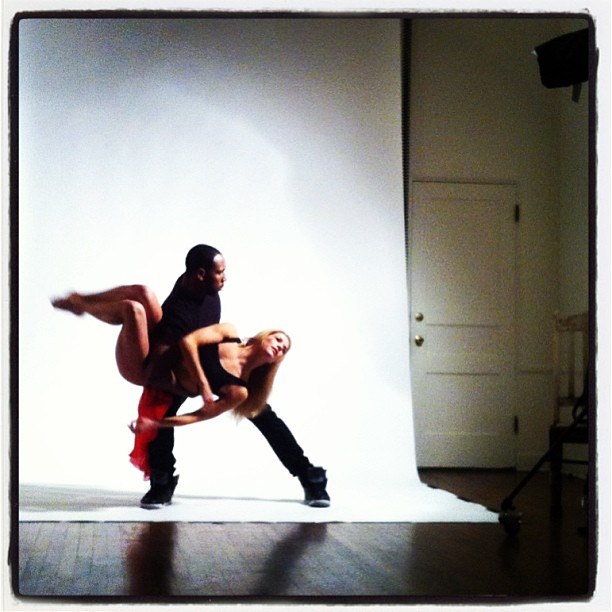 @gallimdance (Gallim Dance)
No brunch photos here. The innovative company's feed is all beautiful dancing, all the time.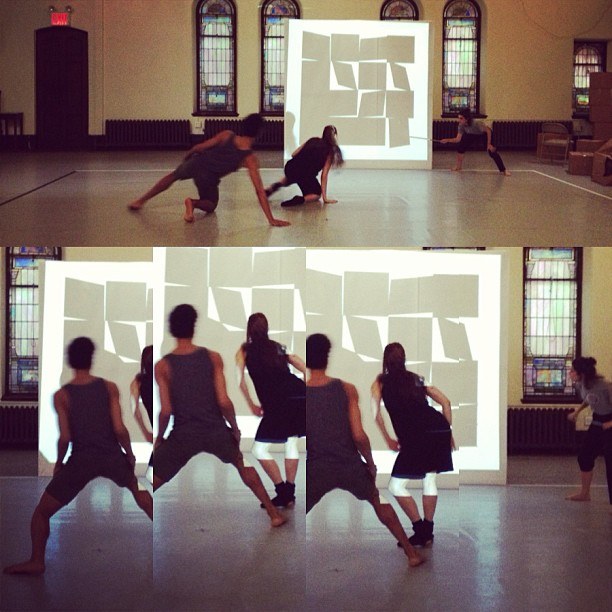 @real_world_ballerina
The funniest bunhead 'grammer out there. Real World Ballerina speaks the truth!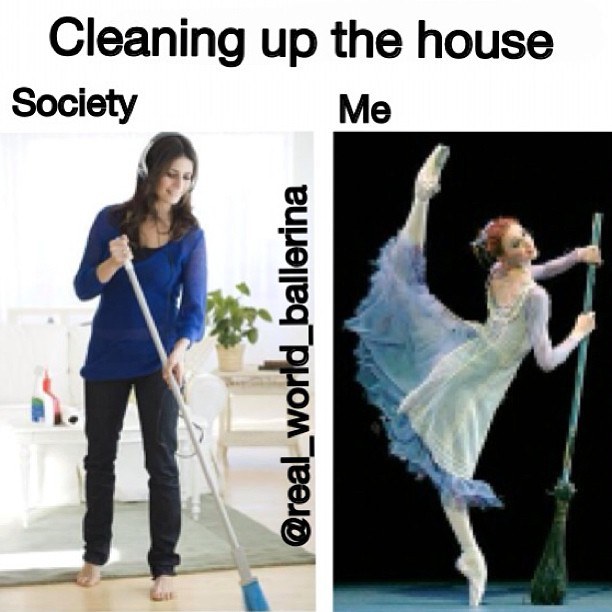 @cloudskmz (Daniel "Cloud" Campos)
Our favorite commercial goofball's quirky sense of humor translates well to Instagram.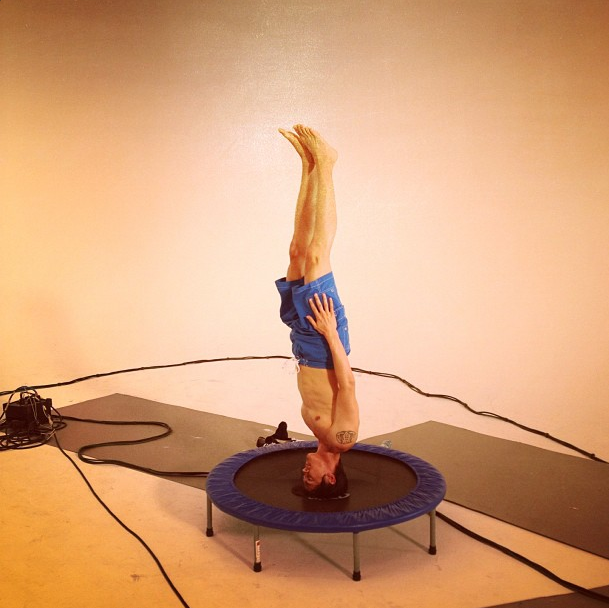 @janieclaire (New York City Ballet principal Janie Taylor)
Janie Taylor lives in a bizarre, wonderful world. We want to go to there.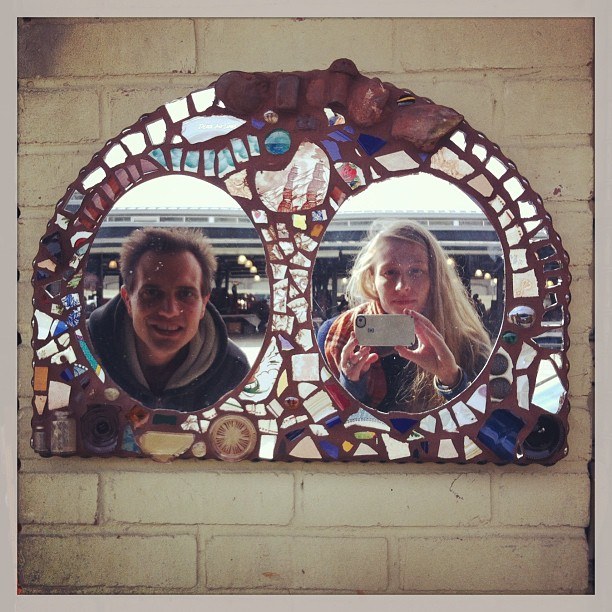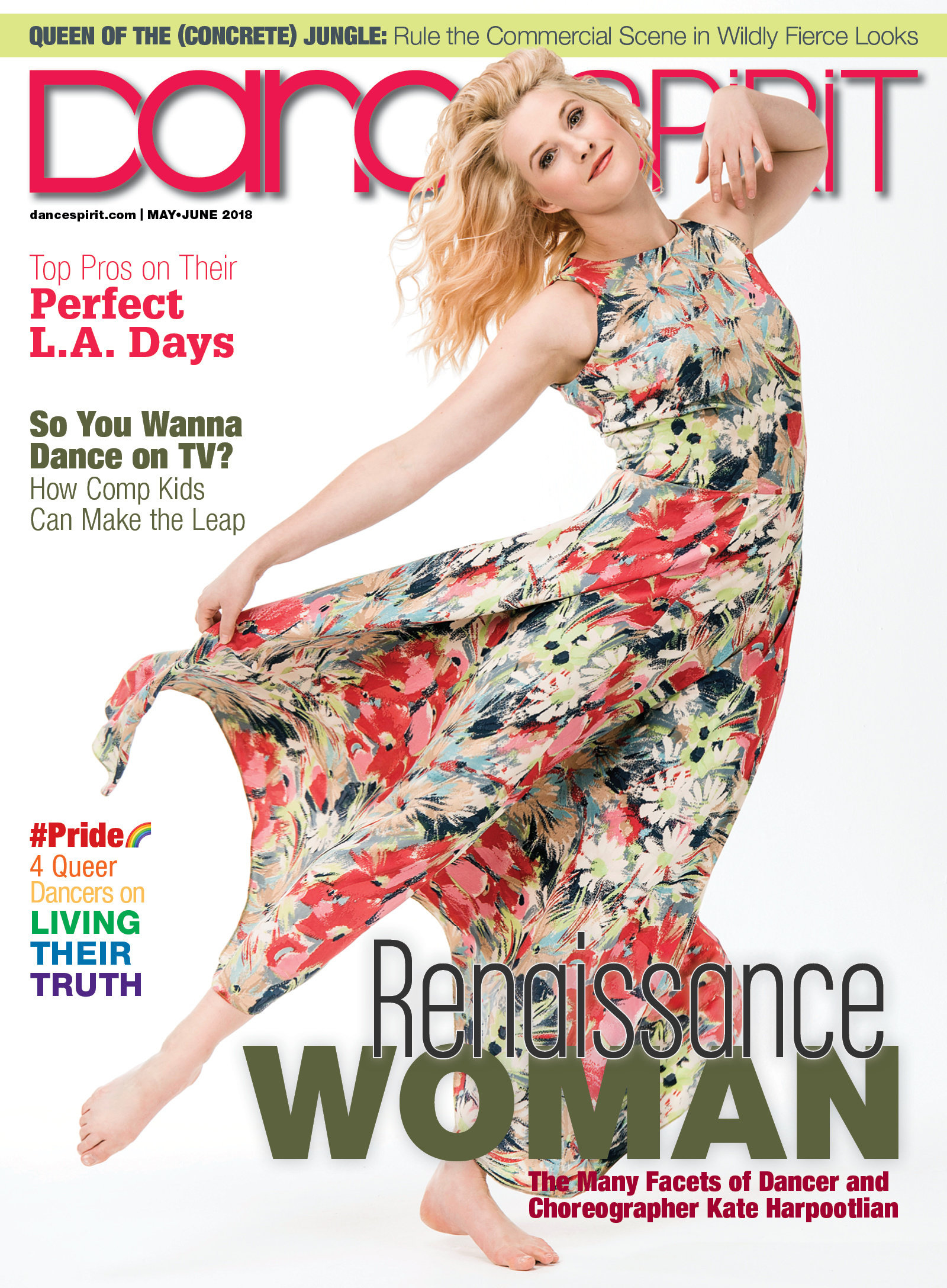 Get Dance Spirit in your inbox