Two years ago, South Korean phenom Psy inaugurated the K-Pop invasion with "Gangnam Style." Now, a Chinese pop star by the name of Wang Rong Rollin appears to be ushering in the era of C-Pop with "Chick Chick"—a music video you literally have to see to believe.
Think you're too jaded to be weirded out by anything anymore? Think you won't be completely baffled by—and instantly obsessed with—this piece of pop art/expert-level internet trolling? Think again, my friend.
Perhaps you have seen, on occasion, a group of dancers in chicken costumes. Fair enough. But have you seen them accompanied by an animated chicken in a bathing suit and pearls?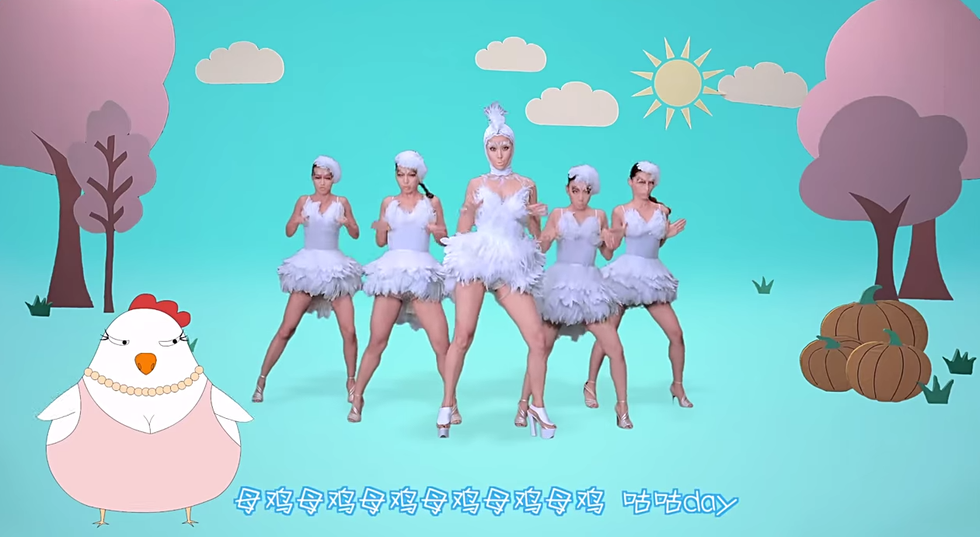 Or, for that matter, by a group of shirtless men in animal masks?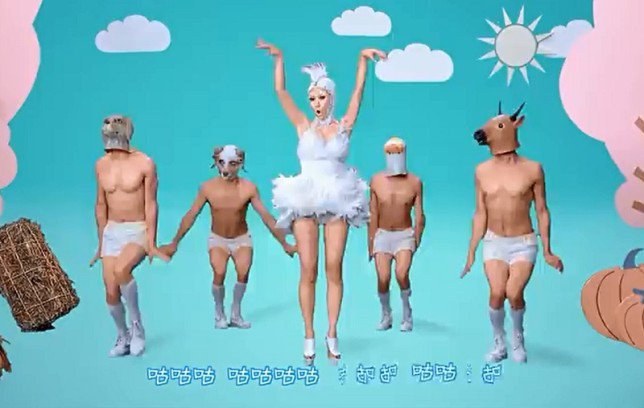 Have you ever witnessed a grown woman clucking aggressively while wearing a polka-dotted veil?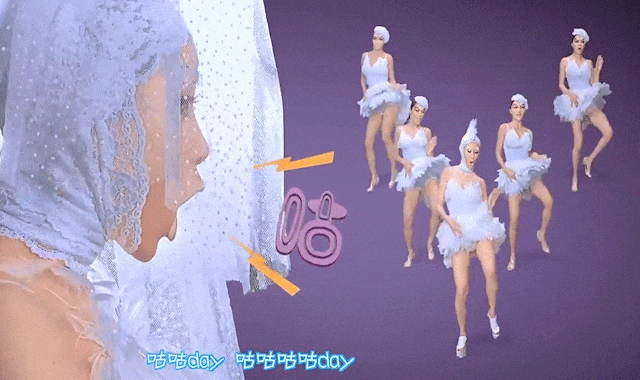 Or an enormous band-aid used as a censor bar?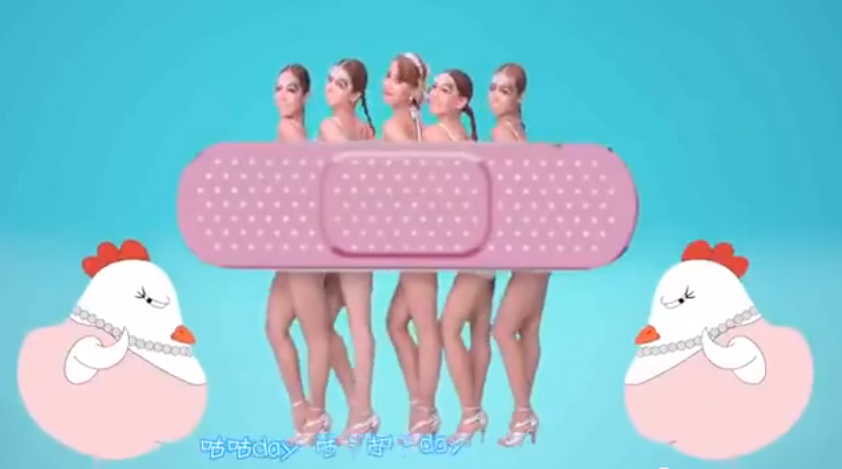 No. No you haven't. And these are NOT EVEN THE WEIRDEST things that happen in this video.
Resistance is futile. Just watch. You can thank/smack me later.
Jan. 25, 2013 10:03AM EST
OK. I swore up and down that this would be my last "Gangnam Style" post. I thought—hoped—the craze was dead. I assumed Psy's ridiculous song was slowly making its way toward obscurity, to be revived only by lame DJs at unfun weddings. I figured talking any more about the invisible horse dance would be, well, beating a dead horse.
I was wrong.
Here is a video of a baby doing the "Gangnam Style" dance. It is my new favorite thing. It is also about to be your new favorite thing.
Darn you, adorable baby. Darn you.
Happy Friday!
Dec. 11, 2012 11:22AM EST
Thank you, "The Today Show," for introducing us to our new favorite person: Christian Bottger, aka "Little Fear."
On Sunday afternoon, the 10-year-old dancing sensation performed with the Tampa Bay Buccaneers cheerleaders before the team's showdown with the Philadelphia Eagles. Let's just say nobody was watching the cheerleaders—which, considering the dudes that make up your average football audience, is pretty darn impressive. Here's the clip. (And yes, the number opens with "Gangnam Style"—we're sorry—but stick it out, because seriously, you want to see this kid Dougie.)
Anyway, some on-the-ball producer at "The Today Show" understood that a star had just been born, and got Christian and the cheerleaders on this morning's show. Which, not being football-watchers, is where we first saw him—and fell in love.
The show doesn't have footage of his performance online, but they do have his kind of adorable interview. (Matt Lauer: "Do you like all the attention you've been getting?" Christian: "Hmm, let me think" [makes sarcastic "thinking" face].) Take a look:
Visit NBCNews.com for breaking news, world news, and news about the economy
Nov. 14, 2012 10:59AM EST
Are you sick of Gangnam Style yet? Yes? Us too. But Trey McIntyre Project might revive your dying love for South Korean phenomenon Psy's internets-dominating song. Let's just say TMP's take on Gangnam Style isn't your run-of-the-mill invisible horse dance.
The backstory: For the past year, TMP has been working with DanceMotion USA, a program that allies the State Department with the Brooklyn Academy of Music. Through DanceMotion, TMP toured Vietnam, China, the Philippines and South Korea. TMP also collaborated with Korea National Contemporary Dance Company, and ultimately McIntyre created a piece with three dancers from the Seoul-based troupe. It premieres tonight, actually, at BAM.
OK, so: The TMP dancers wanted to figure out a creative way to welcome the three South Koreans when they arrived in the US a few weeks ago. And what better way than with an airport flash mob version of "Gangnam Style"?
Hilarity and awesomeness ensued—and, luckily for us, the whole thing was captured on video. Check it out!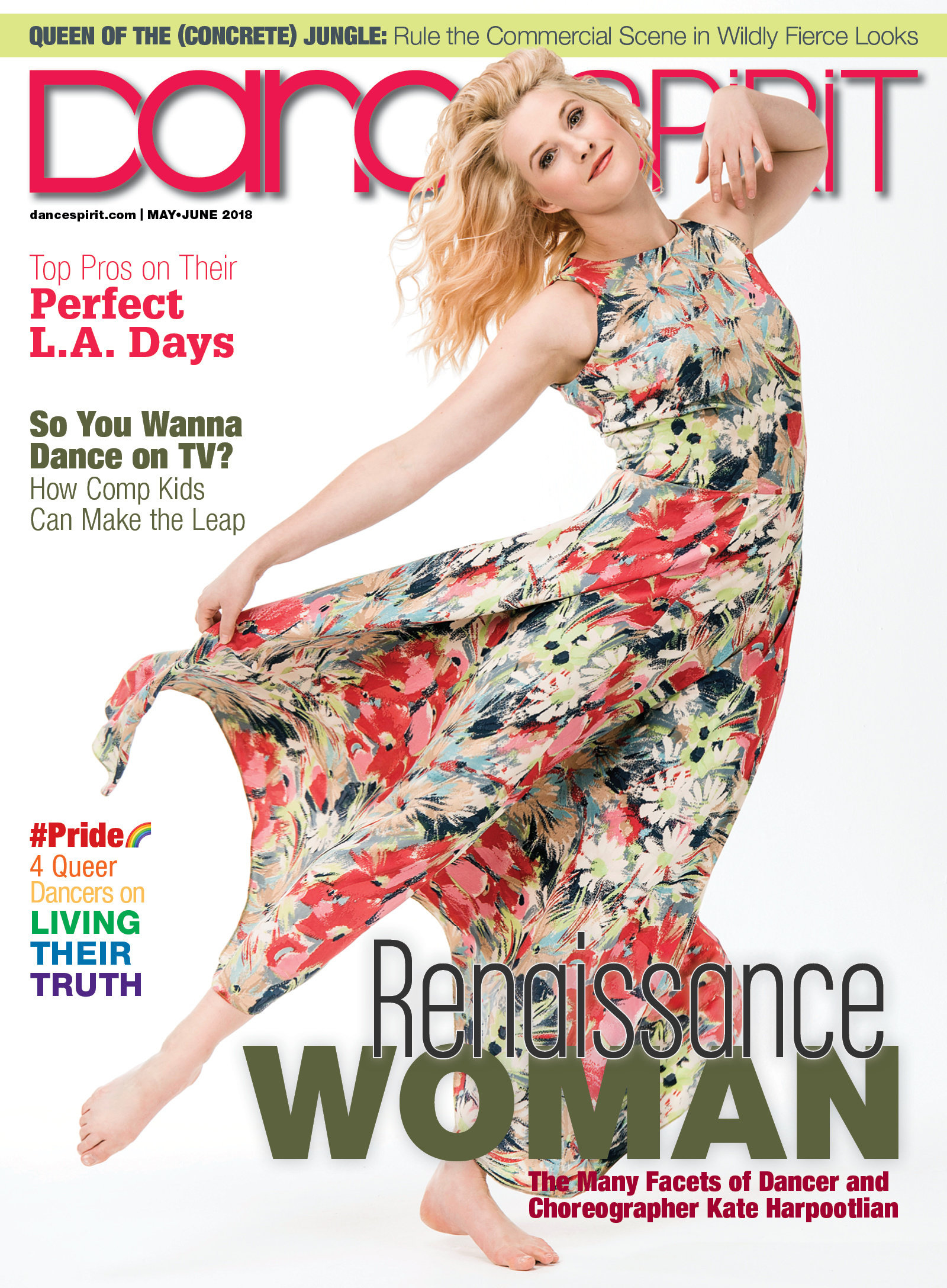 Get Dance Spirit in your inbox