Because who doesn't want their feet to look as gorgeous as Sara's? (Photo by Christopher Lane)
Ah, the quest for the perfect, foot-flattering, technique-enhancing pointe shoe: It can feel like a never-ending saga. Still on the hunt for that ideal pair? Then you won't want to miss The School at Steps' annual Pointe Shoe Workshop and Fair, happening this Sunday, April 22nd, at 6:30 pm in NYC.
Keep reading...
Show less
Whether it's your first pair or your 50th, picking out the right pointe shoes can be difficult. Dance Spirit talked to Victoria Lyman, owner of Allegro Dance Boutique in Evanston and Barrington, IL—the Joffrey Academy of Dance's shop of choice—to get the lowdown on the latest shoes. These picks are comfortable, flexible and quieter than ever before. Finding your perfect pointe shoe just got a little bit easier!
Lyman says: "Your feet are always changing, so it's important to make sure you're fitted for shoes regularly."

Grishko—Nova
Box narrows slightly, making it a good choice for dancers with tapered toes
Made with a new glue that reduces sound

Bloch Inc.—Hanna, S0109L
Lower heel means less bunched-up fabric on pointe
Soft shank helps you get all the way over your box

Gaynor Minden—Standard Pink Satin Sleek Heel
Elastic drawstring ties on the side of the foot, so it's easy to hide
Lining wicks moisture and helps keep your shoes smelling fresh
Sleek heel and profile show off your pretty arches

Só Dança—Claudia, SD09
Softer shank lets you roll through demi-pointe more easily
Supportive wings
Wide platform helps with balance

Sansha—La Pointe No.3
Pre-darned platform—the work's done for you!
High vamps, high sides and medium support make this shoe a good fit for feet of moderate strength and flexibility.
Hard shank will last through countless relevés

Mirella —Whisper, MS140
Plush lining + built-in toe pad = super-comfortable
Lightweight and quiet

Capezio —Studio Pointe, 1122
Available with a super-hard shank that's good for dancers with strong feet
Elastic drawstrings and binding keep the shoe from slipping off your heel
Photography by Nathan Sayers.
We all know that "nude" colored leos, technique shoes and tights have a woefully limited definition of "nude." Dancers with darker skin tones are hard pressed to find something that works for them, since regularly available colors only work for people with light, pink-toned skin. Everyone remembers Michaela DePrince's mom in First Position, talking about hand-coloring her daughter's tutu straps, right? Yep, not cool.
And that's not even considering pointe shoe preparation, which already requires an intense time commitment. Dancers with dark skin might want their tights and shoes to match their skin and thus extend their line (just like pink tights and shoes blend to extend a fair-skinned dancer's line). They have to pancake like mad, hope they don't get the box too soggy, and waste precious recovery and rest time on a ritual that just drives home how different they are. Now, Gaynor Minden is trying to change the game.
The company has released two new options for their pointe shoes: "Core Colors" in Espresso and Cappuccino. These colors could be worn as-is, but they're actually meant to be base colors for further customization. Now, instead of applying three layers of pancake, a dancer might only need to add a light coat.
This is MAJOR. It's inclusivity in action, and the company is planning to expand from here, adding more colors. We can only hope that other pointe shoe manufacturers catch on, because not everyone chooses to wear Gaynors.
Jun. 26, 2012 11:28AM EST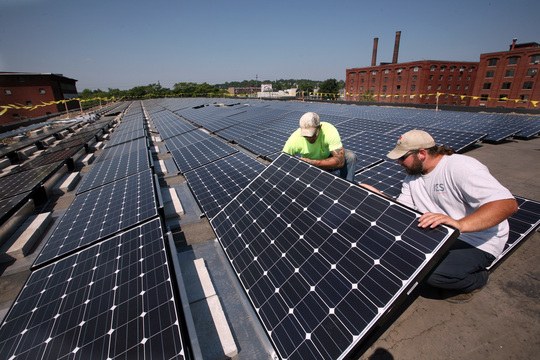 There's all kinds of shoe news this week! Yesterday you heard about the prototype shoe that can teach you how to dance. Today, check out this article about a "solar-powered ballet shoe factory."
Yup, that's right: A factory in Lawrence, MA will soon be powered entirely by solar panels that are in the process of being installed on its roof. But the really fun dance-nerd information is buried all the way at the end of the story. It turns out this eco-friendly factory is actually where Gaynor Minden pointe shoes are made—100,000 of them a year, to be exact! Apparently the space is even decorated with photos from our sister magazine, Pointe, featuring Royal Ballet principal (and Gaynor fan) Alina Cojocaru.
Who knew?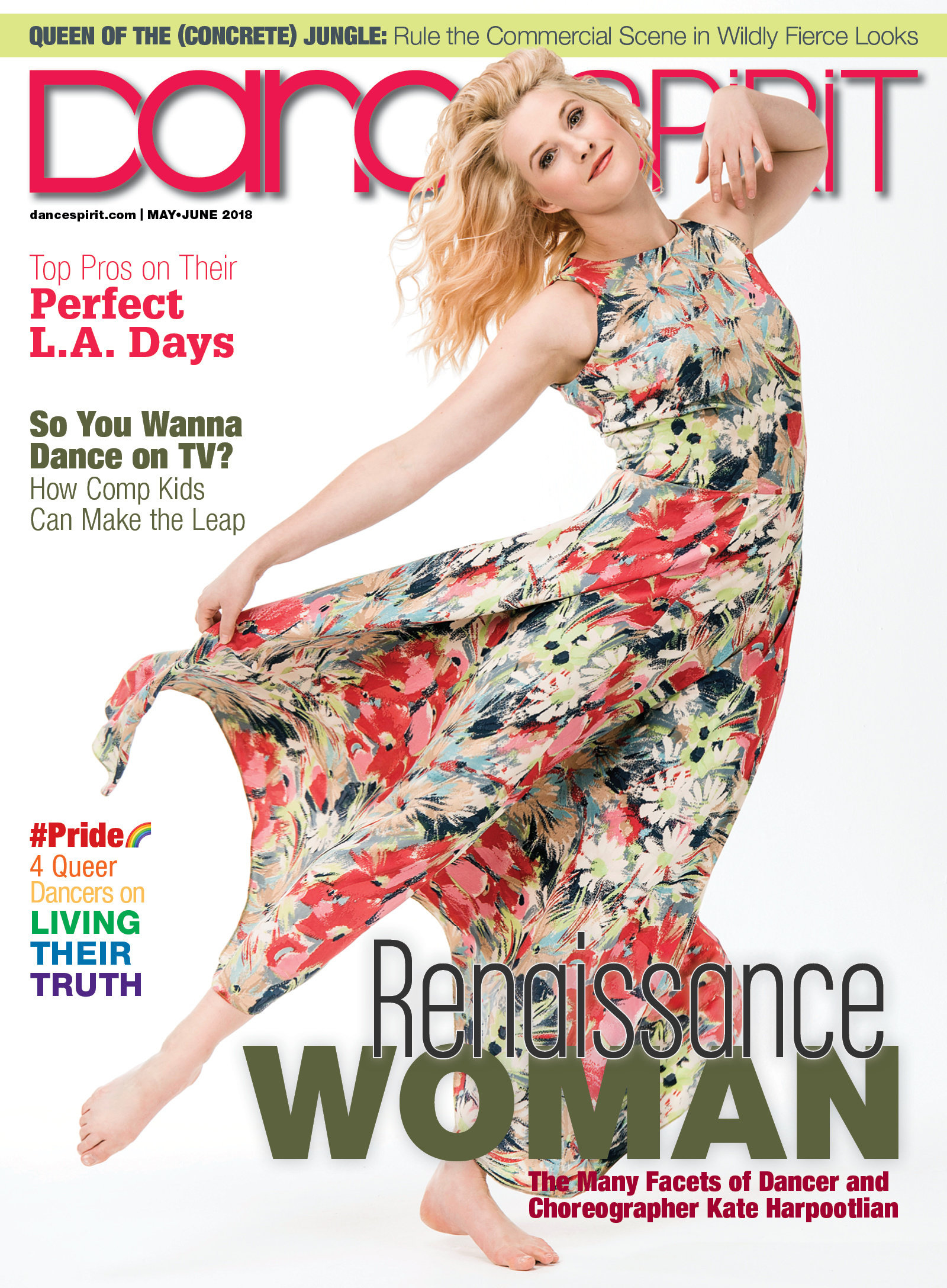 Get Dance Spirit in your inbox