As far as musical theater news is concerned, this week has been liiiiiiiiit. On Tuesday, we reported that Carousel is coming back to Broadway next year in a production featuring several New York City Ballet favorites. Now there's word that two more of our ballet/Broadway baes are at the helm of a new City Center Encores! production of the classic Brigadoon.
Keep reading...
Show less
Mar. 23, 2017 05:03AM EST
It's Fleet Week here in NYC—that one magical week when the city is flooded with cute sailor boys. Here at DS, that means it's time for:
Pick Your Favorite Musical Sailors!
In the running:
South Pacific's rowdy mariners. There ain't nothin' like 'em!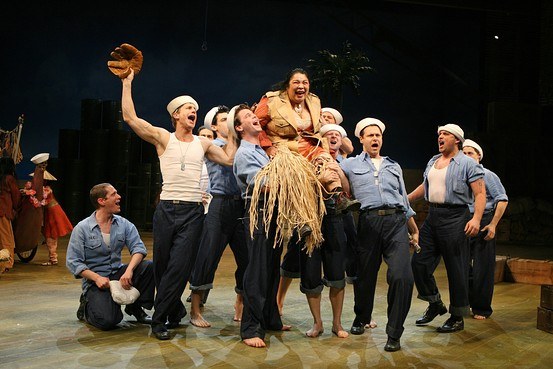 Anything Goes' tapping tars. They're the top!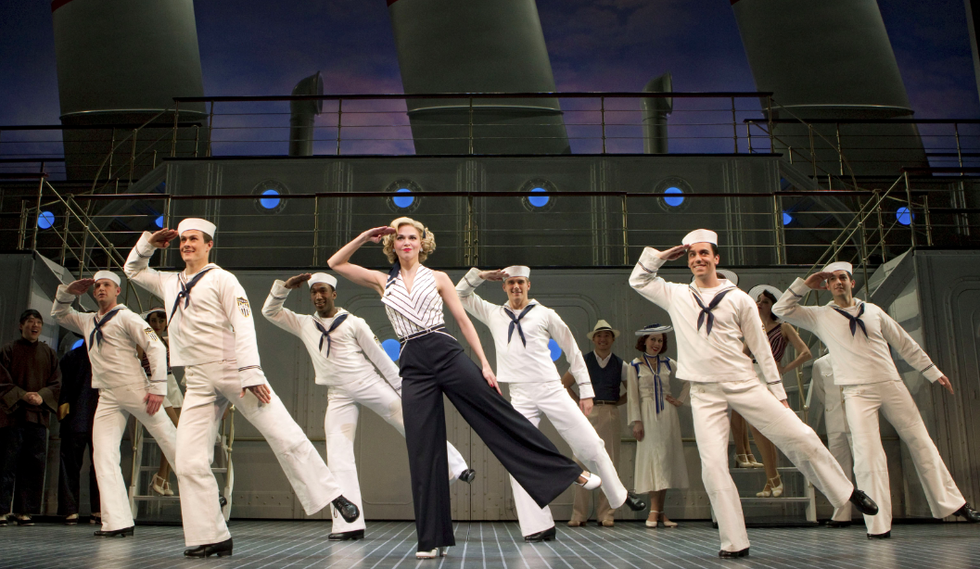 The old-schoolers: Frank Sinatra, Jules Munshin and Gene Kelly in On the Town. They make New York, New York a wonderful town!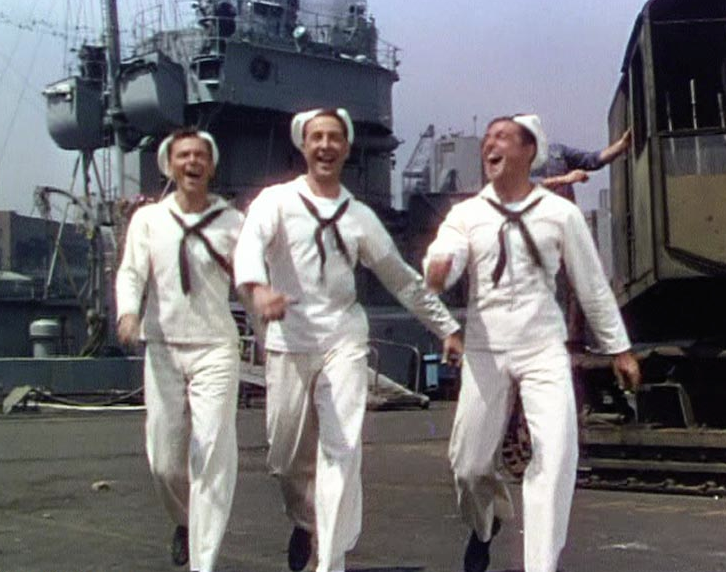 Cast your votes in the comments, mateys.
The musical theater gods have showered us with love—or, rather, with two behind-the-scenes videos from Christopher Wheeldon's new An American in Paris! And their timing is perfect: The show opens tonight in The City of Lights.
I prefer the video with Wheeldon (the show's director) and Craig Lucas (the show's writer) talking about the production—because in addition to highlighting Wheeldon's delightful British accent, it also gives us a peek at the choreography. I mean, who doesn't love watching dancers (like the show's star, and New York City Ballet principal Robert Fairchild) in rehearsal? Plus, Wheeldon discusses remaking the classic movie, and the challenges that come with both leaving the original behind and maintaining the integrity of the story and score. Check it out:
The second video is all photos, taken by dancer-turned-photographer Matt Trent. They're lovely, and set to Gershwin 's timeless score (naturally):
An American in Paris runs at the Théâtre du Châtelet through January 4. And luckily for Americans not in Paris, the musical is slated to open on Broadway this April. Get tickets here.
The whole dance/sport comparison can get a little tortured sometimes. Yes, dancers are athletes, but does that make dance a sport? There are objective ways to measure athletic performance, but are there objective ways to measure dance performance?
One of our favorites, Harry Shum, Jr., figured out how to sidestep that whole complicated mess while still exploring the interesting comparisons to be made between dance and sport. His new video series, "Parallels," takes an up-close-and-personal look at the relationships between dance steps and athletic movements—how a saut de chat compares to a freestyle motocross stunt, for example, or how b-boying requires the same kind of rhythm as skateboarding. It's all really well-done and (naturally) well-danced.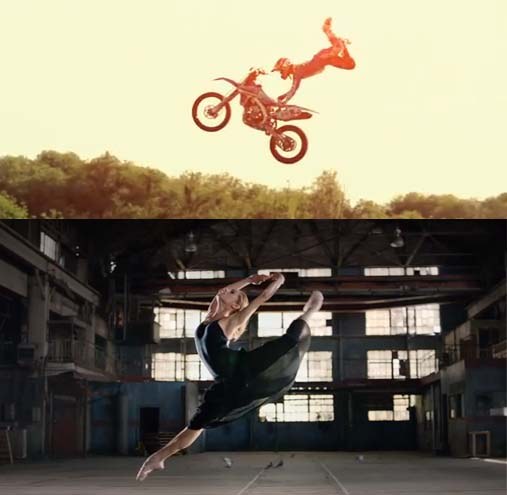 Motocross athlete Alexey Kolesnikov and ballet dancer Kylie Lewallen in "Parallels"
(Here's a fun fact: Shum was inspired by a classic 1958 television special in which Gene Kelly reimagined the motions of world-class athletes as dance. Kelly even taught the likes of Micky Mantle and Sugar Ray Leonard dance routines.)
Take a look at all four of Shum's videos, below.
Exploring Parallels: Introduction
Exploring Parallels: Grace
Exploring Parallels: Control
Exploring Parallels: Rhythm
...gooey cinnamon buns for breakfast, a giant mug of hot chocolate with whipped cream on top and a roaring fire in the fireplace.
OK, and a few other things. We'll get to those in a sec.
First: Merry Christmas, everyone, from all of the Dance Spirit editors!
It's arguably the most festive day of the year, and if you're a Christmas celebrator, we hope you're in the midst of a very merry day. (Pajamas mandatory all day long. Deal? Deal.)
But you don't have to celebrate Christmas in order to make a lengthy wish list, right? Here's what the Dance Spirit editors are dying for this year...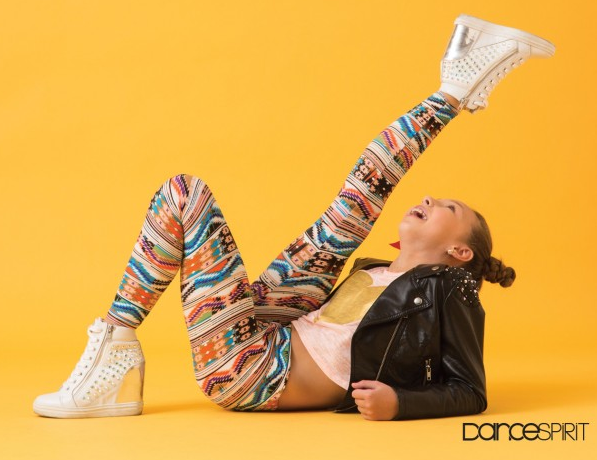 Sophia's shoes are from Steve Madden. Get 'em while you still can! (Photo by Erin Baiano)
"Sparkly wedge high-tops, like the ones Sophia Lucia is wearing on our January cover. As a fellow shorty, I understand her need for a little extra height—even when it's a sneaker day." —Rachel Zar, managing editor
"I want another live musical on TV! How about Singin' in the Rain? Ryan Steele in the Gene Kelly role? Cloud Campos in Donald O'Connor's part? Somebody get Rob Ashford on this, stat!" —Margaret Fuhrer, associate editor
"I want to go to a taping of 'So You Think You Can Dance' during Season 11 so I can scream 'judges' in a Cat Deeley-esque British accent. That, and a pair of harem pants so I can feel like less of a bunhead in hip-hop class." —Maggie McNamara, assistant editor
"In a perfect world, stores would play Nutcracker music all year long—and the rest of the world would love it as much as I would." —Meggie Hermanson, fashion editor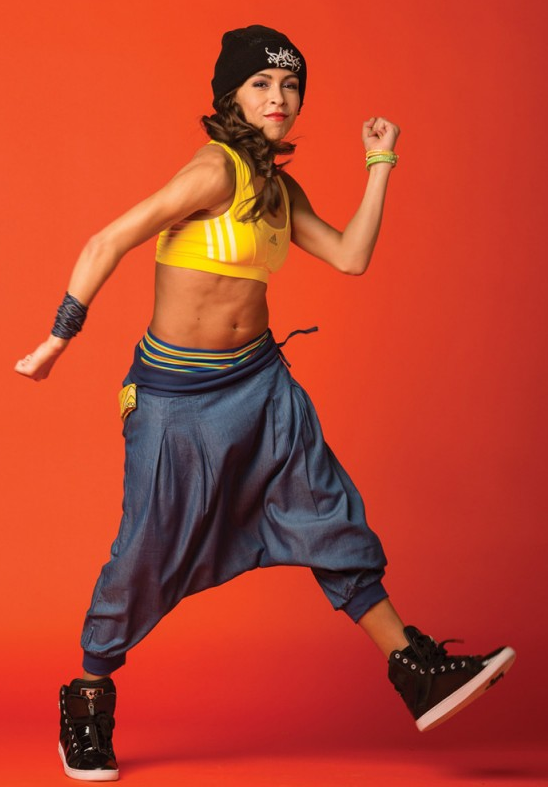 Simi! Let's be twinsies. (Photo by Erin Baiano)
As always, I've got quite the list of my own going: I want Lin-Manuel Miranda to bring something—anything—to Broadway ASAP. I want to go shopping with Simrin Player. I want to put an end to "Dance Moms" and in its place create a TV show about all the great things that happen in the competitive dance world. I want Juliet Doherty to take home the top prize at the Prix de Lausanne. I want Nick Lazzarini to be the next President of the United States. I want newlyweds tWitch and Allison Holker to have, like, millions of little dancer babies. And I want to grow just one more inch so I can be tall enough to audition for the Radio City Rockettes.
Get busy, Santa—you've got some serious work to do for us this year.
Happy holidays!
Nov. 29, 2012 11:19AM EST
Sometimes I think I was born in the wrong era. How wonderful must it have been in the 1950s, when pretty much every major film had an amazing dance sequence (or five), featuring the talents of stars like Gene Kelly, Fred Astaire, Ginger Rogers and Cyd Charisse?
NPR just did a great interview with one of those golden-age leading ladies: Leslie Caron. I'm going to use it as an excuse to post some videos of this beautiful dancer, whose sparkling ballet technique brightened films like An American in Paris and Gigi. (And you should definitely listen to the interview. Caron may be 81 now, but she's still plenty spunky—and full of gems. Did you know that Kelly used to call her "Lester the Pester"?)
Here she is showing off her versatility—and her gams—in An American in Paris:
And here's one of her fantasy duets with Kelly in the same film:
Here she is in doing some very intense choreography in the "Nightmare Ballet" from Daddy Long Legs:
And here she is getting very romantic with Astaire in the same movie (the dancing starts about 3 minutes in):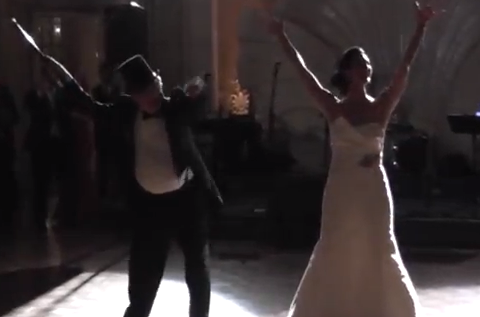 When I got married almost four years ago, the wedding dance craze had yet to take off. I'd heard of a few bridal parties grooving down the aisle, but I wasn't really into it. Then, about a year later, videos of brides, wedding guests, groomsmen and more started popping up all over the web.
We saw Lin-Manuel Miranda create an elaborate surprise musical for his new wife, and a bride and groom's swing dancing first dance. And let's not forget all of the adorable dance-y proposals!
But I think I've found my favorite: A Broadway-loving bride and her father who decided to perform a (seriously awesome!) daddy-daughter tap dance to Gene Kelly's "Broadway Melody" at her reception. The dance is sweet and funny and pretty dang technical.  I love it so much it makes me want to cry. I wish I would've thought to add a little something special to my dance with my dad. There's always the family Christmas party, right?
Watch their performance here:
Would you have a choreographed performance at your wedding reception? Tell us in the comments below!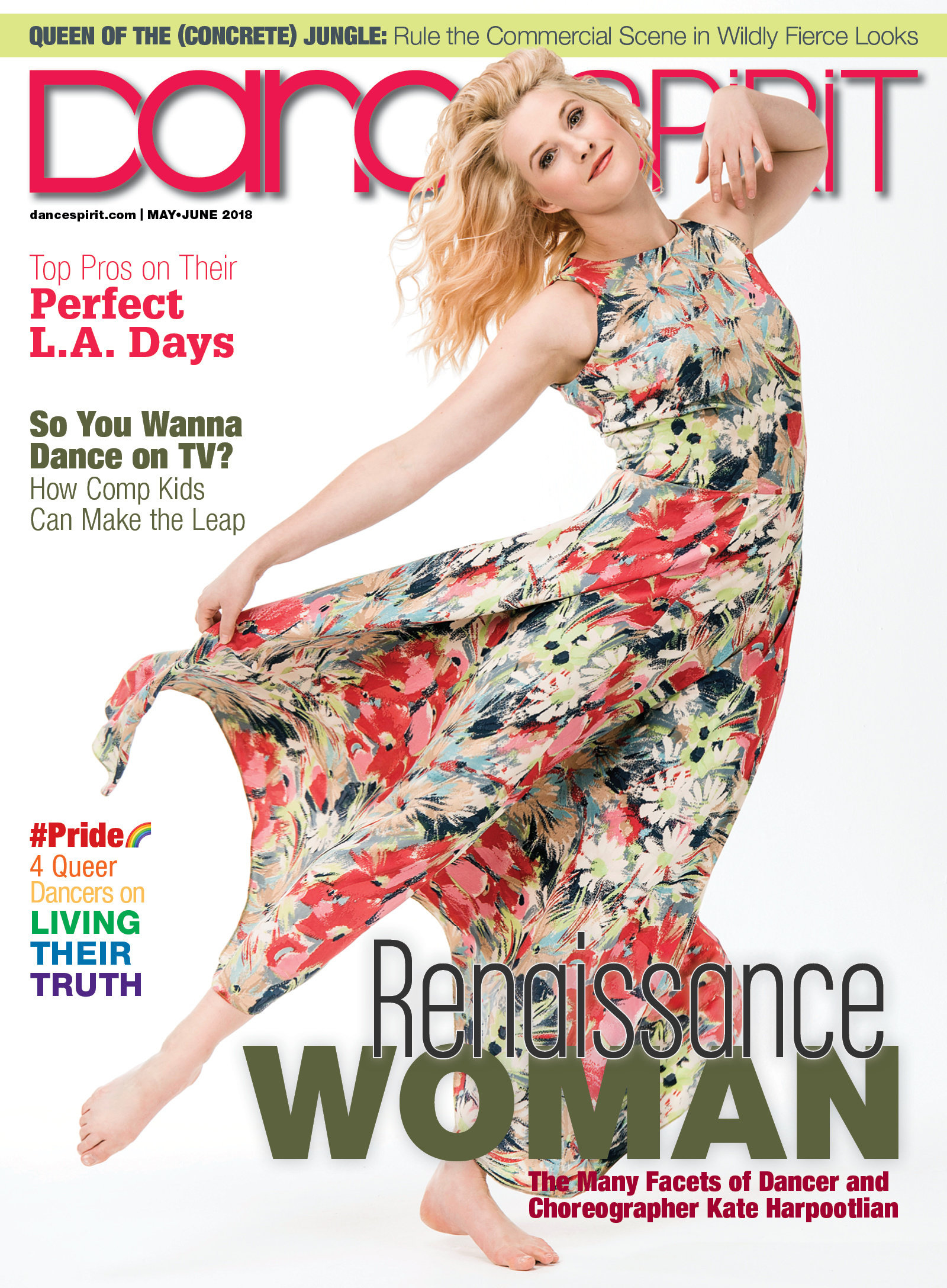 Get Dance Spirit in your inbox