How To
Mar. 17, 2017 03:04PM EST
After completing the Ailey/Fordham BFA Program in NYC, Janelle Jones was working as a server and doing freelance gigs. When she got a job as a dancer in a new show at Busch Gardens theme park in Williamsburg, VA, she was initially hesitant. A Virginia native, she was worried that it might be a step backwards to take a job near home. She'd heard that some dancers looked down on these jobs and that the choreography might not make use of her high-level training. As it turns out, she couldn't have been more wrong.
Keep reading...
Show less
Choreographer Wynn Holmes (center) on set with Canadian band FOXTROTT, shooting the music video for "Shields" ( Gaelle Leroyer, courtesy Holmes)
Adagio. Marley. Rosin. Switch leap. You're more than familiar with a lot of theatrical-dance terminology. But do you know what an industrial is? A session fee? If you're looking to break into the world of commercial dance—think music videos, TV spots, promotional events—you'll need to learn, and fast. We asked some industry heavy-hitters to clue us in on what you'll need to know to book jobs and communicate like a pro on set.
Keep reading...
Show less
Alvin Ailey American Dance Theater's Sean Aaron Carman and Michael Jackson Jr. (courtesy NYC Dance Project)
Every NYC Dance Project image feels like a glimpse into something greater: a dance that's happening behind a curtain, in a private moment. Take, for example, one of Les Ballets Jazz de Montréal dancer Céline Cassone's photos, a commanding shot of her on pointe in passé, her fiery red hair flung upward over her face. Or, the image of Misty Copeland that perfectly portrays both her incredible strength and her ineffable grace. NYC Dance Project's photographers have taken powerful photos of dozens of famous subjects. But what inspires their iconic images? And how do you capture such stunning shots?
Keep reading...
Show less
Melany Centeno's commercial shot (Lindsay Rosenberg)
L.A.-based dancer McKenzie Anderson recently booked a major industrial for Reebok. When she saw the photos of the other dancers they hired, she noticed one thing they all had in common: "Everybody who booked the job had a fitness headshot. There were no commercial headshots."
"Open auditions barely happen anymore, so your headshot is often your first audition," says Jennie LaCovey, an agent at Bloc. "If you don't have a great picture with great hair and makeup, you're not going to get called in." So what can you do to make sure your headshot gets you in the door? Read on to find out.
What Makes a Great Picture?
When casting directors look at your headshot, they should be able to imagine you in a range of different roles. That means you need to avoid anything distracting and keep the focus on your face. In commercial headshots, LaCovey recommends skipping the jewelry, crazy poses and busy backgrounds. Carolyn McLeod, who cast the recent movie High Strung, says casting directors look for images that "convey personality and energy." Even if you're auditioning for a dance role, they won't just be looking at your lines. "Don't forget to engage the face and eyes," McLeod says.
While it may be tempting to wear lots of makeup or ask for heavy photo editing, remember that you still need to look like yourself. "There's nothing worse than someone coming in to a casting and looking nothing like their photograph," McLeod says.
How Many Different Looks Do I Need?
For dancers hoping to book a wide range of jobs—from tours to movies to commercials—having a range of headshots is crucial. In addition to her fitness shot, Anderson has an "edgy" dance shot she submitted for a music video with pop artist Sofia Carson, and a clean-cut shot that helped her land a commercial for Amazon.
At minimum, LaCovey advises dancers to have two looks: a commercial shot and an edgier body shot. Commercial shots are generic and clean-cut—think light makeup, no jewelry and a bright T-shirt. Full-body (non-dance) shots are used for auditions for tours and music videos. Wear formfitting clothing, but make sure you're comfortable (if you're not, it'll show in your pictures).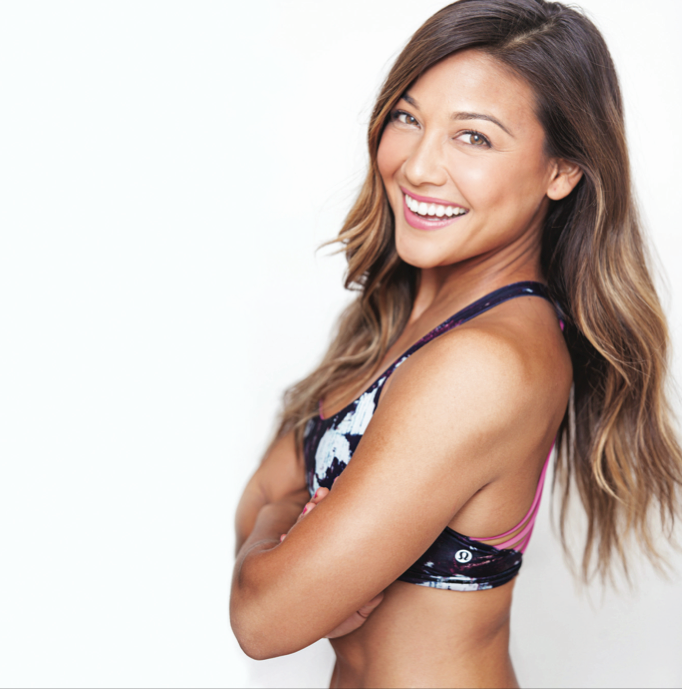 Nicole Niestemski's fitness shot (Lindsay Rosenberg)
Most dancers opt to do one or two additional looks, depending on their budget and the types of auditions they're hoping to land. Dancers with a younger look often do a shot geared toward the kind of teen-focused roles you might see on the Disney or Nickelodeon channels. For these, you can take on more of a character—think layers or a mix of bright colors. A trendy or fashion-forward shot works well for dancers who often go on hip-hop auditions or to castings that ask you to "show your personal style." If you're interested in fitness modeling gigs, be sure to include a shot that shows your athleticism, highlighting muscle tone and flexibility.
What Should I Wear?
Picking your outfits can be the hardest part of the process. If you have an agency, make sure to run your outfits by them first. You don't want to spend money on photos only to find out afterward that your agency doesn't want to use them. "What looks good in person sometimes isn't what looks great on camera," Anderson says. Photographer Lindsay Rosenberg recommends steering clear of highly visible brand logos in your fitness shots. "Not wearing a huge logo is usually better so that you're not appealing to just one company."
How Should I Wear My Hair and Makeup?
While dancers spend a lot of time worrying about what to wear for headshots, hair and makeup are just as important. LaCovey says that one of the biggest problems she sees is when dancers don't vary their hairstyle or makeup between looks. "They don't change their commercial makeup into more intense makeup for an edgier shot, or they don't change their hairstyle, so when the pictures come back everything looks the same."
Consider enlisting professional help. While dancers are used to doing their makeup for the stage, professional makeup artists know what looks good on camera. They'll also have higher-quality makeup and be there to touch you up throughout the day. Check with your photographer for hair or makeup recommendations—most will have a list of people they work well with.
Be Confident
Rosenberg loves when dancers come in with a clear sense of what their goals are. "If you know yourself and you know what you want out of your dance career, it's a lot easier for us to work as a team to get you exactly the shots you need to get hired."
Don't be afraid to speak up on the day of the shoot. Your photographer and your hair and makeup artists will likely check in to see if you like how you look or how the shots are turning out. "If you're not happy about something, say it!" says Rosenberg. "Don't say yes to please anybody. This is your shoot, your day. Don't worry about offending us."
How to Find a Photographer
Get recommendations: If you have an agent, they'll have a list of recommended photographers. If you're unrepresented, talk to working dancers and see who they've had good experiences with.
Do your research: Look at the photographer's work online. Think about what your style is, and whether you fit in with the other dancers the photographer has shot. Anderson suggests looking at dancers who are booking the kind of jobs you want—who shot their photos?
Think about budget: Headshots can be a big investment. Consider which photographers fit into your price range. Prices vary depending on things like how many looks you do, so see what different packages they offer.
Talk to the photographers: Chat on the phone or in person to see if they're a good fit. If you're not comfortable, your pictures won't come out well.
Commercial dancer Galen Hooks was a board member for SAG-AFTRA. (Joe Toreno)
Apr. 14, 2015 05:17PM EST
Move to your dream city, sign with a company, live happily ever after: That's the fairy tale for many aspiring professional dancers. But reality is often more complicated—and an increasing number of dancers are finding artistic fulfillment through freelance careers.
Going freelance can be appealing to those who don't have their hearts set on one particular company or choreographer. Freelance dancers are independent. While many build long-standing professional relationships with one or two choreographers, they also have the freedom to work on multiple projects. But with that flexibility comes a degree of uncertainty. Most freelancers have to take on side jobs to ensure financial security. "Only about 5 percent of our dancers book jobs with enough consistency to support themselves through dance alone," says Laney Filuk, a dance agent with Bloc Agency in L.A.
How do they make it all work? DS spoke to three freelancers—a commercial dancer, a modern dancer and a ballerina—to find out what independent life is really like.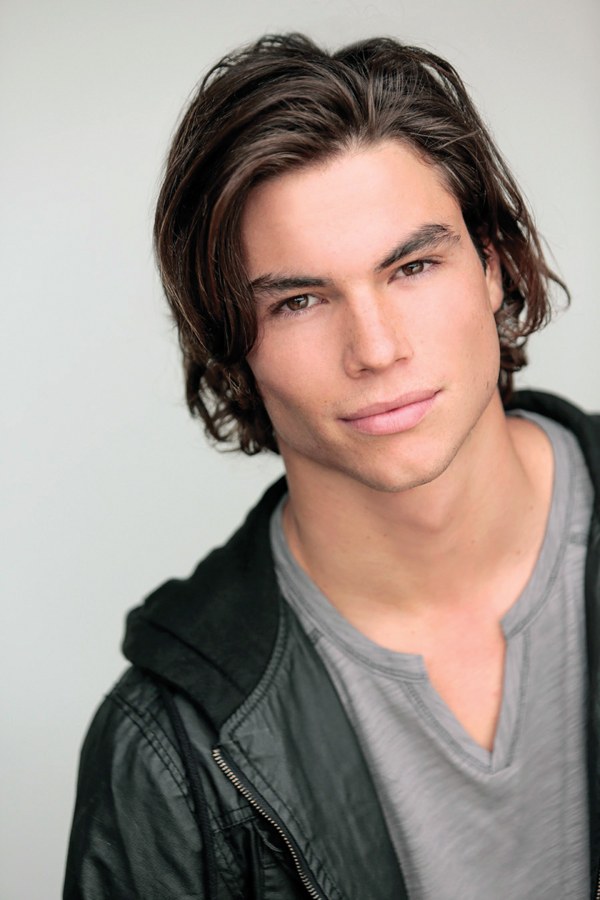 (Clayton Jenkins, courtesy Mason Cutler)
Mason Cutler, commercial dancer
Making the move: "I signed with Clear Talent Group right before graduating high school, after an agent scouted me at a dance competition. One month later, I made the big jump to L.A."
Breaking into the scene: "My first gig was working with Brian Friedman and Tessandra Chavez on 'America's Got Talent.' The producers also had me dance with one of the contestants—a male pole dancer. We wore corsets, Black Swan–esque eye makeup and George Washington wigs!"
Forming connections: "One time, I went to a huge open call for an industrial for Audi. There were hundreds of guys there for just five spots. Lucky for me, my friend Melanie Moore was assisting the choreographer, and I got the gig."
Balancing projects: "It's important to be transparent about your commitments—both with your agent and your choreographers. Sometimes I've had to turn down smaller jobs for big opportunities, like when I toured with Taylor Swift and Demi Lovato."
Staying in shape: "I'm big into surfing and hiking, which helps. I also take class at Millennium Dance Complex, EDGE Performing Arts Center, Debbie Reynolds Dance Studios and Movement Lifestyle."
On the side: "I've been fortunate enough to be able to support myself through dance alone."
Mason's advice: "Trust your talent. It's what makes you shine when things are good—and what gets you through the dry spells."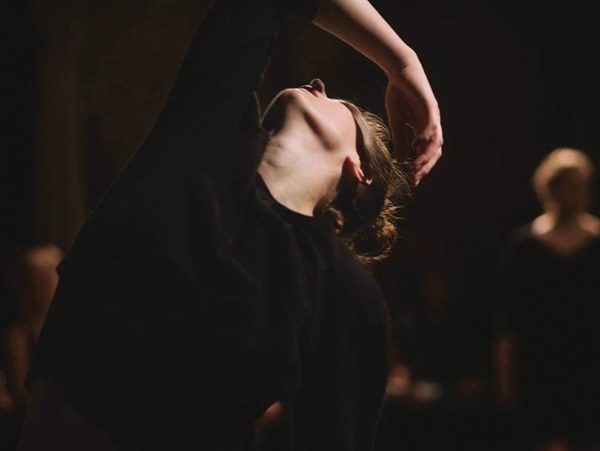 Robson performing with Kendra Portier's BAND|portier (Spencer Lum, courtesy Christina Robson)
Christina Robson, modern dancer
Making the move: "Seán Curran guest-taught at Roger Williams University during my junior and senior years there. I thought I would go home to Boston after graduation, but Seán convinced me to give NYC a shot by offering me an apprenticeship with his company."
Breaking into the scene: "My first project with Seán only lasted three weeks. After that, I had a 'Now what?' moment. I began auditioning and forming a patchwork quilt of small dance jobs."
Forming connections: "The summer after my first year freelancing, I worked as a counselor at Bates Dance Festival. The counselors had to do a skit mocking the faculty. I had to make fun of Monica Bill Barnes—and I really went for it. Later that year, Monica was looking for dancers. When a director at Bates mentioned my name, Monica remembered me from the skit, and I got the job!"
Balancing projects: "You have to establish a hierarchy among your commitments, but it can be tough. I signed a contract with Monica, so she was my priority. But I have an emotional attachment to Seán. I've had to miss out on some opportunities."
Staying in shape: "Some weeks, going from one rehearsal to the next is plenty! But I always try to take classes at Gibney Dance or the Peridance Capezio Center."
On the side: "Nanny, clerk, barista, pet sitter, house sitter, personal assistant—I've pretty much done it all. But teaching really changed things for me. I'm currently on faculty at Gibney and Peridance, and I sub at New York University."
Christina's advice: "Follow through with any kind of connection you have, and be open to every opportunity. No job is too small to get the ball rolling."
Ground yourself in the ritual of taking class. It will keep your fire for dance burning, Even when performance opportunites aren't popping up. —Christina Robson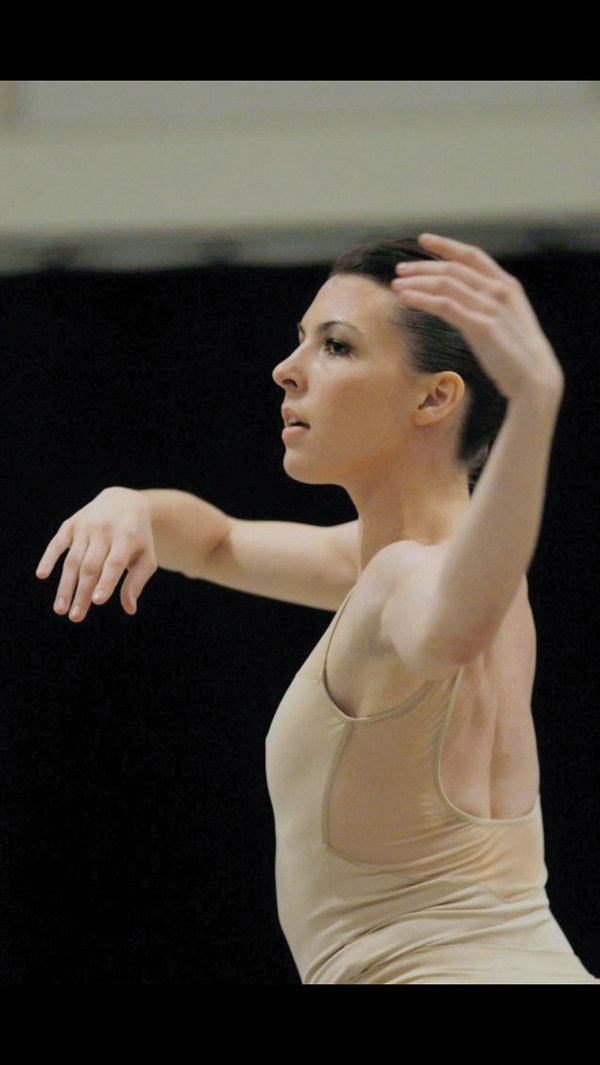 Atkins in rehearsal (photo by Kokyat, courtesy Sarah Atkins)
Sarah Atkins, ballet dancer
Making the move: "I moved to NYC from Dallas, TX, after graduating college. My rough plan was to audition for a company that would take me out of the city. Eight years later, I'm still calling NYC home."
Breaking into the scene: "My breakthrough project was with Morphoses, which I got through an audition."
Forming connections: "I met Miro Magloire, the artistic director of New Chamber Ballet, in Wilhelm Burmann's ballet class at Steps on Broadway. When one of Miro's dancers got food poisoning, I jumped in at the last minute. I've been dancing with the company ever since."
Balancing projects: "New Chamber Ballet's schedule gives me an underlying structure, but it's also super-flexible, so I can take on projects with other companies and artists, like Ballet Next, Joshua Beamish, Emery LeCrone and CONTINUUM Contemporary/Ballet. When it comes to scheduling conflicts, I prioritize whichever choreographer I committed to first."
Staying in shape: "I take Burmann's ballet class regularly."
On the side: "I wait tables, babysit and occasionally teach ballet. Side jobs give me the financial freedom to be more selective when it comes to artistic projects."
Sarah's advice: "The freelance life is for someone who really wants to create her own path—for someone who doesn't fear instability."
How to Book That First Job
Breaking into the freelance industry can feel like a daunting task—especially since many choreographers prefer to work with dancers they already know. "Auditions are growing fewer and farther between these days," says Laney Filuk, dance agent with Bloc Agency in L.A. "It's all about networking, which makes it tough for kids who are new to the scene."
If you're having trouble getting started, Filuk suggests turning to social media. "In many ways, putting your headshot online is the new first audition," she says. Online networks are a great way to find out when choreographers will be teaching master classes or holding open rehearsals, too.
In addition, Filuk recommends following not just choreographers, but also choreographers' assistants on Twitter and Instagram. "Assistants tend to teach more, so they can be a lot more accessible," she says. Being a regular at an assistant's class can be the extra push you need to get that first gig.
Photo by Rosalie O'Connor, courtesy Pittsburgh Ballet Theatre
"I remember declaring at age 13 that if I didn't get into Pacific Northwest Ballet, San Francisco Ballet or New York City Ballet, I just wasn't going to dance," says Pittsburgh Ballet Theatre principal Julia Erickson. "I thought any other company was subpar." A student at Seattle's PNB School since Level I, Erickson was bred for "big ballet." While in the school's pre-professional division, she frequently performed corps roles with PNB, and toured with the group to Scotland, England, Alaska and Hong Kong. But when company contracts were distributed her last year in the school, Erickson didn't get one—and she was confronted with her own ultimatum.
Ballet students tend to dream big, and that's not a bad thing. But don't limit your professional potential with a "go big or go home" attitude. Your career goals shouldn't revolve around an impressive resumé alone, and many dancers have discovered that it's actually easier to find artistic fulfillment in a regional company. DS talked to ballet professionals about the big benefits of joining a smaller group.
Keep reading...
Show less
Feb. 01, 2015 11:36AM EST
Like most dancers, Alexandra Badgett spent the majority of her high school nights and weekends in the studio. And though she knew how to craft a resumé for dance auditions, putting one together for college applications was another story. "It was hard to express the commitment and dedication it takes to be a dancer, especially since I knew the admissions officers reading my resumé wouldn't be in the dance industry," she says.
Whether you're applying for college, an internship or a part-time job, the non-dancers evaluating you won't be interested in the Nutcracker roles you've performed or all the summer intensives you've attended. (Save those for your artistic resumé.) But as Badgett learned, there are several ways to spin your time inside the studio to help you get hired outside of it. Today, Badgett's a freshman at the University of South Carolina, and she's used her dance-infused resumé to apply for positions on the Freshman Council and as a university ambassador.
Looking to beef up your professional resumé? Read on for tips to make it as impressive as possible.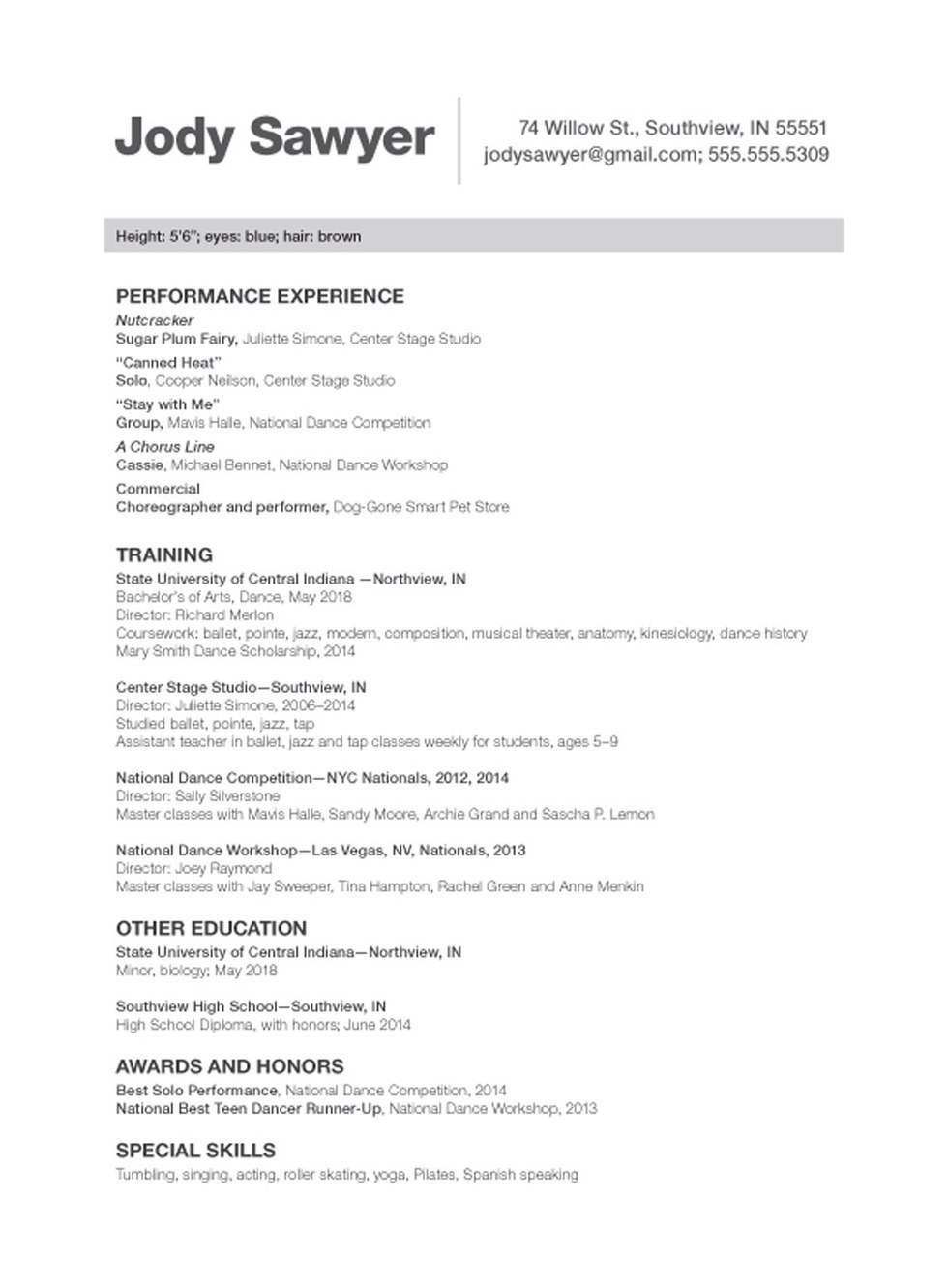 An example of a dance resumé
Translate Your Achievements
If you already have a dance resumé, you don't necessarily have to start at square one. Instead, says Chris Chesley, director of education programs and student academic support at Interlochen Center for the Arts in Michigan, translate some of what you've already highlighted into terms people who aren't familiar with dance can understand.
While a dance resumé might list the names of the choreographers you've worked with or the workshops you've attended, a non-dance resumé should emphasize what you've gotten out of those experiences. "Don't get into technique specifics or how your turns improved this year," Chesley says. "Instead, look at those same ideas from a different angle." Are you a choreographer? That can translate to being a leader and a problem solver. Do you perform a wide range of styles? You're probably attentive to detail. And don't forget to mention how your sense of artistry affects your school work and your ability to collaborate with others.
Everything Counts
It may seem like all you've done at your studio is take class and rehearse, but chances are you've actually done a lot more. When Badgett first started working on her college resumé, she made a list of everything she'd been involved with—like assistant teaching and helping out backstage at recitals. Have you sat at the front desk answering phones or checking in people for class? That's customer service experience. Did you perform at senior centers or hospitals on weekends? That's volunteering for community outreach. Those are the kinds of experiences employers love to see on resumés.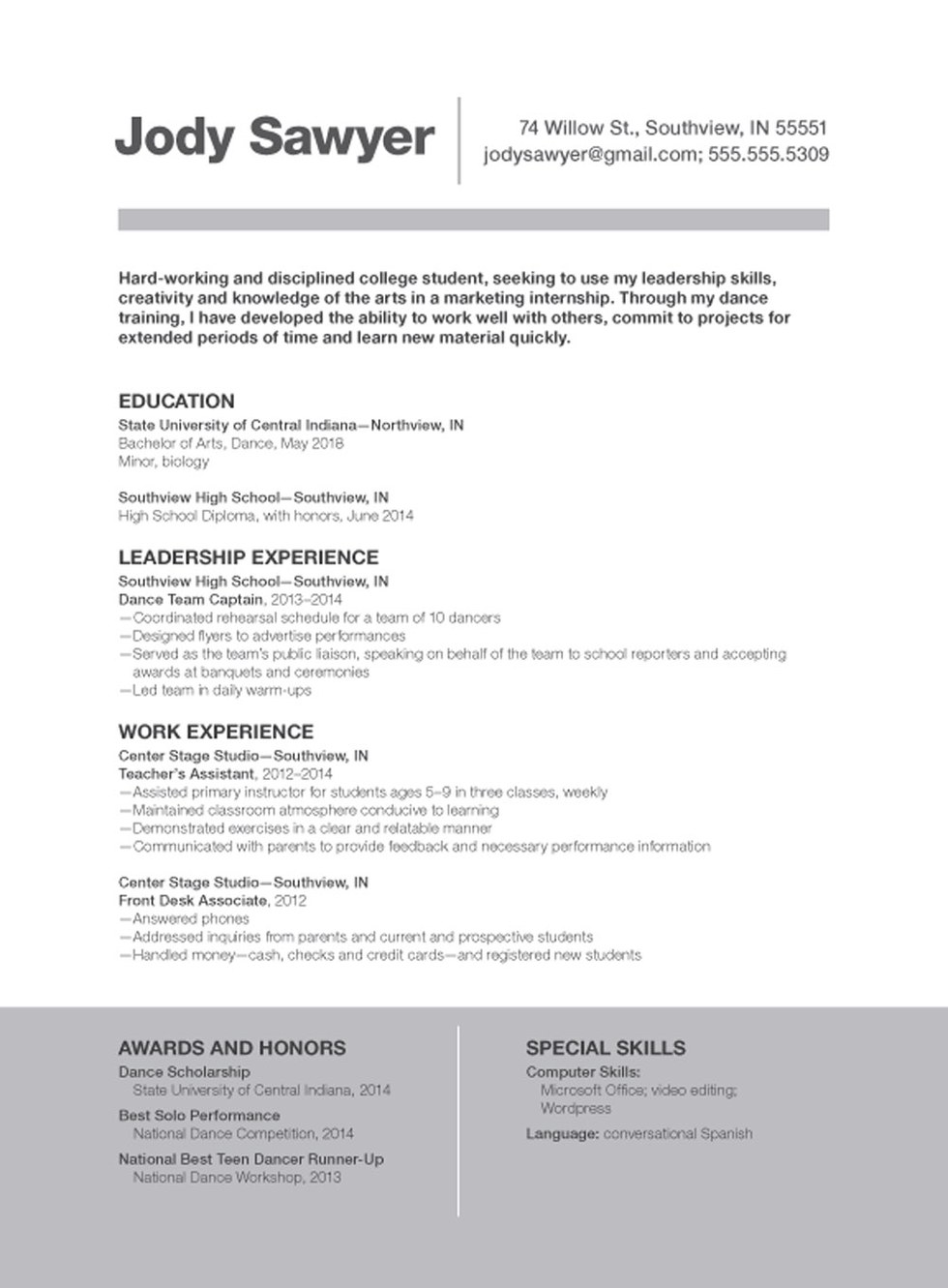 An example of a non-dance resumé
Organization
Next, think about ways to present those experiences that will best show them off. Badgett organized her resumé using three categories: "Scholastic Honors" for in-school achievements, "Leadership Roles" for work in the studio and "Accomplishments" for competition titles and other awards. Depending on which qualifications you want to highlight or the type of job you're applying for, you can vary the order of these categories. For example, if you're looking for a part-time position in an office, you'll want to list your experience at the front desk first. On the other hand, if the resumé is for a scholarship, you'll want to lead with your education.
Confidence Is Key
Above all, don't underestimate the real-life skills you've gained as a dancer. "You have the ability to work with others for long, grueling periods of time," says Amanda Hankes, a former New York City Ballet and Miami City Ballet corps member. "Dancers also understand the benefits of a good presentation, being organized and being prepared."
Today, Hankes is a real estate agent in NYC, and though she remembers struggling with her first non-dance resumé, she learned to appreciate what dance
offers. "I realized I'd done a lot—and my time had been well spent."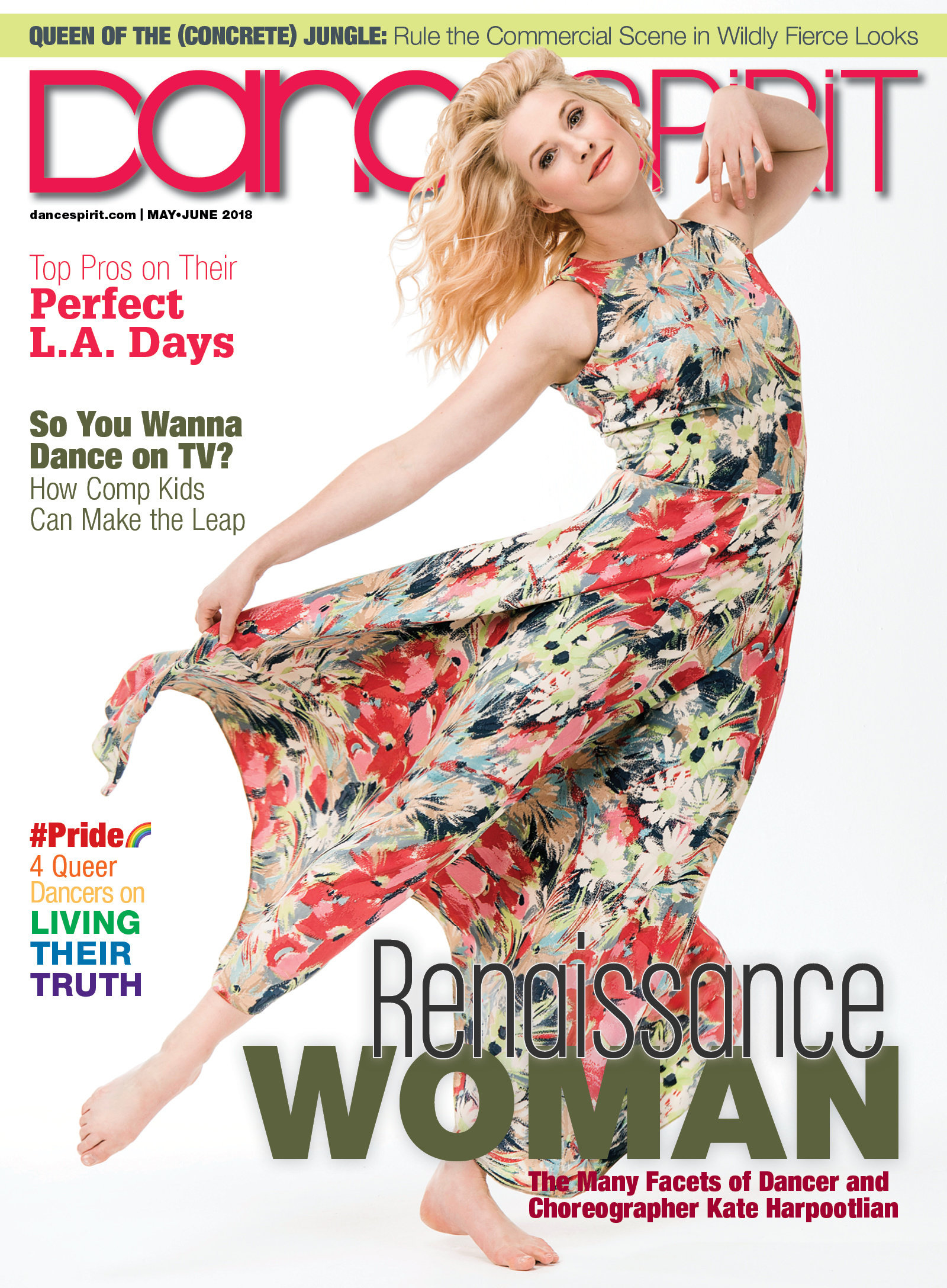 Get Dance Spirit in your inbox