Jul. 09, 2013 11:21AM EST
We've already told you just how magical Daft Punk's retro-cool song "Get Lucky" is. But it turns out its magic is more potent than even we realized. Apparently it can cause the rare phenomenon known as Spontaneous Street Dancing (SSD).
Irish taxi driver Wayne Karney found that out in person this past weekend. He was tooling around Dublin looking for fares when he stumbled upon a street party. Naturally, "Get Lucky" was blasting. And naturally, "Get Lucky" happens to be his jam.
As Karney started rocking out in his cab, he attracted the attention of party reveler Andrea Pappin (who's actually spokeswoman for Ireland's presidency of the European Union!). She boogied on over, pulled the totally game Karney out of his car, and the two of them proceeded to SSD all over the place. Somebody caught the whole thing on film, and a YouTube sensation was born.
Thank you, Wayne Karney, for being such a great sport. Thank you, Andrea Pappin, for being the coolest politician ever. And thank you, YouTubers, for immortalizing one of those moments that renews our faith in humanity:
Jul. 03, 2013 10:49AM EST
I'm assuming that by now you've all heard what I'm going to go ahead and call the song of the summer, even though we're only technically 11 days into summer: Daft Punk's "Get Lucky." It's a happy, boppy riff on disco with a modern twist, and it's totally irresistible.
Since Daft Punk looked to the '70s for inspiration, it seems only natural that a Daft Punk fan was inspired to set "Get Lucky" to clips from the classic '70s dance/music variety show "Soul Train." And wow, the force is strong in these two—it's an eerily perfect match.
Fun as the song is, though, mostly this mashup just makes me wish "Soul Train" were still on the air. How amazing are these dancers (not to mention their getups)?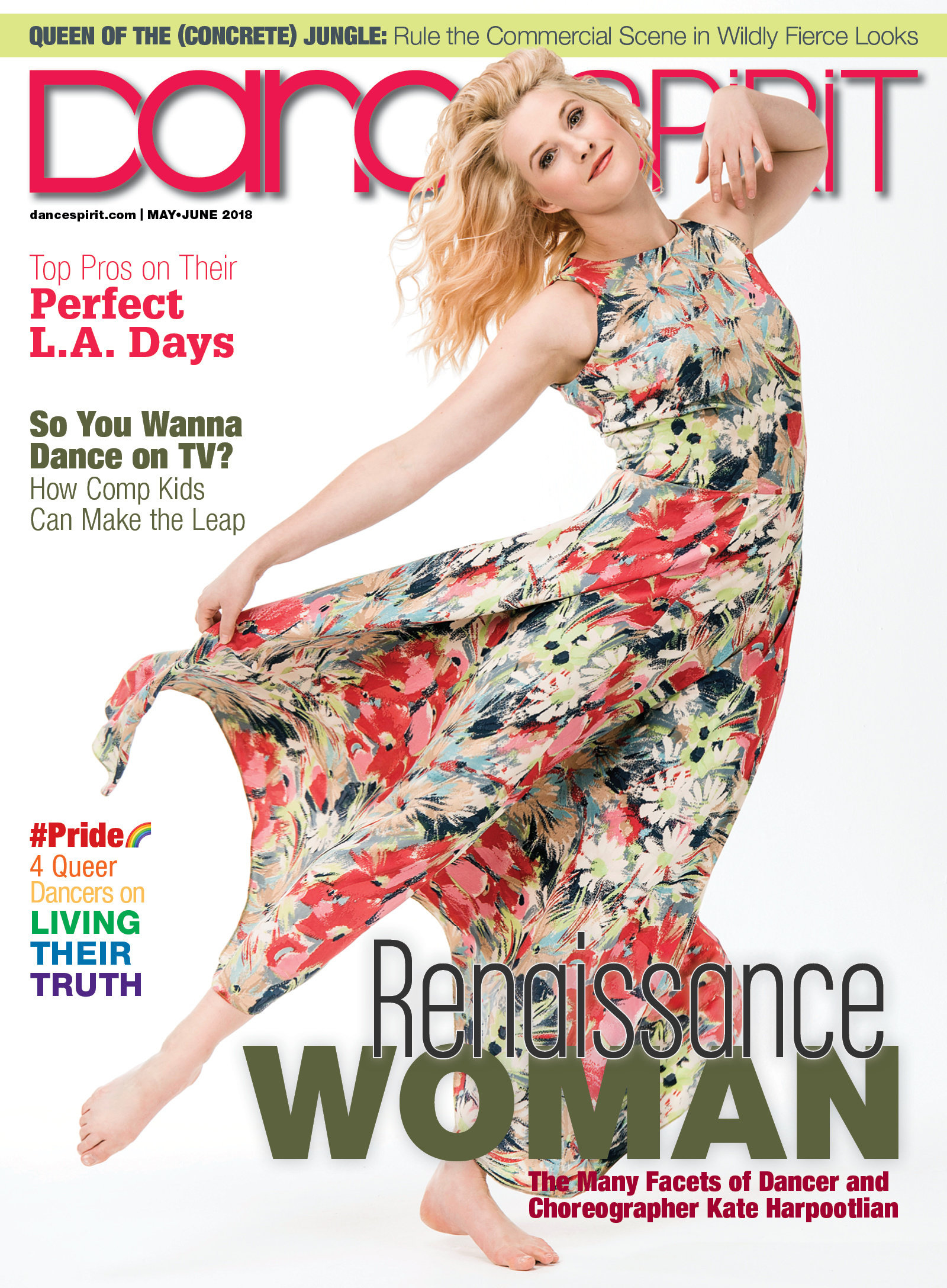 Get Dance Spirit in your inbox