So, I haven't been pirouetting much for a few years now. But when I was dancing, I used to have this amazing recurring dream, which still haunts me:
I go to do a pirouette. It becomes clear that I am exactly, perfectly on balance. I have a realization that as long as I keep spotting, I'll be able to turn...forever. Spot. Spot. Spot. Spot. Spot...
Today, I discovered that American Ballet Theatre principal Gillian Murphy is living my dream IRL. Her REALITY is a beautiful fantasy world in which pirouettes just go on for, you know, however long she feels like it.
Here's the proof, as documented by fellow ABT principal Daniil Simkin:
There's no question that dance has pretty much taken over when it comes to mainstream advertising (and if you need a refresher—Exhibits A, B and C). And while we're all for dance (and dancers!) getting the recognition they deserve, it can be exhausting to watch brands get it wrong over and over. Which is why these new ads, featuring NYCB's Ashley Bouder, ABT's Gillian Murphy, Lauren Froderman and Dakota Moore, are not only super-tantalizing, but absolutely stunning, too. While we're not super familiar with Acer (we know it's an electronics company based in Taiwan), we must applaud the team behind these beautiful Instagrams. See for yourself below, and prepare to be mesmerized.
Keep reading...
Show less
Alvin Ailey American Dance Theater's Sean Aaron Carman and Michael Jackson Jr. (courtesy NYC Dance Project)
Every NYC Dance Project image feels like a glimpse into something greater: a dance that's happening behind a curtain, in a private moment. Take, for example, one of Les Ballets Jazz de Montréal dancer Céline Cassone's photos, a commanding shot of her on pointe in passé, her fiery red hair flung upward over her face. Or, the image of Misty Copeland that perfectly portrays both her incredible strength and her ineffable grace. NYC Dance Project's photographers have taken powerful photos of dozens of famous subjects. But what inspires their iconic images? And how do you capture such stunning shots?
Keep reading...
Show less
Everyone knows it's not only the steps or technique that make a ballerina memorable. It's the emotion—and the ability to tell a story—that truly captivates an audience. And American Ballet Theatre's latest video is here to help. It takes us inside this season's production of The Sleeping Beauty, complete with luscious footage of the ballet itself and a few wise words on really getting inside Aurora's head, straight from some of ballet's leading ladies.
Because let's face it, getting into character is easier said than done. I mean, it's a little tricky to relate to a princess who sleeps for 100 years when you can't even squeeze in a power nap. And who has time for a prince when you've got rehearsals? It takes a lot of focus and imagination to play a convincing character, especially in a fairy tale story like The Sleeping Beauty.
In the video, principal Gillian Murphy talks about all the famous Auroras she looks up to and says: "Be inspired by that huge history of iconic Auroras and ballerinas, but also you have to make it your own." Cassandra Trenary, a soloist, credits Artist in Residence Alexei Ratmansky with helping the dancers dive deep into their roles. "He (Ratmansky) is able to give you a story behind every single movement. Whether it's a variation or a pas de deux, you're not just taking your partner's hand. It's like, that's the love of your life! Just keep that in the back of your mind."
Note taken. So long story short, don't be afraid to ask your teacher or director for guidance if you're struggling, take inspiration from others who have played the role and always trust your gut to make your portrayal authentically you.
As for the production itself, this Sleeping Beauty is absolutely dreamy (pun intended)—principal Stella Abrera (also featured in the video) says it's "kind of like watching a very old painting from the Louvre slowly come to life." This "new meets old" ABT Ratmansky version of SB premiered last season, but if you missed it check out the video for an exclusive behind-the-scenes look. Or, see it live when it runs at the Met June 27-July 2!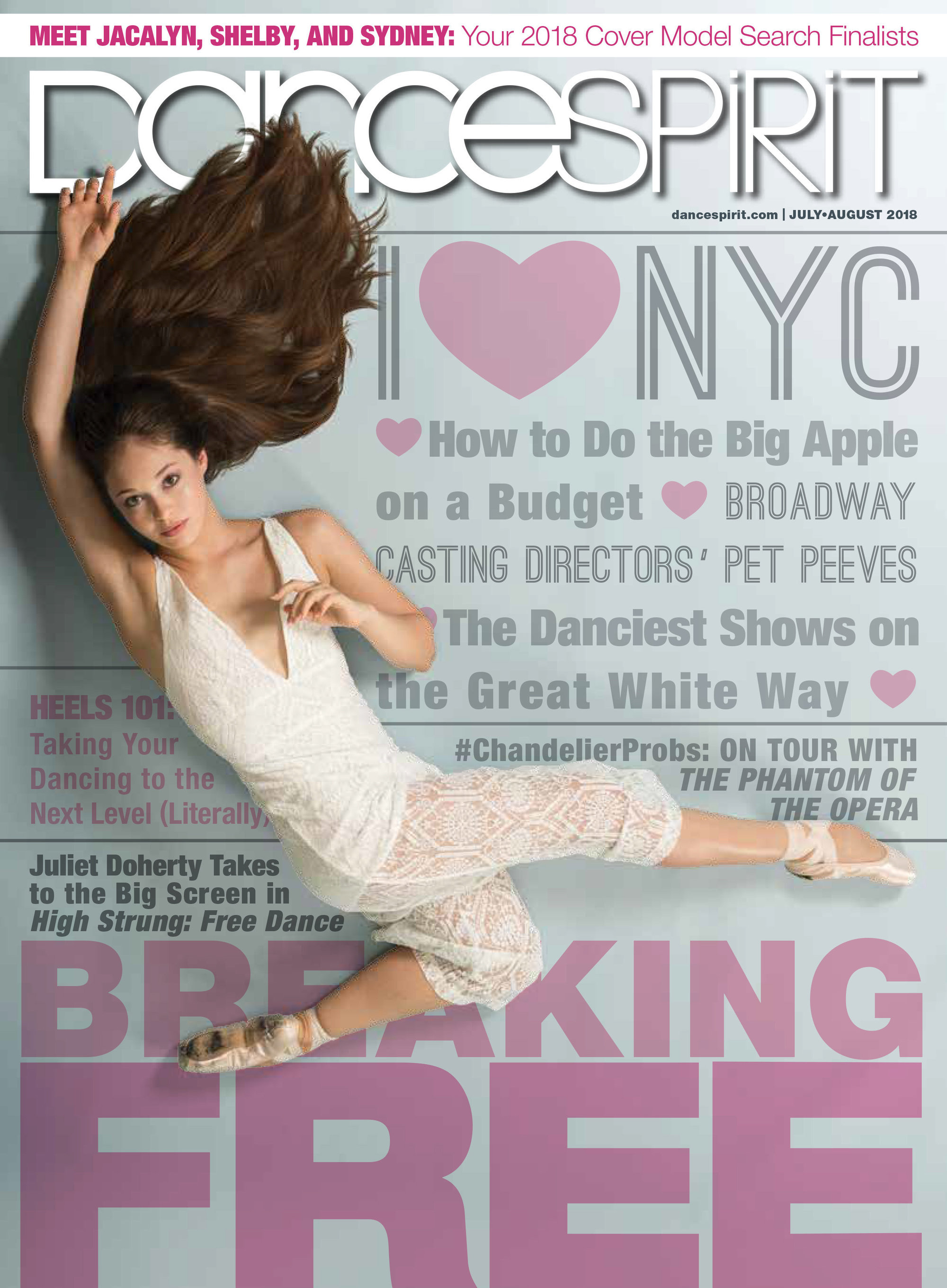 Get Dance Spirit in your inbox