Via @biscuitballerina on Instagram
Last week, we highlighted the deliberately, hysterically bad @biscuitballerina Instagram account, created by a then-mysterious dancer with a great sense of humor. This week, the artist behind @biscuitballerina—who turns out to be Royal Ballet of Flanders corps member Shelby Williams—got in touch with us to set the record straight about the intentions of those LOL-worthy posts.
Her photos and videos, with their exaggeratedly cringe-worthy technical flaws, are NOT meant to mock amateur dancers. Instead, Williams is actually hoping the account will help all dancers move past their shortcomings and accept themselves and their dancing.
Keep reading...
Show less
I can't say I'd ever heard of Smithsonian magazine before a few days ago, but let me tell you now, guys: I am SO GLAD they exist. Because their latest issue brings us tons of wisdom straight from the mouth of one Misty Copeland—you might have heard of her?
Keep reading...
Show less
Mar. 01, 2017 03:28PM EST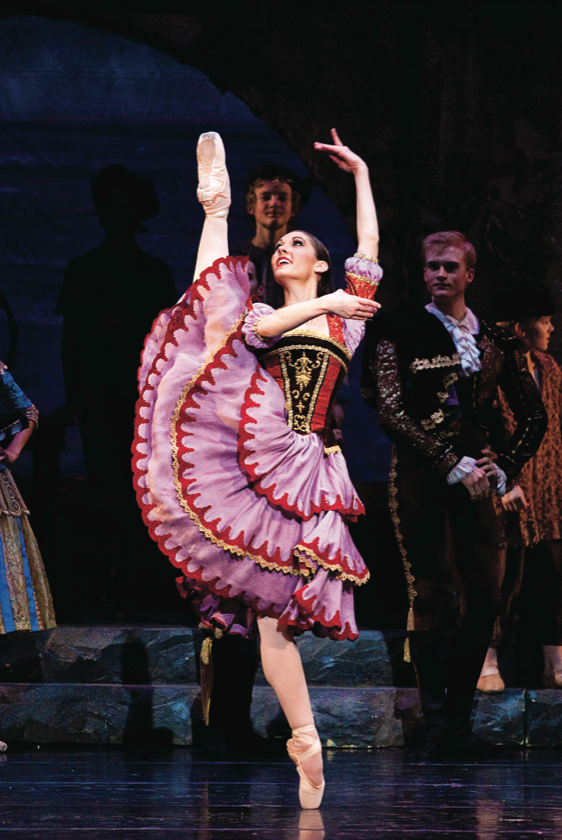 Ballet West principal Beckanne Sisk as Kitri (photo by Luke Isley, courtesy Ballet West)
One of the great hallmarks of ballet is its reverence for the classics—which means generation after generation of ballerinas has performed the same iconic variations. A quick YouTube search for "Giselle Act I variation" or "Kitri Act III variation" will bring up clips of brilliant professional performances by stars like Alina Cojocaru and Natalia Osipova. And that's in addition to the thousands of results showing dazzling performances by students at ballet competitions.
If you're dancing Esmeralda's variation, how can you make your interpretation stand out from that huge, intimidating crowd? The keys to a one-of-a-kind performance are more tangible than you'd think. We asked the experts to weigh in on how to make a famous variation your own.
Do Your Research
When a ballerina performs a variation during a full-length production, she uses it to show the audience what the character is feeling and thinking at that point in the ballet—and you should try to do the same, even if you're dancing the variation out of context. "You have to do your research, not just about the character, but about the entire ballet and all of the characters," says Monique Meunier, co-director of the Academy of Nevada Ballet Theatre and a Youth America Grand Prix judge. "When you walk onstage to do an Aurora third-act variation, you need to dance as if you've lived through the first and the second act; you need to know where she's at." Read the book, if there is one, and try to see the full production in person if you can.
A winning interpretation of any variation also shows deference to and knowledge of the original intent of the choreography, especially when it comes to style. Valentina Kozlova, founder of the Valentina Kozlova International Ballet Competition, is often frustrated to see dancers lift their legs to their ears while dancing variations from Giselle, for example. "In my time, that was not allowed," she says, "because it's a very classical romantic ballet"—and the romantic style emphasizes modest, well-placed legwork rather than high extensions. Similarly, you'd need to learn about August Bournonville's style before dancing the variation from his Flower Festival in Genzano, or study George Balanchine's technique before attempting the solo from his Tschaikovsky Pas de Deux.
Your costume can also reveal if you've done your research. Xiomara Reyes, head of The Washington School of Ballet and a former American Ballet Theatre principal, dislikes seeing dancers wearing glittery dresses to perform Giselle's Act I variation, for example. "Giselle was a peasant," she says. "What does it mean to be a peasant? It means you don't have glitter on your dress."
Edit Carefully
Before she was a principal with Ballet West, Beckanne Sisk made it to YAGP's NYC finals several times. One of the ways she stood out was by slightly altering the choreography
of her variations to suit her strengths, at the direction of her coach. "My coach would
Thays Golz at YAGP (photo by VAM, courtesy YAGP)
modify the variation so that instead of doing, say, an attitude turn, I'd do a regular pirouette," she recalls. "Especially with in-between steps, there's some room for change. Not everyone has to do a sous-sus—you might do a soutenu instead."
According to Kozlova, this is where having a qualified coach is most important. While she trains all her students to dance variations by the book when they're learning them in class, once you prepare for the stage, there's no need to be a mannequin. "You can change steps—just not fundamental steps," she says. "A coach knowledgeable in the classics knows what can be changed and what cannot." If you don't have the opportunity to work with an experienced coach, Reyes suggests sticking to a version of the variation that's performed by one of the major ballet companies. If you do make small changes to the arms or transitional steps to flatter your body, just make sure they remain true to the style of the variation. "Don't add arms from Don Quixote to Diana and Actaeon," she says.
It's tempting to change choreography to fit in your own tricks—but avoid the impulse. "We've seen four pirouettes, we've seen high legs," Reyes says. "What we want to see is quality and control." Meunier says that if you have the ability, you can add an extra rotation to a turn, but make sure you're not compromising your musicality to do so. "Give me a performance," she says, "don't just give me tricks."
Use Video for Inspiration, Not Imitation
Today, clips of hundreds of dancers performing popular variations are just a click away. That's a remarkable resource—but use it wisely. "You'll see many good dancers, but the things that suit one particular dancer may not suit you," Kozlova warns.
"Watch for technique," Meunier says. "Look at the port de bras, the épaulement, how they use their plié, technical things." Don't try to imitate the specific nuances of an established ballerina's artistry. "It takes years to become an artist, and as a student you're just starting to develop your voice," Meunier says. "If you go out there and try to be Julie Kent, it's going to look fake."
Focus on What Matters
So how can you tap into your own artistry? Think about the unique strengths you bring to the table, and how you can apply them to your variation's particular challenges. Pay close attention to the tiny details—your épaulement, the in-between steps—rather than worrying about the tricks. Kozlova remembers one VKIBC dancer who had "nothing that people now are looking for in competitions, no enormous arches, no extensions or split jumps up to her ears," she says. Instead, the dancer emphasized the precision of her technique. "The way she did everything correctly was so beautiful you just didn't want to see anything else."
It can feel like you need to dance everything at high volume to impress an audience, or a judging panel, in your two short minutes onstage. But sometimes subtlety makes a bigger impact. "Don't give me fierce face when you're dancing ballet," Meunier says. "In ballet there's always more of a simmer, even if it's a bravura role."
That's a lesson that translates into professional life, too. As a principal, Sisk frequently performs full-length ballets that include variations she was known for in competition. "I was so used to punching the variations for competitions—I wanted to give it everything in those two and a half minutes," she says. Once she had to sustain a full ballet, though, Sisk was forced to hold back a little—and that actually improved her performance. "You learn where to breathe," she says. "You learn how to really find the character, so you can completely lose yourself in it."
English National Ballet is doing something a little bit curious: The company is performing two versions of Giselle in one season. The second one is the romantic-tutu version we know and love. But the first one, premiering at the end of the month, is a contemporary take by choreographer Akram Khan. In his imagination, Giselle transforms into something pretty darn creepy—which makes sense. It's a ghost story, after all.
Step into the rehearsal studio through these amazingly thorough videos by English National Ballet.
Here, three company members go into detail about what it's like to work with Khan:
Here Khan and ENB artistic director Tamara Rojo talk about the need to revisit classic works:
And here's a semi-terrifying trailer that makes me want to hop on the first plane to the UK so I catch opening night:
Backdrops for classical ballets can be stunningly beautiful—they're basically museum-quality paintings, done on a (very) large scale. But how are they made? And by whom? And how the HECK does a ginormous drop get from the artists' studio to the stage?
Today, the Paris Opéra Ballet answered those questions in brilliant video fashion. "Giselle: The Walking Landscape"—produced by the POB's digital platform, 3e Scène (Third Stage)—follows the journey of a gorgeous Giselle Act I backdrop.
And I don't just mean its figurative journey, from conception to reality, although we do get lovely shots of the three artists who painted the backdrop hard at work.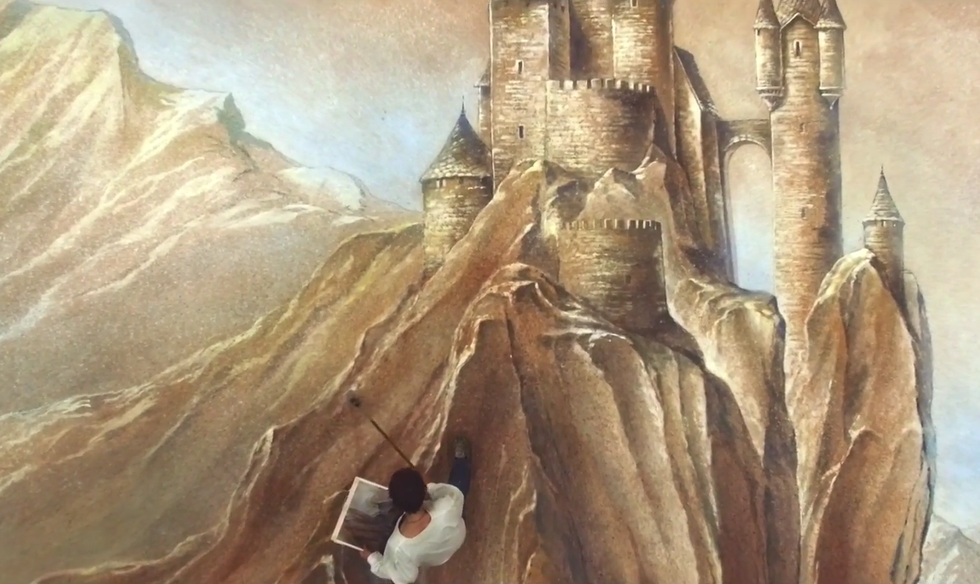 It is large. (screenshot via YouTube)
I mean its literal journey, too—from the Ateliers Berthier, where the drop was painted, to the stage of the Palais Garnier.
Why is that trip especially fascinating? Because there are apparently no high-tech solutions to the problem of transporting a giant painting from one side of Paris to the other. So the thing is literally carried across the city by 24 dudes. And the ways unsuspecting Parisians react to the unlikeliness of that image are, frankly, priceless.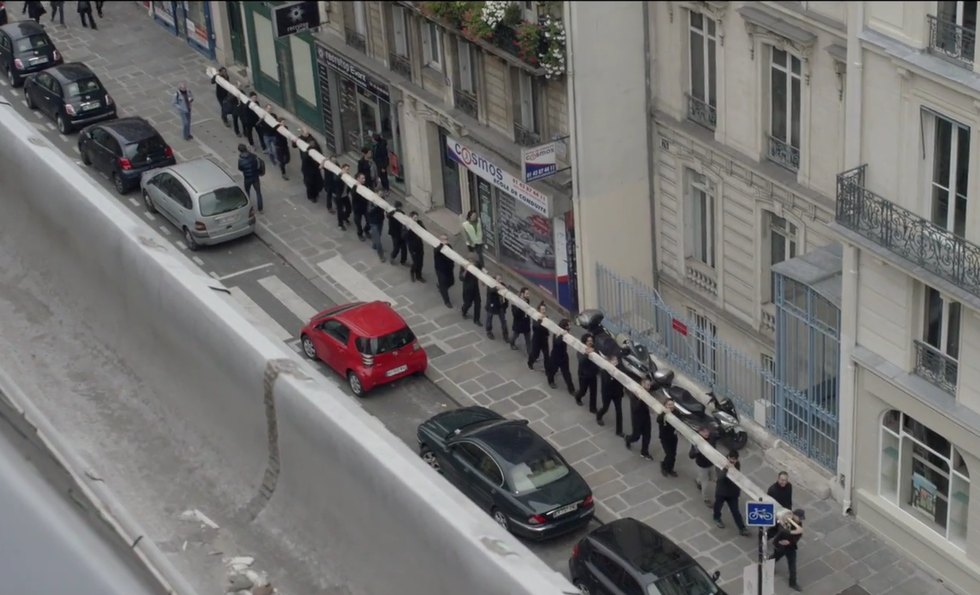 Not something you see every day. (screenshot via YouTube)
As a bonus, the whole thing is set to some of the loveliest pieces of Giselle's Act I score. Enjoy!
Oct. 31, 2012 09:30AM EST
Feel like playing a little dress-up this Halloween? Why not try one of the fantastical tutus below on for size?
Well, OK—maybe you can't quite try them on. But now you can view them, plus many more, on Google Art Project, which has made the National Ballet of Canada one of its 180+ partners. The project has added tutus worn by some of Canada's most famous ballerinas, plus imaginative tutus by Canadian fashion designers, to its gallery. There are images of everything from iconic Don Quixote and Giselle looks to tutus made out of pointe shoes. It's pretty neat.
Check out our favorites below, and click here to see the full collection.
[portfolio_slideshow nowrap=0 thumbs=true timeout=4000 showtitles=true showcaps=true showdesc=true]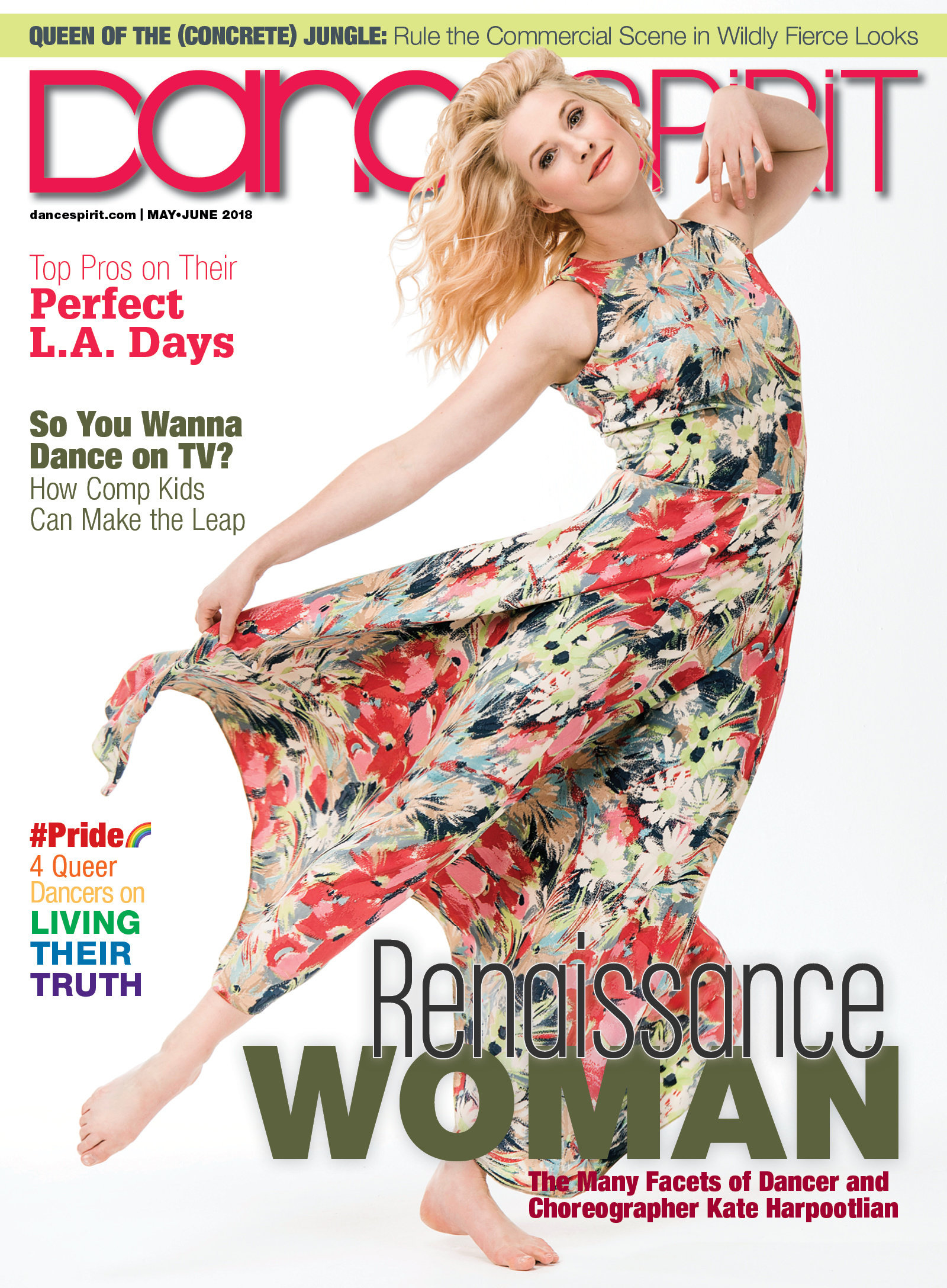 Get Dance Spirit in your inbox