No matter the style, 12-year-old Sean Lew attacks every movement with technique and flair. Sean landed his first professional gig dancing on "Glee" at age 8, and has since appeared on "The X Factor" and the Kids' Choice Awards. Last September, a video of Sean dancing a Miguel Zarate combination to Lady Gaga's "Applause" went viral, making him an overnight sensation. More recently, Sean has taken his talents to the road, touring the U.S. with The PULSE On Tour as an Elite Protégé.
"If you ever have a dream, no matter your age, don't let anyone put you down. Never give up until you reach that goal."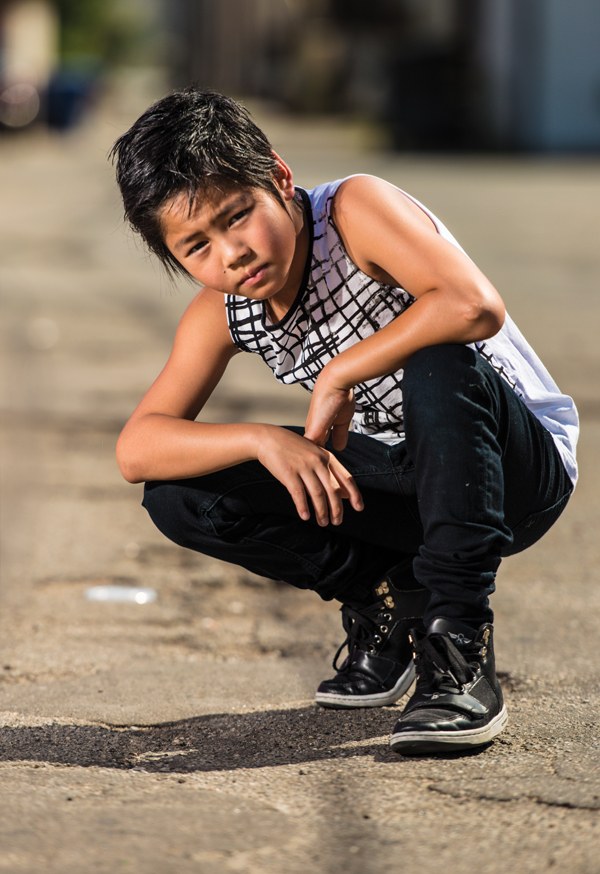 (Photo by Miya Lew)
Fast Facts
Birthday: November 25, 2001
Hometown: Walnut, CA
Studio: Mather Dance Studio
Who would play him in a movie? "I would audition for the role, of course!"
Favorite food: "My mom's cooking."
Hidden talent: "A lot of people don't know I'm also a choreographer."
His go-to stress reliever: "Playing basketball with my dad, and hanging out with my family in general, really helps me take my mind off things."
Favorite dance movie: Step Up 3D
Dream dance role: "I'd love to have my own TV show or to perform with any huge artist."
Harry Shum Jr., who we've been stalking for years—first as a nameless silhouette in an iPod commercial, then as Mike Chang on "Glee," then as artistic director, choreographer and dancer for "The LXD"—has done it again.
In a YouTube-video-gone-viral, "If you are in a shell...," Harry is surrounded by colorful paints and dust, and he dances to a heart-wrenching voiceover by performance artist Ze Frank.
"This is Harry. As a boy, Harry was very, very shy," he says. "If you right now are in a shell, you should know that you're not alone. That there are many people like you, and that there is nothing wrong with you."
For those who have been bullied, those who feel socially awkward or those who are just having a tough day, his message may be the inspiration you need. Check it out, and prepare to be moved:
Every high school has one—or, if it's lucky, more than one: The Cool Teacher™.
You know who I'm talking about. She's the chemistry whiz who's unafraid to show her love for Lady Gaga. Or the history buff who brings in cheese feasts for his AP classes (seriously—that was the signature move of my high school's Cool Teacher).
But the students of A. Maceo Smith New Tech High School in Dallas, TX, are luckier than most. Because their Cool Teacher, theater/arts guru Scot Pankey? He's choreographing color-coordinated hallway dance parties to Bruno Mars' "Uptown Funk."
And if that sounds like "Glee" to you, it's because it basically is. Mr. Pankey even looks like Mr. Schue. (And if you watch the video carefully, you can totally pick out the Rachel Berry of the group. Oh, Rachel.)
The resulting video is five minutes of pure unadulterated joy. Even the kids who don't seem all that into this dancing stuff can't keep themselves from smiling.
Go ahead: Let them uptown funk you up, uptown funk you up.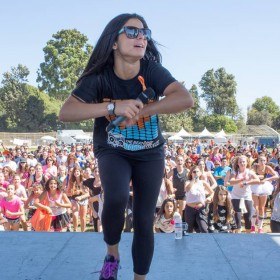 Courtney Galiano at the 2013 BEAT MS Dance Walk
(photo via The Beat MS)
L.A. friends: Mark your calendars for the second annual BEAT MS Dance Walk, happening September 13th. Spend a day movin' and groovin' alongside some of your favorite dancers, all while raising awareness about multiple sclerosis. But even if you're not on the West Coast, this event is something we can all get behind.
In 2011, "So You Think You Can Dance" All-Star Courtney Galiano was diagnosed with MS—a debilitating disease that affects the central nervous system. Despite the challenge she faces, Galiano hasn't let MS bring her down. She and her brother, Philip Byron, established the foundation BEAT MS (the name is a play on her family's dance convention, The BEAT Dance Tour), and last year hosted the first BEAT MS Dance Walk to benefit the National Multiple Sclerosis Society. In 2013, the BEAT MS Dance Walk in L.A. raised over $62,000 for MS research.
We caught up with Galiano about this year's walk.
Dance Spirit: The first BEAT MS walk welcomed so many dance celebs—Adam Shankman, Mark Kanemura, Comfort Fedoke, Kathryn McCormick, Jeanine Mason and dancers from "Americans Best Dance Crew" and "Glee." Are you expecting more star participants this time around?
Courtney Galiano: Last year we had over 600 people walk, and we want to continue to get as many people involved as possible. There will be lots of dancers from "SYTYCD" (including season 7 winner Lauren Froderman), dancers from VH1's "Hit the Floor" and cast members from the musical Hair—including Kristen Bell—which I just performed in at the Hollywood Bowl.
DS: So far, what have been the most rewarding aspects of the BEAT MS?
CG: Being surrounded by so much love and support, and meeting people who share my passions and challenges. I've been amazed at the number of young people fighting MS. It often seems like there's a stigma associated with the disease—people are scared to say they have it. Through BEAT MS, I'm hoping to break that stigma, because there's nothing to be ashamed or afraid of. I think the lack of discussion about MS stems from a lack of knowledge, so I hope the walk helps raise awareness and educate people.
DS: Since your diagnosis with MS in 2011, have your career goals changed?
CG: Not at all. I have good days and bad days, but sometimes I forget I even have MS. Fatigue is the biggest symptom I have to fight. I'm thankful every day for the determination that dance has instilled in me. Plus, dance really helps fight the disease: Medical professionals have started prescribing dance classes for people with MS and similar diseases that affect mobility. It just goes to show you how powerful dance really is!
DS: Is there a way for those who can't attend the walk in L.A. to get involved?
CG: Of course! You can make donations on our website, or even start your own team and recruit other people to join on social media. Anything that spreads awareness about this event and the disease helps.
If you're in Georgia, Texas, New Jersey or Florida and want to get involved, you can also check out The BEAT Dance Tour convention—a portion of every registration is donated to the National Multiple Sclerosis Society.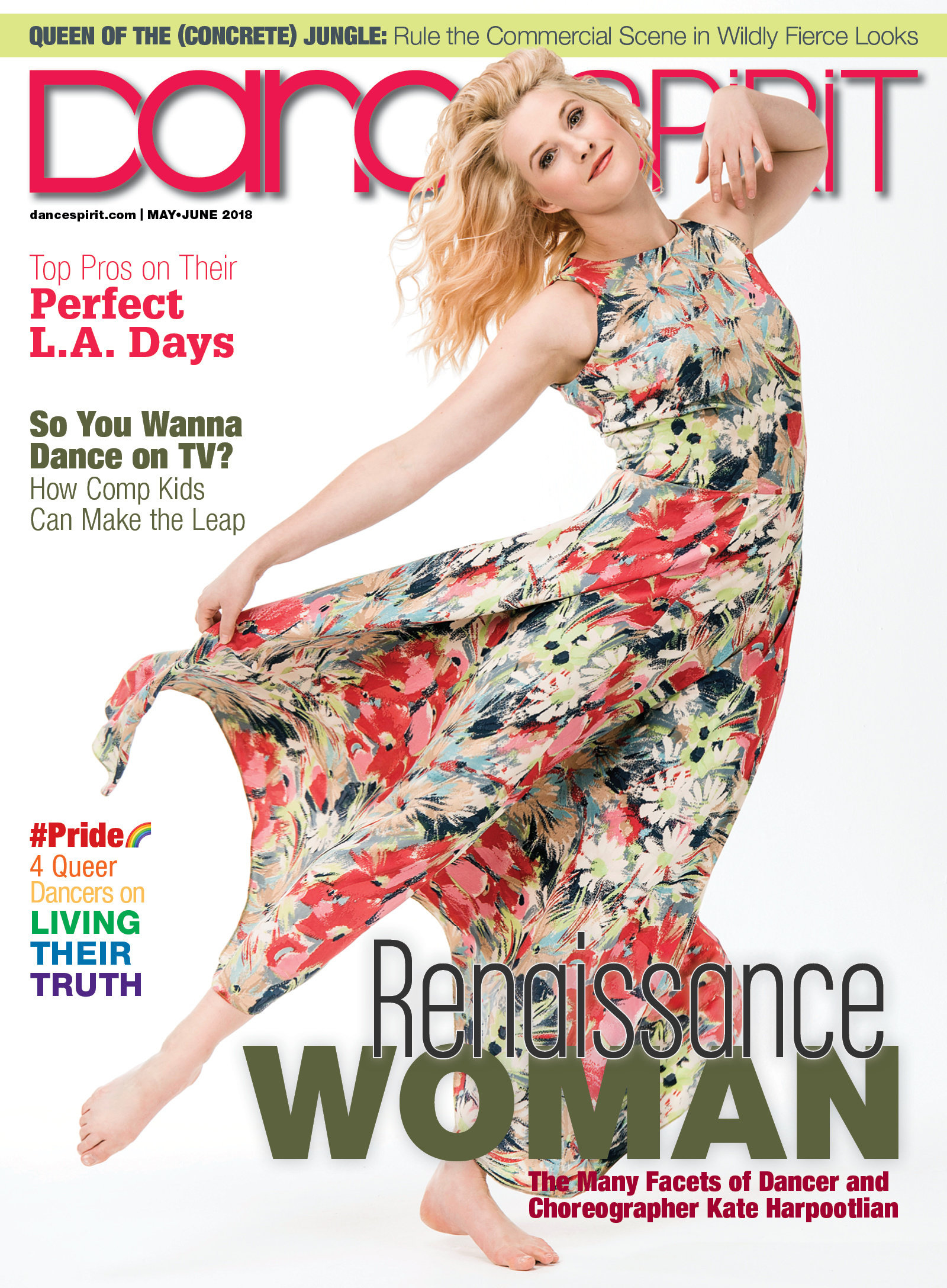 Get Dance Spirit in your inbox