Did you find romance at your ballet intensive this summer? Or do you just love all things romantical and summer-y? If you answered "yes" to either/both of those questions, you'll love this new video by former Miami City Ballet dancer Ezra Hurwitz, starring Pennsylvania Ballet soloist Evelyn Kocak and New York City Ballet principal Gonzalo Garcia.
First of all, the dancing is gorgeous—no surprise, given the pedigrees listed in the previous sentence. But it's also set on the serene Connecticut shoreline, and features a hauntingly beautiful score by former NYCB dancer Aaron Severini. The combination is dreamy, peaceful and all-around lovely. (Also, ugh, we miss the beach.)
Enjoy!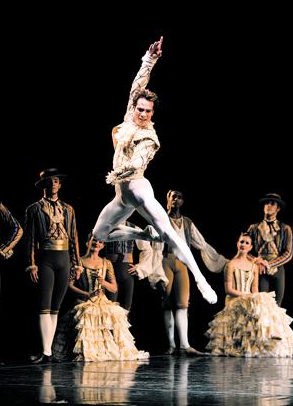 NYCB principal Gonzalo Garcia (photo by Chris Hardy)
Sometimes it's hard to remember that professional ballet dancers aren't superhuman. But in reality, they're just like us.
I mean, when you watch a breath-taking pas de deux, do you ever wonder what they ate for breakfast or if they need to buy toothpaste after work? Probably not.
That's why we love it when dancers provide a glimpse into their very human lives. And that's just what New York City Ballet Principal Gonzalo Garcia does in The Dancer, a new short film by Ezra Hurwitz.
The film follows Garcia through a typical morning—everything from shaving and riding the subway to warming up and dancing. And sure, we might get distracted by Garcia's extraordinary back muscles, or by the behind the scenes shots of him in Lincoln Center's Koch Theater. Ultimately though, we're watching a regular NYC man go to his (not so regular) job in NYC. And that makes his dancing all the more impressive, right? Enjoy!
Apr. 01, 2013 11:46AM EST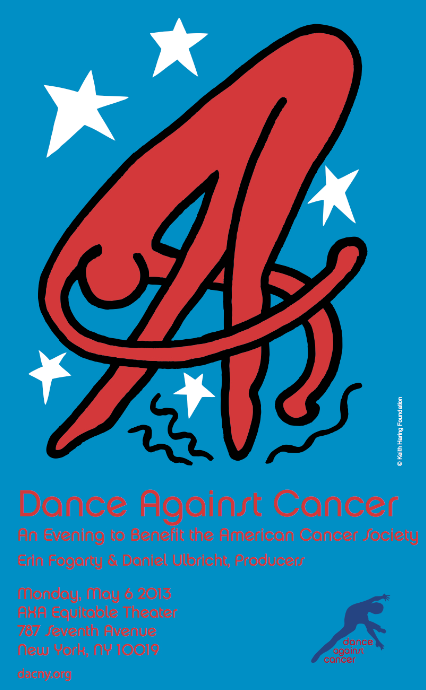 This year's Dance Against Cancer poster features an original drawing by artist Keith Haring.
A dance gala is always a good thing. But an impressively star-studded dance gala for a very important cause? It doesn't really get better than that.
The third annual Dance Against Cancer benefit, hosted by the American Cancer Society and produced by Erin Fogarty and New York City Ballet principal Daniel Ulbricht, will be held on May 6 in NYC. Like the last two galas, it'll feature performances by some of the dance world's best and brightest, many of whom have personal connections to the cause.
And I do mean best and brightest. The lineup is incredible: NYCB's Maria Kowroski, Wendy Whelan, Tiler Peck, Lauren Lovette, Robert Fairchild, Tyler Angle, Gonzalo Garcia and Daniel Ulbricht; American Ballet Theatre's Misty Copeland; Alvin Ailey American Dance Theater's Alicia Graf Mack and Matthew Rushing; Martha Graham Dance Company's Katherine Crockett and Lloyd Knight; and Lar Lubovitch Dance Company's Clifton Brown and Attila Csiki. There'll also be a special sneak peek at Christopher Wheeldon's Cinderella, performed by San Francisco Ballet's Maria Kochetkova and Joan Boada, and world premieres danced by Lil' Buck and ABT's Herman Cornejo.
Watch this beautiful, touching video describing Dance Against Cancer and its mission, with testimonials from many of the dancers who'll be performing at the gala. Then click here to find out more about the show and buy tickets. (Not in NYC? There's also an option to simply donate to the American Cancer Society.)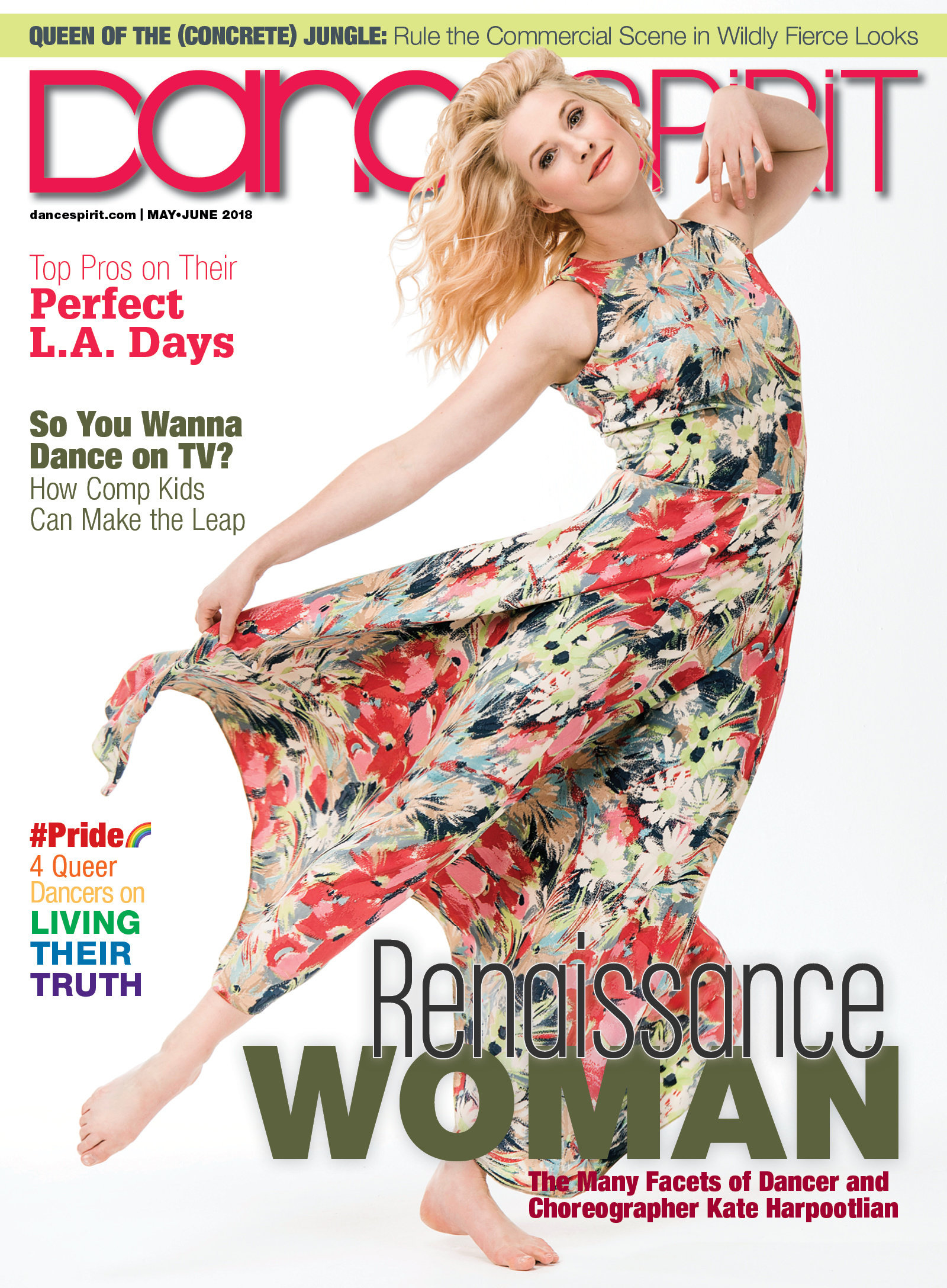 Get Dance Spirit in your inbox