Instagram Via @lucia_evangilista
Last night marked the 60th annual Grammy Award ceremony, and the 3-and-a-half-hour event was beyond inspiring. The evening's performances were brimming with passionate pleas and political pronouncements. And though the Grammys are typically all about the music, last night proved that great music and great dancing go hand-in-hand. Check out our favorite dance-y moments:
Keep reading...
Show less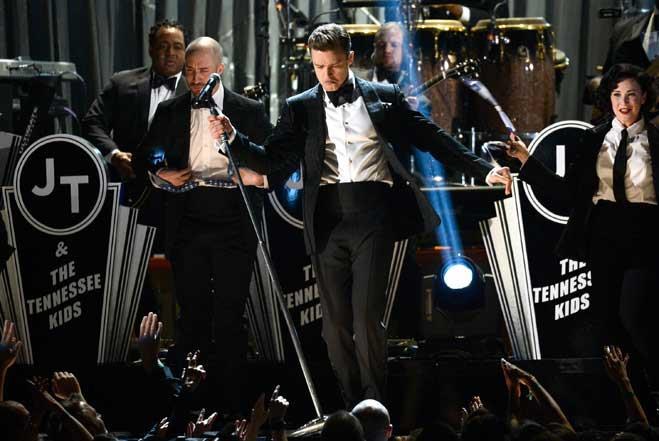 Like the rest of world, I was stoked to finally see Justin Timberlake perform his (super hyped-up) new song at last night's Grammy Awards.
But who did I end up watching the whole time? Dana Wilson!
She was one of only three backup dancers (and the only girl!) performing with JT. We first introduced you to Dana's awesomeness in her "Letter to My Teenage Self." (That's also when she told us she used to kiss a Justin Timberlake CD jacket every day!)
Congrats, Dana! Now watch her smooth moves speak for themselves:
Let's just get down to business, shall we? The best dance moment of last night's Grammy Awards came courtesy of—surprise!—Beyoncé.
BECAUSE BEYONCÉ IS A STRAIGHT-UP GODDESS.
Yes, you obvi already knew that. But last night a very pregnant B cemented her divine status when she donned a stunning gilded headdress for an insanely captivating performance, complete with fluid, entrancing choreo by Sidi Larbi Cherkaoui and lots of our favorite Bey backup dancers (Ashley Everett! Ebony Williams! Denee Baptiste!). It was the stuff of award-show legend.
Watch the magic yourself (or re-watch it for the thousandth time—we won't tell!):
Beyonce's full performance at the #GRAMMYs 2017. You're welcome. pic.twitter.com/VRGRt3esEQ

— Wolé II (@Kingwole) February 13, 2017
Ashley Everett (Beyoncés' longtime leading lady) has performed at her fair share of awards shows. She was most recently seen on the field with Queen Bey at this year's Super Bowl halftime show—where they slayed, per usual.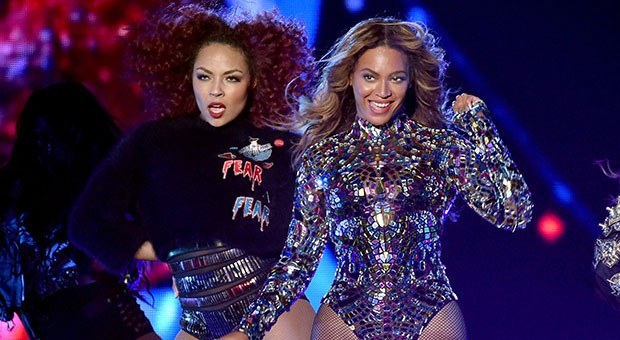 Ashley Everett dancing with Beyoncé at the MTV Video Music Awards in 2014. (photo by Getty Images via Health.com)
And although she wasn't up onstage at this year's Grammys, she told The Huffington Post what her experience has been like in years past. For anyone who's ever wondered what booking the high-profile gig is actually like, the article is a rare and awesomely insider look at the whole process, from the competitive casting to the thrilling final performance.
Everett reveals that most dancers aren't actually directly booked. Choreographers and artistic directors usually hold auditions—and the stakes are high. "The audition process can get crazy: Everyone is there fighting for the same jobs, and performing at the Grammys is definitely one of a dancer's top career goals," she says.
She also lets us in on all the behind-the-scenes work that goes in to making those short performances so epically #flawless. There are so many technical aspects that viewers often forget: Hair and makeup, wardrobe, staging, lighting, pyrotechnics, etc. "The magic of what everyone's hard work and imagination can create is awe-inspiring," Everett says. "I'm constantly amazed at how it all comes together in the end so effortlessly."
Check out the full story, and then watch Everett's latest performance in Beyoncé's "Formation" video for about the thousandth time (but who's counting?).
OK, there wasn't as much dance as we would have liked to see at this year's Grammy Awards. But the night still included a few awesome dance-y moments.
One word, guys: Hamilton! It's always great when Broadway gets some love and recognition outside of the musical theater scene, so when the folks from Hamilton appeared via satellite to perform the opening number from the show, we did our own little happy dance. And then sat transfixed. Minutes later, to pretty much no one's surprise, the show scored the Grammy for Best Musical Theater Album.
Then there was Kendrick Lamar's amazingly poetic performance of "Alright" and "The Blacker the Berry," featuring glow-in-the-dark costumes, a giant bonfire and virtuosic dancers. Choreographed by Fatima Robinson with Charmaine Jordan and Adrian Wiltshire, it was one of the night's most powerful—and beautiful—moments.
Target and Gwen Stefani made history with the first-ever live music video, in which Stefani channeled Marilyn Monroe as she gamely lip-synced along to her single "Make Me Like You" throughout various sets and costume changes. The dancing was fabulous and full of fun moments—choreo on salon chairs and Vespas, a chorus of cheerleaders decked out in Gwen masks, even a roller-rink scene complete with impressive moves on skates.
Lady Gaga's David Bowie tribute was, naturally, epic, and complete with jumpsuit-clad dancers (we see you, Marquis Cunningham!) who pulled out everything from perfect pirouettes to sassy struts and flawless tilts.
And last but not least was Pitbull's finale performance, which featured a surprise appearance from "Modern Family" star Sofia Vergara during his song "Taxi." We loved Rhapsody James' fierce, Latin-inspired choreography, and dancers Sophia Aguiar and Amandy Fernandez slayed as per usual.
Yes, the Grammys are all about the music. But they inevitably also feature a bunch of great dancers. And this year, those dancers seemed to play especially large roles—from Maddie Ziegler as Baby Sia to Katy Perry's shadow selves. Without further ado, here are the top five highlights from last night's show.
5. Lady Gaga danced cheek to cheek with Tony Bennett. OK, it wasn't the danciest moment of the night, but how amazing was Gaga's duet with one of music's all-time greats? Not only did both show off their legendary pipes, but they threw in a little waltz around the stage for good measure. The whole thing was pitch-perfect, literally and figuratively.
4. Pharrell showed us a different kind of "Happy." Whoa, we didn't think there was any way this song could go dark and moody, but somehow Pharrell managed to make a boppy unicorn-and-rainbow tune into an emotionally-charged anthem. It was intense. And the sweats-clad crew of dancers brought things to the next level.
3. Katy Perry went gospel. Much as we loooove us some dancing sharks, we were excited to see Katy Perry do a complete 180 from her over-the-top Super Bowl show. Her stripped-down performance of "By the Grace of God"—a tribute to survivors of domestic violence—was perfectly complemented by its sole decoration: a simple white scrim on which the shadows of two Katy-proxies danced.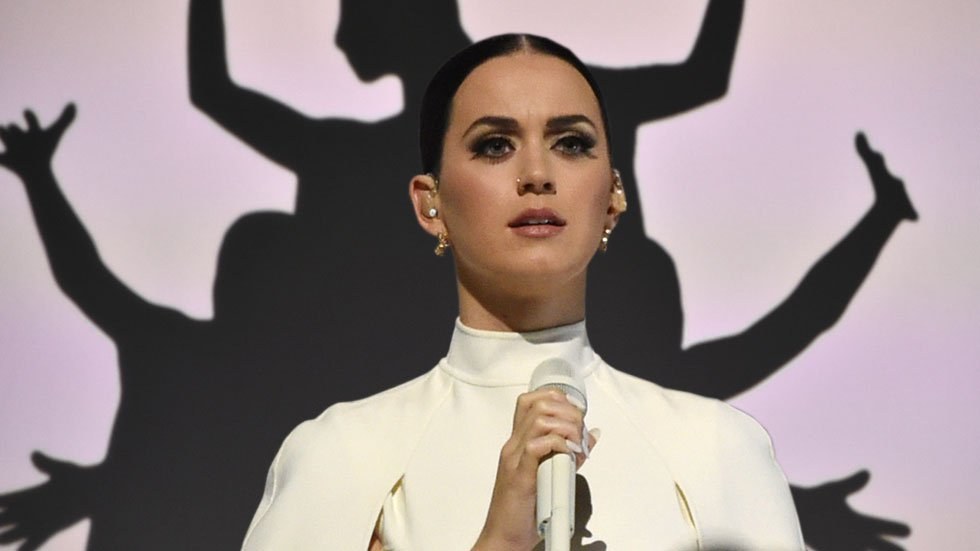 (Photo AP)
2. Madonna got her bullfighter on. Well, here's something we didn't see coming: Madonna decided to go all matador on us, performing "Living for Love" complete with a team of dancing, bedazzled man-bulls. The whole woman-on-a-giant-red-table-surrounded-by-shirtless-men thing is actually straight out of Belgian choreographer Maurice Béjart's playbook—take a look at his Boléro, choreographed way back in 1961 and still performed frequently by the Paris Opéra Ballet. Also, we totally spy Madge favorite Lil Buck among the bulls! (The Grammys performance isn't available online, but here's the official video for "Living for Love," complete with bull-dudes:)
1. SIA OMG SIA. Unsurprisingly, Sia declined to show her face during last night's performance of "Chandelier." Unsurprisingly, the amazing Maddie Ziegler was there to play Bizarro Sia, and unsurprisingly, she was fantastic. But that's not to say this act was devoid of surprises. Because grown-up dancing Sia? That was "Saturday Night Live" alum Kristen Wiig. And she was great! Turns out, Wiig actually studied ballet for several years. We loved the crazy-quirky rapport she developed onstage with Maddie. (Also, "Wiig in a wig" is our new favorite phrase.)
What did you all think? Did you love or loathe Madonna's bull-dudes? Are you currently watching the Sia performance on repeat? On a scale of 1 to COMPLETELY DEVASTATED, how sad are you that Beyoncé's performance was basically dance-free???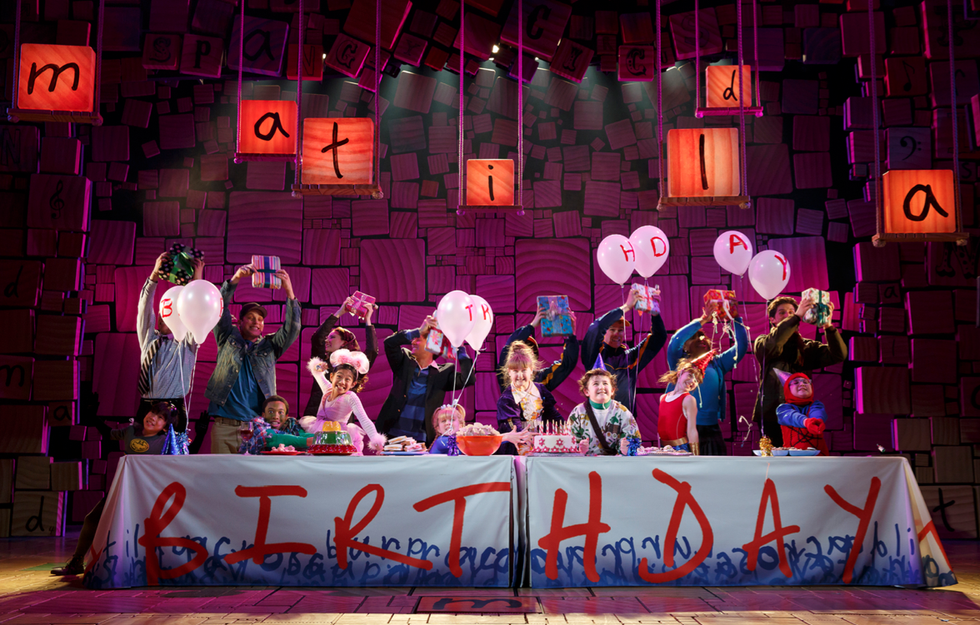 The opening scene from Matilda the Musical. Photo by Joan Marcus.
I was supposed to see Matilda the Musical when it first came out on Broadway—while it was still in previews, even.
But then I got sick, and it was the kind of sick that makes you unable to even sit in a little seat in an audience. And so I [briefly] lost my opportunity to see the show.
Meanwhile, the rest of the Dance Spirit editors saw the show without me (how rude!), and they all flipped out for it. Now, that's rare: We all have very different tastes and it's not entirely common that we all actually agree on what to obsess over. Yet here they all were, singing "When I Grow Up" and telling me all the reasons I just had to get better so I could see our shared favorite Ryan Steele (another thing we can all agree upon) fly in a swing over the audience.
It took me a while to get fully better, but as soon as I was back up and running, the first thing I did was get myself to Matilda.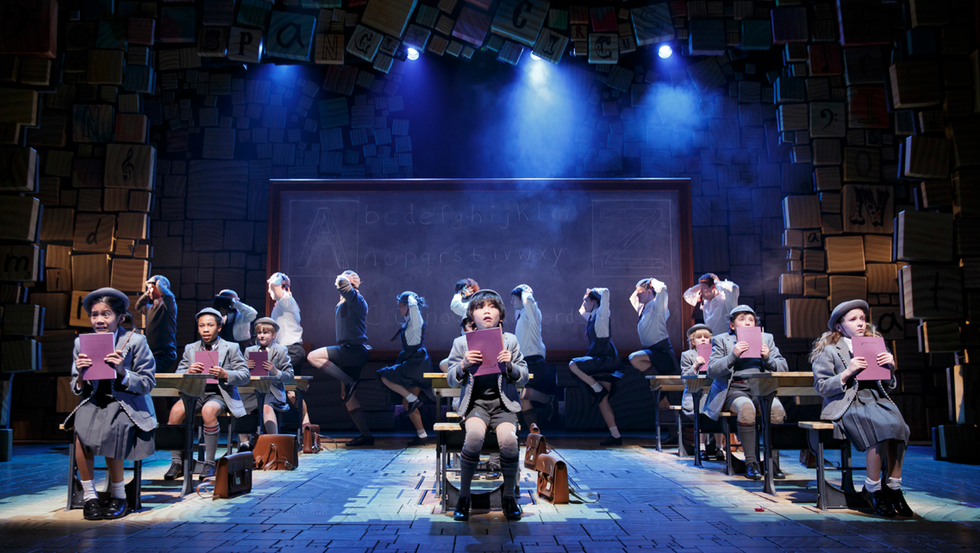 Photo by Joan Marcus.
And O...M...G...!
It's as good as—maybe better than?—everyone says. If you've seen it—or even seen glimpses of it at the Macy's Thanksgiving Day Parade or at the Tony Awards—then you understand. If you haven't seen it, please stop not seeing it. Go get tickets. It's so joyful and the kids in it are so incredible.
Speaking of the kids in the show: Matilda made news this week by announcing that the four Matildas we've grown to love and sing along with are leaving the show. We'll miss Sophia, Oona, Bailey and Milly dearly, but are pumped to meet these talented new leading ladies.
Please join us in welcoming the four girls who will share the role of Matilda: Paige Brady (10), Gabriella Pizzolo (10), Ripley Sobo (10) and Ava Ulloa (9). Paige, Gabriella and Ava are all making their Broadway debuts with this show!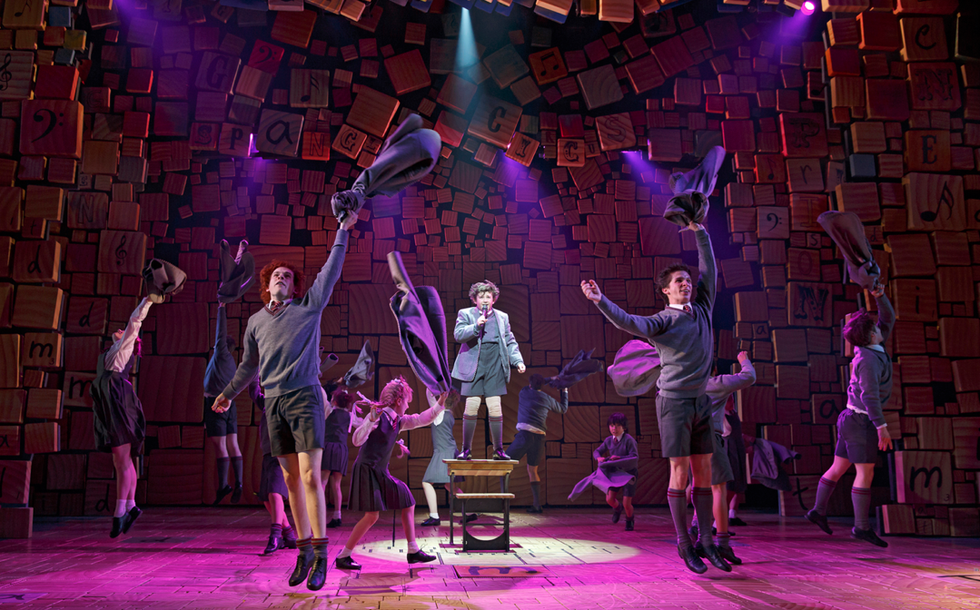 Photo by Joan Marcus.
In other Matilda headlines: Remember those catchy tunes I mentioned? They're good enough to have earned a Grammy nomination in the Best Original Score category. Congratulations, soundtrackers! (Don't tell the other nominees, but we hope you take hope the trophy.)
See the show. Learn the songs. Love the kids.
Trust me.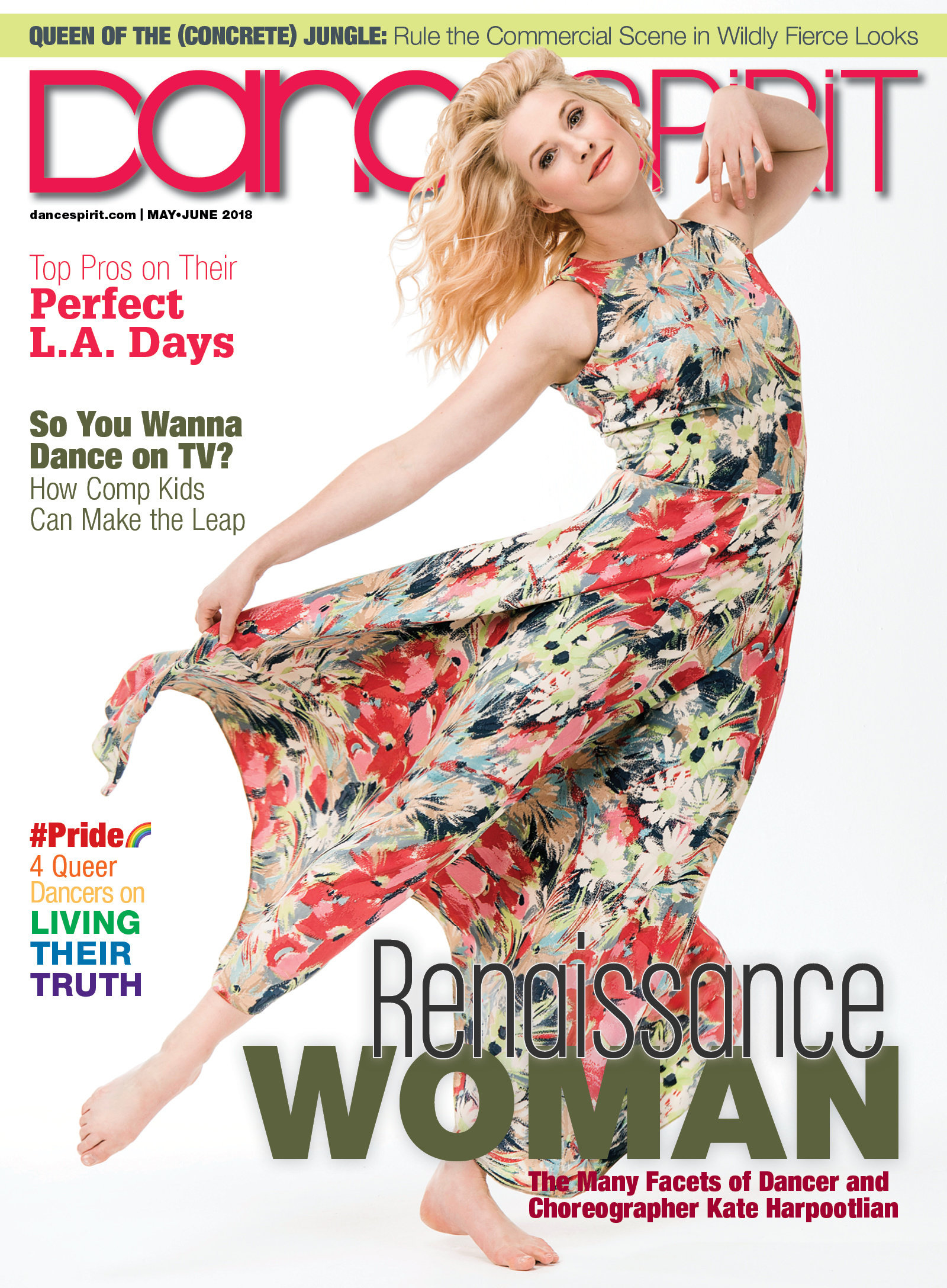 Get Dance Spirit in your inbox