Whether you're a musical theater buff or someone who lives for the Step Up franchise, you have to admit that dance movie scenes are often (all too) representative of real life. Here are five of our favorite scenes that, despite being silly and/or fantastical, somehow manage to reflect how we feel.
1. Did you just get cast in your dream role? Ace a test? Is "You Can't Stop the Beat," from Hairspray, running through your mind right now? It's an amazing anthem to sing to yourself when you feel unstoppable.
2. The warehouse dance scene in the original Footloose is legendary. This is how we deal with casting disappointments when nobody's watching.
3. "Good Morning," from Singin' in the Rain is so cheerful that it's easy to forget the song is sung by exhausted people who have just pulled an all-nighter. But anyone who says they don't do a victory dance when they come up with a great idea is lying.
4. Does the audition scene in Flashdance perfectly capture all of our audition anxiety? YES. But like any successful dancer, Alex shows exactly why she's unique—and it wins her a spot at a prestigious art school. Also, her high-cut leo and legwarmers are everything.
5. "We Go Together" from Grease perfectly encapsulates our feelings at the end of the school year or a summer intensive, or after a show closes: We're both relieved and sad that everything is over, but we know we've had an amazing bonding experience with our friends and colleagues.
Want more Dance Spirit?
Feb. 01, 2016 10:24AM EST
If you were obsessed with "Peter Pan Live!" and "The Sound of Music Live!," you're undoubtedly living for "Grease: Live." The new production of the musical Grease, which aired this month on Fox, has a stellar cast (see below)—and is jam-packed with energetic dance routines choreographed by Zach Woodlee. Dance Spirit caught up with Woodlee to talk about the premiere.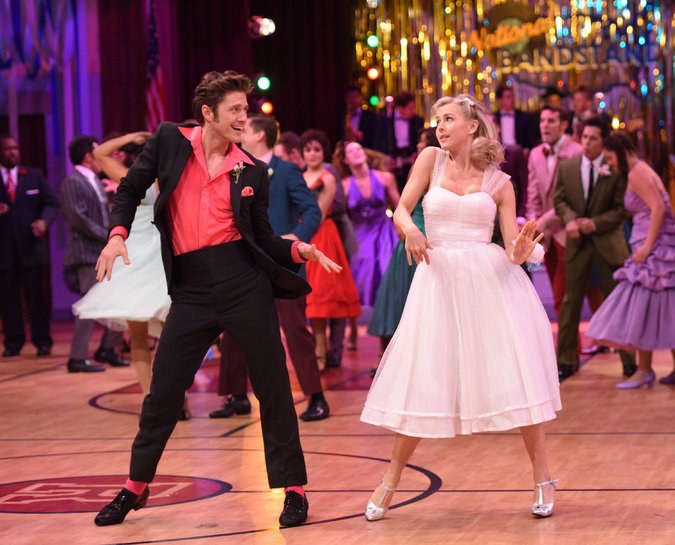 Aaron Tveit and Julianne Hough looking suave in a scene from the production (Photo Michael Becker/FOX)
Dance Spirit: What's most challenging about choreographing a live production?
Zach Woodlee: Stamina. Our actors aren't singing to pre-recorded tracks, and their voices aren't "sweetened." I have to get them to give energetic performances throughout the show.
DS: Talk to us about your choreographic process. Did you start from scratch, or did you revisit the iconic dance moves from Grease?
ZW: There are pros and cons to revisiting a period piece. I like to have movement reminiscent of the time. But giving it a fresh look by exploring today's dance styles helps enhance the show.
DS: What's the rehearsal process like?
ZW: Long and caffeine-fueled! Rehearsals are the most fun part of the process. Watching all the pieces come together and feeling the creative energy in the room is
so rewarding.
DS: Which Grease character can you most relate to and why?
ZW: I think I'm the Blanche of it all. I can never seem to remember where I put things, and I'm horrible with a xylophone.
DS: What's been most exciting about the experience?
ZW: I loved working with the creative team. Director Tommy Kail and executive producer Marc Platt are people I have huge respect for, and I've enjoyed going through this process with them.
DS: What's the weirdest Grease fact you've learned?
ZW: In Mexico, the film was titled Vaselina!
DS: What's next for you?
ZW: I hope this will help give me a platform to start dipping into Broadway, which has always been very appealing to me.
The Tony Awards (airing this Sunday night!) recognize a lot of Broadway talent: actors, directors, sound designers, lighting designers, writers, composers, and our favorites, choreographers. But we all know that the true muscle behind every amazing musical is the dancers. And they rarely get Tony nominations. (Unless they happen to be the fabulous Karine Plantadit, who earned a best featured actress nomination in 2010 for her dance-heavy role in Come Fly Away.)
Enter the Fred & Adele Astaire Awards. Each June, the Astaire Awards recognize Broadway's best of the best—in jazz, tap, or character shoes. The 2014 ceremony was held last night in NYC, and the star-studded event didn't disappoint. Here are the best moments from the oh-so-dancey evening: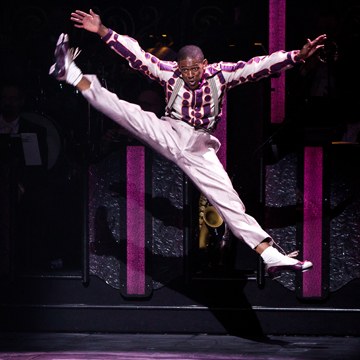 Jared Grimes in After Midnight (photo by Matthew Murphy)
1. Jared Grimes' performance. Grimes currently stars in After Midnight. He opened the show with a display of his signature lightning-fast tapping and hip-hop swag fusion that later earned him the Astaire Award for best male dancer. (After Midnight was the big winner of the entire evening: Plantadit and Dormeshia Sumbry-Edwards tied for best female dancer, and lanky Englishman Warren Carlyle won the award for best choreography. Seriously, go see this show!)
2. Angel Inniss' stellar layouts in her jazzy solo "Mr. Paganini." Man, can this senior dancer from Spotlight Studio of Dance in Maryland work a stage! Angel took home the New York City Dance Alliance Foundation's Adele Astaire College Scholarship. Congrats, Angel!
3. The presentation of the Outstanding Contribution to Dance Education Award to Luigi, the father of jazz dance (and the father of "5,6,7,8"!), and presentation of the Douglas Watt Lifetime Achievement Award to Patricia Birch. You know Patricia Birch for this choreography: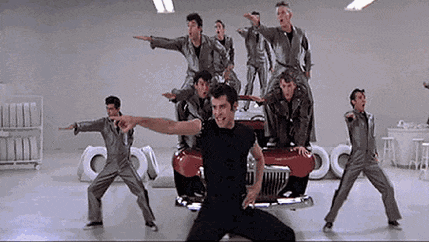 Greased Lightning! John Travolta and company in Grease
And this choreography:
Steve Martin and Gilda Radner cut a rug in "Dancing in the Dark" on "Saturday Night Live"
Of course, these are just two small snippets of this choreographer's CV, and Patricia Birch hasn't stopped moving (to quote Luigi) or choreographing. Her work can currently be seen on HBO's "Boardwalk Empire." Which brings us to top moment 4:
4. Legendary actor (and star of "Boardwalk Empire") Steve Buscemi making a surprise appearance to pay tribute to Patricia Birch for her work on the show. Best of all? We got to see a stage rendition of one of the acts from "Boardwalk." Take a look at the number in this clip from the show, and see if you can find our gal Chloe Arnold. Spoiler alert: Jared Grimes also performs!
5. Nancy Chippendale's Dance Studio tappers big finale. These teen dancers—there were more than 45 onstage!—from North Andover, MA, sure know how to stay in formation, while flapping and tapping in perfect unison. Their number "Glam" was the perfect finish to a truly glamorous event.
Let's hope Sunday's Tony Awards (8 pm on CBS) includes at least half this much dancing!
Apr. 01, 2014 01:30PM EST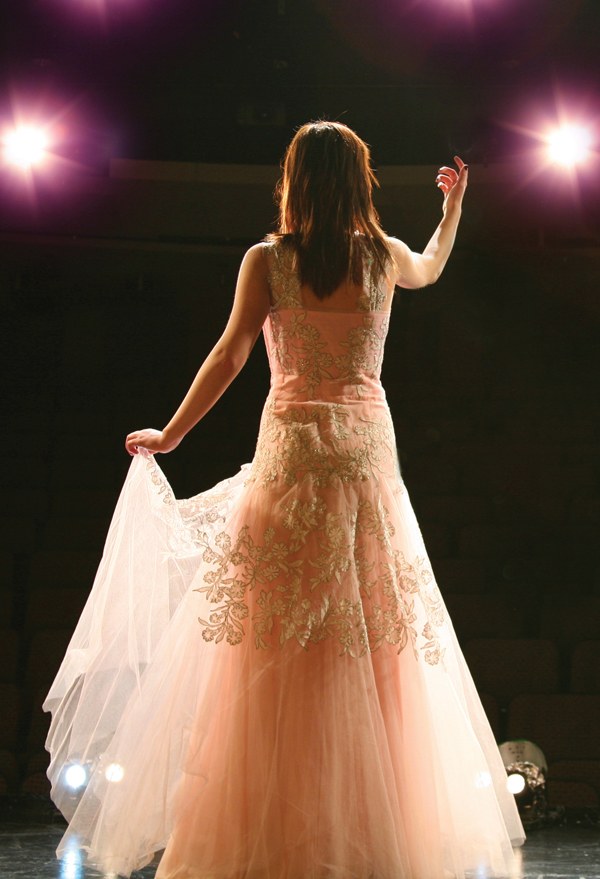 (Photo by Tracy Whiteside/thinkstock.com)
1. Your teacher asks you to freestyle at the end of class. What's your go-to showstopper?
A. A huge shimmy followed by a big body-roll
B. Time steps, pullbacks and wings until your taps nearly fall off
C. The quadruple pirouette your teacher didn't even know you'd mastered
D. Sky-high extensions with perfect turnout and pointed feet
2. At lunch, you're most likely to be surrounded by…
A. …all the boys.
B. …the girls you've been best friends with since kindergarten.
C. …no one. You kind of do your own thing.
D. …dance friends one day, jocks another. You bounce from group to group.
3. Your school's big homecoming dance is this weekend. What are you wearing?
A. Something bright, flirty and spotlight-worthy
B. Whatever's clean—everything goes great with a smile.
C. A black dress. I stick with what works.
D. Something that coordinates with my friends' outfits
4. What's your karaoke song?
A. "Roar," by Katy Perry
B. "Royals," by Lorde
C. "Born This Way," by Lady Gaga
D. "Love Story," by Taylor Swift
5. You're competing this weekend. Which routine are you most looking forward to?
A. My solo. When I'm onstage alone, I don't have to worry about showing up my teammates.
B. The small group jazz routine my friends and I have been working on all season. It's not too complicated, but it's tons of fun.
C. I was gunning for a solo, but it went to another girl at my studio, so I'll be in the audience watching and learning.
D. My duo. My partner and I have tons of chemistry, and we can't wait to show it off.
6. Your birthday's coming up. Any fun plans?
A. I'm throwing a big party—the whole grade is invited!
B. I'm secretly hoping for a trip to NYC with my parents. But if that doesn't happen, maybe a movie with my friends.
C. A quiet night in. I doubt my classmates even know it's my birthday.
D. I'm planning to show off my new look—I'm getting a birthday makeover!
7. If you were a superhero, what would your power be?
A. Mind reading. I'd love to hear all the wonderful things people are thinking about me!
B. The ability to talk to animals. I know they have a lot to say.
C. Flying. Sometimes you just have to get away.
D. Time travel. I wouldn't mind reliving last summer—it was amazing!
8. What's your best subject in school?
A. public speaking
B. home economics
C. science
D. English
9. There's a rumor going around school—about you! How do you handle it?
A. I laugh it off and confront the big talkers. People are just jealous. Plus, all attention is good attention, right?
B. I ignore it. It'll all blow over by tomorrow.
C. I'm embarrassed at first, but then I move on. I don't need validation from others.
D. I cry and go straight to my friends for support.
10. You're in a crowded convention class with your favorite teacher. Where do you stand?
A. Front and center. I want to see her, and I definitely want to make sure she can see me.
B. I lead my studio friends toward the front of the room, but off to the side where there's room for us to stay together.
C. It doesn't matter, as long as I have enough space to dance full-out every time.
D. My friends have usually staked out a spot by the time I get there, so I join them.
Scroll down for your results...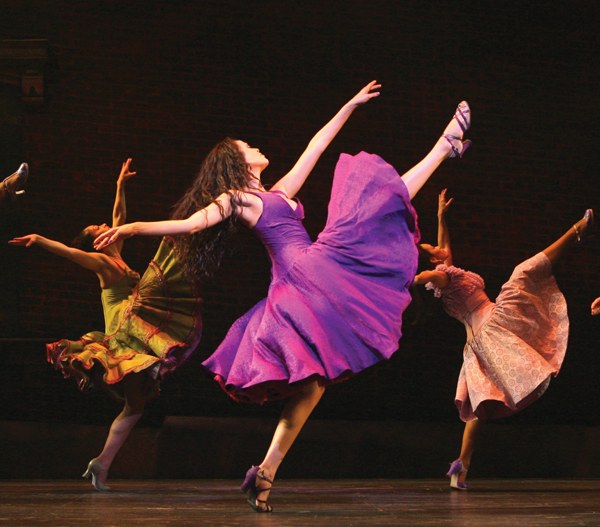 (In purple) Karen Olivo as Anita with the Shark girls in West Side Story (Photo by Joan Marcus)
If you scored mostly A's, you're Anita from West Side Story.
You love being the center of attention, and you're not afraid to show off for a crowd. The more sparkles on your costume, the better!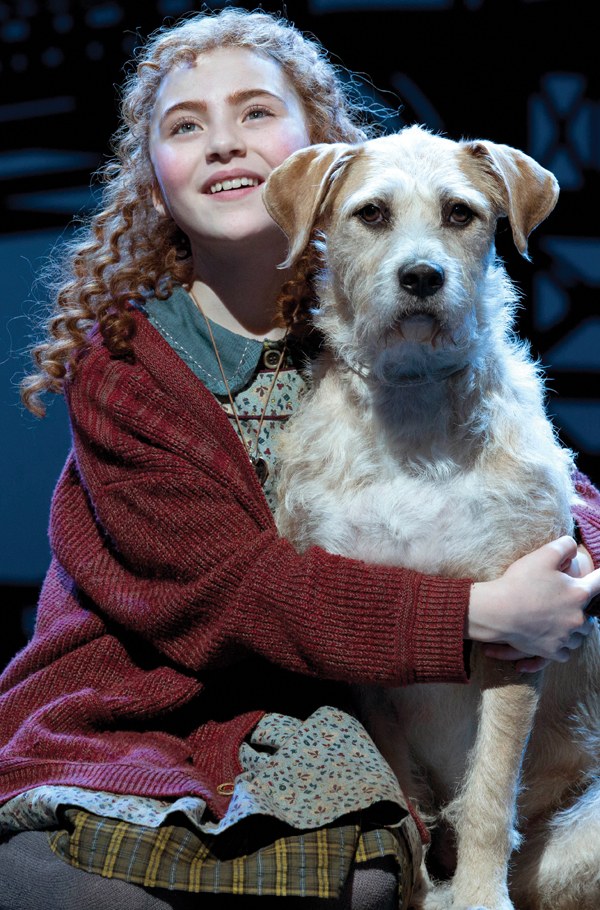 Lila Crawford as Annie with Sunny (photo by Joan Marcus)
If you scored mostly B's, you're Annie from Annie.
You're a loyal friend, and you're always thinking about what's best for your entire team. You're endlessly optimistic—if you don't nail that tough combination today, you'll get it tomorrow.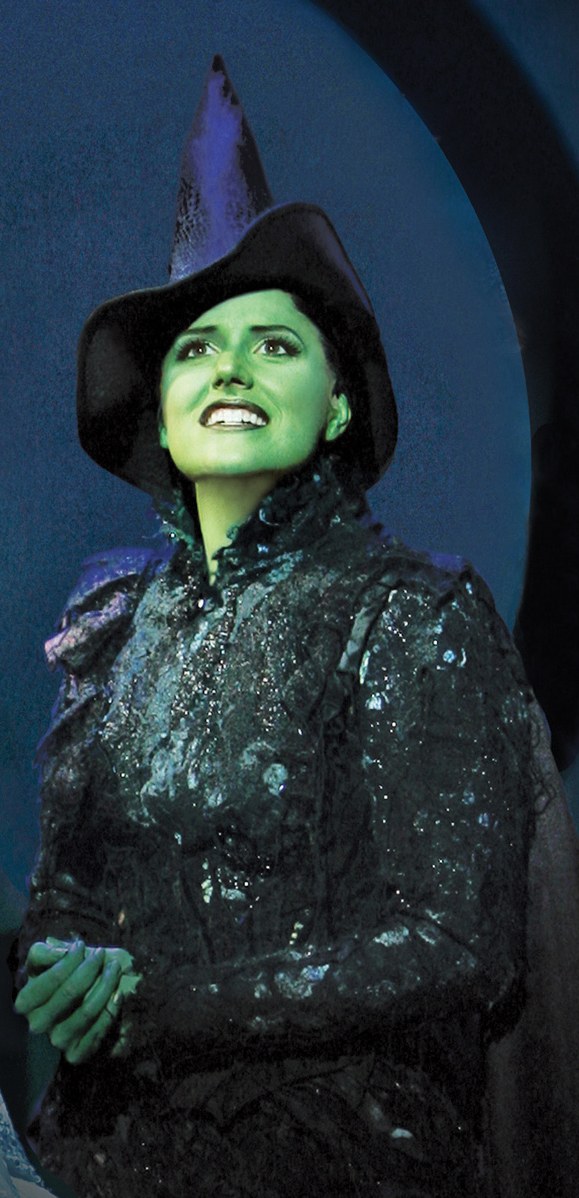 Nicole Parker as Elphaba in Wicked (photo by Joan Marcus)
If you scored mostly C's, you're Elphaba from Wicked.
You're strong-willed, independent and willing to work hard for what you want—even if that means flying solo sometimes. Your determination will pay off in the end.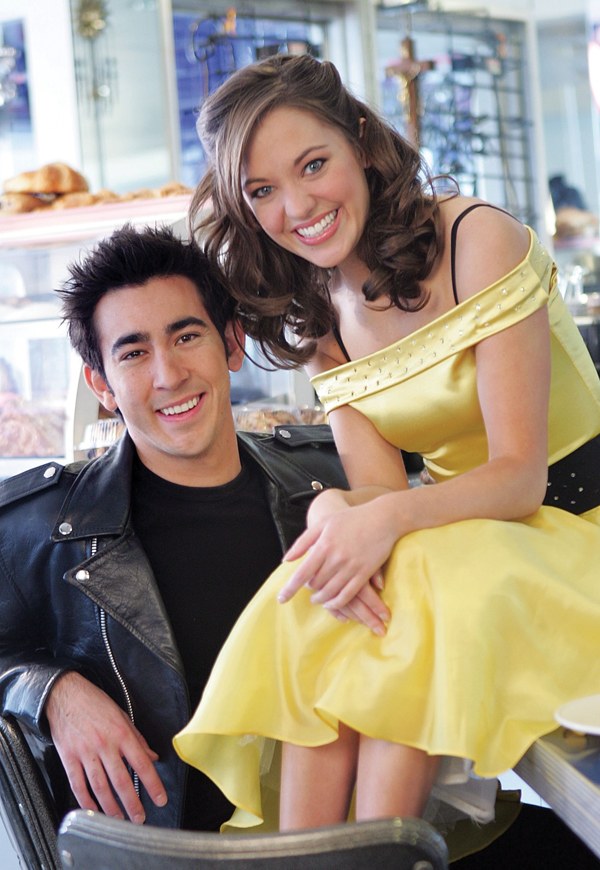 Max Crumm and Laura Osnes as Danny and Sandy in Grease (photo by Scott Gries)
If you scored mostly D's, you're Sandy from Grease.
You're perky, preppy and a hopeless romantic. You're a perfectionist in the studio, and you have big dreams for the future.
Jun. 14, 2012 11:53AM EST
Today the BBC is airing an interview with choreographer extraordinaire Wayne McGregor, who talks about how John Travolta's smooth moves first got him interested in dance. "I grew up in the '70s, John Travolta time—Grease, Saturday Night Fever, those were the movies in the cinema, and those were the kinds of dances I wanted to do," he says.
And you know what? Weird as Travolta initially sounds as an idol for the guy who's now resident choreographer at the Royal Ballet, I totally see it. McGregor's dances today have the same noodly fluidity that Travolta shows off on Saturday Night Fever's technicolor disco floor. Check it out—here's Travolta circa 1977:
...and here's McGregor's Chroma, performed by the Royal Ballet in 2009:
Am I nuts? Or do you see the similarities too?
Anyway, McGregor's interview got me thinking about what first inspired me to dance. Beyond a general love of tutus and all things pink—which, let's be honest, was definitely a part of ballet's allure for 3-year-old me—it was Gelsey Kirkland's performance in Mikhail Baryshnikov's Nutcracker that really got me hooked. PBS used to broadcast the production every Christmas, and I watched my parent's taped-from-TV VHS of it over and over. Kirkland's Clara is so impossibly light and delicate, the epitome of feminine elegance. (And that sparkly dress she wears in the second act—heavennn!) I fell pretty hard for her, and for ballet.
I never even came close to her ideal in my own dancing, but it also never left the back of my mind. First dance loves—just like first real-life loves, they make pretty strong impressions on us.
Who first inspired you to dance?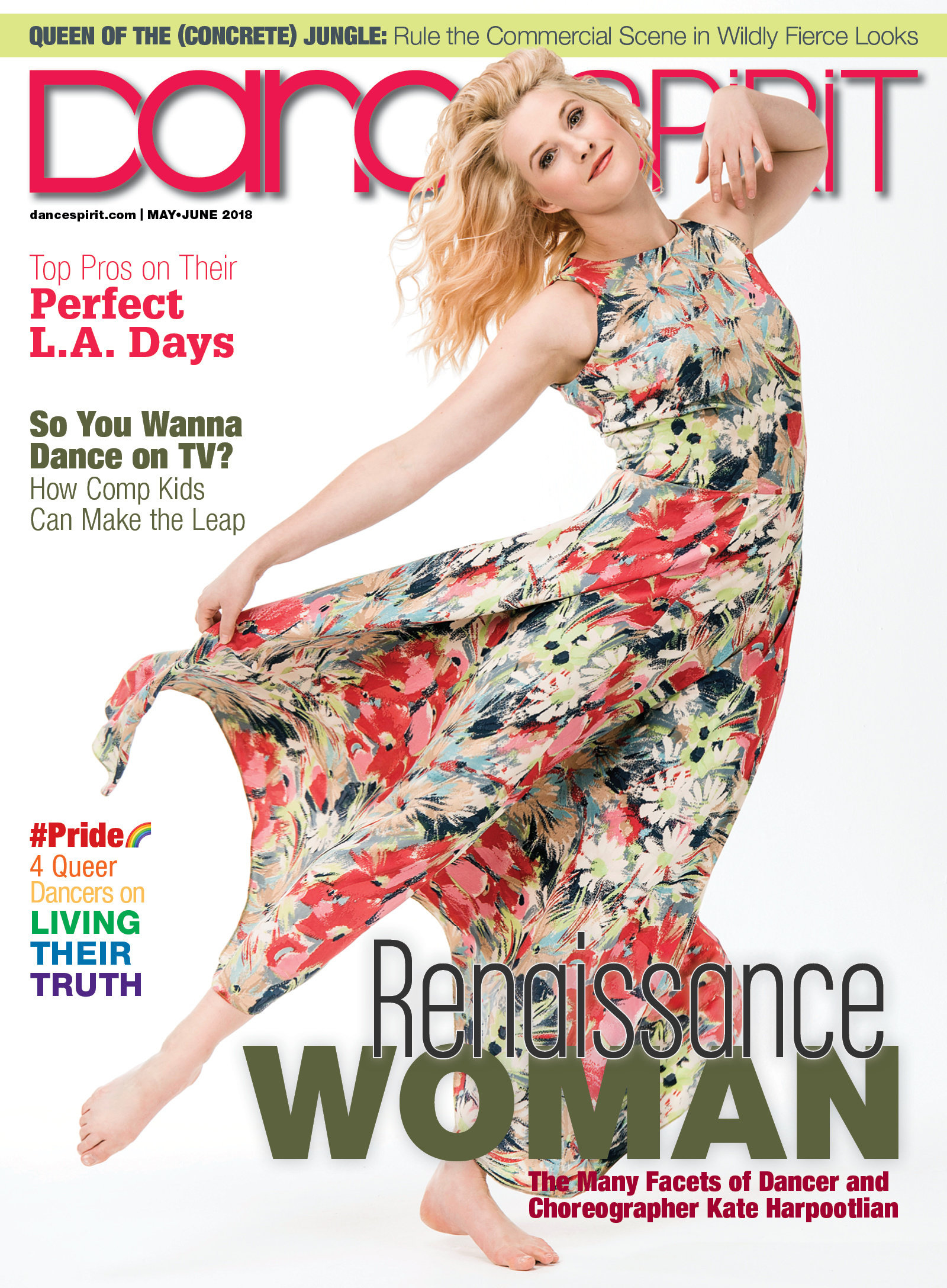 Get Dance Spirit in your inbox