Royster in rehearsal for Shuffle Along (Devin Alberda, courtesy DKC/O&M)
Talented tapper Karissa Royster made her Broadway debut this past spring in Shuffle Along, shining in Savion Glover's stylized, 1920s-inspired choreography. Royster trained at Dance Plus in San Antonio, TX, studying ballet, jazz, modern and rhythm tap, before joining RPM Youth Tap Ensemble under the direction of Barbara Phillips. Since then, she's performed at dance festivals around the world and has won awards, including the Buster Cooper Tap Scholarship. She's no slouch on the academic front, either: A Jackie Robinson Foundation Scholar, Royster just graduated from New York University with a degree in political science. Catch her in Shuffle Along's run at the Music Box Theatre, and read on for The Dirt! —Courtney Bowers
Keep reading...
Show less
At this point, you've all heard of TED Talks. But have you heard of "Tap Talks"?
Hoofers, get excited.
Tonight, the American Tap Dance Foundation begins a six-part monthly series—"Tap Talks"—as part of its mission to educate the community about this classic American dance style. The talks will bring together everyone from tap dancers and choreographers to dance historians and writers. Oh, and there will be movies too, guys. (Three words: Gregory Hines footage.)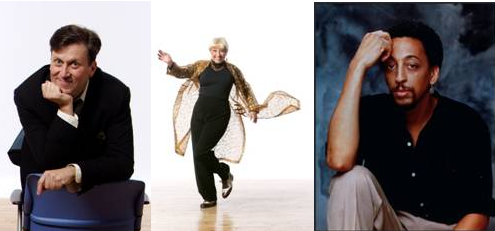 (Left to right) ATDF Artistic/Executive Director Tony Waag (photo by Lois Greenfield), tap dancer and mentor Brenda Bufalino (photo by Lois Greenfield) and Gregory Hines (photo by Greg Gorman)
The series begins tonight at 7:30pm at American Tap Dance Center in NYC, and it continues on a once-per-month schedule until June. Here's the lineup:
January 24, 2014: Explore Choreography!
February 14, 2014: Happy Birthday Gregory!
March 28, 2014: Tap Forward!
April 25, 2014: Tap and Vaudeville!
May 23, 2014: Let's Celebrate National Tap Dance Day! (May 25)
June 27, 2014: Tap City Re-Visited!
For tickets, call (646) 230-9564. (Click here for more info.)
And with that, we'll leave you with this epic Gregory Hines tap solo from the classic film White Nights. Happy Friday!
Tap
Apr. 11, 2013 09:30AM EST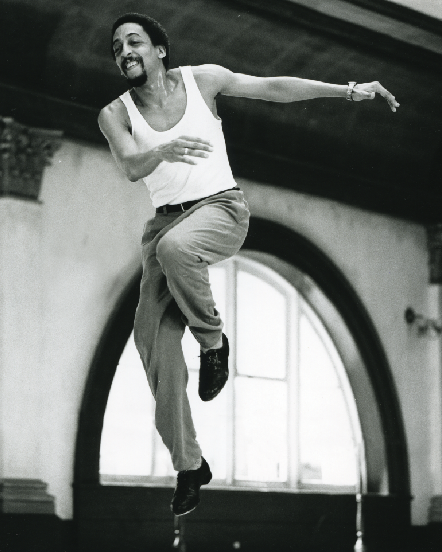 Gregory Hines in White Nights (photos via Dance Magazine Archives)
L.A.-based tap dancer Melinda Sullivan has hoofed her way through tons of tap jams. But she recalls one particular jam session she attended as a teenager especially fondly, because of a surprise guest: tap legend Gregory Hines. "He just showed up at the old Debbie Allen studio and danced with us," she says. "He was so famous, yet really down-to-earth, jamming alongside us, having conversations with his feet. During his last solo, he danced right out the door. It was a magical exit."
Hines' humility and charisma were only part of what made him such a legendary tapper, and the perfect role model for tappers today. This summer marks 10 years since Hines' untimely death (he died of liver cancer at age 57), but many dancers still hope to emulate his success as a tapper, mentor and true triple threat. Incorporating Hines' style into your own dancing is the perfect way to take your tapping to the next level. Read on for suggestions from the pros.
What Hines did: Hines pushed the athleticism of tap to a new level. His dancing was unpolished, grounded and free-flowing. "He flew through the space," says Anita Feldman, assistant professor at Hofstra University's Department of Drama and Dance. "He was really physical."
Make it your own: Emulate Hines' expressive movement style by putting as much energy into your upper body as your feet. And try to eat up as much space as possible.
What Hines did: Hines was always searching for new ways to connect with audiences, like embracing popular music. "In the movie Tap, Hines dances to rock music, not the typical tap music of the 1930s," Feldman says. "Other times, he made statements by not using music at all."
Make it your own: Next time you're perfecting your tap solo, embody Hines' artistically adventuresome spirit. Play something unexpected or go a cappella.
What Hines did: Hines' tap prowess launched his career as a successful actor on film, television and Broadway. "Gregory Hines is why I crossed over into musical theater and TV," says Sullivan, who's toured nationally with Cats and competed on "So You Think You Can Dance" Season 7. "I try to be an entertainer like he was."
Make it your own: Try adding an acting class to your roster. "It takes more than being amazing with your feet to have the kind of stage presence Gregory Hines had," says NYC tapper Lisa La Touche, who was inspired by Hines to study acting. "Being theatrical makes you more marketable."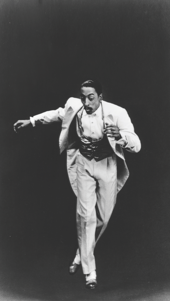 Hines performing at The Grand Prospect Hall in Brooklyn
What Hines did: Hines used other styles to amp up his tapping. It wasn't unusual to see him throw an impressive jump or pirouette into the mix. In a classic scene from White Nights, Hines even dances alongside ballet virtuoso Mikhail Baryshnikov using a blend of ballet, tap and jazz. "He epitomized the artistic extension of tap," Feldman says.
Make it your own: When planning a tap routine, try thinking of your favorite moves from other styles. Adding a cabriole or even a layout can make your choreography more exciting.
What Hines did: Hines coined the term "improvography" to prove that tap-dance improvisation deserves the same respect as choreography. "He wasn't happy that tap dancers weren't always given credit for their work, especially if it was improvised," Feldman says.
Make it your own: Sometimes, your best work can come when you're just going with the flow, making bold, unplanned choices. The more time you spend improvising, the easier it will become.
What Hines did: Hines was a true role model, helping tap flourish by sowing seeds of encouragement. "He was a mentor to everyone, not just the best tappers," La Touche says. "During a master class he once said, 'All you need is a pair of tap shoes to be part of this community.' "
Make it your own: Share your love for tap with others. Ask to be a teacher's assistant or to help out younger dancers at your studio. "He made me feel like I was a gift to tap dance," La Touche says. "Now we've got to make each other feel that way."
Hines' Place in History
During the 1980s and early '90s, Gregory Hines' starring roles in major motion pictures, including The Cotton Club, White Nights and Tap, as well as Broadway's Sophisticated Ladies and Jelly's Last Jam, continued the revitalization of tap as an art form. Before the '70s, tap hadn't been in the spotlight since the big band era of the '30s and '40s. "After a gap in tap dance's history, Hines helped bring it back into popular culture," says tapper Melinda Sullivan. "He made it fashionable."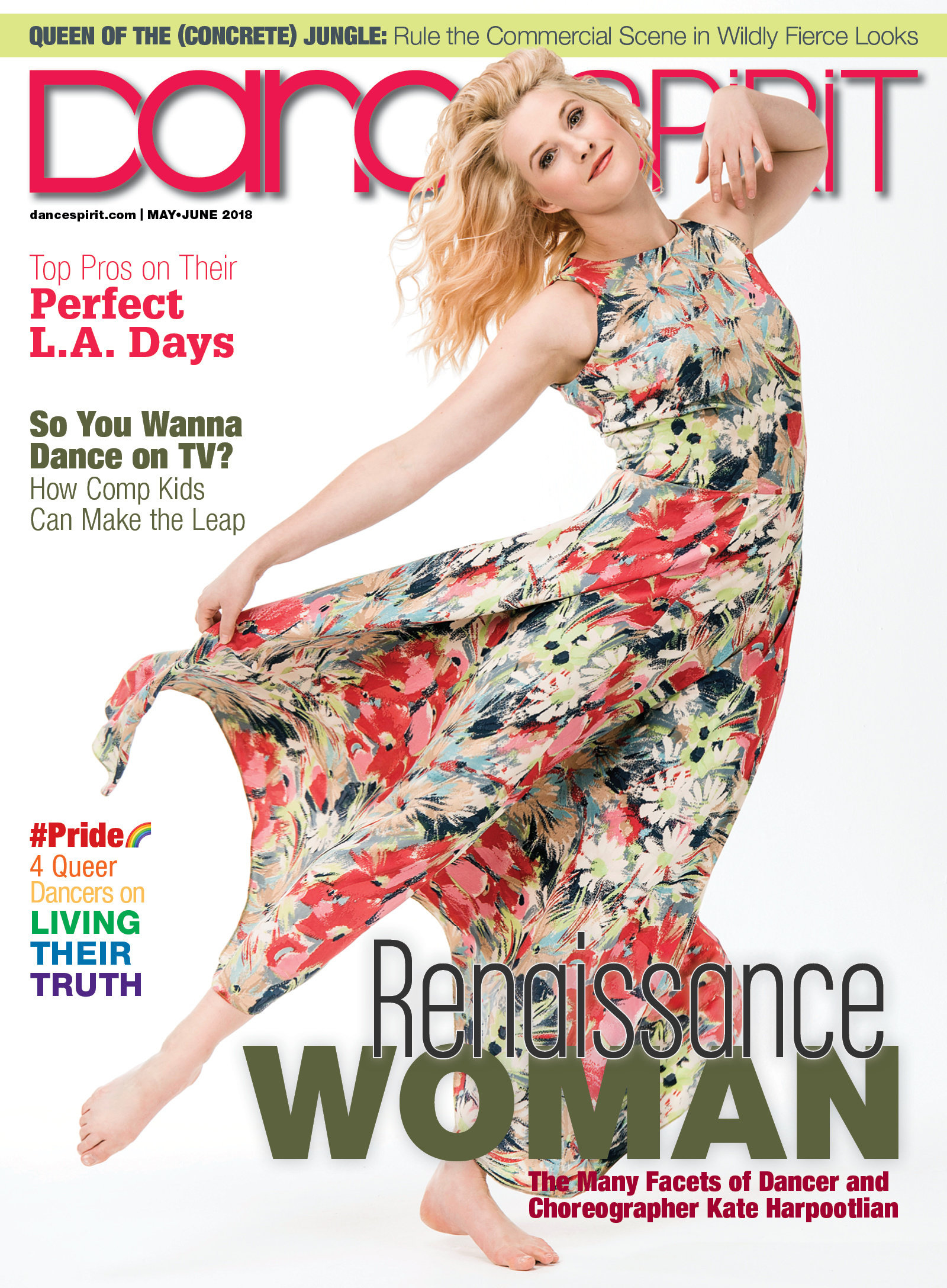 Get Dance Spirit in your inbox