It's the Olympics, and we're all about spectacle. Actually we were always about spectacle. And there's nothing more spectacular than over 1,000 robots dancing in perfect unison. 1,007 robots, to be exact. (Well, Misty Copeland's Under Armour video with millions of Mistys is pretty amazing, too.)
But about those robots. Scientists in Shandong, China recently broke the Guinness World Record for the largest robot dance party. The previous record was 540 "robots dancing simultaneously," so this is a huge jeté forward. Apparently a few of the robots were disqualified for falling over or stopping before the designated minute was up (#MeAtNationals).
Tbh, we're kind of intrigued by how these robots move their arms. We're no experts, but it looks like science might be closing in on a future where androids and Madd Chadd are indistinguishable.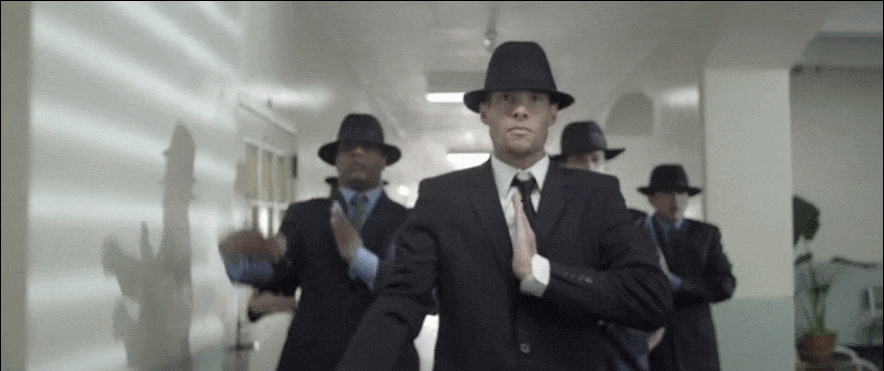 Ain't no party like a Beyoncé party, 'cause a Beyoncé party don't stop...in this case, literally, for 24 hours.
What am I talking about? (Besides my daily life, which basically is a never-ending Beyoncé party lbh?) I'm talking about MTV's attempt to set the Guinness World Record for Longest Dance Relay Marathon, which is happening right now as part of the channel's Break the Record week. MTV's goal is to keep people dancing in Times Square, NYC, for 24 solid hours. Obviously, Beyoncé is the best dancing music ever, so they're only playing Beyoncé songs. Hence, #Beyoncethon.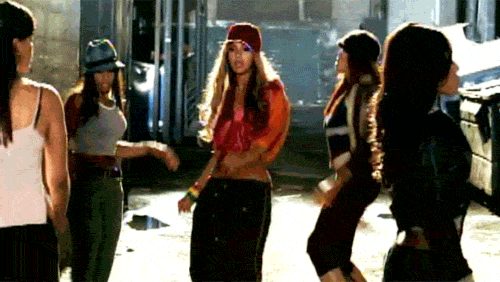 The event, hosted by Todrick Hall, started last night at 11 pm and will continue through 11 pm tonight.
"But Margaret," you're saying, "I live in Pittsburgh/Des Moines/Sacramento and can't get to Times Square today, wahhhhhh!"
DO NOT PANIC. BEYONCÉ LIVES IN ALL OF US, NO MATTER WHERE WE ARE.
And what I mean by that is, there are a few different ways for non-New Yorkers to get involved. If you just want to keep an eye on the proceedings and possibly join in from your living room every time "Partition" comes on (yaaaas), check out the #Beyoncethon livestream right here. (It's also a live picture-in-picture on MTV all day today.)
Those of you feeling slightly more ambitious can share videos of your best Bey moves on Twitter, Instagram and Vine using the #Beyoncethon hashtag. If the spirit of the Queen is truly in you, your video might be featured on air.
GO FORTH AND BEYONCÉ, MY PEOPLE.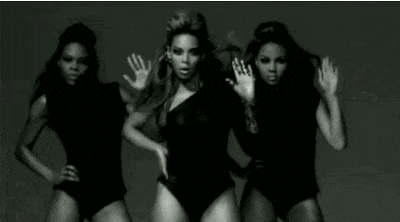 (GIFs via MTV.com)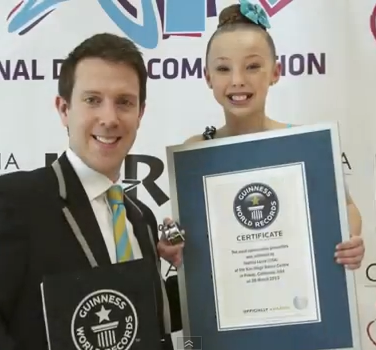 Sophia Lucia and a Guinness World Record judge after she'd set the new pirouette record.
When we last caught up with rising star Sophia Lucia, she mentioned she was going to attempt to break the Guinness World Record for pirouettes. And she did just that this past weekend! In an event sponsored by Kids Artistic Revue and California Kisses and held at her home studio, San Diego Dance Center, Sophia set out to break the previous record (36 pirouettes held by Alicia Clifton at Applause Studio in Oklahoma).
With an official Guinness World Record judge on site, Sophia gave it three tries. She managed 47 pirouettes on the first attempt, 48 on the second and a whopping 55 pirouettes on the third. Yes, she turns in tap shoes, but still—55 pirouettes! Congrats, Sophia!
Watch her set the record here: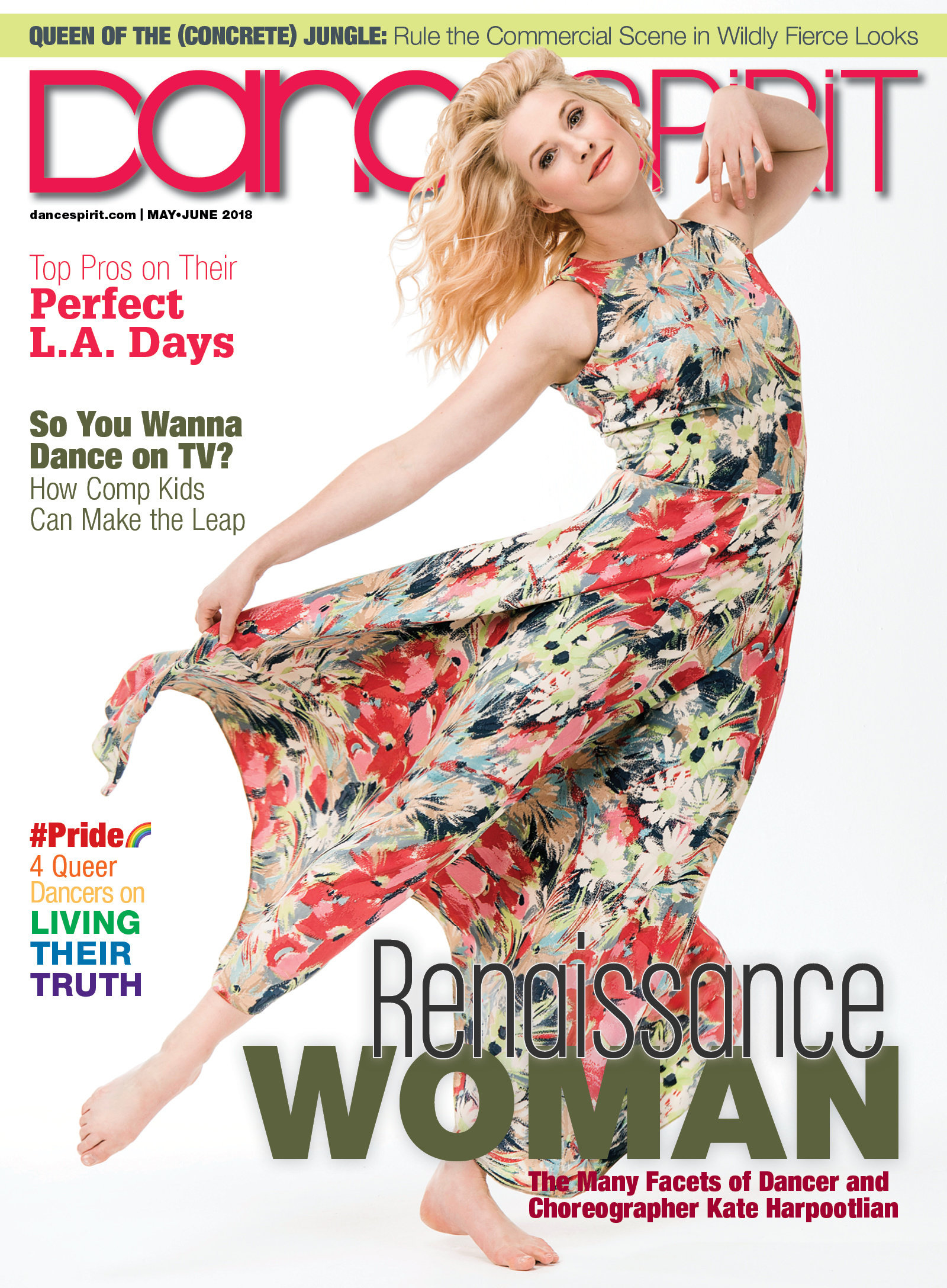 Get Dance Spirit in your inbox