Mar. 23, 2017 05:18AM EST
Congratulations to Gabby Douglas! Watching the amazing "flying squirrel" win Olympic gold in the women's all-around gymnastics competition yesterday was an incredible thrill—especially since Gabby, with her megawatt smile, is such an easy person to root for. (Congrats are also in order for teammate Aly Raisman, whose solid performance brought her this close to the bronze.)
But I'd like to pay tribute, for just a moment, to yesterday's silver medalist: Russian phenom Viktoria Komova. Why? Because in ballet terms—and let's be honest, I evaluate everything in ballet terms—she's gorgeous. Her hyper-extended legs, archy feet, and crazy flexibility make everything she does, from the uneven bars to the vault, look beautifully polished. There's also an inherent grace to the way she carries her upper body.
Though Viktoria's obviously had, like most gymnasts, lots of ballet training, looking like a ballerina wasn't exactly her first priority yesterday. (When you have to do a backflip on a 4-inch beam, sometimes grace goes by the wayside.) But her raw physical gifts are just so extraordinary that I want to slap pointe shoes on her and teach her Swan Lake.
For your bunhead pleasure, here are a bunch of photos of Komova at her most balletic. Enjoy!
[portfolio_slideshow nowrap=0 thumbs=true timeout=4000 showtitles=true showcaps=true showdesc=true]
Tonight, U.S. Olympic gymnasts Aly Raisman and Simone Biles—two of the buzziest names surrounding this year's Rio Olympic Games—will represent Team USA in the all-around finals.
And don't get us wrong, we are all about these two superstars. Biles, at her first-ever Olympic Games, has quickly become America's Sweetheart, with all the energy, power and strength of a true athlete and fierce competitor. And Raisman, the eldest of the Final Five, has the maturity, grace and effortless demeanor young gymnasts dream of.
But we as dancers are here to represent Team Laurie Hernandez.
Hernandez is an absolute gem, and her floor routine was perfection. (The fact that it started off with a smirk and a wink sealed the deal before the music even began.) She moves with an infectious joy that gets the world to smile, and her tumbling passes are seemingly unreal. (Seriously, girl, how?) What we love best about her, though?
The girl can dance!
Good morning everyone!! https://t.co/I4PdRX6iay

— Daniel Drezner (@dandrezner) August 10, 2016
Hernandez, a high school sophomore from New Jersey, doesn't look like the other gymnasts on the floor, who throw a few awkward, jerky "dance moves" between tumbling passes and call it dancing. There's none of that here. Hernandez moves with serious style, and her moves are fluid and fun. She seems to genuinely love performing, and isn't just in this for the flips and tricks (which, TBH, are beyond incredible). She's vibrant, she's on top of her music, and she's got visible confidence.
See?
Lately, I've been feeling a little nostalgic for the London Olympics. The dog days of summer just aren't much fun without headline-making athletic feats to look forward to at the end of the day.
If you were also a fan of the "Fab Five" gymnastics wonder girls, you're about to be just as giddy I was to discover this breathtaking video. There's not much information about who the dancer-gymnasts are (other than the fact that they're from China), but that almost doesn't matter. After all, isn't dance—or, um, dance/gymnastics—a universal language?
You definitely don't need a translator to see how strong, precise and crazy-talented these performers are. Prepare to be majorly inspired:
It takes a lot for a video to impress me. I'm a little bratty in that way. Fifty fouettes followed by a back handspring into a side aerial? Psh. Please. Show me something awesome.
(Just kidding, that really would be impressive.)
But the video I just caught wind of totally blew my mind. It's not dance-specific — there are exactly zero of the aforementioned fouettes — but I assure you it's still worth watching.
Enjoy!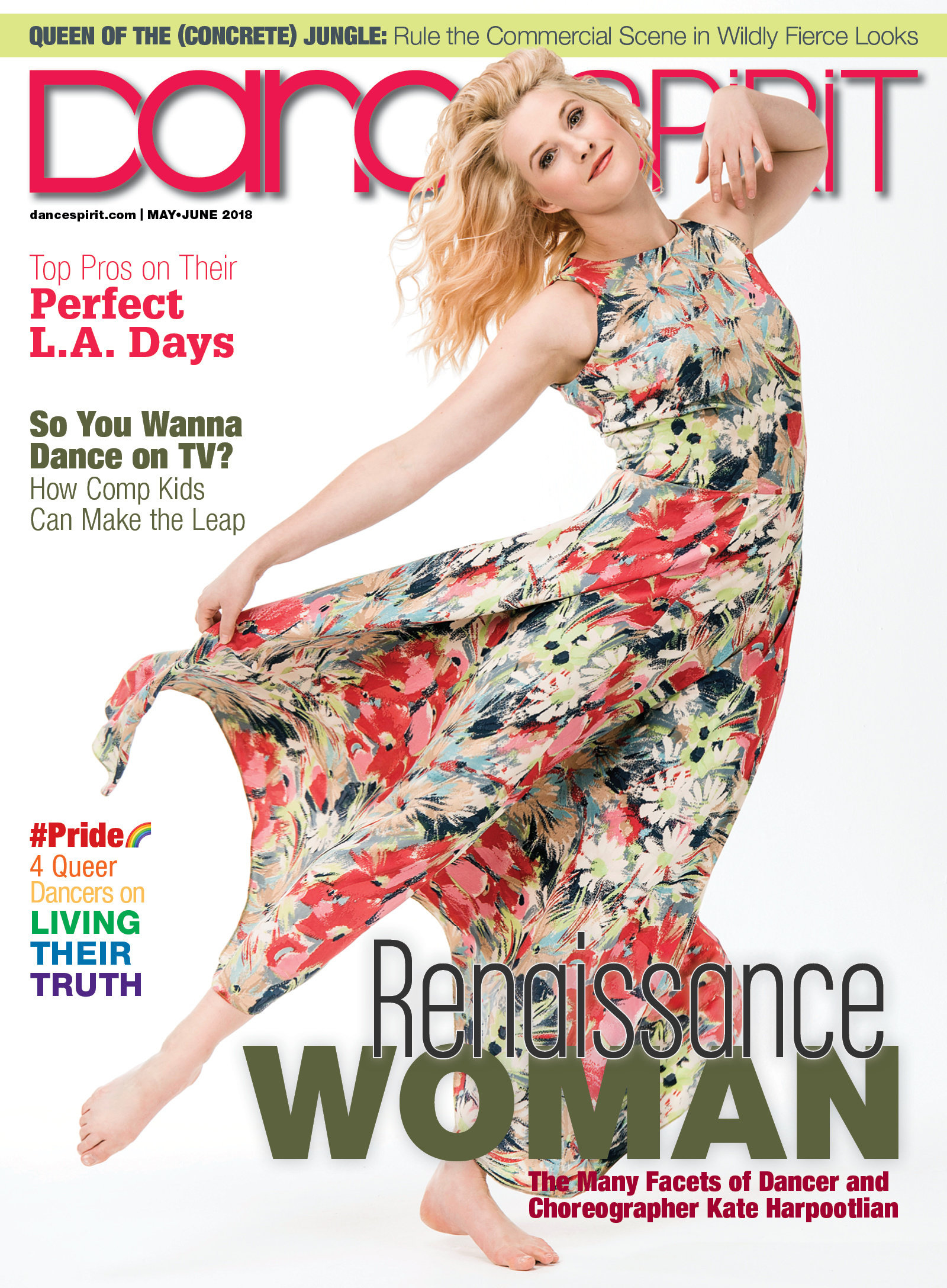 Get Dance Spirit in your inbox