Thanksgiving leftovers are easily the best part about the holiday. But digesting rich foods can sap your energy. We spoke with Emily Cook Harrison, a registered dietitian at the Centre for Dance Nutrition in Atlanta, for the scoop on the best Turkey Day leftover recipes for performance power. She suggested a number of delicious combinations, all of which are easy to prepare and transport.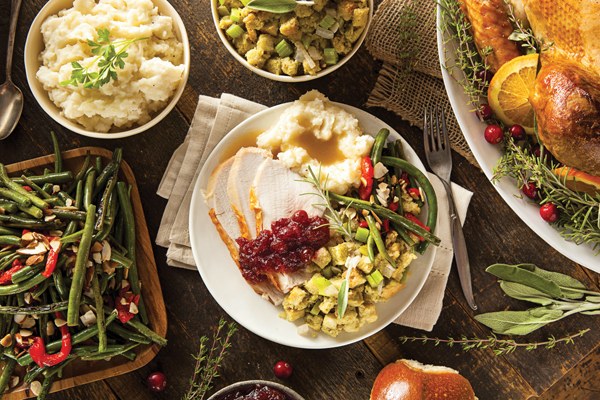 (Photo via Thinkstock)
1. Cranberry-apple relish on multigrain toast
The giant bowl of cranberry sauce sitting in the fridge keeps for up to a week and can be transformed into an energy-rich breakfast treat. Harrison suggests chopping some tangy Granny Smith apples and mixing them in with the sauce. For an extra kick, shave a bit of ginger and sprinkle it in. Cranberries outrank almost every fruit when it comes to antioxidants, and with the toast's carbohydrates, you're sure to feel energized.
2. Wild rice and turkey salad
It's a given that there's always too much turkey at Thanksgiving—this dish is a great way to use up what's left. Simmer 1 cup of wild rice in about 2 cups of water for 35–40 minutes (if you have some vegetable stock, use it instead of water for added flavor). Chop up any leftover vegetables (celery, spinach and kale work especially well) and sauté them with olive oil. Shred or slice some lean, white turkey meat and add it in. Once the rice has cooked, mix all the ingredients together. The vegetables paired with the turkey offer both antioxidants and protein, and the rice's high magnesium content promotes sharper memory.
3. Day-after dip
Sweet potatoes are one of the most delicious Thanksgiving foods—and they're also one of the best carbohydrates for you. Heat up any leftover potatoes, and chop up a mix of almonds, pecans and pumpkin seeds. Once the potatoes are warm and easily mashable, put all the ingredients into a food processor and blend for a delectable dip. Serve it with everything from crackers to fruit.
Bye-Bye Bad Habits
Everyone has bad dance habits, and getting rid of them can feel next to impossible. According to Art Markman, a psychologist at the University of Texas at Austin, trying to break your bad habits isn't enough—you have to replace them with better ones, instead.
Why? For starters, if you know you've got a habit to break, like constantly looking in the mirror during class, it only seems natural to say, "I need to stop doing that." The problem with this is that it's a negative goal—something you inherently don't want to do. And since it's a habit, it's nearly impossible to unlearn, because your body and mind are so used to it.
Markman says it's much easier to learn something new than unlearn something old, so try developing a better habit to replace the bad one. If you catch yourself looking in the mirror too frequently, practice using your head to complete your épaulement—and make sure to follow the line with your eyes. A little modification can go a long way.
Did You Know?
Reaching for your laptop or scrolling through an endless feed of Instagram pics is tempting, especially during a holiday break, when you have more downtime than usual. But it's important to limit your screen time. A number of studies have shown that our short-term memory has limited storage, and according to Erik Fransén of KTH Royal Institute of Technology in Sweden, even a single session on the internet can affect our ability to retain information. That means if you OD on @real_world_ballerina's Instagram feed, the choreo that was fresh in your mind before break may be harder to remember once you're back in class. Browse wisely!
You work hard in dance class to perfect your technique and perform at your best. But what you do outside of class counts, too. The truth is, little everyday habits—like carrying an overstuffed dance bag or texting nonstop—could be negatively affecting your body and, ultimately, your dancing. Dance Spirit investigates seven bad health habits that have repercussions in the studio.
The Habit: Crossing your legs.
The Risk: "Doing it once or twice isn't a big deal, but habitually sitting with your legs crossed can lead to real changes in your body," says Alison Deleget, a certified athletic trainer at the Harkness Center for Dance Injuries at NYU Langone Medical Center. "Since you're not sitting evenly on your pelvis, you're forcing your spine to curve to one side." Over time, you may develop back or hip pain, and overstretched back muscles on one side of your body may leave you feeling uneven in class. Want to look ladylike without throwing your body off balance? Try sitting squarely on both hips and crossing your feet at the ankles.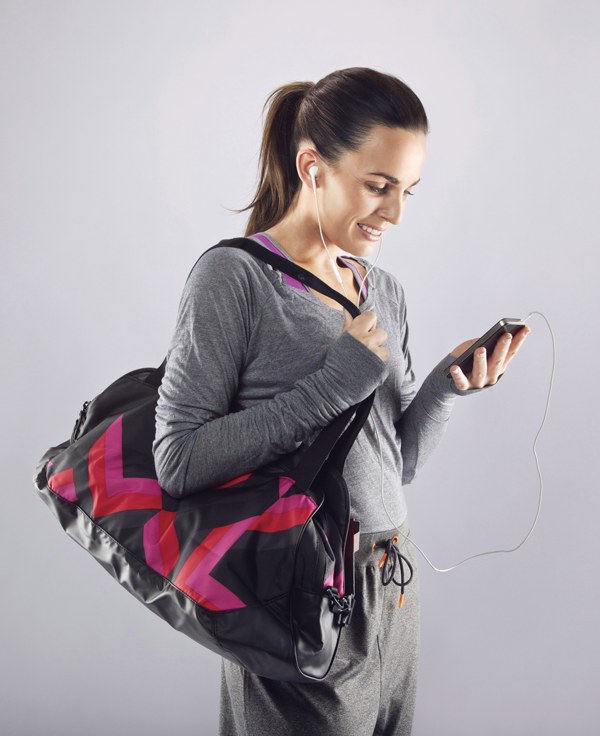 (Photo by Ammentorp Photography/Thinkstock)
The Habit: Constantly texting.
The Risk: Typical texting posture—head bent forward and shoulders slumped—puts the equivalent of 60 pounds of pressure on your upper spine, which can lead to wear and tear on the supportive tissues between your vertebrae. "It shortens the muscles in the front of your upper body and neck while overstretching and weakening the muscles in the back, which may make maintaining correct épaulement more difficult," Deleget says. In the short term, spending hours hunched over your phone could cause headaches or a sore neck and shoulders; in the long term, it could mean herniated disks or nerve impingements. The next time you get a text, try bringing your phone up to your face to respond, or ask Siri to type for you.
The Habit: Cracking your neck, back or toes.
The Risk: You may have heard rumors that popping your joints will eventually lead to arthritis. The good news is there's no research supporting that theory, and feeling a hip pop during class is perfectly fine. The problem comes when dancers start forcing their joints to pop instead of letting it happen naturally. This can stress the joints' connective tissues and cause them to overstretch and become unstable. "It's like dancing on a slinky when you should be dancing on a bed spring," Deleget says. "That slinky gives much less support."
The Habit: Walking like a duck.
The Risk: All the older dancers are doing it, but that doesn't mean you should. "The joints of the knees and ankles work like hinges, designed to move straight forward. Walking turned-out means putting excessive stress on the insides of your knees, ankles and toes," Deleget says. It won't lead to better turnout, but it can lead to anterior hip pain—a common and sometimes debilitating injury for dancers.
The Habit: Carrying your dance bag on one shoulder.
The Risk: When only one side of your body carries a heavy load day after day, you're likely to develop muscle imbalances that can lead to overwork- and stress-related injuries—from your shoulders all the way to your pelvis. "If one side of your upper trapezius muscles becomes more developed than the other, your shoulders may also look uneven when you're dancing," Deleget says. "Opt for a backpack, and wear it the proper, 'geeky' way—straps secure and chest strap fastened, not thrown over one shoulder or hanging down over your butt."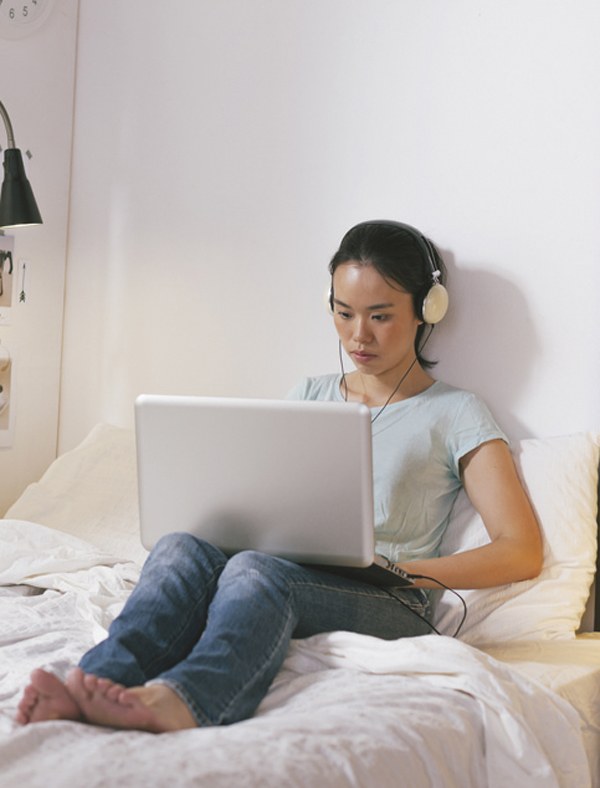 (Photo by Bonnin Studio/Thinkstock)
The Habit: Typing in bed.
The Risk: It's been a long day, you're exhausted and you have a paper due tomorrow. You may be tempted to snuggle up in bed to write that essay—but resist the urge. "If
you plan on working for an extended period of time, always sit up with your spine in a neutral position. Don't slouch and definitely don't lie down," Deleget says. Making bad homework posture a habit strains the connective tissues in your spine, which can cause pain and stiffness in your lower back when you dance. Sitting up straight improves your core strength and posture for class.
The Habit: Wearing flimsy shoes.
The Risk: Your feet are two of the most important parts of your dancer body, so it's crucial to shoe them with care. Podiatrist Ronald Werter, who works with professional dancers in NYC, says the worst options for your precious feet are paper-thin flip-flops or super-squishy boots. "They're worse than walking around barefoot," he says."Unsupportive shoes force you to put more pressure on the inside of your foot, which causes the tendons that support the arch and ligaments in the ankles to stretch." Without proper tension, foot and ankle strength will be much harder to retain.
Werter recommends testing shoes before you buy them by squeezing both the arch and where the big toe hits with your thumb and forefinger. If you can compress them to half the thickness they were before, save your money. Instead, look for a shoe with a hard rubber or leather arch built in.
As for your favorite heels, Werter says they're OK as long as they're not higher than two inches. Just make sure that the middle of the shoe, where the shank would be on a pointe shoe, can't fold easily, so you have strong support.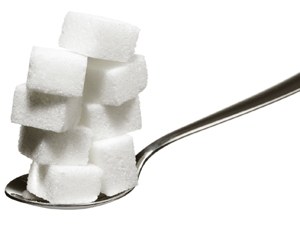 Let's face it: Nobody's perfect. Most dancers are guilty of some bad health habit, whether it's late-night snacking or not taking the time to warm up properly. We asked you about your worst habits and sought easy-to-manage solutions from health professionals. See if your problem made our Top 10 list—and learn what you can do about it.
1. Eating too much sugar
When you're really hungry and want something quick, it's easy to reach for a bag of gummy bears or a bar of chocolate. "Sugar is highly addictive," says Emily Cook Harrison, registered dietician at the Centre for Dance Nutrition in Atlanta. "It gives you a quick rush, but it's not long-term energy."
To avoid that 3 pm sugar craving, eat smaller, more frequent meals throughout the day, and don't go for more than three hours without eating. Instead of candy, grab a piece of fruit. "The fiber will help slow down digestion and make you feel fuller longer," Harrison says.
2. Not warming up
Dancing with cold muscles can increase your chance of injury. "Warming up increases blood flow to all muscles in the body, which makes them more pliable," says Julie Green, physical therapist for Pennsylvania Ballet. "Walk, jog in place or do some leg swings to increase circulation." Allow yourself at least 10 to 15 minutes to do warm-up exercises before class, and do an extra barre if you have a big break during the day.
3. Not cooling down
It might be tempting to just fall over after running a marathon routine, but you should keep moving at a slower pace to give your body time to regulate itself. Take a walk around the studio or in the hallway, mark through some choreography or gently jog in place. "Cooling down is safer for your heart after cardiovascular exercise, rather than drastically bringing your heart rate down and crashing," Green says.
4. Not drinking enough water
The first sign of dehydration isn't thirst but fatigue and poor balance. "Before you feel thirsty, you've already lost one to two liters of fluid," Harrison says. "You see a difference in muscles' ability to fire." (Take note if you feel sluggish or are unable to attack your choreography.) To prevent muscle cramping, keep a water bottle in your dance bag and take a few sips during every break. Avoid drinking too many sports drinks in place of water, since you'll get more calories and sugar than you may need. Caffeinated beverages also lead to fluid loss, so give up that afternoon Coke or cup of coffee.
5. Late-night snacking
Indulging late-night cravings can cause weight gain and water retention, especially if you munch on junk food. Try having a small bowl of cereal, soup, fruit salad or popcorn instead. Foods that are high in fiber and low in calories will make you feel full longer. "If you snack because you're bored, you can distract yourself by writing in a journal or finding another activity," Harrison says. "But if you need to refuel after a long day of dancing, go ahead and eat something healthy. Your metabolism doesn't shut down at a certain hour. You're burning calories even in your sleep." Just try to make smart choices.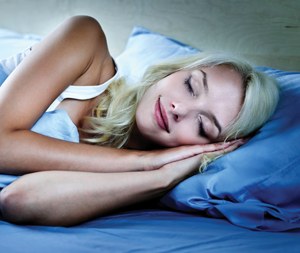 6. Falling asleep with makeup on
Leaving makeup on overnight can clog pores and cause breakouts. It can also irritate your eyes and make them look bloodshot in the morning. If you're too tired to take your makeup off before bed, try doing it earlier in the night. Set your cleanser next to the sink so you'll see it when you use the bathroom, or get into the habit of washing your face when you get into your pajamas or after you brush your teeth.
7. Not taking time off for an injury
It's hard to take a break from dancing, even for an injury. But if you push through pain and ignore the warning signs, you'll only make it worse. "The body is amazing at finding ways to compensate for pain," Green says. "But you could develop poor technique or cause another injury." Always see a doctor and follow his or her plan for recovery. You'll feel better in the long run—and dance better, too.
8. Not getting enough sleep
Lack of sleep affects everything from mood to energy to food cravings. "People who don't get adequate sleep—an hour or two fewer than what they really need—have a much harder time achieving a healthy body weight in the long term," Harrison says. Being tired also makes you forgetful, easily distracted and impatient. Try to fall asleep at the same time each night. Establishing a routine will help set your internal clock and ensure you get the 8 to 10 hours you need.
9. Overstretching
You might think sitting in a split for an hour is a good idea, but it's not. Too much stretching can actually cause injury. "Your muscles get longer when you stretch, and that means they get weaker," Green says. "If you don't incorporate strength training as well, you'll set yourself up for an injury." Go ahead and practice your splits, but follow them with some bridges (lie on your back with your feet flat on the ground and your knees bent, then use your hamstrings to lift your seat off the ground) or other exercises to strengthen your hamstrings.
10. Taking too many anti-inflammatories
When your body hurts, it's easy to pop a few anti-inflammatories and forget about the pain. But you could be masking a serious problem and increasing your chance for injury. "Long-term anti-inflammatory use can also lead to stomach bleeding and stomach ulcers," Green says. Talk to a doctor about how much you actually need. Try icing, taping, massage and acupuncture as alternative ways to reduce pain. You might find that a combination approach works best for you.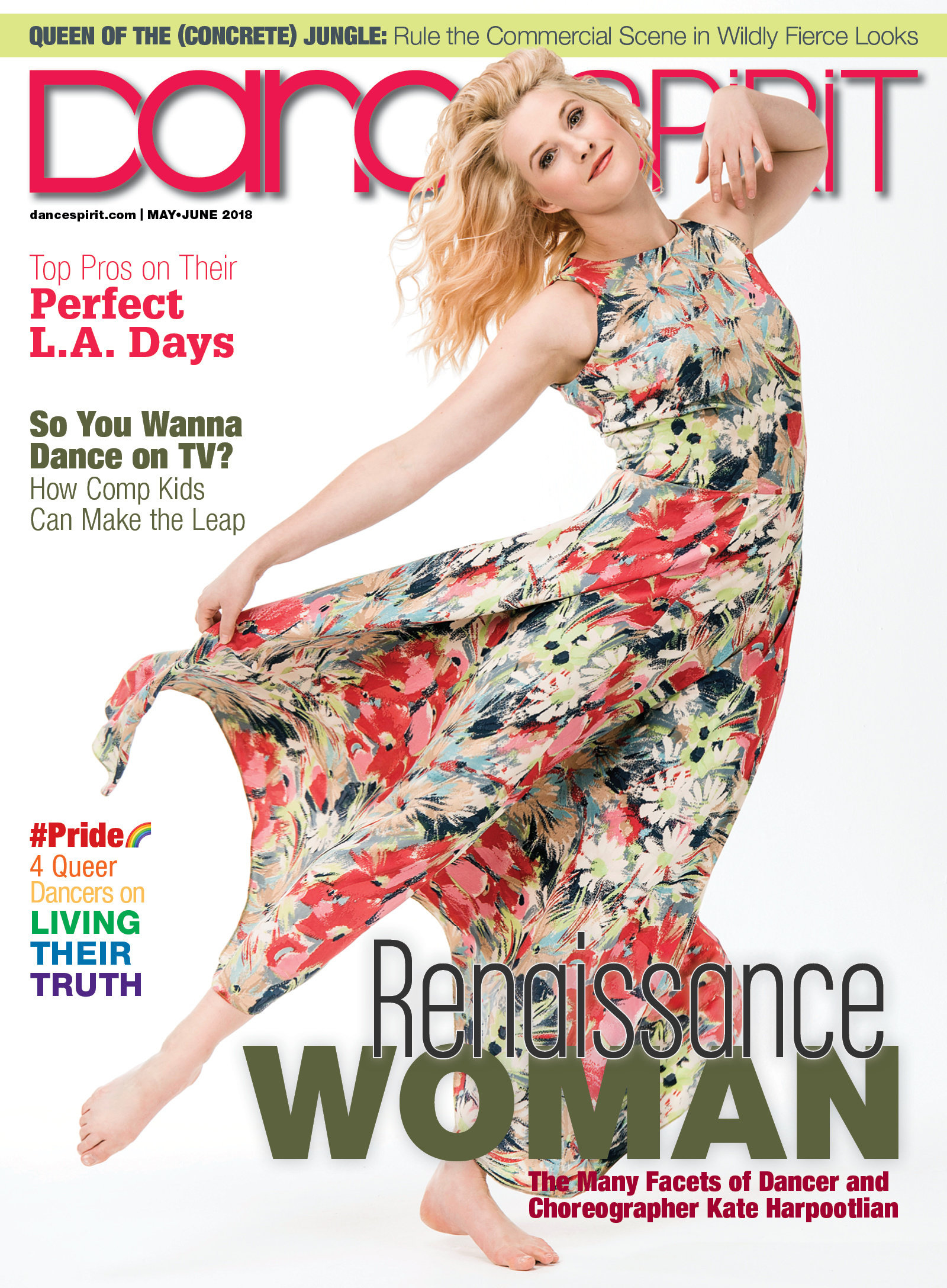 Get Dance Spirit in your inbox