Holy mother it's cold outside. If you live anywhere in the northeast-to-middle section of the country, odds are very, verrrrry good that you're bundled in the biggest, warmest sweater you own. Or three of them. Brr.
Apparently one of our favorites, Kyle Hanagami, is not only a fabulous choreographer but also something of a meteorologist: He couldn't have picked a more perfect moment to put out a gorgeous dance video set to Alyson Stoner and Max Schneider's "Sweater Weather." Nothing like a little dancing to fend off that cold, amirite? And as always, Hanagami's is especially wonderful. I love the way he blends softness and lyricism with harder, accented passages—and makes it all look so easy.
I'm also obsessed with the fantastic Haley Fitzgerald, his foil in "Sweater Weather" and one of his most frequent partners in crime. If you're one of the three people who haven't seen Fitzgerald's star-making turn in Hanagami's "Yoncé" video, go fix that now.
Enjoy, and stay warm, my friends!
Is it just me, or is Labor Day weekend kind of bittersweet? For many of us, it's the last hurrah of summer—the last taste of care-free before getting back to the grind of school. And it's normal to feel nostalgic for all the summer memories—both past and present—you've created.
But nostalgia doesn't have to be sad. In fact, it can be quite the opposite. And that's exactly what Kyle Hanagami shows us in his most recent video, "#BoomClap." The video tells the story two friends (or more-than-friends) as they grow up together from teens to young adults. Kyle Hanagami and Haley Fitzgerald play the young adult couple, while Dylan Shepherd and Larsen Thompson (shout out!) play their teen counterparts.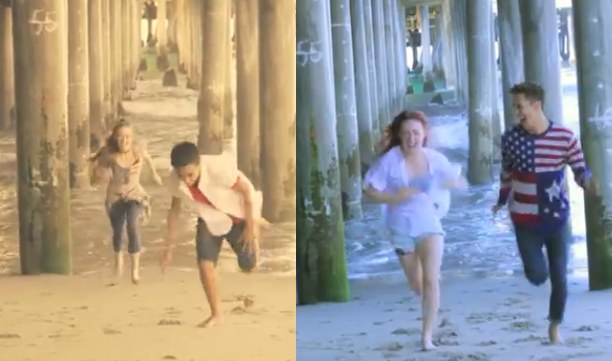 (left) Larsen Thompson and Dylan Shepherd; (right) Haley Fitzgerald and Kyle Hanagami. The resemblance is kind of uncanny!
The setting—which shifts from a boardwalk to the shoreline to a theme park—screams nostalgic summer memories. But by repeating the same phrase with both couples, Kyle demonstrates a kind of continuity. Summers pass, but there will be more summers. And that's pretty comforting, if you ask me. It also doesn't hurt that the music, choreography and overall vibe of the video are lighthearted and fun. Enjoy!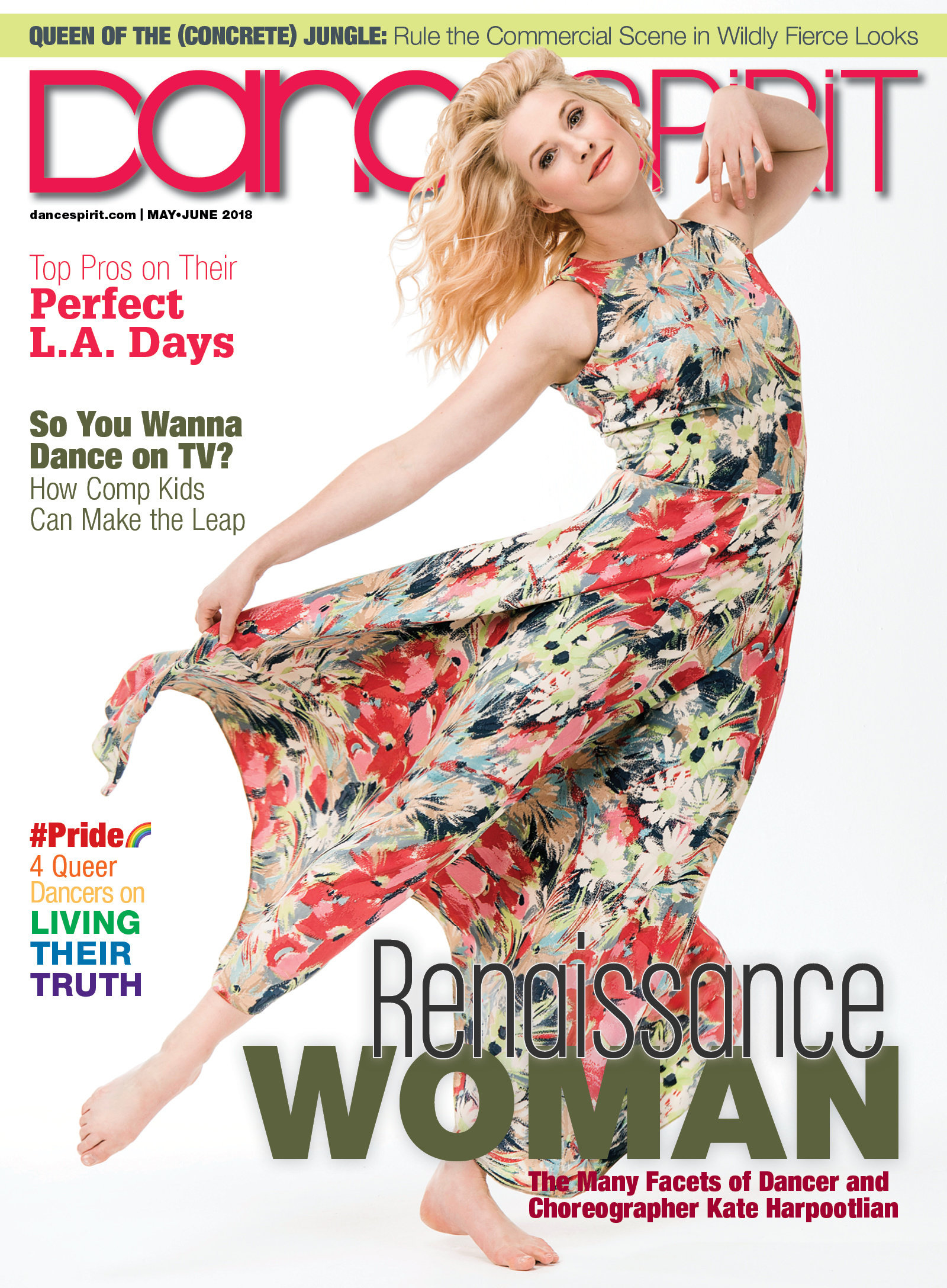 Get Dance Spirit in your inbox