Season 2 of "city.ballet."—the AOL On series that gives an insider's look at New York City Ballet—is live now! We're recapping one episode per week. Watch all 12 at dancemagazine.com.
It's baaaaack! We couldn't get enough of the first season of "city.ballet."—drama! intrigue! pretty feet!—and have been eagerly awaiting round two, which finally, finally premiered yesterday.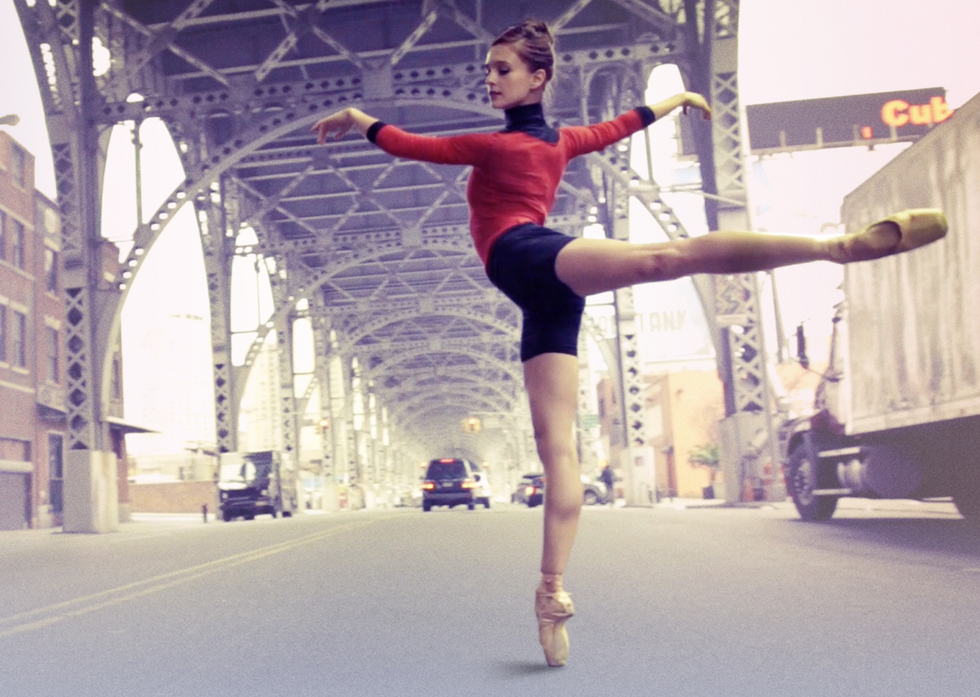 NYCB soloist Lauren Lovette in a still from "city.ballet."
Corps Stories, the first episode of the second season, follows some of New York City Ballet's greenest dancers. Here are five things we learned form the ep.
1) There are 52 corps dancers in NYCB. FIFTY-TWO. Just in the corps. This company does not mess around.
2) Unity Phelan is the cutest ever. The 19-year-old corps member is just so happy to be in NYCB, and that makes us happy, too. "When I walk into the studio in the morning, I feel like a puppy!" she says. Most dancers complain about packed rehearsal schedules, but when Phelan has a long day, she thinks, "I get to dance so many ballets today!" D'aww. We also get to see her rehearse one of her dream ballets, George Balanchine's Agon, which is totally fascinating.
3) Corps dancer Harrison Ball lives like a monk. He isn't your average 21-year-old: His apartment has no TV, no AC and (gulp) no wi-fi. Dude is intense.
4) He also has the world's chillest, most adorable cat. Schmoop!
5) And he's come up with a very apt metaphor for the dancer's love-hate relationship with ballet. "Ballet is a person to me," he says. "I spend my whole day with this person. It can be so loving and embracing. But it can be mean sometimes, too. I fight with it, I fight against it. Sometimes I just want to choke it." Amen.
Click the image below to watch the first episode of "city.ballet." season two!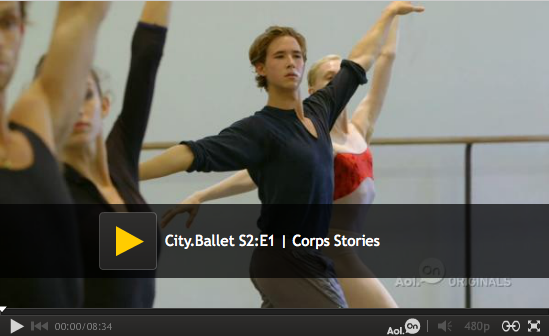 Mar. 23, 2017 06:45AM EST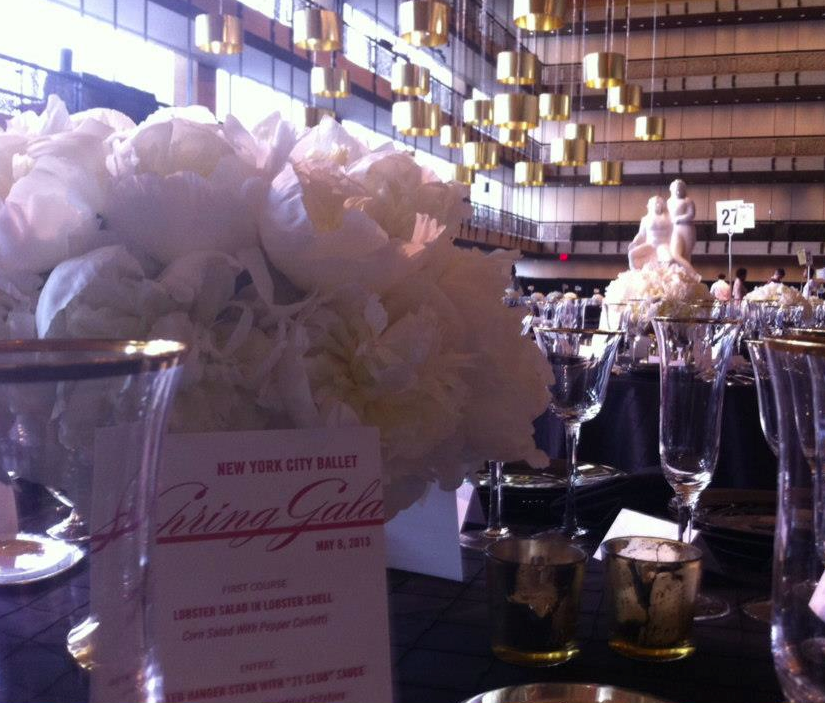 Plus, the gala dinner setup was gorgeous! (photo via NYCB)
For ballet nerds like me, there are few things more exciting than watching young dancers develop into beautiful, authoritative artists. Last night, New York City Ballet's spring gala opened with a work that let some of my favorite rising stars prove just how much they've grown up.
That'd be Christopher Wheeldon's Soirée Musicale, an alternately elegant and playful little ballet that gives nearly every cast member a moment in the spotlight. And what a cast it was!
We got Brittany Pollack, Lauren Lovette, Taylor Stanley and Chase Finlay, recently-promoted dancers I've followed since their apprenticeships. And then there were the newbies I've just begun to pick out of the corps: Sara Adams, Harrison Ball, Indiana Woodward and Peter Walker.  Nearly all of them are under the age of 25—many have only been in the company for a year or two—but they danced with the confidence of seasoned pros. A special highlight came toward the end: a poignant, romantic pas de deux for Lauren and Chase that signaled what might be the beginning of a beautiful partnership.
The gala was packed with many other fun treats too, of course. There was a second premiere by Wheeldon, a pas de deux in homage to Jerome Robbins' West Side Story danced by the sublime Tiler Peck and Robert Fairchild. There was the exhilarating nonstop acceleration of the final section of Robbins' Glass Pieces, featuring what seemed like the entire company. Queen Latifah stopped by to serenade Sterling Hyltin and Amar Ramasar as they glided through Balanchine's "The Man I Love" pas de deux from Who Cares?. And Ashley Bouder and Andrew Veyette had a jaw-dropping "anything you can do, I can do better" competition in the cheeky Stars and Stripes pas de deux.
But it was those young, newly-minted stars that stuck with me as I left Lincoln Center last night. In a gala that was all about high-wattage brilliance, they shone brightest.
New York City Ballet sure knows how to finish a production with a bang. Just as the company's whirlwind two weeks of The Sleeping Beauty came to an end, ballet master in chief Peter Martins announced the promotion of eight dancers: Sara Adams, Harrison Ball, Emilie Gerrity, Joseph Gordon, Unity Phelan, Troy Schumacher and Indiana Woodward were all promoted to soloist, and Russell Janzen was promoted to principal!
It's no surprise—NYCB's roster is bursting with talent and personality, and all these dancers have stood out in one way or another over the years (and shoutout to Woodward's shining face in our "Shades of Spring" fashion feature!). Congratulations to everyone on their well-deserved promotions!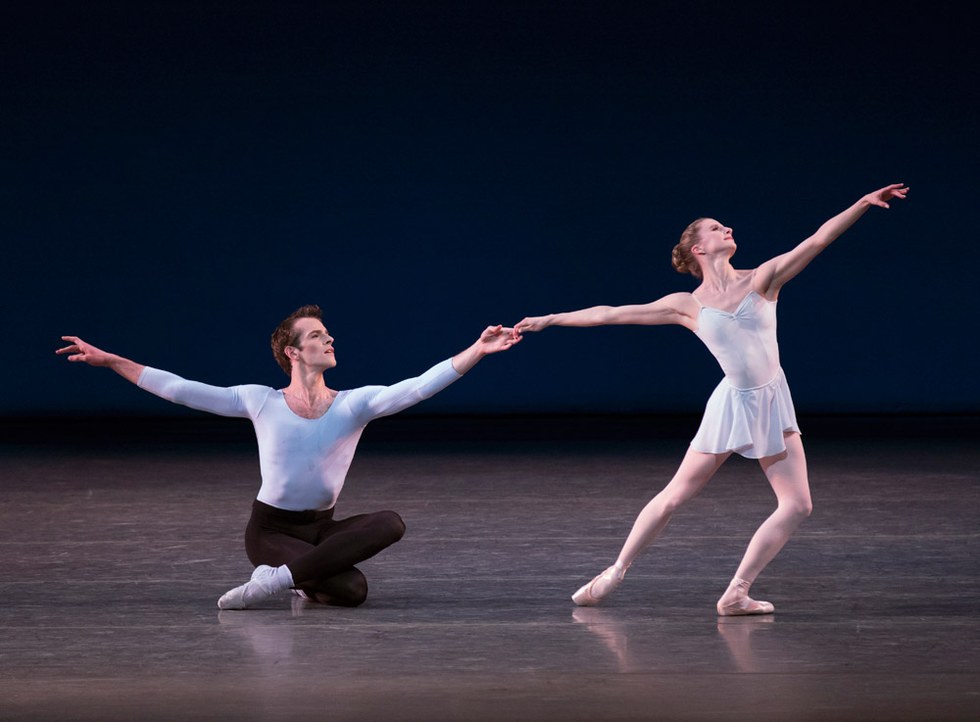 Russell Janzen and Sterling Hyltin in Balanchine's Duo Concertant (photo by Paul Kolnik)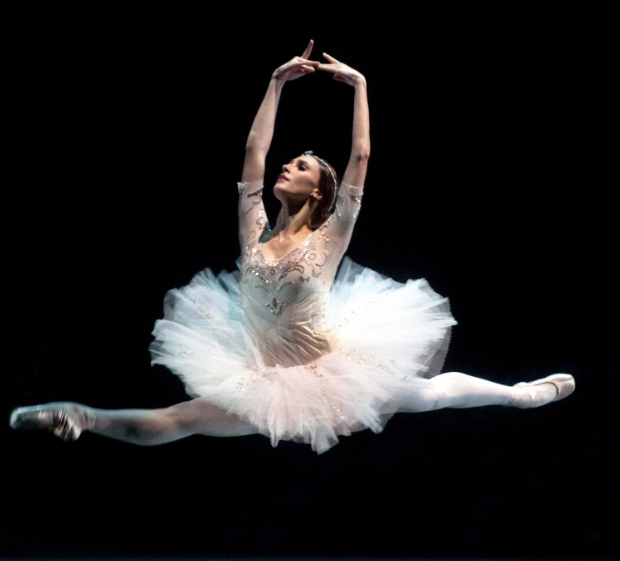 American Ballet Theatre's gorgeous Devon Teuscher is one of this year's Clive Barnes Award nominees. (photo by Rosalie O'Connor)
The Clive Barnes Award is kind of a big deal.
For the past four years, the Clive Barnes Foundation has presented the $5,000 prize to one young dancer and one young theater actor each year, in memory of Barnes and his beautiful, insightful criticism. (Barnes wrote for the New York Times, the New York Post and Dance Magazine for many years.) And its short list of winners already features some seriously impressive names, including DS favorites Isabella Boylston and Lauren Lovette. Just getting nominated is a pretty solid indicator of dance career success.
This year's Clive Barnes Award dance finalists were just announced. They are:
Christopher Bloom
Ballet Hispanico
Russell Janzen
New York City Ballet
Harrison Ball
New York City Ballet
Devon Teuscher
American Ballet Theatre
Congrats to the nominees! We're big fans of all of these dancers, but can we put in a special vote for Teuscher? She's been giving absolutely fantastic performances at ABT for the past few seasons. (And the company knows it: She was just promoted to soloist.)
The winner will be announced on January 26 at a ceremony in NYC. Stay tuned!
Dance is best seen live. Whether it's in an intimate black box or on a huge proscenium, you can't go wrong. But there's something extra-special about seeing a performance in a space you wouldn't normally associate with dance. It's what makes site-specific work or dance made for the camera so cool. Sometimes, though, you don't know what you're in for, and well, who doesn't love an awesome surprise?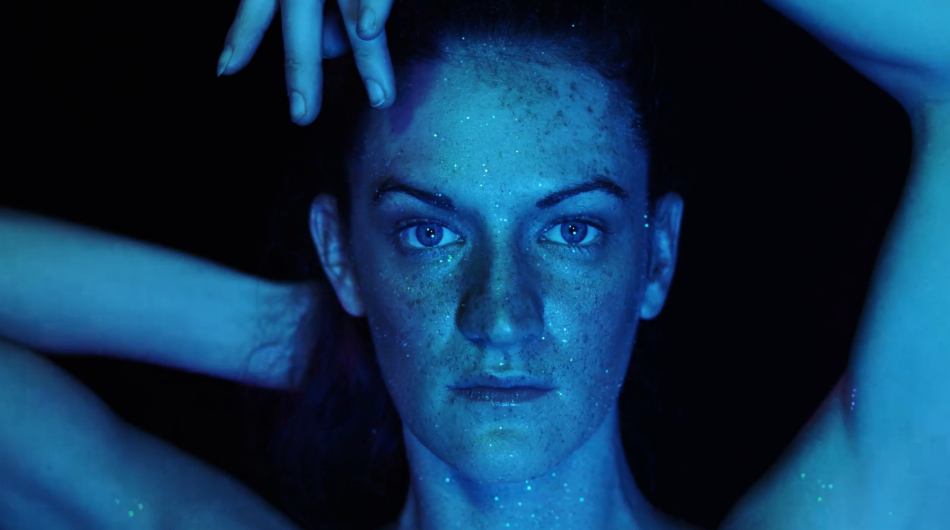 (A still shot of Megan LeCrone in happyokay by Last Hour, directed by Elena Parasco)
A couple weekends ago, I went, on a whim, to see a performance event called "happyokay," held at Livestream Public—a repurposed warehouse in Brooklyn. The place is known for film showings, art happenings and literary discussions—not so much for presenting dance—so I  wasn't really sure what to expect. And when I walked in, I wasn't getting many clues: Three projection screens hung from the ceiling and audience members were invited to stand around a panel of marley flooring.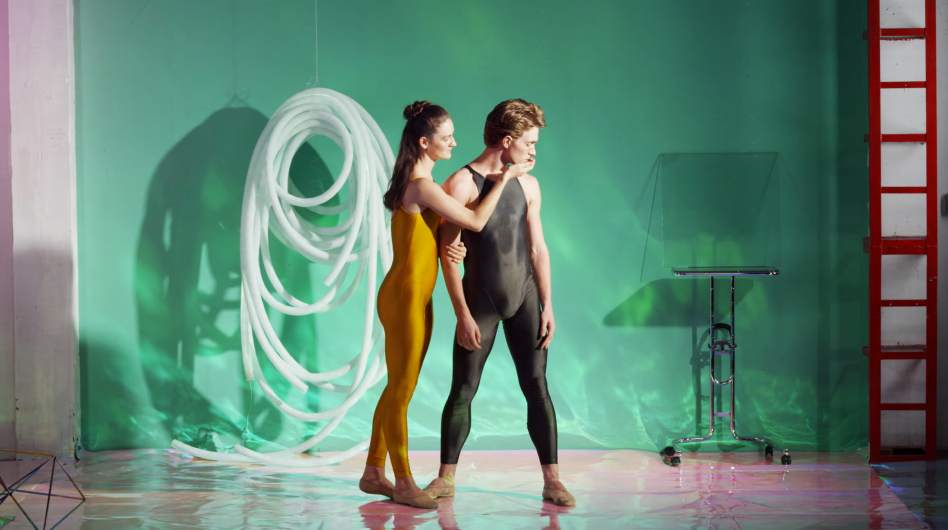 (Megan LeCrone and Harrison Ball in a still from happyokay)
It turned out that the show was an epic collaboration between video collective Last Hour, an Amsterdam-based artists collective called House of Makers and...members of New York City Ballet! That's right guys, I was practically face-to-face with dancers Harrison Ball, Joseph Gordon and Megan LeCrone. Sure, I've seen them perform onstage at Lincoln Center's David H. Koch Theater, but it was really special to see their artistry and musculature so up-close and personal. Just goes to show that sometimes, you gotta take a leap into the unknown when you're going to see dance. You never know what surprises await.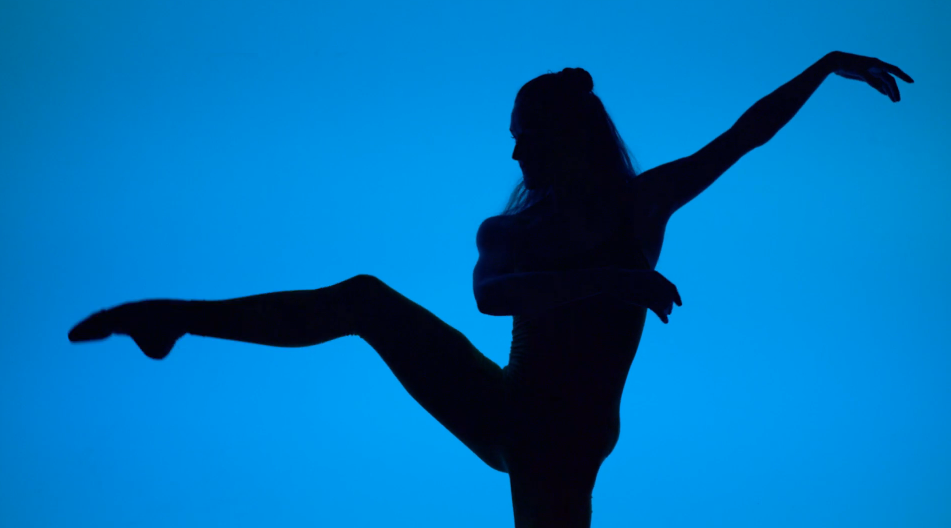 (Still from happyokay)
Wish you could have been there? Luckily for you, the event was filmed so you can watch the whole thing here!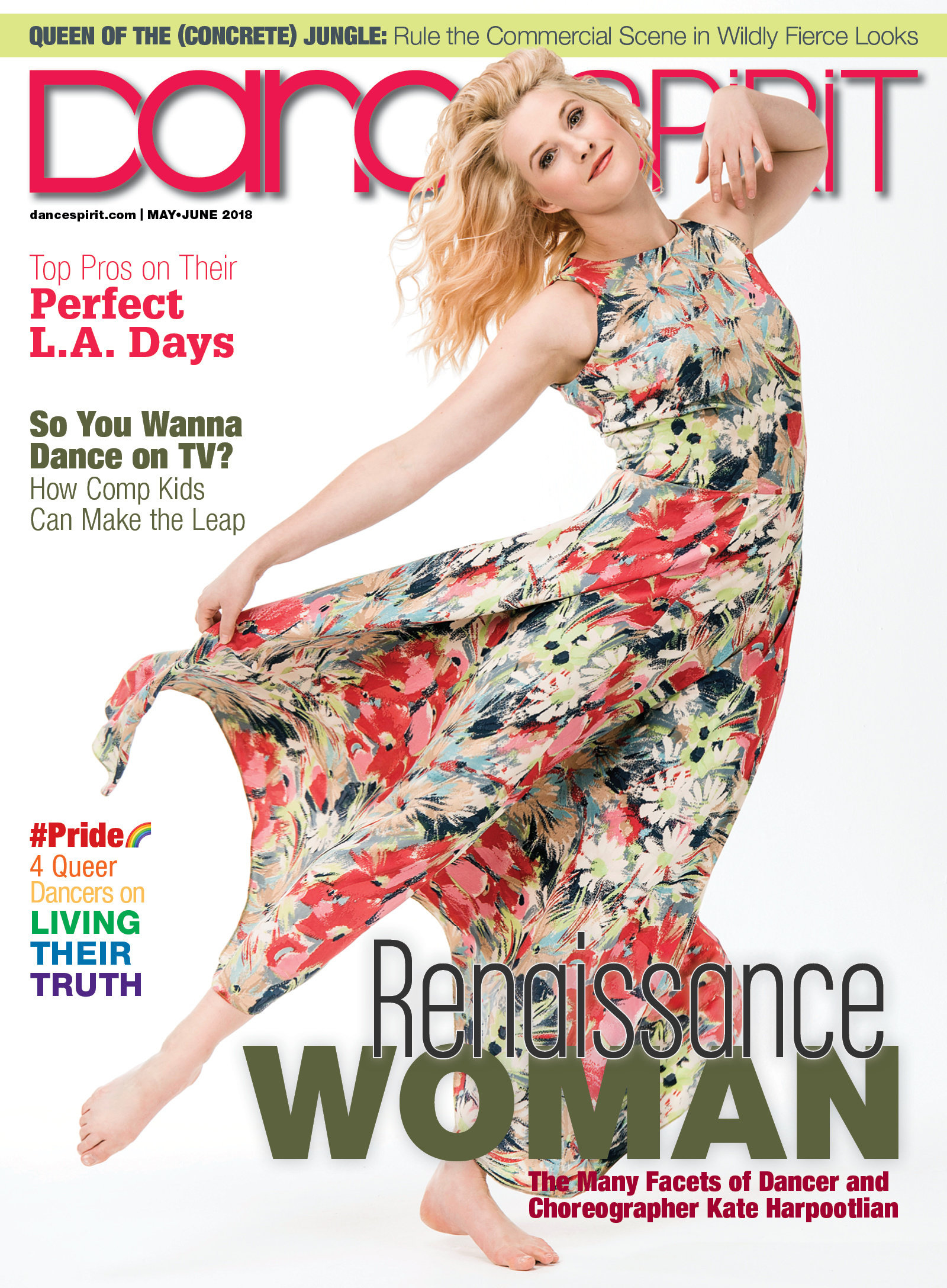 Get Dance Spirit in your inbox