Popular
Jul. 31, 2017 01:12PM EST
It's one of the most magical times of the year—and we don't mean "magical" in the holiday-spirit sense, but in the wands-and-wizards sense: Today is Harry Potter's birthday! Whether you're a Slytherin, Gryffindor, Hufflepuff or Ravenclaw, its time to celebrate not only the birth of "The Boy Who Lived," but more importantly the creation of a world that has captivated the imagination of children and adults alike for the past two decades.
Keep reading...
Show less
Are you a Gryffindor or a Slytherin? #TeamJacob or #TeamEdward? It's been a while since we've asked ourselves these deep and self-defining questions...

It's really an age-old question, isn't it? (L to R: via Eclipse, via Dhesia)
But no matter which house/team you claim, or even if you're not so much of a fantasy fan, we promise you'll get a good laugh out of this: Recently, the band Scott & Brendo released a video entitled "Harry Potter vs. Twilight Dance Battle," and let's just say, it's even better than Harry Potter weekend on ABC Family.
Have you ever wondered what would happen if Harry, Ron and Hermione confronted Bella, Jacob and Edward in an enchanted forest? OK, you probably haven't. But regardless, this video answers that question. Obviously, they'd have a dance battle.
Here's a couple of things I love about this video: 1. Hagrid is the DJ, and he's completely absurd. 2. The dancing is actually pretty good! Turns out vampires, werewolves and wizards have got some swag. 3. A certain white wizard shows up. And no folks, it's not Dumbledore (because that would make too much sense).
This video pretty much speaks for itself, so I'll stop rambling and let you get to it:
Happy Saturday!
Sep. 12, 2012 12:10PM EST
I don't really know how to explain this video to you. It's one of those pieces of genius that sounds so wrong in theory, yet is so right in practice.
Here's the best I can do: It's a Harry Potter spoof that re-imagines Harry and Voldemort's big climactic battle as that awesome Alex Wong/tWitch hip hop piece from "So You Think You Can Dance" Season 7. And Cat Deeley is played by Ron Weasley. And the dancing is actually totally sick. And Nappytabs have already Tweeted about it. And it is my new favorite thing, ever.
Confused? Get out of your mind (nyuk nyuk) and just watch. You're welcome.
(And when you're done, click here to check out more videos by The Hillywood Show, the masterminds behind this amazingness!)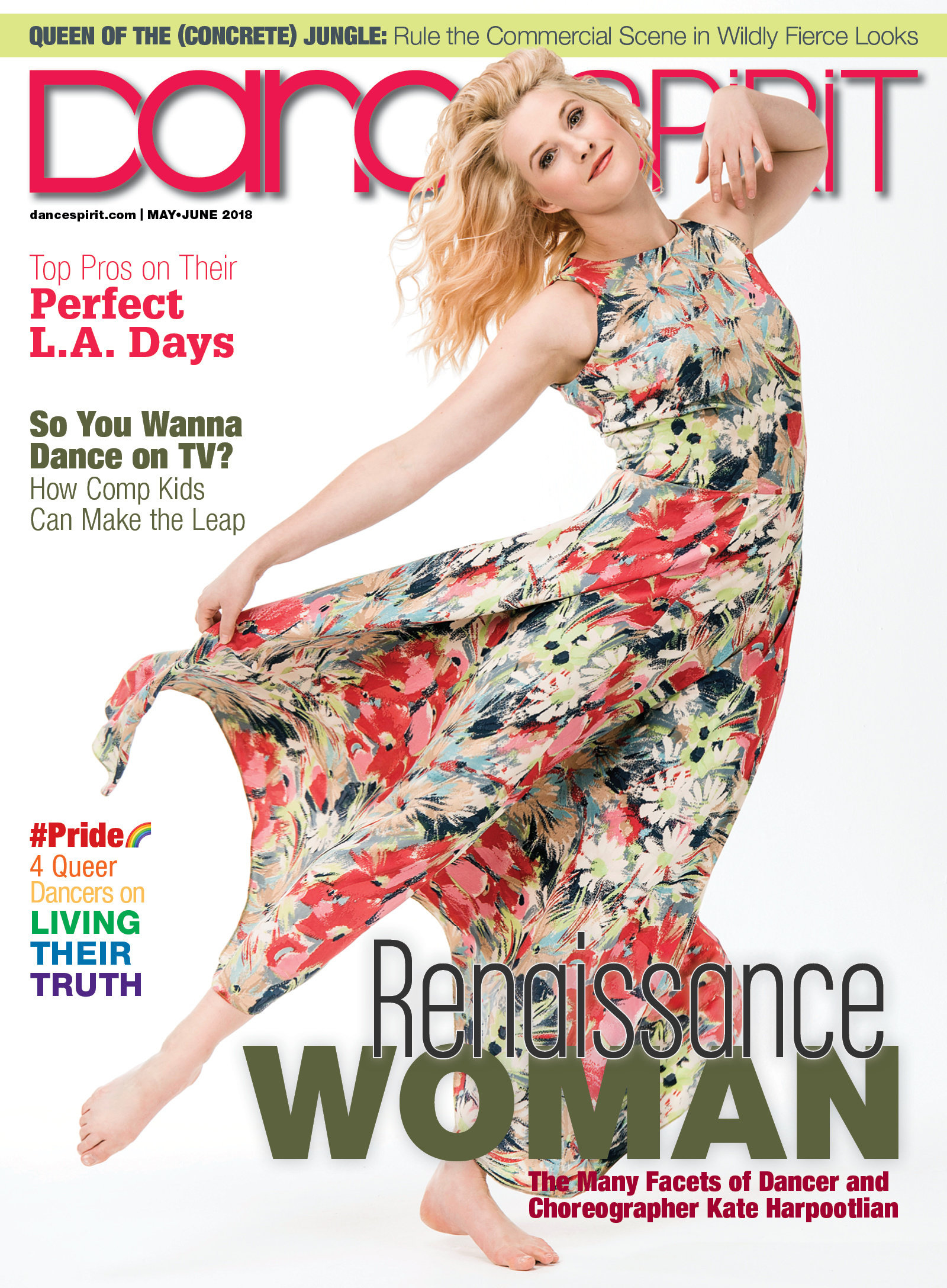 Get Dance Spirit in your inbox