B.O. got you down? Don't sweat it! These three DS-approved deodorants will help you fight the stench during summer studio sessions.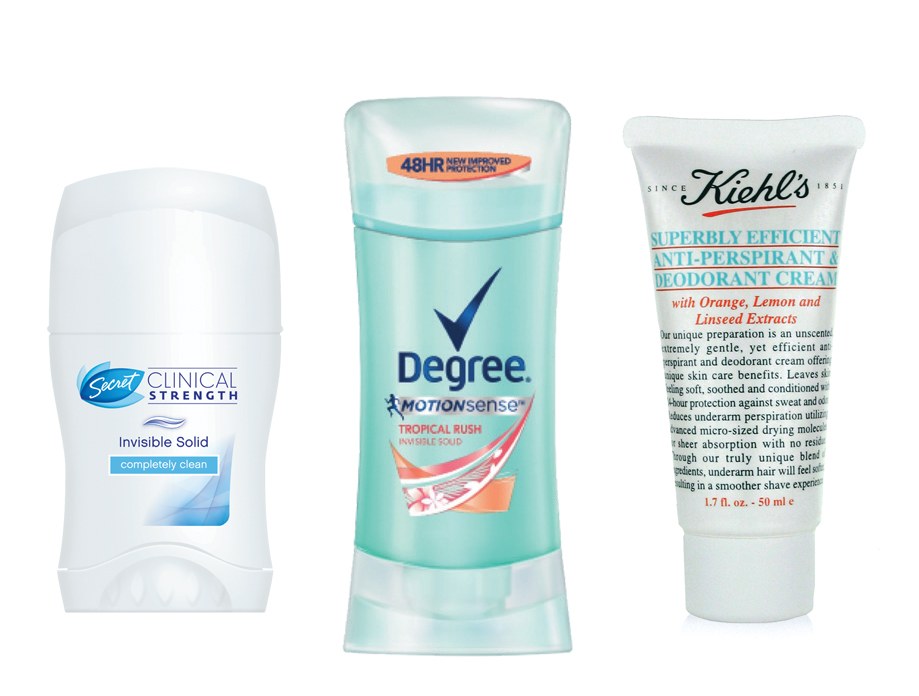 (L to R: courtesy Secret, by Magone/
Thinkstock, courtesy Kiehl's)
Best Clinical Strength:
Secret Clinical Strength Invisible Solid
Why we love it:
•    Close to prescription strength, so it's ideal for heavy sweaters
•    Combats stress sweat, which has a stronger smell than normal sweat
•    Moisturizers make it less irritating than other clinical-strength deodorants.
•    Invisible solid formula = no white marks on your leotards
Best "Sport" Deodorant:
Degree motionSENSE Invisible Solid
Why we love it:
•    48-hour protection
•    Fragrance capsules are motion-activated, so the more you move, the harder it works.
•    Highest wetness protection of any non–clinical-strength antiperspirant
Best for Sensitive Skin:
Kiehl's Superbly Efficient Anti-Perspirant and Deodorant
Why we love it:
•    Very gentle on skin
•    Unscented
•    Softens underarm hair, making it easier to shave
•    The cream formula is less likely to stain your clothes.
•    Orange, lemon and linseed extracts combat inflammation and irritation.
Apply antiperspirant before you go to bed. You sweat less at night, giving deodorant time to sink in and form a protective barrier for the next day.

(Photos by Think Stock, top to bottom: Magone, Juri Samsonov, Simon Denson, Maria17, Leslie Banks)
Snack Away Stress
You're studying for finals, prepping for the end-of-the-year recital and packing for your summer intensive—you're stressed! While drowning your feelings in candy and potato chips may provide temporary relief, it'll eventually leave you feeling sluggish. But smart and healthy snacking can help you calm down and focus in stressful situations. Try these five stress-fighting snacks.
Oatmeal and other complex carbs provide a steady supply of serotonin ("the happy chemical") to the brain.
Milk and other calcium-rich foods help relax muscles and lower blood pressure.
Avocado and other foods high in potassium help lower blood pressure.
Dark chocolate's antioxidants decrease levels of stress hormones and may prevent headaches and fatigue.
Crunchy raw veggies help relieve tension in your jaw and face muscles as you chew.
Did You Know?
Getting excited is a great way to overcome stage fright. Researchers at Harvard Business School found individuals who reframed their anxiousness as excitement performed better than those who just tried to calm down. So next time you feel those pre-show jitters, grab your friends in the wings and get hyped!
Say No to Sunburn!
Look for sunscreen with a label offering "broad-spectrum coverage," and be sure to let it sink in for 30 to 60 minutes before hitting the beach.
DS health and nutrition expert Caroline Lewis-Jones brings you tips for eating well during the winter months.
The weather is freezing each night when you drive home from rehearsal, so you're probably craving warm, wintery foods before you go to bed. But instead of high-calorie, fat-filled comfort foods, try these healthier versions that will bring the same satisfaction.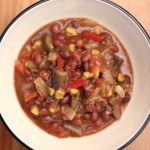 Instead of: Beef chili topped with sour cream, cheese and tortilla chips
Try: Vegetarian chili with beans and corn.
Beans are an excellent source of fiber and complex carbohydrates. If you want to add a meat protein, try some chopped rotisserie chicken or ground turkey breast, which have less saturated fat than beef. Use a scoop of plain low-fat Greek yogurt in place of sour cream, and add avocado for a healthy fat rather than cheese.
Instead of: A baked potato with butter, cheese and sour cream
Try: A baked potato with marinara sauce and steamed veggies on top
Marinara sauce is loaded with lycopene (which lowers your risk for cancer), and steamed veggies are a great source of antioxidants.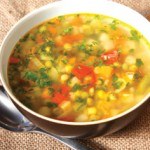 Instead of: Cream of potato or broccoli cheese soup
Try: Vegetable, miso or black bean soup
Broth-based soups are lower in calories and saturated fat than creamy soups.
Instead of: Cheesecake, pie or brownies
Try: A low-fat, low-calorie ice cream treat if you're craving something chocolaty. (Skinny Cow ice cream cones or soy ice cream with fresh or frozen berries on top are both good options.) Or just don't eat the crust.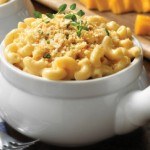 Instead of: Macaroni and cheese from a box
Try: Homemade mac and cheese with low-fat cheese, almond milk and an egg substitute like flax or chia seeds mixed with water. (For the equivalent of 2 eggs, boil 6 tablespoons water and 2 tablespoons flax or chia seeds. Stir a few times and let simmer.
Instead of: Pumpkin bread
Try: A piece of whole-grain bread, like
Ezekiel Bread by Food For Life, with pumpkin or apple butter on top.
Pumpkin bread can be full of sugar—you want bread that's high in fiber and made from sprouted grains.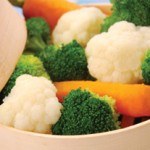 Instead of: Fried side dishes
Try: Steamed veggies or a baked sweet potato
Any time a food is fried, it's loaded with calories and saturated and trans fats.
Words to avoid:
crispy, fried, panko-crusted, creamy,
mayonnaise, gravy, buttered, pan-fried
Words to look for:
steamed, poached, grilled, sautéed, roasted, baked, broth-based
Caroline Says: Here are some of the most nutritious (and in-season) foods to eat this winter: pomegranates, apples, Brussels sprouts,
kiwifruits, leeks, oranges, beets and kale. Try my recipe for baked kale chips—they're delicious and healthy!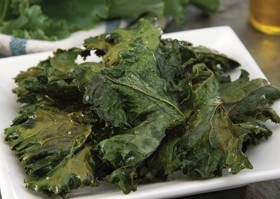 Kale Chips
Prep Time: 10 minutes
Cooking Time: 20 minutes
Ingredients:
•    1 to 2 bunches of kale
(a pre-cut bag from the grocery store works, too)
•    1 tablespoon extra virgin olive oil
•    sea salt and pepper to taste
Directions: Preheat your oven to 425 degrees. Remove the kale from its stalk, leaving the greens in large pieces, and put them in a zip-close bag. Pour the olive oil, salt and pepper into the bag and shake. Place the kale on a baking sheet and cook for about 20 minutes. Turn the kale over after 5 minutes and bake with the other side up. Do this a couple of times. Remove and serve.

In our December 2010 issue, 
DS
 points out how certain foods and drinks that are billed as "healthy," don't actually provide as much nutrition as you might expect. Here are three more foods that are similarly misleading.
Energy Bars
Why you think they're healthy: Energy bars like PowerBars and Balance Bars are marketed as meal replacements packed with muscle-building protein.
But really: Most energy bars are glorified candy bars, loaded with sugar, calories and protein you don't need. According to Jan Hangen, a registered dietitian in the sports-medicine department at the Children's Hospital in Boston and a nutrition consultant at Boston Ballet, excess protein is stored as fat. You need .8 grams of protein for every kilogram of body weight (1 kg = 2.2 lbs). So if you weigh 125 pounds (56.8 kg), you should eat about 45.5 grams of protein each day. Some energy bars contain up to 30 grams of protein—the equivalent of one chicken breast.
Instead: Try Lärabars, which contain only fruit and nuts, rather than excess protein and chemical additives found in energy bars.
Multigrain Crackers
Why you think they're healthy: You've heard that grains are a heart-healthy energy source.
But really: There are two types of grains: refined grain and whole grain. Refined grains have been milled to lose the outer bran layer of the kernel. Whole grains contain the entire kernel, making them higher in fiber and other important nutrients. The multigrain designation usually means that in a single serving, you're eating mostly refined grains, with a very small (even negligible) amount of whole grains. Whole grains fight disease and take longer to digest, so your appetite will be curbed and you'll have calories to burn (translation: energy).
Instead: Skip foods labeled "multigrain" in favor of those with a "whole grain" label. Munch on Triscuits or toss a bag of dry whole-grain cereal in your dance bag. Kashi cereals or regular Cheerios are good options. You can also try oatmeal, brown rice and whole-wheat bread. Just make sure the words "whole grain" appear first or second on the ingredient list, and that there are fewer than 4 to 5 grams of sugar per serving. (See the "What Are Whole Grains?" sidebar below.)
Pita Chips
Why you think they're healthy: Pita bread is a good for you, so baked pita chips must be good too.
But really: "They sound wonderful, but they are really high in fat," says Peggy Swistak, a consulting nutritionist at Pacific Northwest Ballet in Seattle. "Three or four pita chips with bean dip is a healthy snack, but who only eats three or four?" If you aren't careful, you could eat a whole bag, and that would count as your fat allotment for the whole day.
Instead: Munch on rice cakes or plain air-popped popcorn. One rice cake is only 45 calories and contains less than a gram of fat. One cup of plain popcorn is about 30 calories and less than half a gram of fat.
What Are Whole Grains?
barley

brown rice

buckwheat

bulgur (cracked wheat)

millet

oatmeal

popcorn

whole-wheat bread, pasta or crackers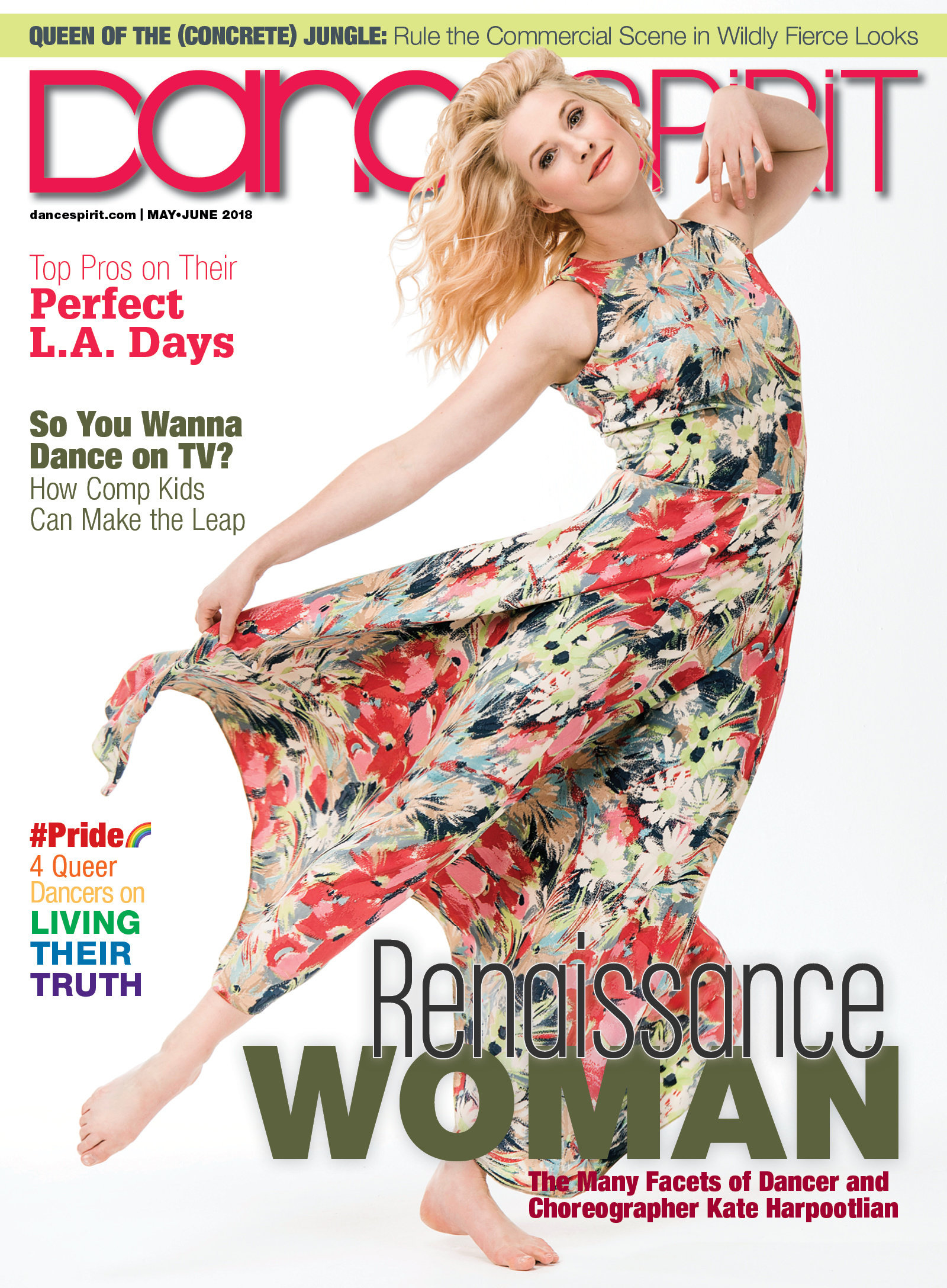 Get Dance Spirit in your inbox