What do you do when you're 4-years-old and you already have a viral YouTube following, a fan club including the one and only Ellen DeGeneres and several TV appearances under your belt? It's probably time to expand your brand—and that's exactly what Heaven King has done.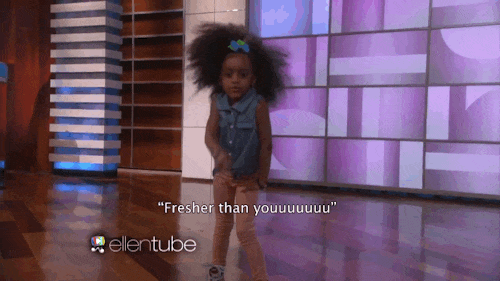 Yesterday, Heaven's mom Tianne released a video of the pint-sized diva dancing with her new crew. Five in total, the tiny dancers hit the streets of NYC with an unsurprisingly adorable performance to Silento's "Watch Me."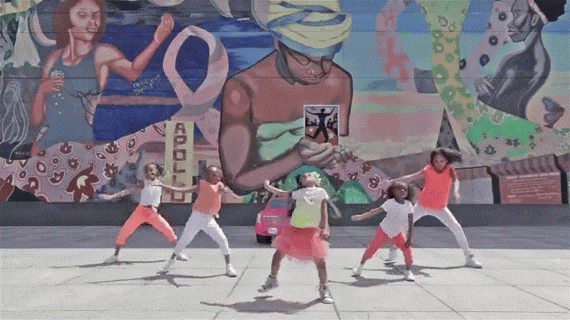 They hit the Nae Nae, the Whip, the Stanky Leg...yeah, this is some good stuff, guys. Check it out!
Btw, the pink Cadillac, complete with a "Heaven" license plate, was a gift from Ellen. #friendsinhighplaces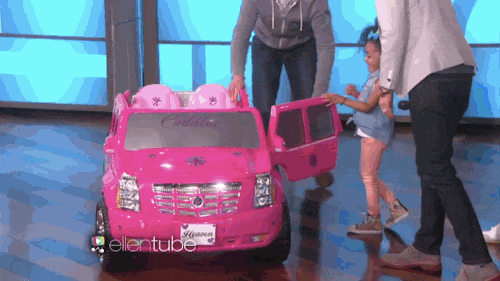 Ellen DeGeneres has the most delightful dance friends, amirite? I mean, she's basically adopted tWitch, which proves she has excellent taste. But she has an especially uncanny gift for picking out the teeny-tiniest of talents.
One of our favorite recurring "The Ellen DeGeneres Show" guests is little hip-hopper Heaven. Heaven was barely 3 when she first appeared on the show, sashaying her way through a routine to Beyoncé's "End of Time" with her mom, Tianne. Last year, she returned and upped the cuteness factor even higher, performing to Pharrell's "Happy." And this week, Heaven, now 4, was back in fine Beyoncé form, nailing choreo set to Queen B's "7/11."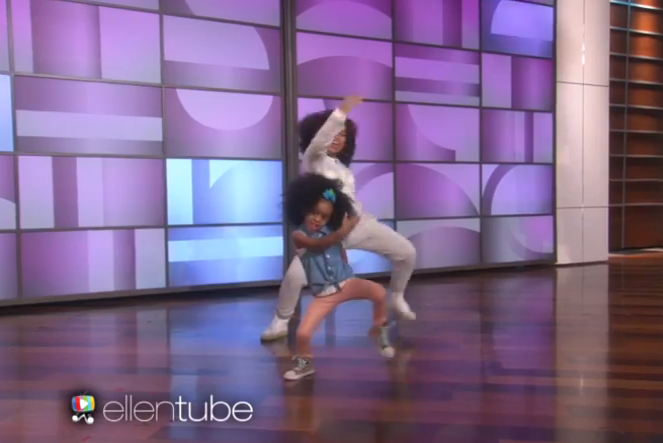 That HAIR! Love love love.
Also, Heaven would like you to know that she has a brother she loves very much. But he's not a human—he's a puppy named Cody CorZae: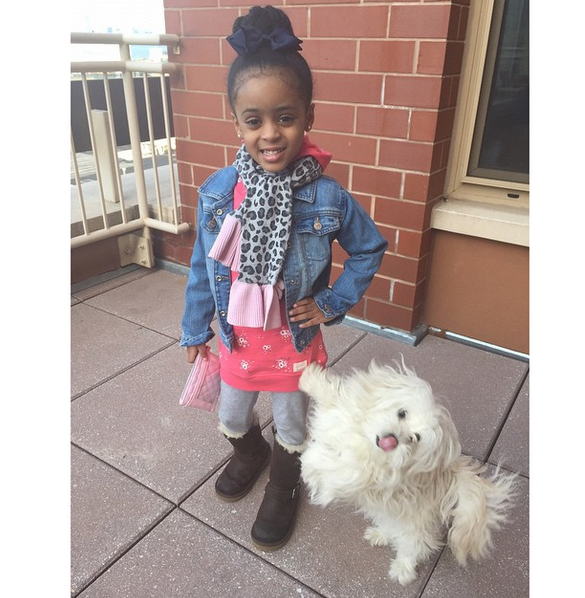 Via @heavenkingdances
This girl's got a serious case of the cutes.
Enjoy!
A bajillion listens and one fantastic Oscars performance later, you think you're finally getting over Pharrell's "Happy," don't you?
Well, you're not. Or at least you won't be once you watch this video of Ellen and her adorable dancing 3-year-old friend Heaven.
You've met Heaven already. She and her mom were on "The Ellen DeGeneres Show" last fall, doing a pretty impressive routine to Beyoncé's "End of Time." This week they returned to perform another insanely cute routine to "Happy."
How cute, you ask? THIS CUTE: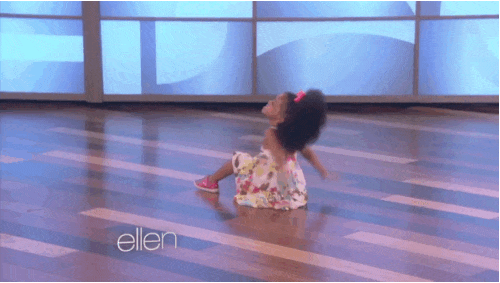 In a pre-dance interview, Heaven also tells Ellen that she would make her over with "a little bit of blush and red lipstick and pink eyeshadow," and that she wants Play-Doh for "Daughter's Day," because of course. Oh and then toward the end Heaven gets what looks like a lifetime supply of Play-Doh—but I don't know what happens afterward because at that point I passed out from cuteness overload.
Enjoy!
Oct. 07, 2013 10:10AM EST
Oh, precocious little kids. We can never get enough of your adorable antics. Thankfully, neither can Ellen.
Last week on "The Ellen DeGeneres Show," we met Heaven, a (just barely) 3-year-old cutie who, it turns out, already has some impressive moves. Her mom, a dance teacher, discovered Heaven's talent recently, when the little one was able to learn a bunch of pretty serious choreography to Beyoncé's "End of Time."
Kids under the age of 4 who can dance? That's one thing. Kids under the age of 4 who can pick up real choreography? That is quite another.
The segment also gave us this little gem:
Ellen: "Do you think you want to be a dancer when you grow up?"
Heaven: "I am a dancer!"
At the end, Heaven got tickets to see Beyoncé perform and a butterfly costume for Halloween, and the world was showered in rainbows and unicorns. Or maybe only the first two things actually happened, and that last bit was just in my heart.
Enjoy!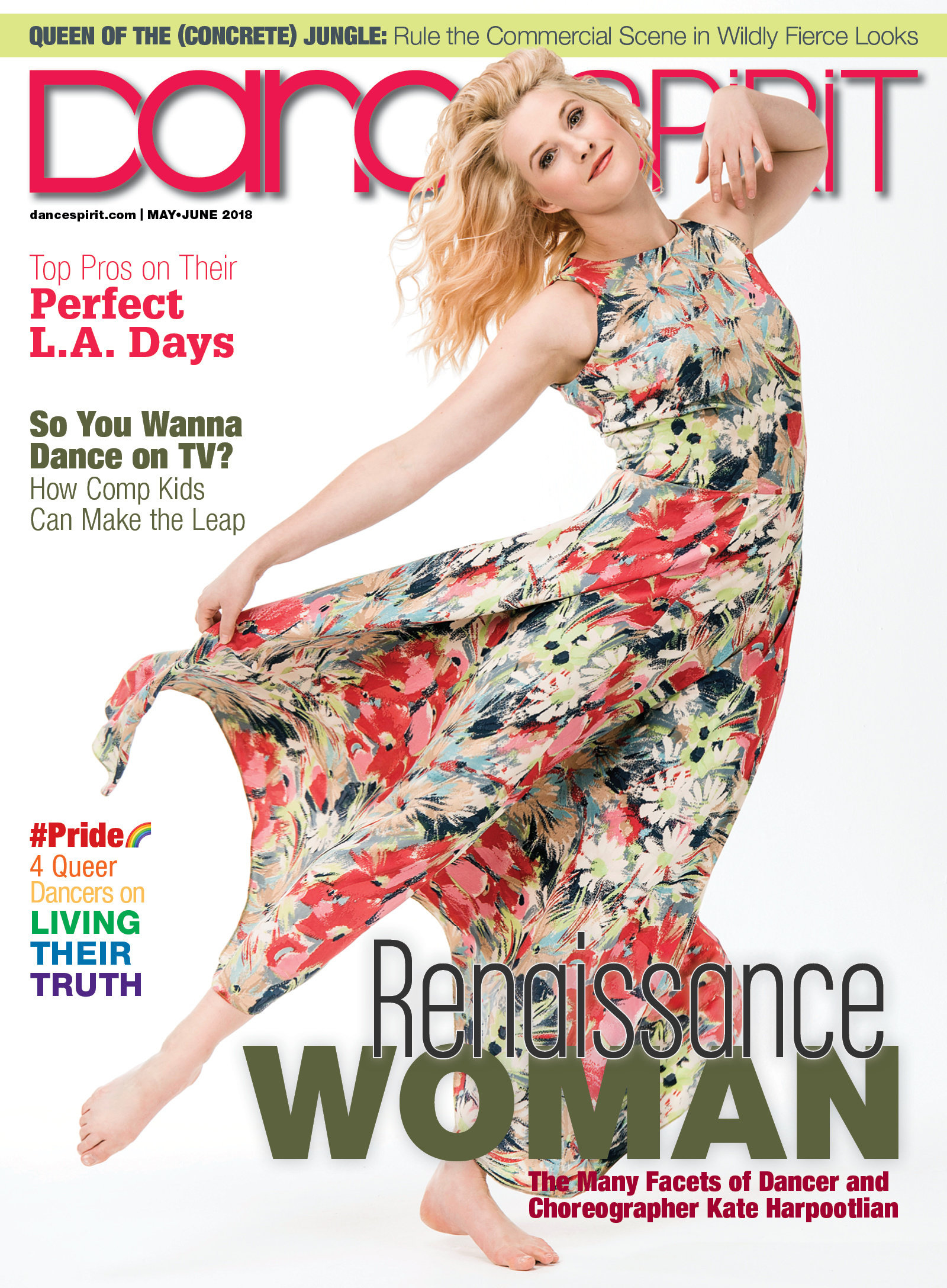 Get Dance Spirit in your inbox