Mar. 29, 2013 10:44AM EST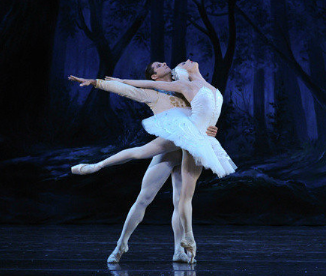 ABT's Veronika Part and Marcelo Gomes in "Swan Lake," part of the gala program. (photo Siggul/Visual Arts Masters)
Nobody puts on a ballet gala quite like Youth America Grand Prix. Their must-see performances routinely feature bold-faced names from all over the world. Watching all those ballet superstars sharing a single stage is one of those experiences that'll give you goosebumps.
Well, here's your chance to see one of the competition's most impressive galas for the price of a movie ticket. Emerging Cinemas—which has been broadcasting some seriously impressive shows recently—will beam YAGP's "Ballet's Greatest Hits," performed earlier this year in Tampa, FL, to movie theaters nationwide this Sunday, with an encore showing on Tuesday.
You don't want to miss this, guys. The lineup includes New York City Ballet's Ashley Bouder and Daniel Ulbricht, Alvin Ailey American Dance Theater's Alicia Graf Mack and Antonio Douthit, San Francisco Ballet's Maria Kochetkova and Taras Domitrio, American Ballet Theatre's Veronika Part, Marcelo Gomes, Hee Seo and Stella Abrera, National Ballet of Canada's Greta Hodgkinson, Dutch National Ballet's Matthew Golding and Boston Ballet's Alejandro Virelles. Phew!
Not enough starpower there to tempt you? a) You be crazy, and b) wait! There's more: The broadcast will also be hosted by "So You Think You Can Dance" producer Nigel Lythgoe and feature interviews with soon-to-be Paris Opéra Ballet director Benjamin Millepied and the ever-awesome ABT soloist Misty Copeland.
Visit the Emerging Cinemas website to find a participating theater near you!
Feb. 07, 2013 11:26AM EST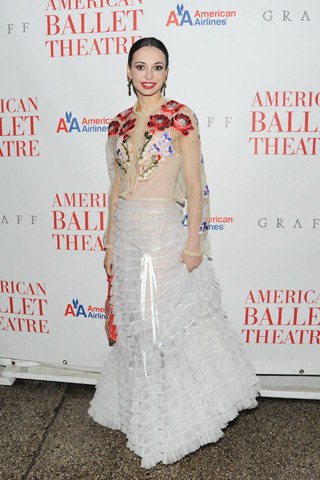 So, remember when New York City Ballet honored designer Valentino at a big gala that was attended by a gazillion movie stars, and it was awesome?
Well, American Ballet Theatre just announced the details of its Metropolitan Opera House gala this May, and it sounds like it's going to be equally glittery. Yay!
Providing the high-fashion connection is Christian Dior Couture, which is sponsoring ABT's gala. No word yet on whether or not that'll involve designing costumes for the ballets performed, but hey, at the least our favorite ballerinas will probably be decked out in some gorgeous Dior gowns at the dinner afterwards.
And what high-wattage stars will be attending? Honorary chairs Caroline Kennedy and Blaine Trump, for starters. But take a look at this honorary committee list: Kim Cattrall, Jennifer Love Hewitt, Stacy Keibler, Lea Michele, Kelly Rutherford, Zoë Saldaña, Ashlee Simpson, Aaron Sorkin, Stephanie Szostak and Uma Thurman. Straight A-list.
Finally, of course, there are the stars us nerds care about most: the company's principal dancers! And the gala cast list is enough to make your knees weak: Roberto Bolle, Herman Cornejo, Irina Dvorovenko, Marcelo Gomes, David Hallberg, Paloma Herrera, Julie Kent, Gillian Murphy, Natalia Osipova, Veronika Part, Xiomara Reyes, Polina Semionova, Hee Seo, Daniil Simkin, Cory Stearns, Ivan Vasiliev and Diana Vishneva. We haven't heard what they'll be dancing yet, but frankly even if they all just came out and stood next to each other onstage we'd be happy.
See you on the red carpet on May 13! Or, uh, no, we probably won't be walking the red carpet. But we'll definitely be stalking it. Close enough!
Jul. 09, 2012 02:26PM EST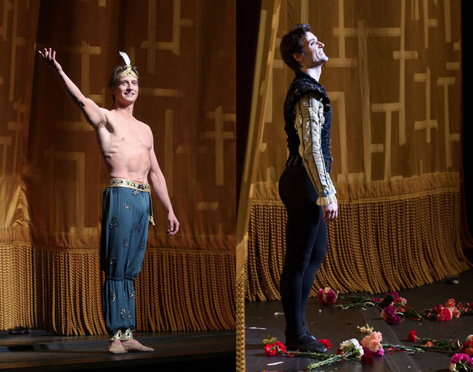 What a month it's been at American Ballet Theatre. Over the past few weeks, we've had to say goodbye to two of the company's most charismatic guys: Angel Corella, who is now the head of Barcelona Ballet; and Ethan Stiefel (aka Cooper Nielson), who recently took the helm of the Royal New Zealand Ballet. Both Corella and Stiefel have been wowing ABT audiences for years. It felt like the end of an era.
But then, last Friday, came the news that two dancers had been promoted. The gorgeous Hee Seo, fresh off a whole bunch of triumphant performances during ABT's Met season, is now a principal; dashing Alexandre Hammoudi, who recently danced his first Romeo (alongside Seo's Juliet), is now a soloist.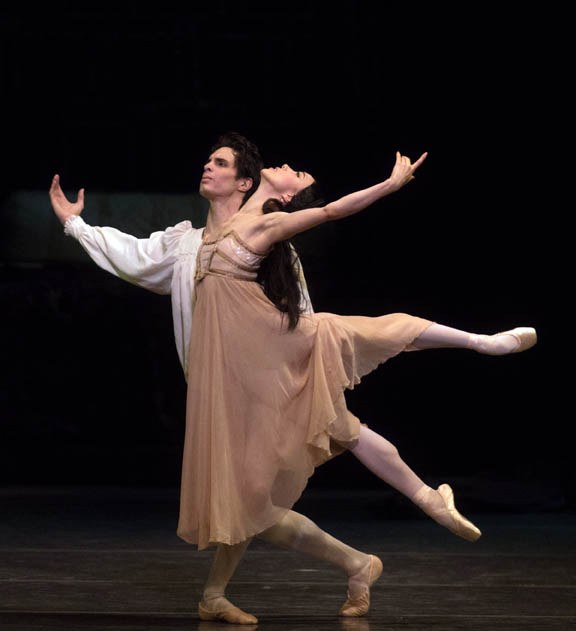 It was sort of perfect that the company announced their promotions in the wake of those two big retirements. Yes, it's the end of one era—but it's also the beginning of another.
We'll miss you, Angel and Ethan—and congratulations, Hee and Alexandre!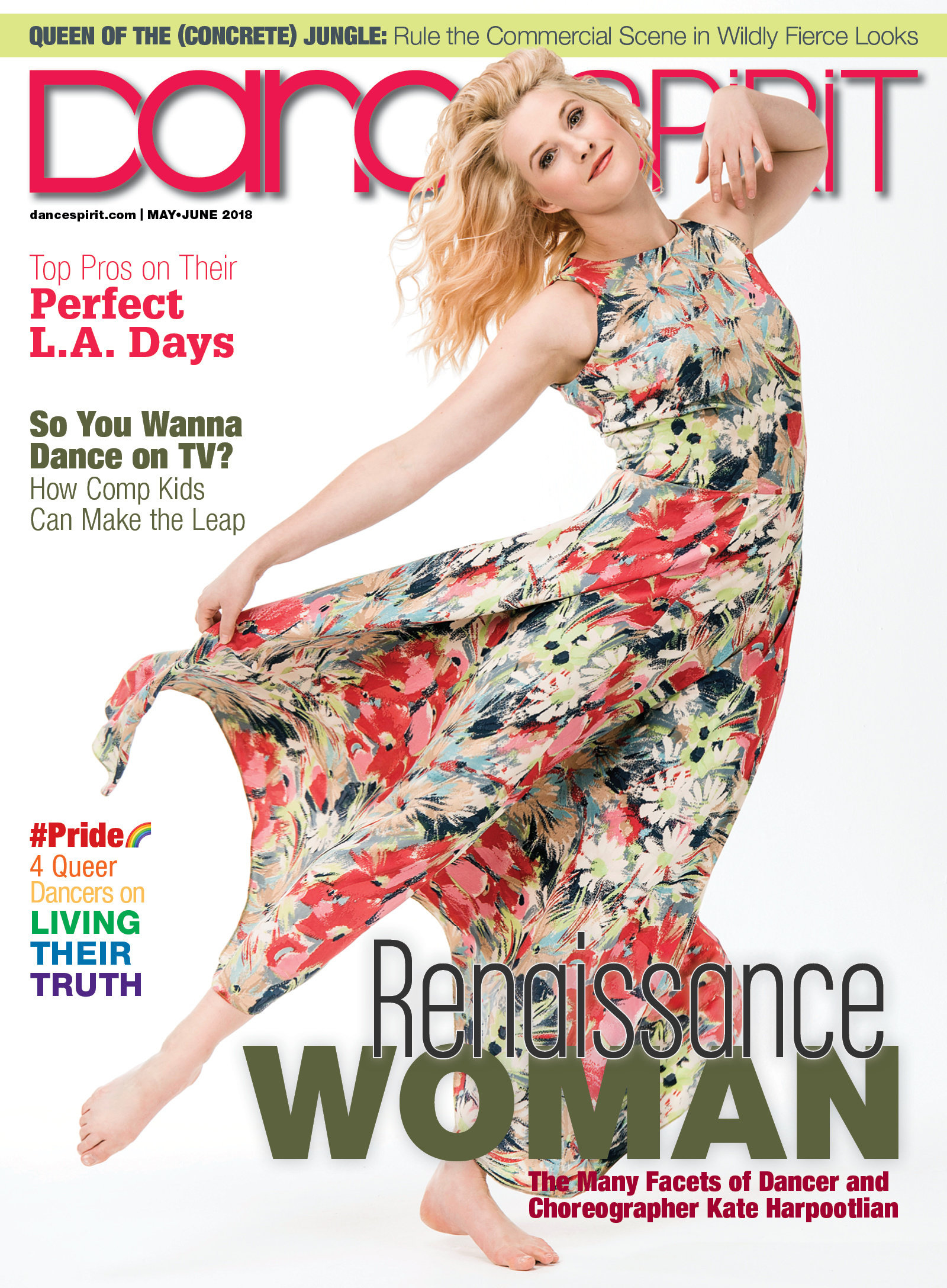 Get Dance Spirit in your inbox