We're guessing you or someone from your dance posse has dressed up/is currently dressed up as Sia-mode Maddie Ziegler. It's one of the preferred last-minute Halloween costumes for dancers, after all (nude leo, blonde wig, crazy face, go!)—including, last year, American Ballet Theatre principal Isabella Boylston. But we have to admit that we never expected noted Halloween enthusiast Heidi Klum, known for her super-duper maximalist costumes, to channel Maddie Z.
Leave it to Ellen DeGeneres, another Halloween devotee, to make that happen. For today's episode of "The Ellen Show," the dance-loving DeGeneres had Klum play the Maddie to her Sia. And they didn't stop at costumes: The two also did their own rendition of Sia's "Chandelier" video, complete with Klum's, um, interpretation of Ryan Heffington's choreography.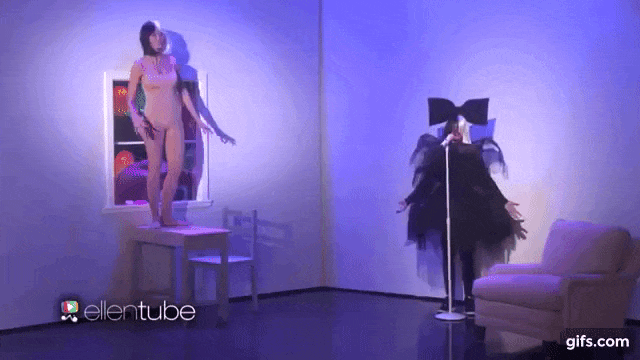 Is Heidi Klum secretly a great dancer? Nah. But the pair managed our expectations by confessing to rehearsing for a grand total of seven minutes—and the deliberately goofy result is actually kind of fun, in the way that everything Ellen touches is fun.
Happy Halloween, friends! ?
[I know, I know: We're talking about the dance–fashion connection AGAIN. But I can't help it, you guys! We just wrapped up a dance-y New York Fashion Week, and we're only a few days away from a New York City Ballet gala celebrating fashion, and my head is just exploding with dancefashiness. (Is "dancefashiness" a thing? Let's make it happen.)]
Last night, to send NYFW out in style, Macy's put on a fashion show of its own: "Macy's Front Row." And since Macy's is, well, Macy's, it was HUGE.
How huge? We're talking Madison Square Garden. We're talking performances by Jason Derulo, Nate Ruess and Thalía. We're talking looks from 10 different fashion lines.
And—fittingly, since part of the evening's proceeds went to the amazing Broadway Cares/Equity Fights AIDS—we're talking dancing. Lots of dancing.
Naturally, Derulo came with a pack of dancers and some hard-hitting choreo of his own. We'd expect nothing less from the "So You Think You Can Dance" Season 12 judge:
But we were also treated to a talented and adorable crew of littles in a Mother Ginger-esque number during the Hello Kitty presentation. (BRILLIANT IDEA: an all-Hello Kitty Nutcracker. Who's with me?)
Even the models for Heidi by Heidi Klum—the supermodel's lingerie line—were dancing up a storm. And kudos to them, because dancing in teeny-tiny panties is no mean feat:
Miss out? Never fear: "Macy's Front Row" will be televised on E! Next Wednesday, September 23 at 8 pm EST. Tune in then for all the dancetabulousness!
Aug. 09, 2012 10:26AM EST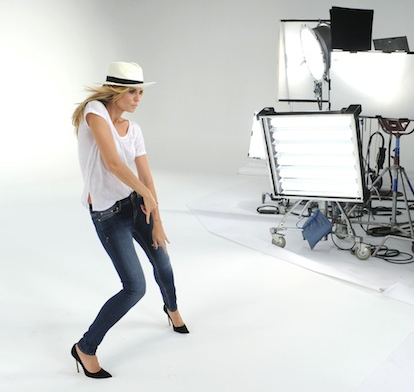 If you're like me, you already have a whole lotta love for Heidi Klum. Doesn't she seem like the kind of fun, happy-go-lucky girl you'd want to be best friends with?
Well, get ready to love her even more: Klum's got moves, too. Mia Michaels-choreographed moves, to be exact. The German supermodel is starring in a series of commercials for Jordache jeans that feature a hot dance sequence, courtesy Mia. (There's a lot of dance-y marketing going on these days, huh?) From these behind-the-scenes photos of the making of the campaign, the routine appears to include a hat and be all kinds of sassy.
Ehrfürchtige! (That's Klum-speak for "awesome.")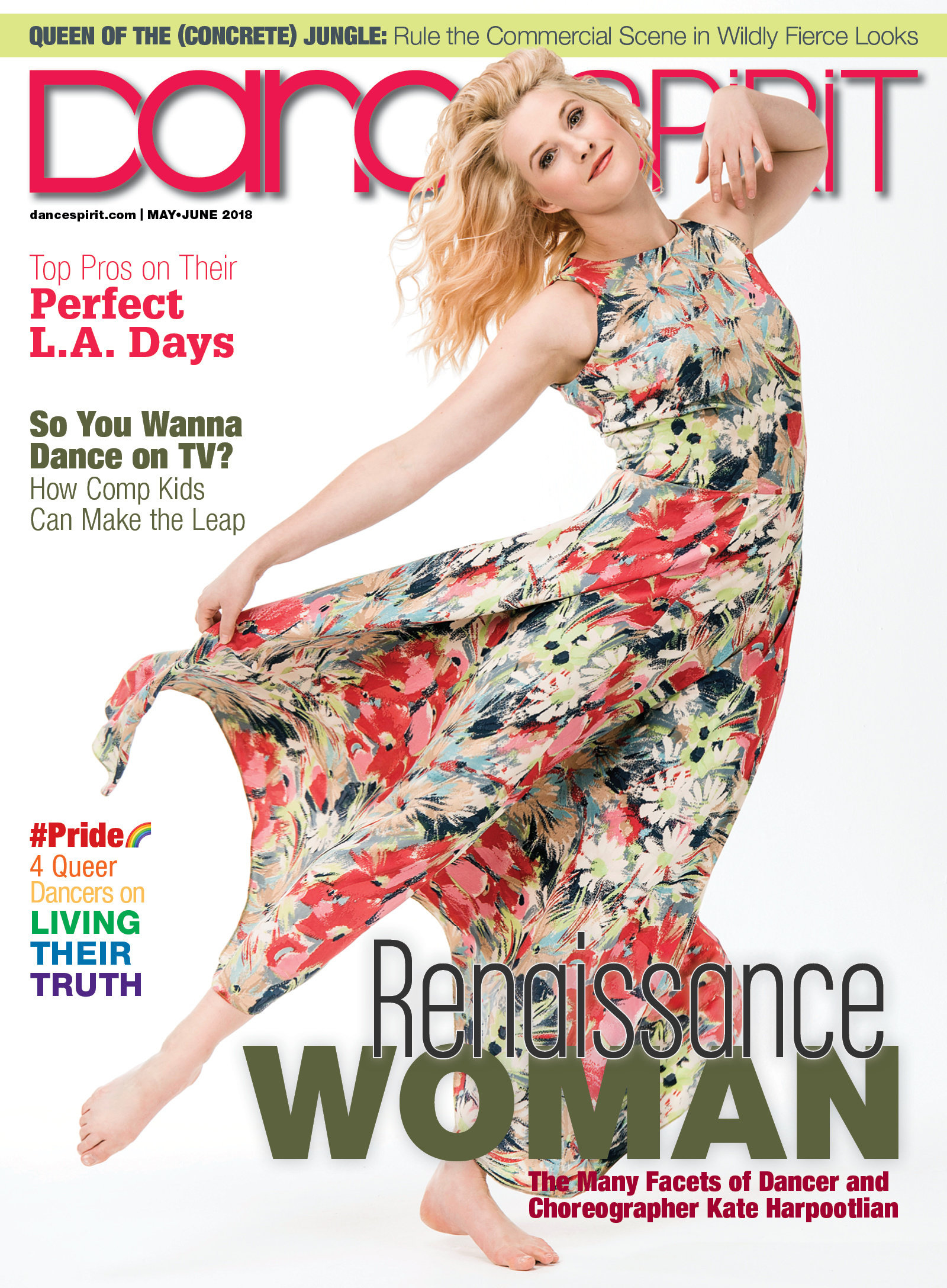 Get Dance Spirit in your inbox