Oct. 08, 2013 12:18PM EST
The New York Dance and Performance Awards (or, as dance peeps affectionately know them, The Bessies) are a pretty big deal: They're basically the dance world's Oscars, honoring artists from all different styles of dance.
Last night, the Bessie winners for the 2012-2013 season were announced at a glittery ceremony at the Apollo Theater—and the list includes some very impressive names.
Jazz legend Louis "Luigi" Faccuito was presented with the Lifetime Achievement award.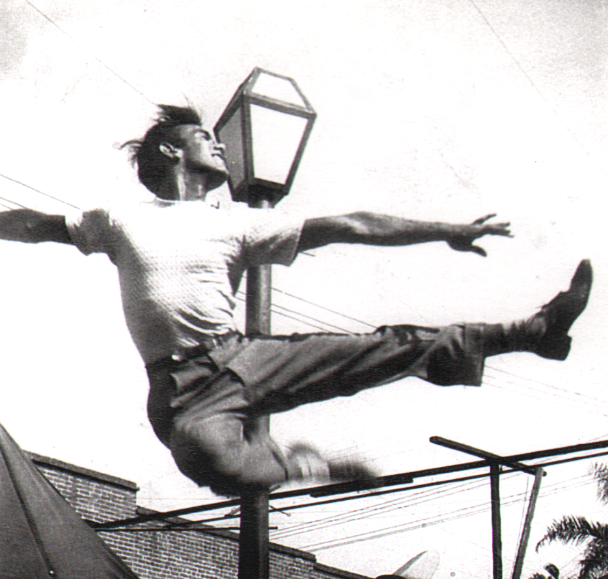 Luigi behind the Falcon Studios in Hollywood. Photo by Edith Jane.
Bill T. Jones' brilliant, joyous D-Man in the Waters won for Outstanding Revival.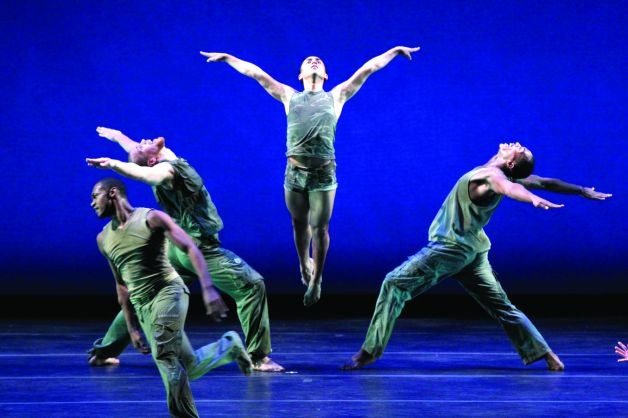 Bill T. Jones/Arnie Zane Dance Company in "D-Man in the Waters." Photo by Paul B. Goode.
American Ballet Theatre virtuoso Herman Cornejo won for Outstanding Performance for his work in pieces by Alexei Ratmansky, Mark Morris and Twyla Tharp.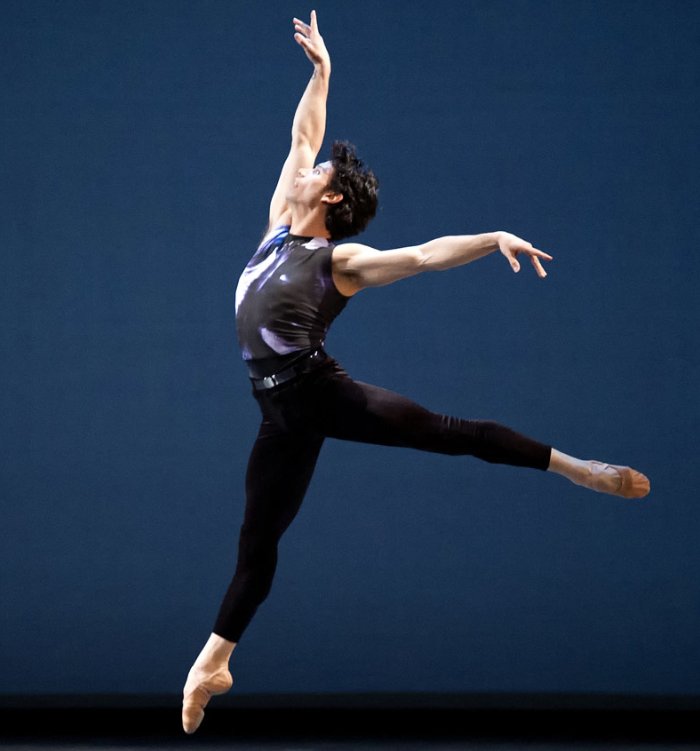 Herman Cornejo in Alexei Ratmansky's "Symphony #9."
Photo by Gene Schiavone.
The amazing Charles Riley, aka Lil Buck, and fellow jookin' sensation Ron "Prime Tyme" Myles also won for Outstanding Performance, for their show at Le Poisson Rouge.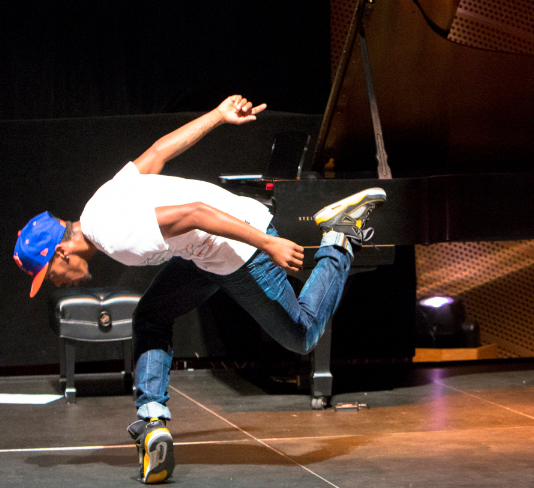 Lil Buck at Le Poisson Rouge. Photo by Alex Pitt.
Congrats to all the Bessie winners! Here's the complete list:
Outstanding Production: Michael Keegan-Dolan's Rian for Fabulous Beast Dance Theatre at Lincoln Center's White Lights Festival
Outstanding Production: Joanna Haigood's Paseo at Dancing in the Streets & Casita Maria Center for Arts
Outstanding Production: Zach Morris, Tom Pearson and Jennine Willett's Then She Fell for Third Rail Projects at Arts@Rennaissance and Kingsland Ward at St. Johns
Outstanding Production: Liz Santoro's Watch It at Museum of Arts and Design
Outstanding Revival: Bill T. Jones' D-Man in the Waters for the Bill T. Jones/Arnie Zane Dance Company at the Joyce Theater
Outstanding Performance: Sebastien Ramirez and Honji Wang in their duet AP15 at the Breakin' Convention at the Apollo Theater
Outstanding Performance: Charles "Lil Buck" Riley and Ron "Prime Tyme" Myles at Poisson Rouge
Outstanding Performance: Jaro Vinarsky in Pavel Palissimo's Bastard at La MaMa Moves! Dance Festival
Outstanding Performance: Herman Cornejo of American Ballet Theater
Oustanding Performance: Shantala Shivalingappa for her Shiva Ganga
Outstanding Sound Design: Ant Hampton and Tim Etchells for The Quiet Volume at Performance Space 122 and PEN World Voices Festival
Outstanding Visual Design: Fleur Elise Noble for her 2 Dimensional Life of Her at Under the Radar Festival at the Public Theater
Apr. 01, 2013 11:46AM EST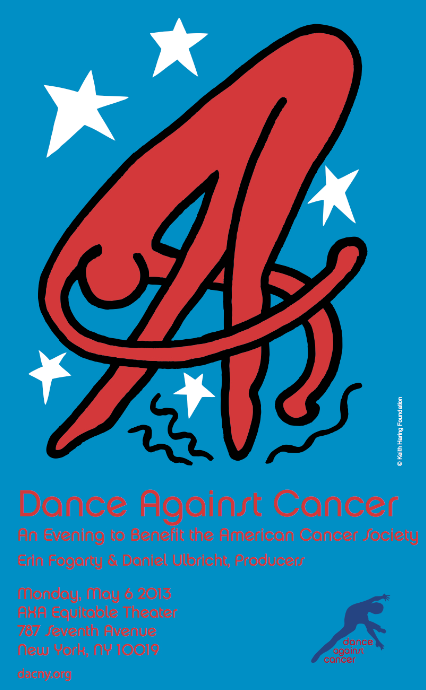 This year's Dance Against Cancer poster features an original drawing by artist Keith Haring.
A dance gala is always a good thing. But an impressively star-studded dance gala for a very important cause? It doesn't really get better than that.
The third annual Dance Against Cancer benefit, hosted by the American Cancer Society and produced by Erin Fogarty and New York City Ballet principal Daniel Ulbricht, will be held on May 6 in NYC. Like the last two galas, it'll feature performances by some of the dance world's best and brightest, many of whom have personal connections to the cause.
And I do mean best and brightest. The lineup is incredible: NYCB's Maria Kowroski, Wendy Whelan, Tiler Peck, Lauren Lovette, Robert Fairchild, Tyler Angle, Gonzalo Garcia and Daniel Ulbricht; American Ballet Theatre's Misty Copeland; Alvin Ailey American Dance Theater's Alicia Graf Mack and Matthew Rushing; Martha Graham Dance Company's Katherine Crockett and Lloyd Knight; and Lar Lubovitch Dance Company's Clifton Brown and Attila Csiki. There'll also be a special sneak peek at Christopher Wheeldon's Cinderella, performed by San Francisco Ballet's Maria Kochetkova and Joan Boada, and world premieres danced by Lil' Buck and ABT's Herman Cornejo.
Watch this beautiful, touching video describing Dance Against Cancer and its mission, with testimonials from many of the dancers who'll be performing at the gala. Then click here to find out more about the show and buy tickets. (Not in NYC? There's also an option to simply donate to the American Cancer Society.)
Feb. 07, 2013 11:26AM EST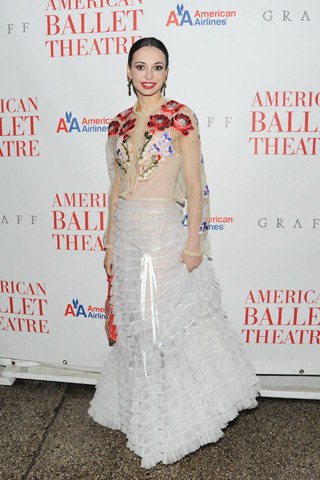 So, remember when New York City Ballet honored designer Valentino at a big gala that was attended by a gazillion movie stars, and it was awesome?
Well, American Ballet Theatre just announced the details of its Metropolitan Opera House gala this May, and it sounds like it's going to be equally glittery. Yay!
Providing the high-fashion connection is Christian Dior Couture, which is sponsoring ABT's gala. No word yet on whether or not that'll involve designing costumes for the ballets performed, but hey, at the least our favorite ballerinas will probably be decked out in some gorgeous Dior gowns at the dinner afterwards.
And what high-wattage stars will be attending? Honorary chairs Caroline Kennedy and Blaine Trump, for starters. But take a look at this honorary committee list: Kim Cattrall, Jennifer Love Hewitt, Stacy Keibler, Lea Michele, Kelly Rutherford, Zoë Saldaña, Ashlee Simpson, Aaron Sorkin, Stephanie Szostak and Uma Thurman. Straight A-list.
Finally, of course, there are the stars us nerds care about most: the company's principal dancers! And the gala cast list is enough to make your knees weak: Roberto Bolle, Herman Cornejo, Irina Dvorovenko, Marcelo Gomes, David Hallberg, Paloma Herrera, Julie Kent, Gillian Murphy, Natalia Osipova, Veronika Part, Xiomara Reyes, Polina Semionova, Hee Seo, Daniil Simkin, Cory Stearns, Ivan Vasiliev and Diana Vishneva. We haven't heard what they'll be dancing yet, but frankly even if they all just came out and stood next to each other onstage we'd be happy.
See you on the red carpet on May 13! Or, uh, no, we probably won't be walking the red carpet. But we'll definitely be stalking it. Close enough!
May. 14, 2012 12:17PM EST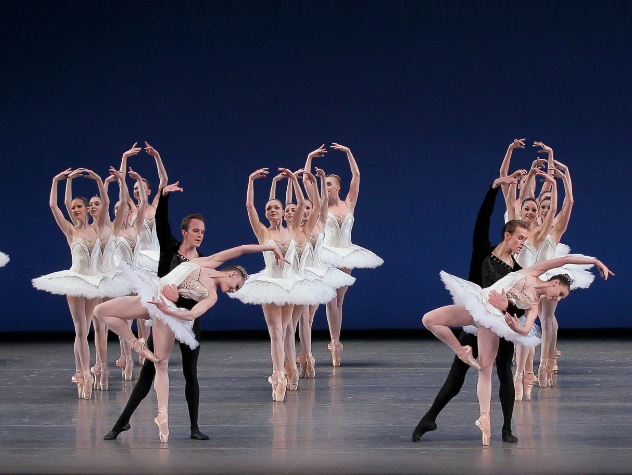 For most New Yorkers, the arrival of spring means long afternoons in Central Park, deciding to walk to the subway stop that's a few blocks farther away, eating brunch alfresco.
But for some lucky bunheads, spring means something else entirely: It's ballet gala season!
For a few glorious weeks in April and May, dance editors clutch their much-coveted single tickets and enter glamorous alternative universes: the Youth America Grand Prix gala, the New York City Ballet gala, the American Ballet Theatre gala. Yes, these glitzy events are opportunities to rub elbows with the sparkly people—ballet celebrities and celebrity celebrities both—and that's kind of fun. But they also feature a ridiculously high concentration of exciting ballet dancers onstage. How often do you get to see Ekaterina Kondaurova, Herman Cornejo, Misty Copeland, Tamara Rojo and Sergei Polunin on a single program (the YAGP gala)? How about an evening featuring nearly the entire NYCB roster, costumed by the likes of Rodarte and Gilles Mendel (last week's NYCB gala)?
Tonight is the ABT gala, and its lineup looks fantastic: nearly all the company's principals plus the likes of Polina Semionova, Diana Vishneva, Alina Cojocaru, Natalia Osipova and Ivan Vasiliev. I get a little shiver of happiness just listing all those names in the same sentence.
And though us editors don't even try to compete with the fancy people who'll make the best-dressed list, we still have a little fun with our outfits, too. After all, it's not every day that I have the opportunity to wear a floor-length pink silk skirt. Thank you, gala season!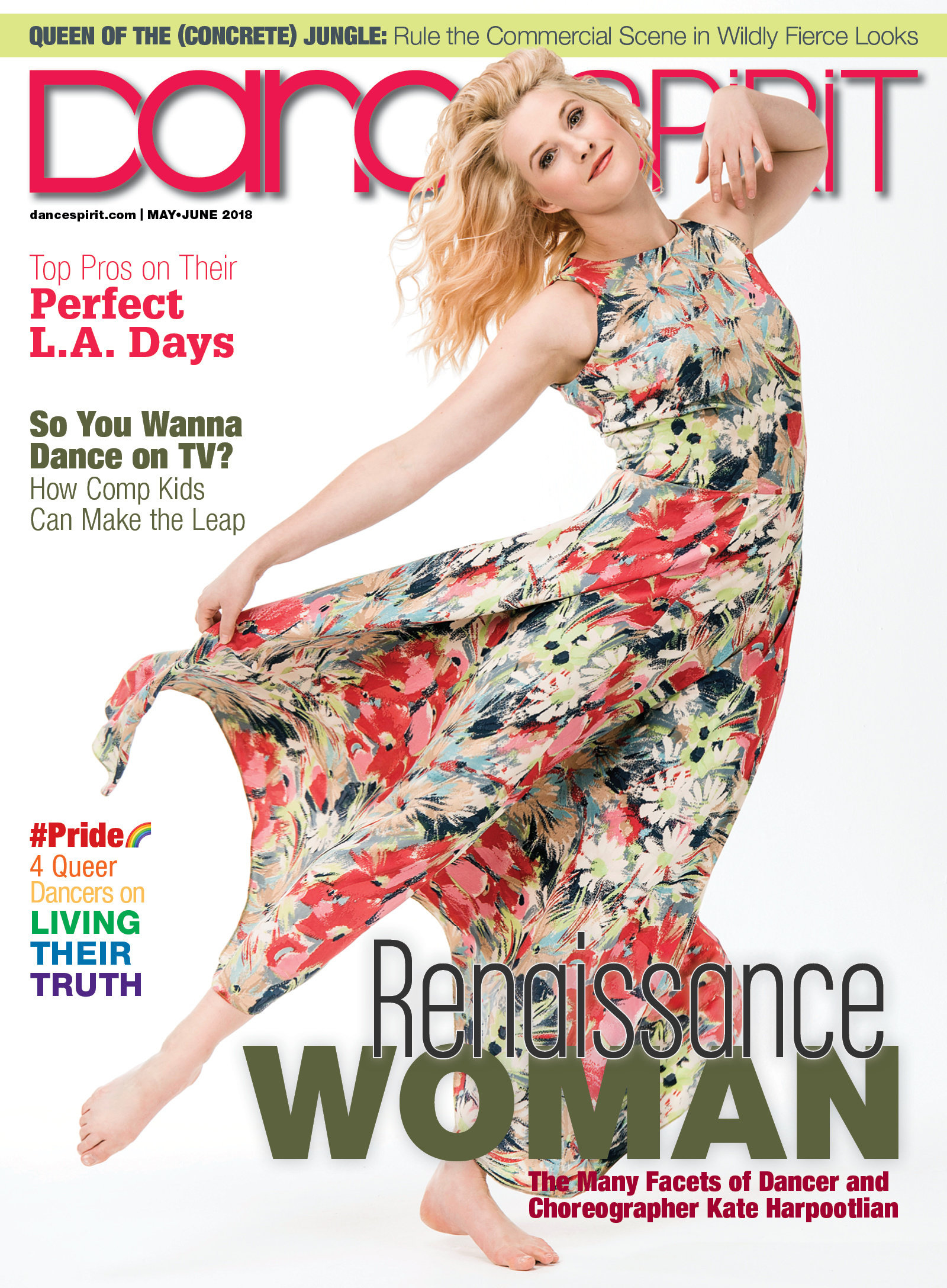 Get Dance Spirit in your inbox