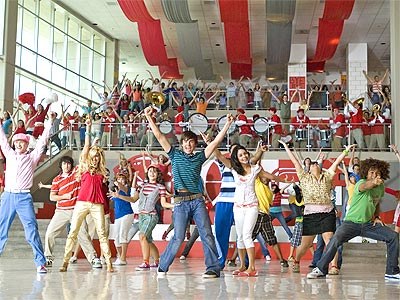 We're all in this together, amirite? (Photo by Fred Hayes/Disney Channel)
It's hard to believe it's been almost nine years (WUT) since Troy and Gabriella won our hearts in Disney Channel's High School Musical. #Throwback to the epic hallway flash mobs, the intense basketball choreo, the emotional romance...ahh, such memories. But these days, the hallways of East High are serving a slightly different purpose.
Here's the scoop: Dream team Scott Winn and Brenden Bytheway (aka Scott & Brendo, the guys who brought us the "Stormtrooper Twerk" and the "Harry Potter vs. Twilight Dance Battle") were searching for a place to shoot their latest project, "High School Dance Battle: Geeks vs. Cool Kids." HSM's old stomping grounds seemed a natural fit. But while this blast of nostalgia sure is lovely, it's not the main reason we're obsessed with this video. You guys, the dance is sooo good.
It should be no surprise: The man behind the moves is choreographer Jason Celaya, who collaborated with Scott & Brendo on "Stormtroopers" and "Harry Potter vs. Twilight." He's also responsible for "The World's Largest Treadmill Dance," so you know he does it big. To pump up the dance power even more, they've got Chachi Gonzales leading the cool kids and Jade Chynoweth repin' the geeks. So, yeah, you know you want to watch this.
Happy Saturday!
Quick: Name a dance-y movie or TV show. Chances are Britt Stewart was featured in it. The Colorado native has performed in all three High School Musical movies, Fame, No Strings Attached and Teen Beach Movie. Her TV credits include "Bunheads," "Glee" and "Dancing Fools." Plus, she's rocked out behind Rihanna, Demi Lovato, Janet Jackson, The Veronicas, Vanessa Hudgens and, most recently, Katy Perry. Want to know more about this hard-working, versatile dancer? Read on for The Dirt. —RZ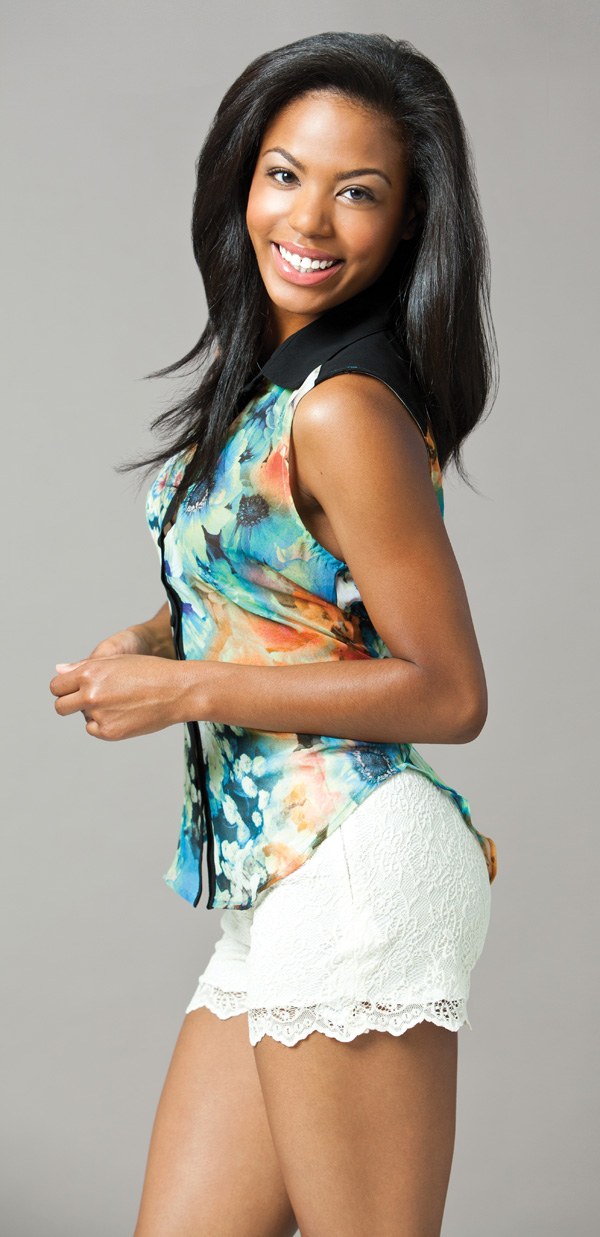 (courtesy Britt Stewart)
What did you want to be when you were a kid? "A pediatric surgeon"
Performer you would drop everything to see: "Prince--I think he is brilliant as an artist and a performer."
Must-see TV show: "Grey's Anatomy--I've been a fan since Season 1."
Who is your dance crush? "Patrick Swayze"
Favorite movie: "Dirty Dancing of course!"
Biggest guilty pleasure: "watching cooking shows"
Something most people don't know about you: "I still have to wear my retainer at night...shhhh!"
Who would play you in a movie? "Kerry Washington"
What are your pet peeves? "Water around my bathroom sink--I know it's weird!"
What's your most embarrassing onstage moment? "I split my pants while filming a scene in the film No Strings Attached."
What has been your proudest career moment so far? "dancing for Janet Jackson"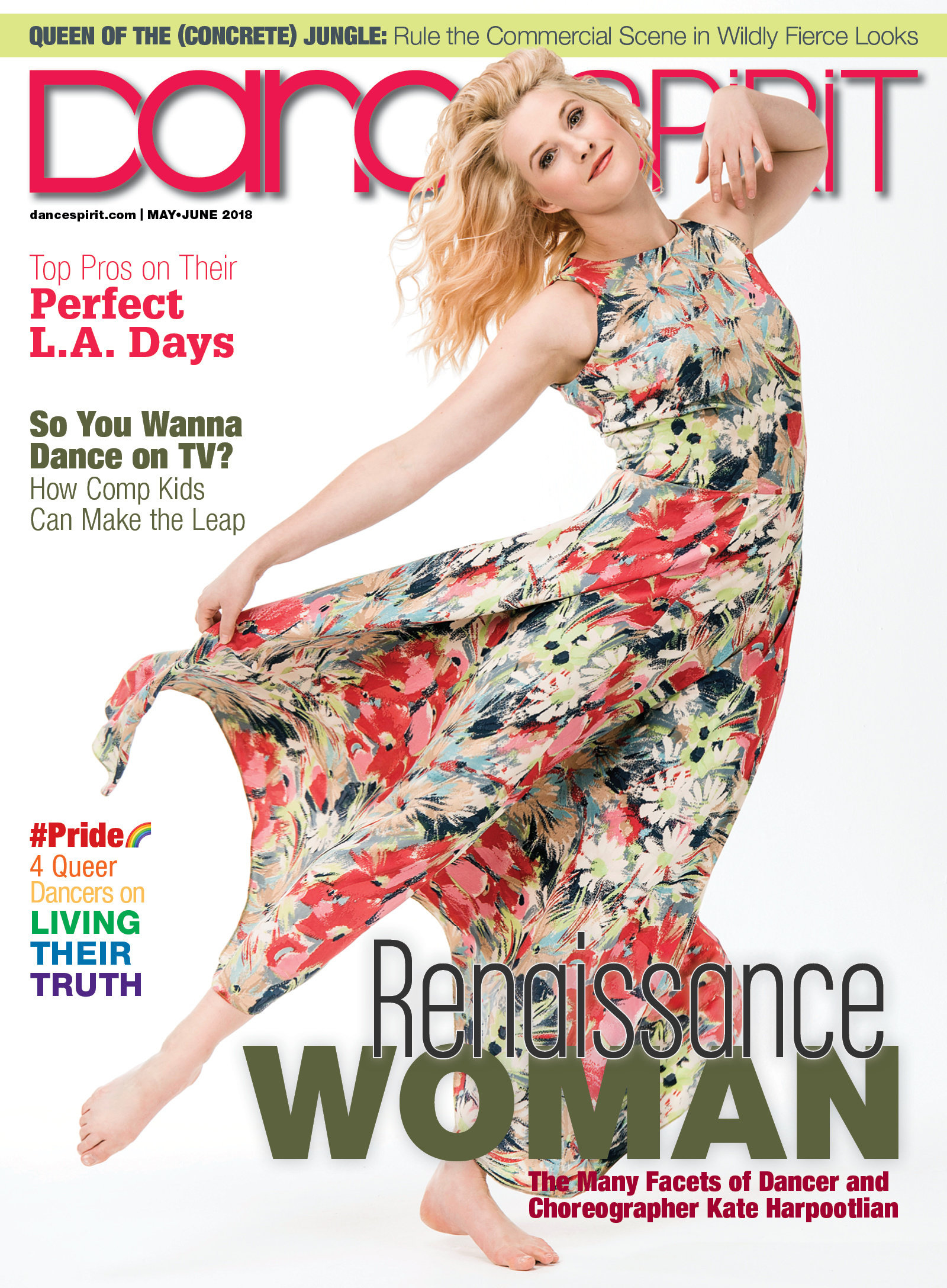 Get Dance Spirit in your inbox