Thinkstock
Dance majors are always busy, but when the weather cools, activity heats up on campus. Back-to-school excitement is replaced by midterms, extra rehearsals and social events. Dance Spirit spoke with Julia Spizzichini, a sophomore in the commercial dance program at Pace University, and Melissa Lowe, University of Arizona professor of dance and director of student services and advising, to find out how to stay healthy and manage time—while still having fun.
Keep reading...
Show less
Oct. 14, 2015 09:09AM EST
Confident you're going to breeze through your college application essay? On campus, you can take those writing skills to the next level. Whether you're reflecting on a repertory class, critiquing a performance or researching a pivotal moment in dance history, in these writing-heavy dance programs you'll sharpen your critical, technical and creative skills all at once.
Emory University
At Emory University in Atlanta, GA, every dance major double-majors in another subject—which means students can combine English literature or creative writing with dance studies. "We're teaching students how to reflect on dance," says Lori Teague, an associate professor and director of dance at Emory. "Every class, from 'Contemporary Issues in Dance' to 'Somatic Practices,' has a writing component."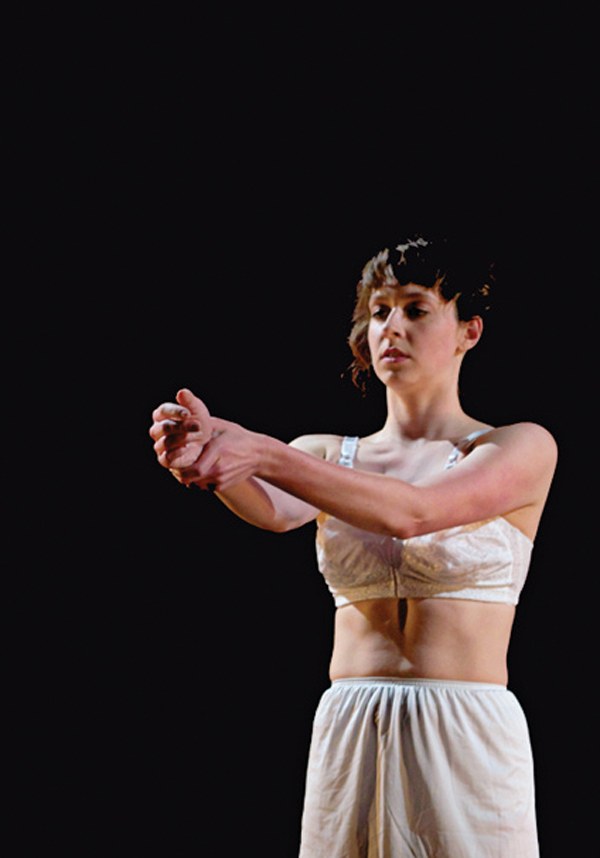 Sarah Freeman performs in her honors thesis concert at Emory University. (Photo by Lori Teague, courtesy Emory University)
Emory students with high GPAs can complete an honors thesis crystallizing their writing skills. "Our most recent honors thesis in dance was by Sarah Freeman and combined an academic paper with choreography inspired by author Flannery O'Connor," Teague says.
University of California–Irvine
At UC Irvine, dance majors are pushed to apply their performance skills to their writing. "Dancers' observational powers make them very good writers," says Jennifer Fisher, PhD, an associate professor of dance. But she stresses that great writing requires as much work as technique class.
Students put those skills into practice in classes like "Critical Issues in Dance," where they learn to differentiate among various types of dance writing. Students also learn why dance writing and criticism are important elements in a performance career. "It's a way to engage with the public and be recorded in history," Fisher says. "Choreographers need to be able to solicit and facilitate that kind of writing to survive in the dance world."
Barnard College
Dancers at Barnard College in NYC have many opportunities to stretch their writing skills. Mindy Aloff, adjunct associate professor of dance—and noted author, editor, journalist, essayist and dance critic—teaches classes like "From the Page to the Dance Stage," which covers works of literature that have been interpreted through dance but weren't originally intended for it.
When she teaches dance criticism, Aloff wants her students to gain perspective on the role of a critic by being one themselves: "Dancers should understand what goes into that specialized kind of writing—especially if one is, someday, likely to be reviewed!"
It's that late-summer time of year when a lot of you, especially you high school juniors and seniors, are starting to have college-related meltdowns. Your minds are swirling with questions—important ones. What school might be the best fit for you? How should you go about narrowing down your list of colleges? Should you major in dance? Which programs will prepare you for the ballet world, or the musical theater world, or the modern world, or the commercial world?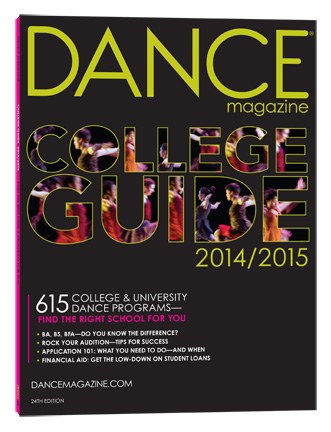 Yes, it's stressful. But don't start hyperventilating just yet: We're here for you! First of all, in about a week, our college-themed September issue will be hitting your mailbox, and it's jam-packed with advice about the oh-so-fraught application process. But there's another resource available right now: the 2014/2015 Dance Magazine College Guide.
The DMCG, aka the College Mothership, is the educated dancer's guide to dance education. It features an easy-to-understand directory of 615 (!) dance programs, with color-coded information about the styles and degrees each one offers. It also includes financial advice and tips about merit-based scholarships; a step-by-step college prep timeline that walks you through the application process; advice from the likes of Sonya Tayeh; and so, so much more.
Where can you find this magical thing, you ask? Right here. Order your copy—and then take a few deep breaths. It's going to be OK!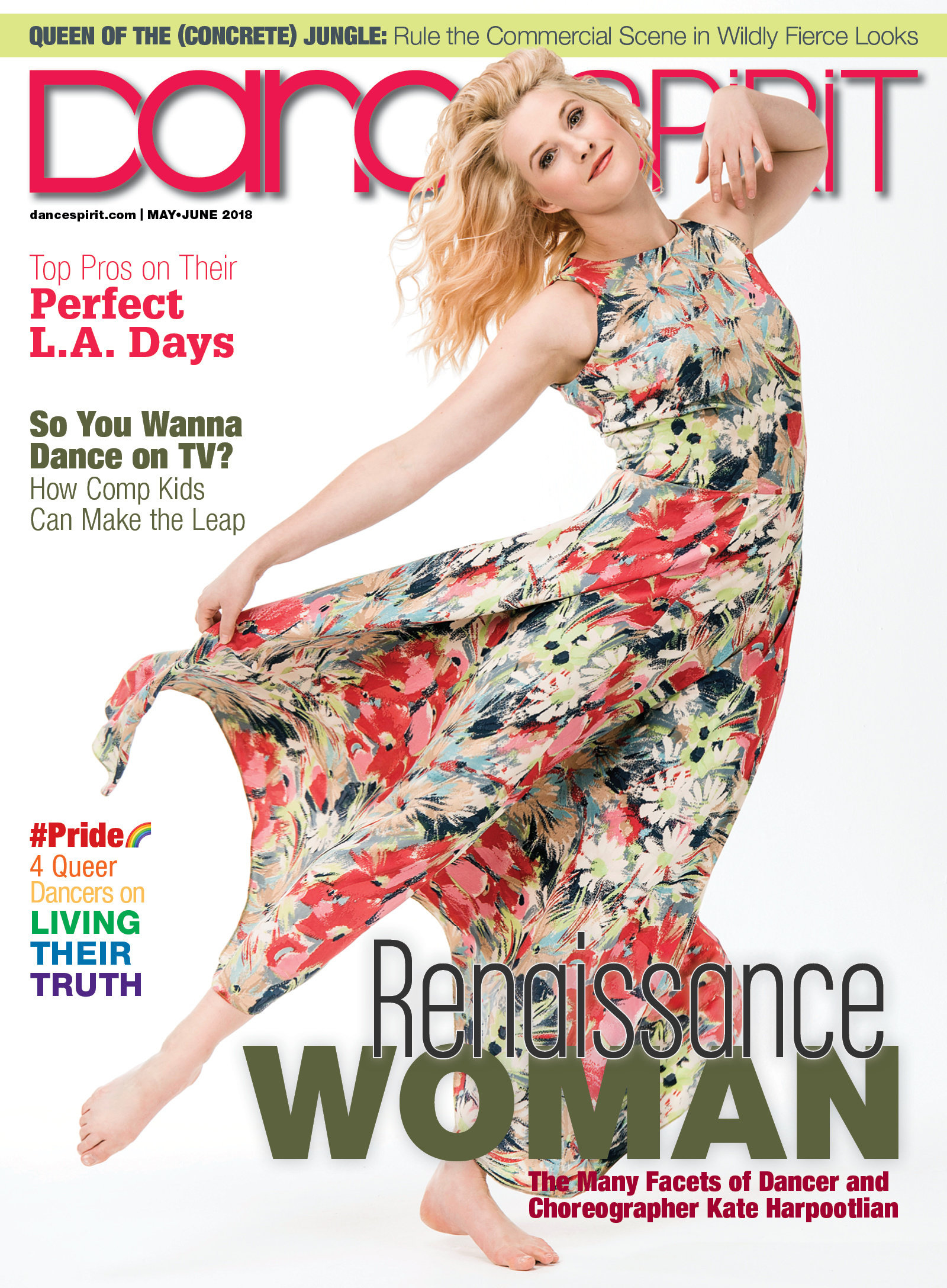 Get Dance Spirit in your inbox