Swan Lake premiered at the Bolshoi Ballet in 1877, but since then it's undergone many variations and alterations. Dancers perform everything from New York City Ballet's stripped-down two-act version to Christopher Wheeldon's Degas-esque fantasy. And while each interpretation has its own merit and relationship with Tchaikovsky's score, wouldn't it be cool to know what the original was like?
Luckily, for dance #nerdz everywhere, there's been a major discovery at the Bolshoi: The New York Times reports that "a cache of materials uncovered during the recent renovation of the Bolshoi Theater [...] helps answer lingering questions about the first Swan Lake." SO COOL.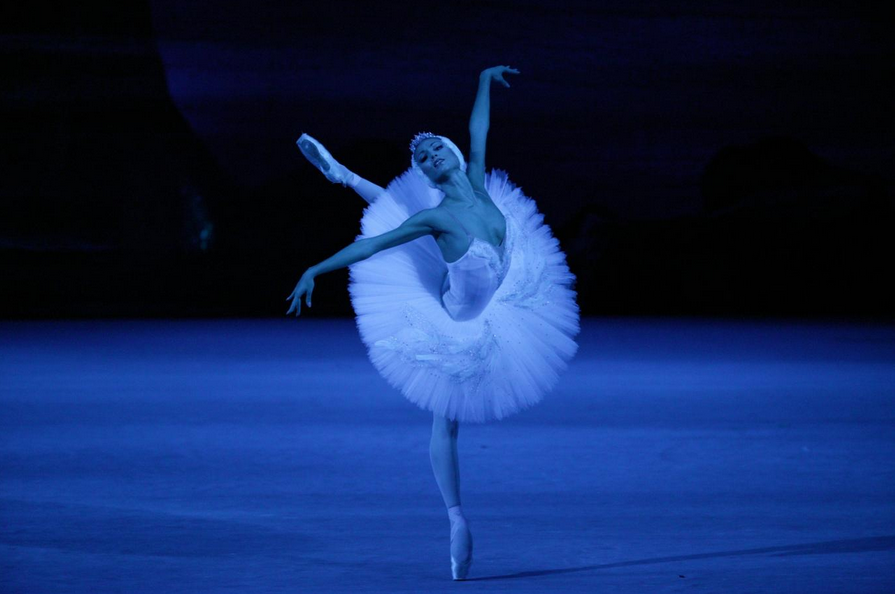 (Ekaterina Shipulina, photo by Damir Yusupov)
The classical production we're all familiar with is based on a 1895 staging by Marius Petipa, and it relied on a score that was rearranged from Tchaikovsky's original. It's hard to imagine the super-classical version of the ballet sounding or looking any different, but Lydia Geiten, the ballerina cast as the original lead, refused the part saying that the score was too boring (!). I guess generations of tinkering have spiced things up, because I can't imagine there's a bunhead out there who doesn't want to dance Odette/Odile—at least partly due to the beauty of the music.
Since Alexei Ratmansky's rebuild of The Sleeping Beauty was smashingly successful for American Ballet Theatre, maybe now is a great time to start piecing together notes on the original costumes and musical arrangements for Swan Lake. I know I would LOVE to see it.
I'm sure you guys know about Jiří Kylián—the Czech choreographer who has almost single-handedly defined contemporary dance, and whose work is Nederlands Dans Theater's calling card. But do you know about Mats Ek?
Ek is a Swedish choreographer and the former director of the Cullberg Ballet (that home of all things REALLY weird). He's known for some of his masterpieces, like 2000's Apartment, as well as his adaptations of classical ballets like Giselle and Swan Lake (not to mention his iconic artistic partnership with Sylvie Guillem). Let's just say that when he's done with them, the ballets look absolutely nothing like what you'd expect.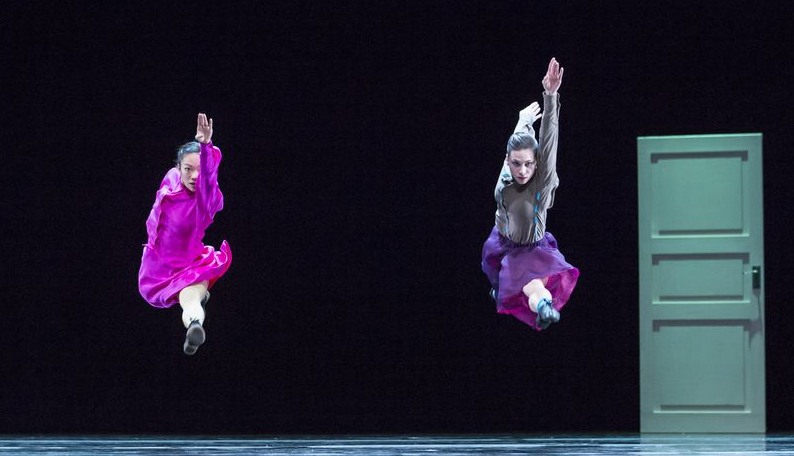 Hubbard Street Dance Chicago's Jessica Tong and Jacqueline Burnett in Mats Ek's Casi-Casa (photo by Todd Rosenberg)
Thanks to the new documentary The Choreographer Mats Ek, you can get inside Ek's mind as he creates work. It's available to rent on Vimeo, and it provides some insight into a process that can seem hopelessly enigmatic. And now that there's also a new-ish documentary about Kylián, you can give yourself an education in contemporary European choreographers! Dance #nerdz rejoice!
At this point, you've all heard of TED Talks. But have you heard of "Tap Talks"?
Hoofers, get excited.
Tonight, the American Tap Dance Foundation begins a six-part monthly series—"Tap Talks"—as part of its mission to educate the community about this classic American dance style. The talks will bring together everyone from tap dancers and choreographers to dance historians and writers. Oh, and there will be movies too, guys. (Three words: Gregory Hines footage.)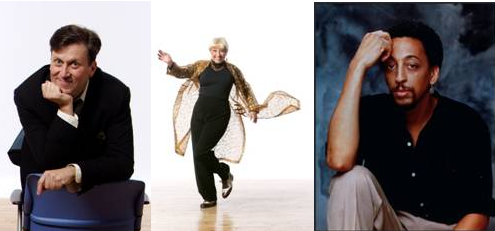 (Left to right) ATDF Artistic/Executive Director Tony Waag (photo by Lois Greenfield), tap dancer and mentor Brenda Bufalino (photo by Lois Greenfield) and Gregory Hines (photo by Greg Gorman)
The series begins tonight at 7:30pm at American Tap Dance Center in NYC, and it continues on a once-per-month schedule until June. Here's the lineup:
January 24, 2014: Explore Choreography!
February 14, 2014: Happy Birthday Gregory!
March 28, 2014: Tap Forward!
April 25, 2014: Tap and Vaudeville!
May 23, 2014: Let's Celebrate National Tap Dance Day! (May 25)
June 27, 2014: Tap City Re-Visited!
For tickets, call (646) 230-9564. (Click here for more info.)
And with that, we'll leave you with this epic Gregory Hines tap solo from the classic film White Nights. Happy Friday!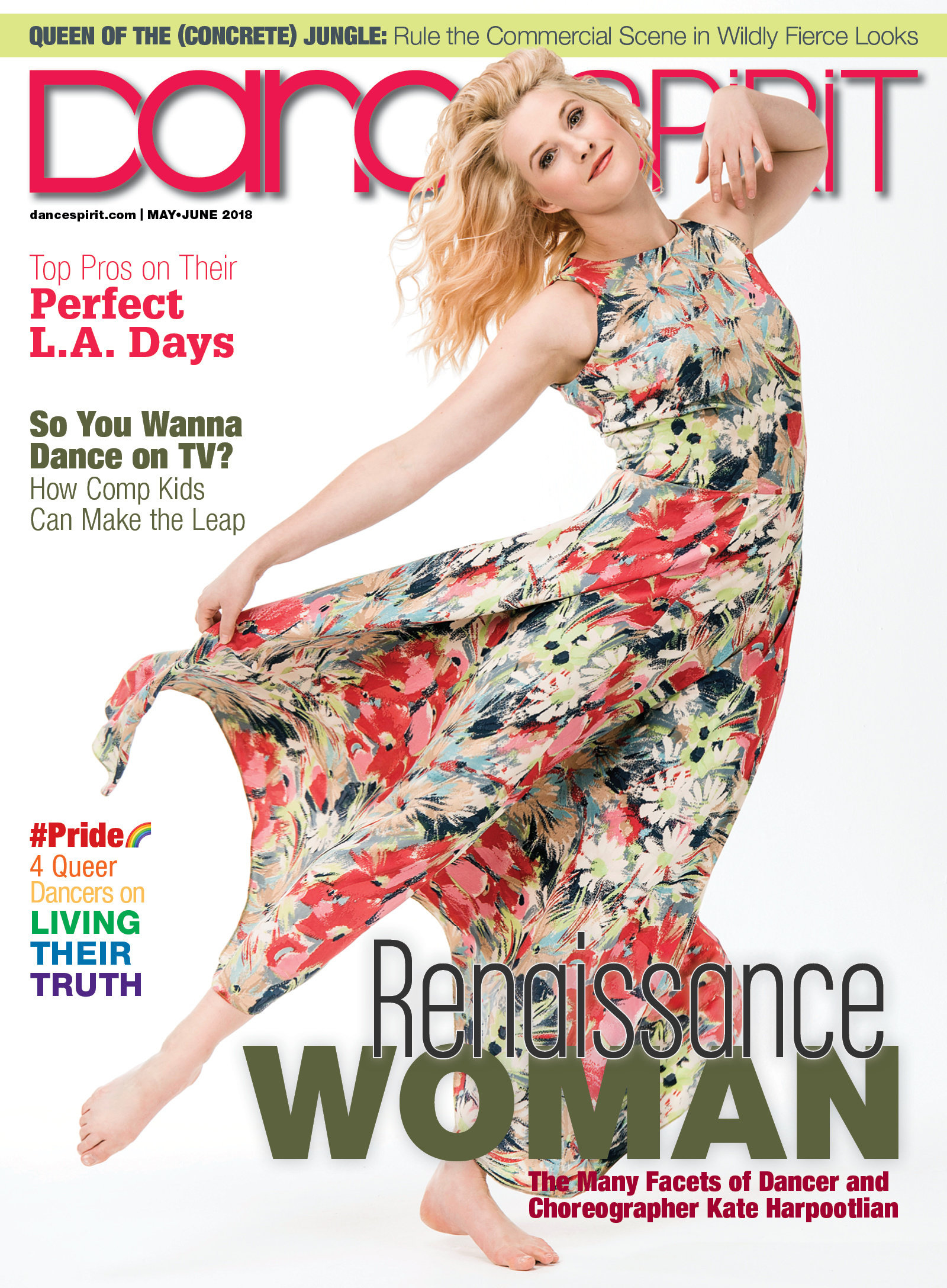 Get Dance Spirit in your inbox