Molly Long (photo by Lee Gumbs, courtesy Long)
Molly Long is the rare prodigy who grew up to be even more brilliant. At the ripe old age of 16, Long (now 25) took charge of the minis at her home studio, Dance Precisions, in Southern California, leading the team to big wins at Nationals. It wasn't long before she was traveling the country to choreograph and teach. Long's infectiously musical, explosive yet clean style has been seen on "Dance Moms," "America's Got Talent," "Abby's Ultimate Dance Competition," "Raising Asia," and at New York Fashion Week. Since 2015, Long's been touring with Revel Dance Convention and growing her Orange County–based company Project 21. Read on to find out where Long finds inspiration for her many winning numbers. —Helen Rolfe
Keep reading...
Show less
Skyler Semien on set of the hit film Pitch Perfect 3 (courtesy Lance Semien)
Take a good look at Skyler Semien, because she's an up-and-coming commercial dancer who's primed to take Hollywood by storm. A freshman at Georgia State University, the former competition kid has already appeared in her first feature film, Pitch Perfect 3, and has two more movies in the works.
How did this dancer end up in one of the biggest films of the year? Semien says it started with her dance training. Studying everything from ballet to contemporary, Semien started competing when she was only 6 years old. But in high school, she realized hip hop was her ticket to the commercial world, and decided to shift her focus. Soon, she'd signed with Bloc talent agency, and as a senior in high school, she was cast as one of the "new Bellas" in Pitch Perfect 3.
Though Semien's found success in show biz, don't expect her to drop everything and move to Hollywood. The multi-talented dancer is keeping her options open as she concentrates on getting her education. "Dancers are no longer just dancers; they're entrepreneurs, creative directors, musicians and actors," she says. And she believes education will breed the skills she needs to pursue those kind of opportunities.
We chatted with Semien about why she thinks so many dancers are pursuing additional careers beyond the dance world.
Keep reading...
Show less
Mandy Moore (photo by Lee Cherry, courtesy Bloc Agency)
In the dance world, Mandy Moore has long been a go-to name, but in 2017, the success of her choreography for La La Land made the rest of the world stop and take notice. After whirlwind seasons as choreographer and producer on both "Dancing with the Stars" and "So You Think You Can Dance," she capped off the year with two Emmy Award nominations—and her first win. Dance Magazine caught up with her to find out how she's balancing all of her dance projects.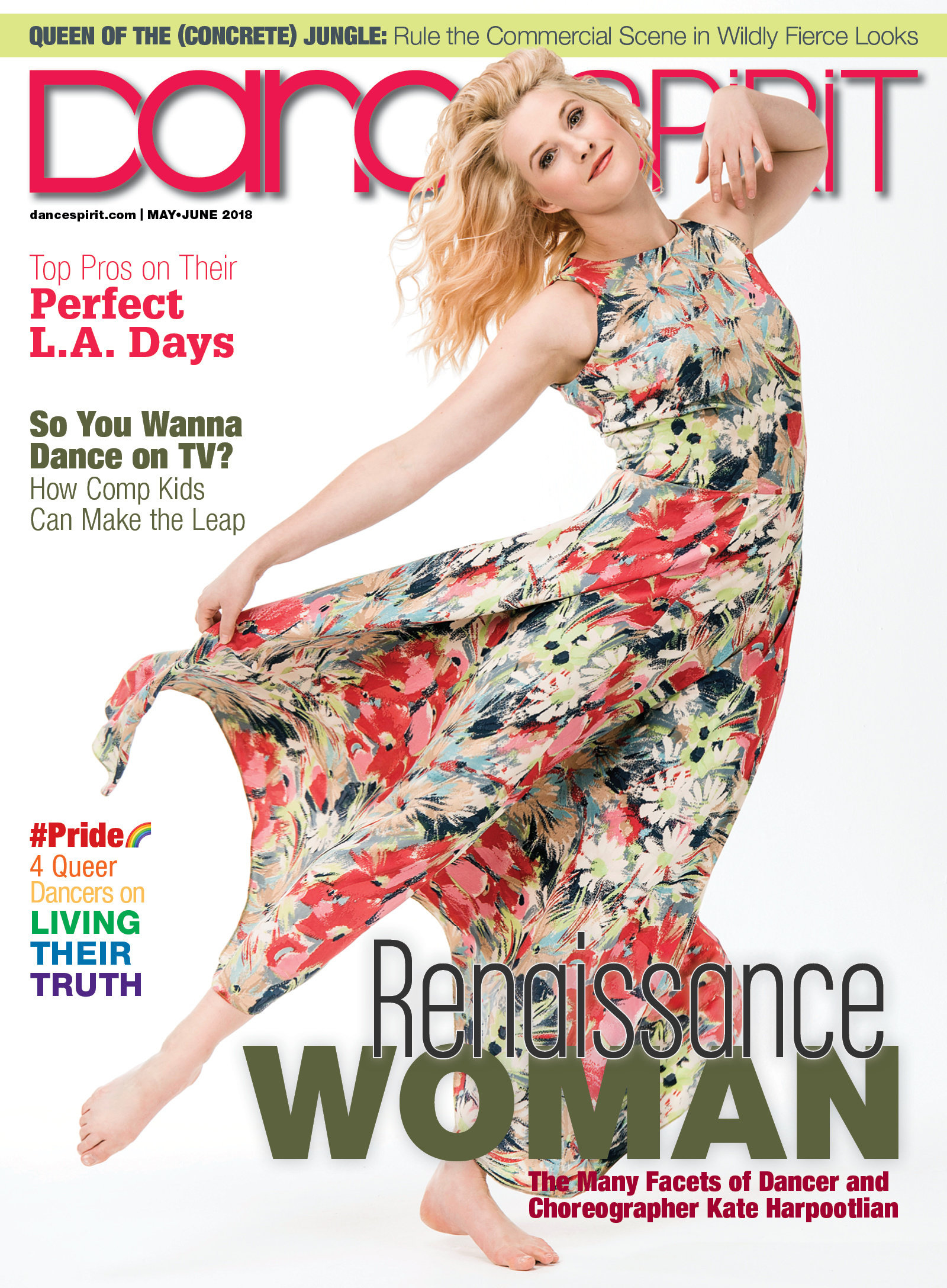 Get Dance Spirit in your inbox