How To
Oct. 01, 2014 01:15PM EST
Alvin Ailey American Dance Theater's most recognizable work is Ailey's Revelations—a masterpiece that's been performed continuously since its premiere in 1960. Sylvia Waters, former artistic director of Ailey II, coached AAADT dancer Fana Tesfagiorgis through the opening steps of the haunting first section, "I Been 'Buked."
Keep reading...
Show less
How To
Apr. 08, 2013 11:51AM EST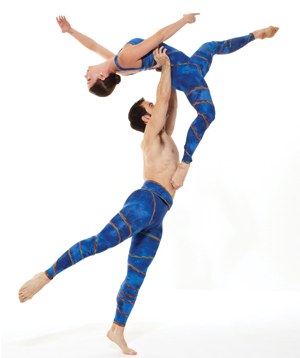 Laura Halzack and Robert Kleinendorst in Paul Taylor's Mercuric Tidings (by Tom Caravaglia)
Think bunheads don't belong in Graham class? Think again! Modern dance is one of the few truly American art forms, and its various techniques can benefit dancers of all persuasions. We got some pros in the know to debunk five negative myths about modern dance.
1. Modern dancers are "failed" ballet dancers. 
"The assumption that a dancer only chooses modern because she doesn't have good enough technique to cut it in the ballet world is ridiculous," says Laura Halzack, who has danced with the Paul Taylor Dance Company for the past seven years. "In most cases, ballet dancers switch to modern when they discover the great things it has to offer. It requires just as much technique, athleticism and brains as ballet."
"I started off in classical ballet because that's what I knew and saw around me," says Katherine Crockett, principal dancer with the Martha Graham Dance Company. But as soon as she tried Graham technique, she knew she'd found her home. "What drew me to Graham was its incredible expressiveness," she says. "Graham is about showing effort rather than effortlessness, and I really connected with that."
2. Like jazz dance? You won't like modern. 
Actually, jazz and modern are not-so-distant cousins. "So much of jazz came out of the modern techniques," says Freddie Moore, a Horton technique teacher at The Ailey School. "Like modern, jazz also has a rhythmic connection to the pelvis and back," Halzack adds.
Moore suggests researching your favorite jazz dancers' backgrounds—because you'll almost always find they've trained in modern dance.
3. If you want to be a professional ballet dancer, you don't need to take modern.
Take a look at any ballet company's current repertory, and odds are you'll find a bunch of modern or modern-influenced works. Graham pieces have been set on ballet companies all over the world; Mark Morris regularly choreographs for ballet companies; Paul Taylor's work is in the reps of Paris Opéra Ballet, Miami City Ballet, American Ballet Theatre and San Francisco Ballet, to name just a few.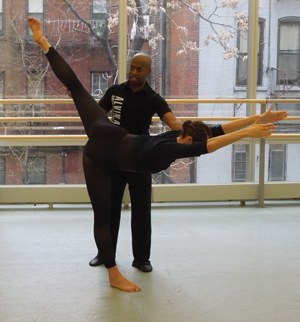 Ailey School instructor Freddie Moore teaching Horton (courtesy the Ailey School)
"Ballet dancers must be versatile enough to perform modern," Crockett says. And "having modern training will give ballet dancers an edge," Halzack says. "You can climb faster through the ranks if you have a more thorough understanding of movement."
"Don't lock yourself in and say, 'Ballet is all I need to be the best ballet dancer out there,' " Moore says. If you want to make it into a prestigious ballet company, "you need modern training to balance your ballet training."
4. Working in parallel in modern class will mess up your turnout. 
Not only is this false, but the opposite is true! It seems counterintuitive, but working in parallel actually helps balance out the muscles in your legs, ensuring that you don't overdevelop—or strain—the muscles involved in turned-out positions.
"While we do work in parallel, we also work turned out a lot—and the combination of the two has made me much stronger," Halzack says. Moore says honing your muscles in parallel positions will also improve your balance. "The parallel line will allow you to figure out how to shift your weight and place yourself properly."
5. Modern class is boring.
"Before I found Graham, I took a general 'modern dance' class and hated it—it was boring to me," Crockett says. "For two years after that, I didn't step into a modern class. I thought I already knew what it was. But it turned out I just didn't like that one teacher's style."
There's a wide range of modern techniques, which all feel very different. If you have the modern blahs, try taking classes in specific styles (Graham, Cunningham, Limón, Horton, Taylor) instead of a generic "modern" class. That'll help you figure out which style speaks to you.
And once you find the right fit, "modern class is anything but boring!" Halzack says. "You're developing your technique and musicality, but not by standing at a barre. You're out in the center getting in touch with yourself from the beginning of class."
How To
Mar. 11, 2011 12:25PM EST
Today the contemporary dance family tree has all kinds of offshoots, but its base includes four modern dance branches: the techniques created by Martha Graham, José Limón, Lester Horton and Merce Cunningham. Even if you don't consider yourself a modern dancer, getting to know these foundational styles will make you a stronger, more versatile performer, and once you've been exposed to them you'll find it easier to absorb the styles of contemporary choreographers. Here's what you need to know about these fundamental modern techniques.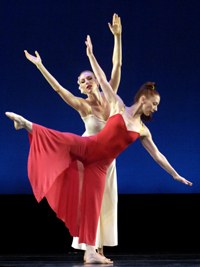 Katherine Crockett (back) and Blakeley White-McGuire in Martha Graham's Diversion of Angels. Photo by Sara D. Davis.
Graham Technique
Martha Graham, considered one of the mothers of modern dance, formed her company in 1926. Her choreography stems from an emotional and personal place, and so does Graham technique. "The visceral physicality needed to dance the work connects to inner feelings," says Virginie Mécène, director of the Martha Graham School of Contemporary Dance.
The Look
Three signature moves define Graham technique: the contraction, the release and the spiral. The Graham contraction is a C-curve of the spine. The release is the response to the contraction, which returns the spine to a neutral position or opens the breastbone to the sky. The spiral is a twisting of the torso that starts at the pelvis and then moves up the body. Combinations of these three movements "allow the dancer to project out into space," Mécène says.
Graham's Legacy Lives On
After 85 years, the Martha Graham Dance Company is still performing and touring. While students of the Martha Graham School often join the company, those who've studied Graham technique have also gone on to work with Buglisi Dance Theatre, SYREN Modern Dance, Ballet Hispanico and Bill T. Jones—to name just a few!
Did You Know? Cate Blanchett's character in The Curious Case of Benjamin Button was a Graham dancer, and was doubled by real-life Graham company member Katherine Crockett.
Limón Technique
Mexican-born José Limón moved to NYC at the age of 20 and studied with modern dance pioneers Doris Humphrey and Charles Weidman. Later he formed his own company and developed a distinctive style. "Limón technique is not codified—there aren't movements and positions that you always do," says Alan Danielson, school director at the Limón Institute. "For José it was about the infinite possibilities of dance."
The Look
A Limón class emphasizes breathing through the body and expanding your range of motion. "We work on bouncing, swinging and percussive movement," Danielson says. "Timing, shape and energy are all important factors."
Limón's Legacy Lives On
The Limón Company performs and tours regularly. Those who've studied at the Limón Institute or performed with the company have gone on to join Mark Morris Dance Group and Doug Varone and Dancers. Jennifer Muller of Jennifer Muller/The Works is also a Limón alum.
Did You Know? Limón's most famous work—The Moor's Pavane (1949), based on the story of Othello—has been performed by many ballet companies, including American Ballet Theatre and Pacific Northwest Ballet.
Horton Technique
Lester Horton formed the Lester Horton Dancers in 1932, and you'll probably recognize the names of its biggest stars: Alvin Ailey and Carmen de Lavallade. "Horton's goal was to create a modern dance technique that was also anatomically corrective," says Ana Marie Forsythe, chair of The Ailey School's Horton department. "His studies of ballet and other techniques taught him that dance usually breaks down the body. He wanted to fix that."
The Look
Horton technique classes include flat backs, lateral stretches, leg swings, deep lunges and falls. "Students learn how to sustain positions without injury," Forsythe says. "The falls are dramatic and exciting, but a safety net is built into each one."
Horton's Legacy Lives On
Horton technique classes are offered all over the country, and there are several companies based on the Horton style, including Alvin Ailey American Dance Theater and Copious Dance Theater.
Did You Know? Alvin Ailey's Revelations prominently features shapes from Horton technique.
Cunningham Technique
Merce Cunningham studied at the School of American Ballet and danced in Martha Graham's company before forming his own troupe in 1953. His choreography emphasizes clarity, control, dynamic range and multidirectional use of space—and so does his technique. "Merce used class to experiment with dancers and discover new possibilities," says Robert Swinston, director of choreography at the Merce Cunningham Dance Company.
The Look
In a Cunningham class, your upper body and lower body will often be doing totally different things. "He worked the legs separately from the torso," Swinston says. "There are leg movements that look classical, but then the torso moves in opposition to the legs in a non-classical way."
Cunningham's Legacy Lives On
Cunningham died in 2009, but MCDC will continue to perform until December 2011. Many former Cunningham dancers, including Karole Armitage and Douglas Dunn, went on to form their own troupes. There are also some European companies that use Cunningham technique as the basis of their choreography.
Did You Know? Cunningham frequently collaborated with famous artists, including Andy Warhol, John Cage and Robert Rauschenberg.
Emily Macel Theys, former associate editor for Dance Magazine, lives in Washington, D.C., and is the communications manager for the Liz Lerman Dance Exchange.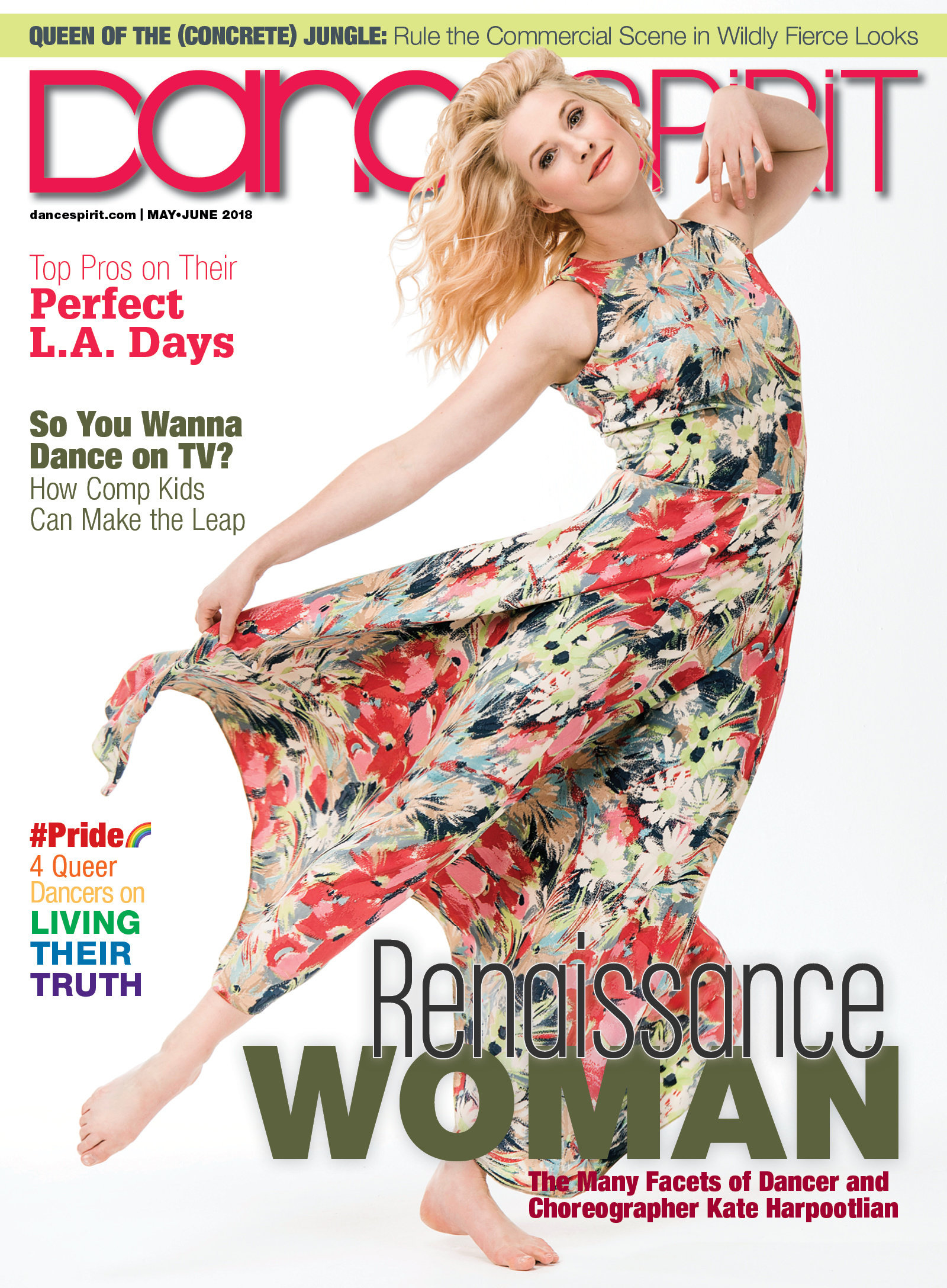 Get Dance Spirit in your inbox