Aug. 07, 2018 04:14PM EST
Screenshot via YouTube
It's no secret that we're kind of obsessed with the new-ish boy band on the block, PRETTYMUCH. And why shouldn't we be? These boys don't just carry a tune, they can also groove to the beat—and despite the high bar the Backstreet Boys set back in the day with their super dancy music videos, it's not super common these days. What's even more unique is boy bands collaborating with some of the best choreographers in the business. Enter, Ian Eastwood. The dance phenom has been working with the boys on a number of different projects, including their latest release "Summer on You."
Popular
Dec. 06, 2017 02:12PM EST
Photo by Erin Baiano
You're obsessed with class videos. We're obsessed with class videos. The passion, energy, and talent showcased in these clips, which give us an insider-y peek at the commercial dance world's hottest classes, are totally irresistible.
But at what point does the phenomenon go from being a good thing to a bad thing for dancers and the dance world? Is the focus on filming distracting from the work dancers are supposed to be doing in class? Are overproduced videos presenting a dangerously misleading picture of the dance world? Is the pressure to be a class video star becoming too much for dancers to handle? These are some of the questions A-list dancer and choreographer Ian Eastwood—no stranger to the class video himself—has been asking on Twitter. And they've sparked a lively, important debate.
Dance News
Jul. 26, 2017 12:06PM EST
Trae Patton/NBC
Week 2 of Misty Copeland as guest judge, week 2 of merciless cuts...How can the final episodes of "World of Dance" possibly live up to the sheer dramaaaaaaaaa of last night's episode? Well, based on the nail-biting results dished out by Copeland and Co. last night, the competition is only going to get fiercer from here. Without further ado, last night's results, as told by Kween Misty.
Dance News
Mar. 23, 2017 01:45PM EST
You're probably well aware that Ian Eastwood has spent 2015 putting out videos for his "Adultlessons" dance mixtape. We loved his Valentine's Day drop, featuring leading lady Megan Batoon, and he even mentioned the mixtape when we interviewed him for his July/August cover shoot with Keenan Kampa. Now, there are three videos out.
The latest is choreography set to Big Sean's rapping in Justin Bieber's "No Pressure." In the original music video, the camera cuts to Big Sean and away from Eastwood—which is kind of cool because you get to see Big Sean emphasize his lyrics with his own movements. But it's also kind of sad because who wants to tear their eyes away from Eastwood?
This video features what I can only imagine is Eastwood's insanely chill groove during the rap break—something he made while the camera was focused elsewhere. And of course, it looks amazing.
We can't wait until the next video comes out!
Dance News
Mar. 23, 2017 01:38PM EST
I say this publicly and without shame: I, Margaret Fuhrer, a fully-grown woman, spent much of my weekend watching Justin Bieber's "Purpose: The Movement" dance movie on repeat.
Look: I've had my ups and downs with Bieber over the years. We all have. He knows it. But you have to respect this insanely ambitious, insanely dance-y, insanely GOOD new project, which dropped Saturday. Leave it to Bieber to both over-promise and over-deliver on a premise that sounded iffy when it was first announced (dance videos for all 13 of the new album's tracks? Okaaaay) and now just seems brilliant (13 AMAZING DANCE VIDEOS AHHHHHH).
This isn't just a love letter to the Biebs, though. The person we should really be most in awe of right now is Parris Goebel, the genius 24-year-old choreographer who directed the whole thing. In addition to choreographing many of the tracks herself, Goebel pulled in an unbelievable number of dance stars to perform in and create for the various videos. There's a spirit of generosity to the project—she not only wants to show what she can do, but also what the people she admires can do.
Nobody disappoints. And much as we loved the cotton-candy happiness of "Sorry," "Purpose: The Movement" isn't all unicorns and rainbows. Several of the videos are genuinely dark—and genuinely moving.
November cover stars Keone and Mari Madrid create a gently heartbreaking portrait of one-sided love in "Love Yourself":
July/August cover guy Ian Eastwood performs an angsty dance serenade for his real-life gf, Megan Batoon, in "No Pressure":
Emma Portner, one of our choreographers to watch last year, gets powerful support from fellow dancer and choreographer Patrick Cook in "Life Is Worth Living":
A fantastic cast of dancers, including our friend Janelle Ginestra, depict a searingly tragic love triangle in "The Feeling":
An all-grown-up Simrin Player, who covered our November 2013 issue, tries to comfort a very sad Biebs in the title track:
And that's not even the half of it. ("Sorry" fans, for example, will be happy to know that the lovely ladies of ReQuest and The Royal Family make appearances in several videos.) Check out the full dance movie here.
Also, THANK YOU, Bieber and Goebel, for crediting every single one of the choreographers and dancers featured in the videos. Note to the music industry: Let's make that a habit.
Dance News
Mar. 23, 2017 12:25PM EST
Jun. 15, 2016 04:53PM EST
Confession: We're just slightly obsessed with choreographer/dancer/director Ian Eastwood. We may or may not have spent a really long time discussing what it would be like to date him dance with him.
Eastwood draws people in with his inventive style, but he keeps them coming back with solid work ethic and passion for dance. So it's no surprise that his first major brand deal is with Ray-Ban, maker of those uber-cool sunglasses that have been worn by everyone from Marilyn Monroe to Michael Jackson. Classic elegance, combined with edgy modernity and longevity? Sounds like the way Eastwood might describe his own career.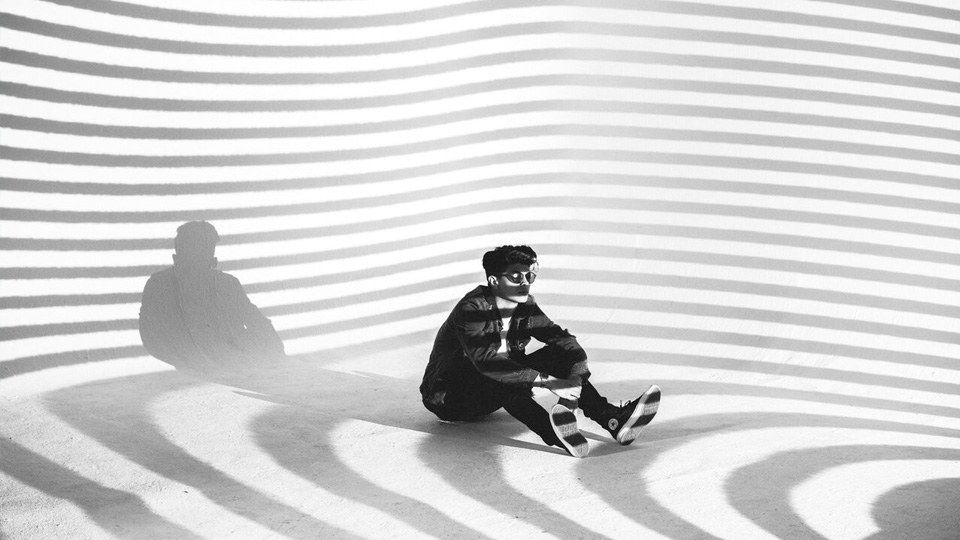 (Photo by Alexandra Gavillet for Ray-Ban)
His interview with Ray-Ban is super-inspiring. A few nuggets: He loves to teach and takes it very seriously, and he quit the industry scene right when he was getting started because he believed in and wanted to focus on his own choreography.
Check out the video below:
Dance News
Apr. 01, 2016 10:37AM EST
High Strung is almost here, guys! The eagerly-anticipated dance film—starring, as you know by now, brilliant people like Keenan Kampa and Ian Eastwood—will hit theaters next Friday, April 8. That's right: In just one week, you and your studio besties will be able to see for yourselves just how dancetastic, and just how fun, this delightful romp of a movie is.
But there's even better news: You actually don't have to wait until next Friday for a taste of High Strung's delicious goodness. Because we have an exclusive clip of one of the film's loveliest dance scenes RIGHT NOW. Featuring Kampa—aka Ruby, in the High Strung world—at her ballerina best in a sun-soaked studio, it's a minute and fourteen seconds of classical heaven:
You're ready to buy your tickets now, right? We thought so. Click here to find a theater near you. And be sure to stay up to date on all things High Strung by following the film on Twitter, Facebook and Instagram.
Dance News
Feb. 26, 2016 12:12PM EST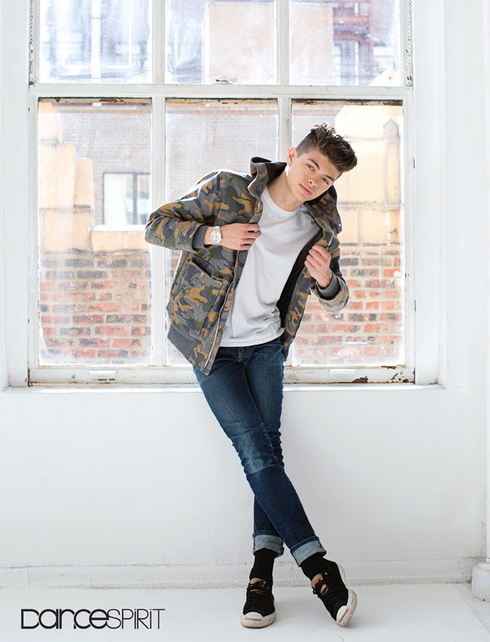 Photo by Erin Baiano
(Inspired by this.)
If Ian Eastwood were your dance partner, your hair game would instantly improve by about 100 points. So would your hat game.
If Ian Eastwood were your dance partner, he'd occasionally come into rehearsals with notes on the choreo...from Justin Bieber.
If Ian Eastwood were your dance partner, you'd already have blocked off the entire month of April for High Strung premiere parties. He'd have let you know the dates weeks in advance, because he's conscientious about "respecting your time."
If Ian Eastwood were your dance partner, he'd occasionally hide custom old-school mixtapes in your dance bag, complete with little handwritten notes. You don't have a tape player, but you'd cherish them anyway.
If Ian Eastwood were your dance partner, he'd have an adorable new nickname for you by the end of each rehearsal. On the anniversary of your partnership, he'd present you with a sweatshirt on which he'd artfully graffiti-ed all of them—even the ones you'd long since forgotten.
If Ian Eastwood were your dance partner, you'd suddenly find that jumpsuits looked amazing on you. Like, literally every jumpsuit, even the ones that no human body should realistically inhabit.
If Ian Eastwood were your dance partner, he'd end rehearsals by taking out his digital Leica and shooting casually incredible black-and-white photographs of you freestyling. He'd only post the ones where you looked REALLY pretty to Insta. No filter.
If Ian Eastwood were your dance partner, he wouldn't tolerate self-negging. He'd force you to stare at yourself in the mirror before every performance and repeat: "I am a goddess. I am a goddess. I AM A GODDESS." And with his support, you'd be able to do it. Un-ironically.
If Ian Eastwood were your dance partner, you'd expect to meet him at the indie coffee shop downtown to talk through choreo ideas. But he'd propose Dunkin Donuts. Because he's chill like that. (And he knows you like their coffee better, anyway.)
If Ian Eastwood were your dance partner, you'd find yourself sitting between Tricia Miranda and Dave Scott at The PULSE gala. For his sake, you'd keep yourself from hyperventilating until the subway ride home afterward.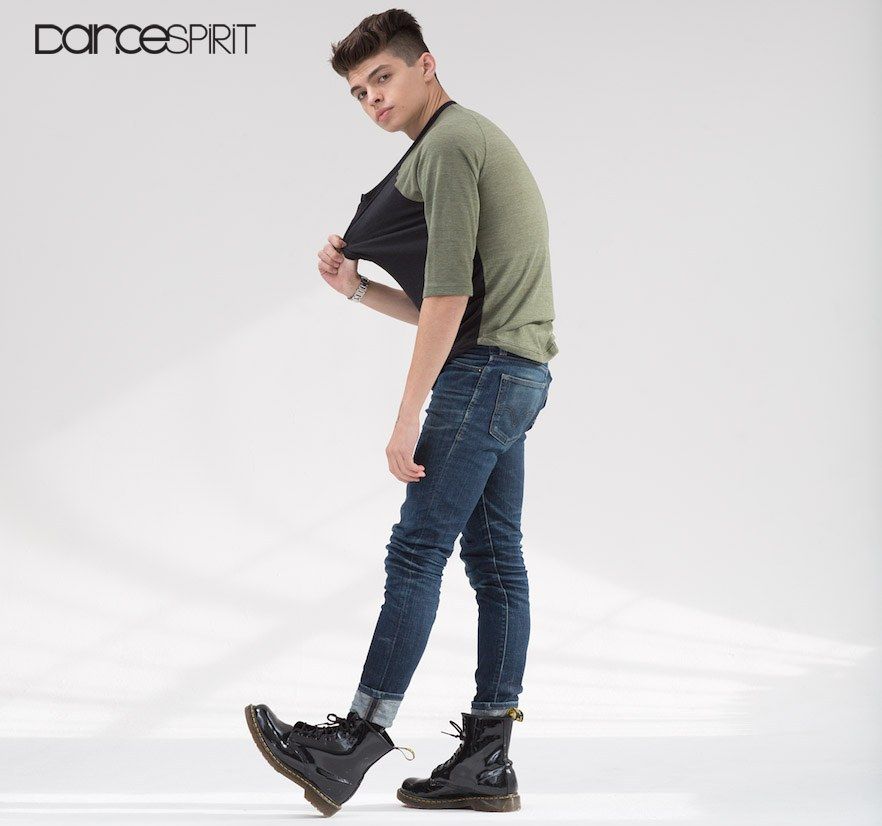 Photo by Erin Baiano
Dance News
Jan. 29, 2016 10:26AM EST
It's happeningggggggggg!
Back in our July/August issue, we introduced you to the fantastic stars of the dancetastic film High Strung—or, rather, re-introduced you, since you knew Keenan Kampa and Ian Eastwood pretty darn well already.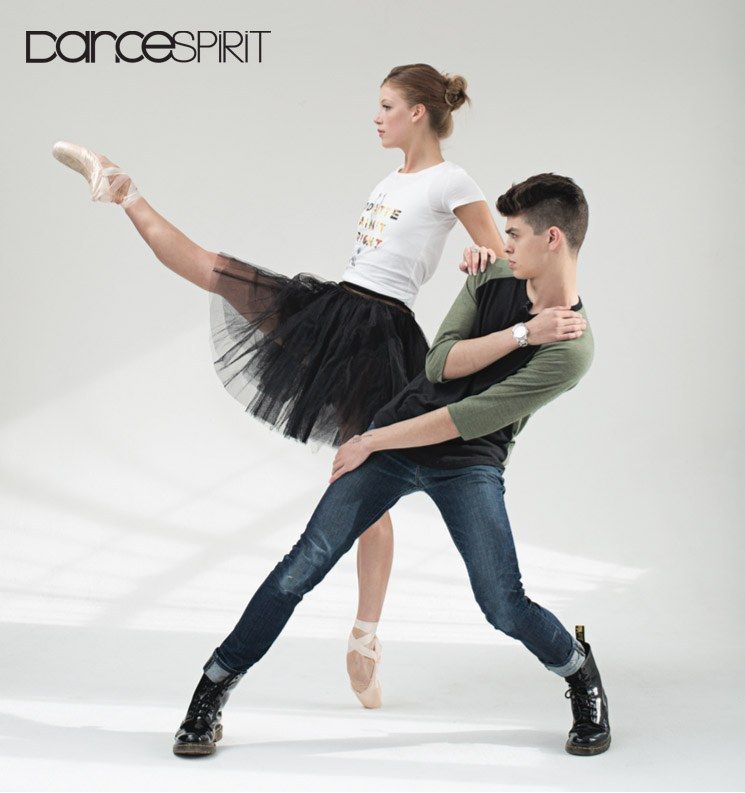 They're so pretty. (photo by Erin Baiano)
Now the film—which follows the artistically-charged lives of a brilliant violinist, a gorgeous classical dancer (that'd be Kampa) and an innovative hip-hop crew (including Eastwood and Comfort Fedoke)—finally has a premiere date. Next Saturday, February 6, High Strung will make its official debut at the prestigious Santa Barbara International Film Festival. And in happy news for non-Californians, it's also slated for wider release in April. Which means there's a solid chance its dance-y goodness is coming to a theater near you very, very soon.
We've seen a screening of the film already, so you can trust us when we say it's a) kind of a delightful mash-up of Center Stage and Step Up, and b) the best thing to hit the dance movie scene since...well, Center Stage and Step Up. Click here for SBIFF tickets, and here for updates on High Strung's wider release.
Dance News
Get Dance Spirit in your inbox
Jan. 25, 2016 03:16PM EST
Zendaya's official Finding Neverland: The Album music video, for her remixed version of the song "Neverland," is filled with some awesomely dancey moments—and a little Broadway magic.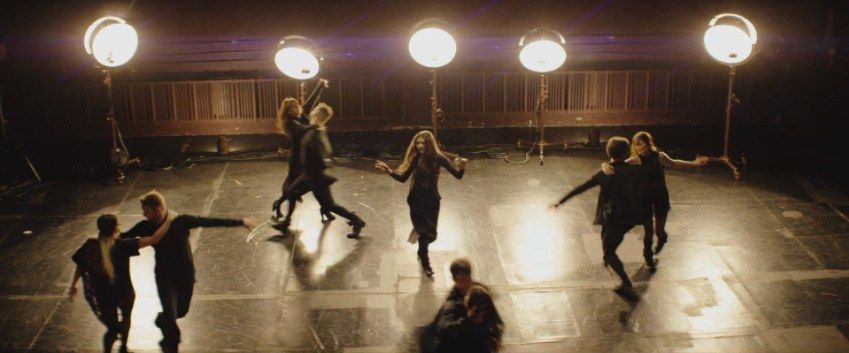 Zendaya surrounded by waltzing dancers. (screenshot via Vimeo)
The video takes place on a glam theater stage and features choreography by Maksim Chmerkovskiy and Ian Eastwood, who both also make dance appearances. There are some great duet moments (Zendaya herself gets swept away in a waltz with Chmerkovskiy), some gorgeous group-dance sequences AND a slower hip-hop segment.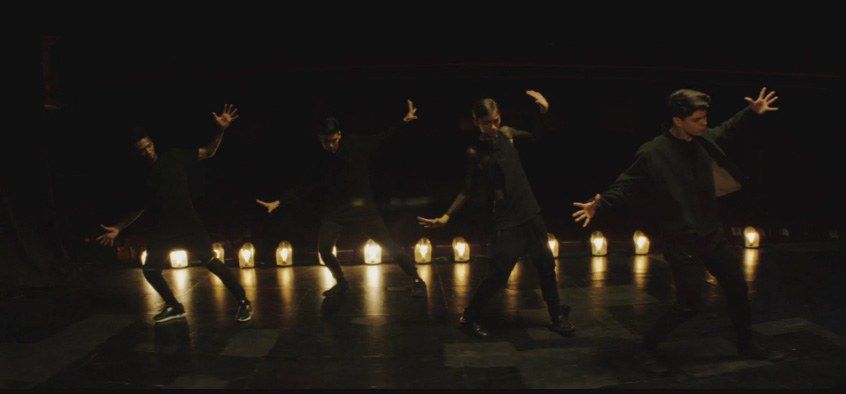 The hip-hop sequence (screenshot via Vimeo)
The video also adds an enchanting Peter Pan-esque plot with a mysterious Hook character played by Tony Award-winner Bryan Cranston (one of the producers of Finding Neverland), who lets Zendaya in on a little industry advice.
Watch below and prepare to be #obsessed.
Dance News
Aug. 12, 2015 11:00AM EST
Here's a recipe for a delicious dance movie mash-up: Gather a gaggle of gorgeous ballerinas and a few top-notch hip-hop crews. Mix in a bunch of talented classical musicians. Add killer choreography by Dave Scott. Shake well.
What's this magical cinematic concoction called? High Strung—and it's coming to theaters this summer.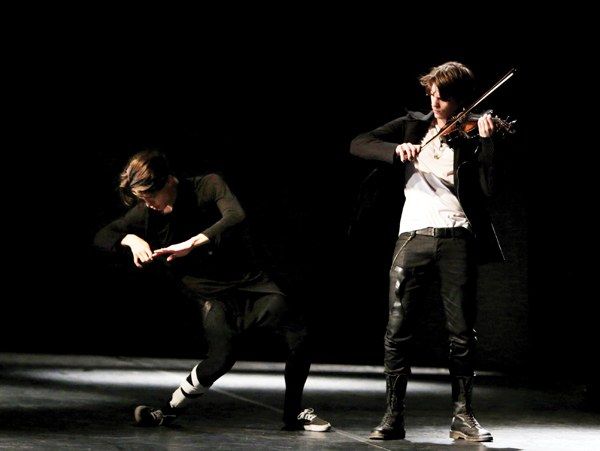 (From left) Rik (Ian Eastwood) and Johnnie (Nicholas Galitzine) break it down in High Strung (photo courtesy Riviera Films)
The film's story goes like this: Johnnie (Nicholas Galitzine) is a brilliant violinist fresh off the boat from Britain who's desperate to get a green card. In the meantime, he's making ends meet by busking in the NYC subways. Luckily, his new friend Ruby (Mariinsky Ballet alum Keenan Kampa), a ballet student at a prestigious performing arts school, has the inside scoop on a strings-and-dance competition that could land him $25,000 and a student visa to stay in the U.S. To wow the judges, Johnnie's going to need not only Ruby's help, but also an assist from his neighbors: the SwitchSteps hip-hop crew.
Per the usual dance movie formula, romance, drama and awesome dancing ensue. But this one just feels different from other dance films. "Having the classical music component really adds a lot," Kampa says. "And the diversity of the dancing makes the movie special, too. It's got everything from ballet dancers to b-boys to tango pros to tappers."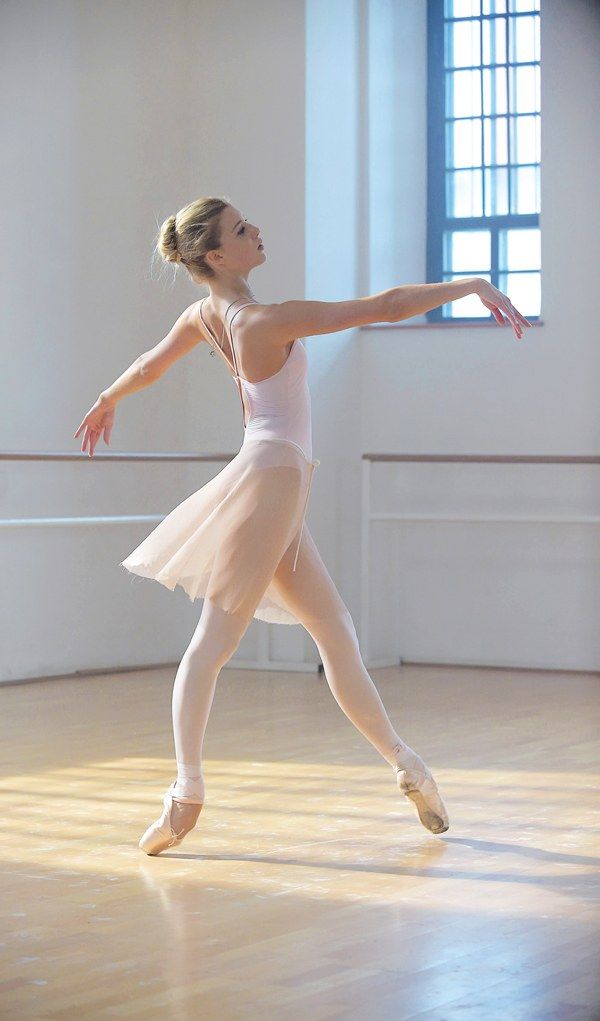 Ruby performing her ballet solo (photo courtesy Riviera Films)
To find all of those accomplished artists, director Michael Damian, writer/producer Janeen Damian (Michael's wife and a former dancer herself) and Scott had to cast a wide net. They held open auditions in L.A., NYC, Paris, London and Bucharest, Romania, and Scott personally recruited many of the dancers, including "So You Think You Can Dance" standout Comfort Fedoke and "America's Best Dance Crew" alum Ian Eastwood.
The High Strung shoot, which took place in both NYC and Bucharest, was full of long, grueling days. But the stream of photos and videos on the film's social media pages prove it definitely wasn't all work and no play. "Imagine taking 60 great dancers to work every day and letting them loose," Scott says. "It was just fun from
beginning to end."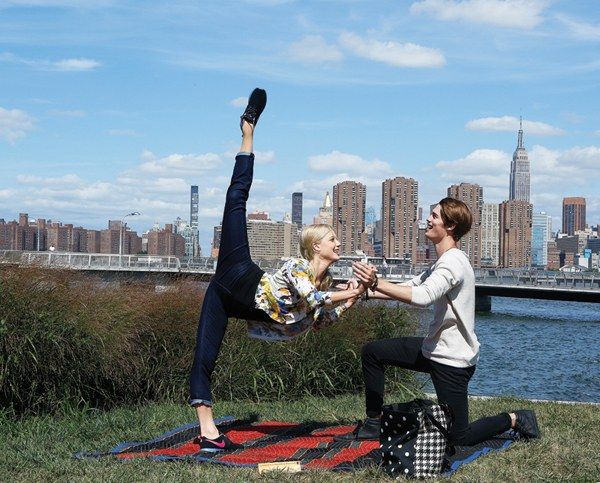 Johnnie romancing Ruby (Keenan Kampa) in NYC (photo courtesy Riviera Films)
High Strung's Best Dance Scenes
The subway showdown: Two underground hip-hop crews throw down in this high-octane, in-your-face dance sequence filmed in a Romanian train station—
a stand-in for NYC's subway. (Look for a cameo from Mr. Dave Scott himself!)
The ballet solo: Keenan Kampa gets the spotlight all to herself in a solo so extraordinary, you'll end up applauding in the movie theater.
The gala: Dueling violins set the soundtrack as the SwitchSteps crew wreaks playful havoc on a formal fundraiser.
The finale: A creative combo of hip hop and classical ballet pulls out all the stops in an over-the-top grand finish.
High Strung's Stars
In a cast packed with dance talent, Keenan Kampa and Ian Eastwood shine especially bright.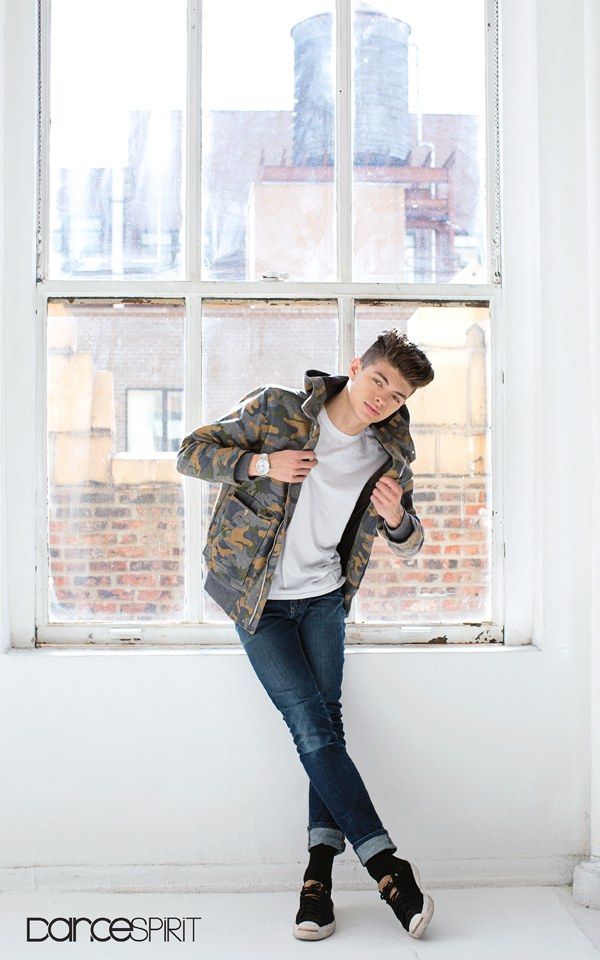 Ian Eastwood (photo by Erin Baiano)
America's Mos Wanted
Maybe you know him from Mos Wanted Crew, which snagged third place on "America's Best Dance Crew" Season 7. Maybe you've watched some of his virtuosic dance videos on YouTube. Or maybe you've caught one of his always-packed classes at The PULSE. Basically, Ian  Eastwood is everywhere—including, these days, in movie theaters.
Eastwood's leap into the acting world started with a call from Dave Scott, whom Eastwood has known since the age of 11, when they met at a Monsters of Hip Hop convention in Chicago. "He said he'd gotten an audition for me, and really wanted me to come," Eastwood says. "I love Dave and was starting to get into film on the directing end, so I was open to the idea of doing some acting."
Eastwood landed the role of Rik, the freestyling king of the SwitchSteps crew. It was familiar territory for the innovative hip-hop dancer, who's trained in a variety of styles. "I drew on real-life experiences I've had being in a crew," he says. "The character felt like a fun, hyped-up version of myself."
Even though the acting came naturally, Eastwood put a lot of pressure on himself to deliver dance-wise—especially in the intense finale. "I knew this was going to live on camera forever," he says, "so I had to make it dope for every take."
Now that the movie has wrapped, Eastwood's setting his sights on his next ambitious project: a "dance mix-tape" he hopes to debut this summer. "It's like a fusion of a dance short film and a music mix-tape," he says of the 25-minute movie, which features a 10-song soundtrack. As the writer, choreographer, director and editor, Eastwood's the main creative force behind the project, and he credits a lot of his newfound moviemaking skills to his High Strung experience. "I learned a ton about the technical side of things on the film," he says. "Now I'm taking that knowledge and using it to make something else great."
From the Mariinsky to the Movies
Ballerina Keenan Kampa was feeling pretty low in January 2014. Though she'd been the first American to join Russia's prestigious Mariinsky Ballet two years earlier, her stellar career with the company was cut short by injury. She'd returned to the U.S. to undergo surgery to repair several labral tears in her left hip. But shortly after her operation, she received a tweet from High Strung director Michael Damian. "He'd seen me in a story NBC did on the 2014 Olympic ceremonies in Russia, which featured the Mariinsky," Kampa says. "I wrote back and said that I'd always wanted to act—and was definitely interested in hearing more details."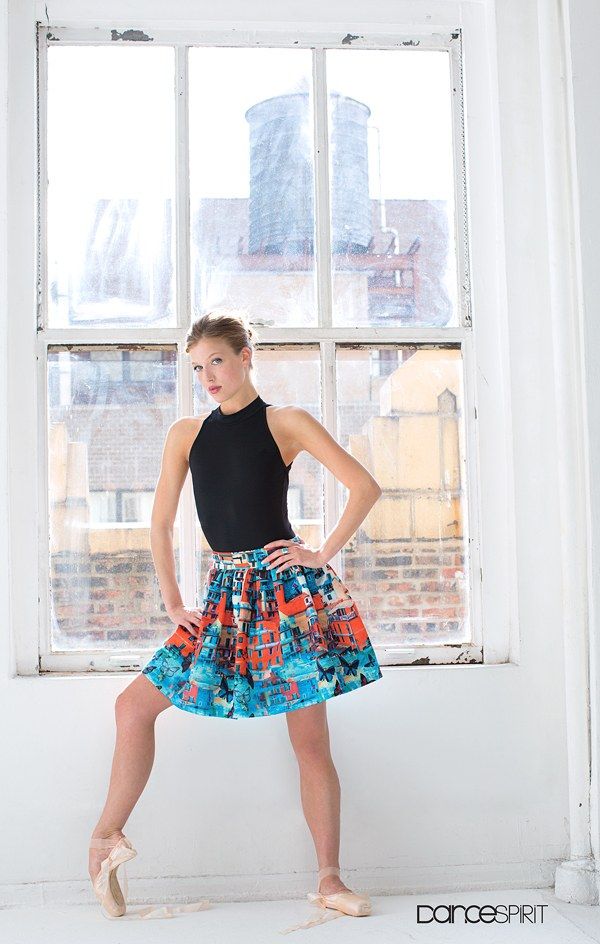 Keenan Kampa (photo by Erin Baiano)
Before Kampa could audition, she had to get well. She spent two months at a rehabilitation center in Vail, reclaiming her ballerina body. "I accelerated my recovery as much as I could," she says. It was hard work, but it paid off: She read for the lead role of Ruby and nailed it, partly because she could relate to the character. "She reminded me of myself when I first started dancing," Kampa says. "There's a maturity and seriousness that comes with time, but Ruby's still in the phase where she's very wide-eyed and optimistic."
Though—unlike Ruby—Kampa is a seasoned professional, she still had a thing or two to learn on set. Dancing for the camera rather than a live audience was an adjustment, as was working with a hip-hop choreographer. "I was a little nervous going in, because Dave and I come from such different backgrounds. But he couldn't have been more fun to work with," Kampa says. "He'd tell me, 'I want this feeling,' and then he'd show me a hip-hop move and ask how I'd translate it to ballet."
Kampa also picked up a few things from the SwitchSteps dancers, who taught her everything from popping and locking to headspins. "It was like a party," she says, laughing. "As ballet dancers, we tend to get lost in aesthetics and the quest for perfection. It was really eye-opening for me to see how much they just loved moving."
Kampa's acting career is now in full force: She recently signed with the company that manages Keira Knightley and Sienna Miller. Her original plan of returning to Russia after healing is now on hold, and she's totally OK with that. "I'm going to take a break from the ballet company and see what happens with acting," she says. "I'm in a very happy place right now!"
Jun. 16, 2015 10:06AM EST
May. 09, 2015 07:00AM EST
Fun fact: According to several sources, Chance the Rapper has seen The Lion King on Broadway like 20 times. Adorbz.
If you haven't already heard about the Chi-Town native, chances are, you will soon. (See what I did there?) He's been making major waves on the music scene ever since the 2013 release of his double platinum mix tape Acid Rap. There's a lot you can say about Chance—his lyrics are smart (while not always PC), his musicality is on point, his taste is eclectic—but the most striking thing about him is his appetite for working with other artists within the music world and beyond.
Case in point: In addition to his solo work, Chance is a member of a group called The Social Experiment, which includes trumpet aficionado Nico Segal, aka Donnie Trumpet.  Last month, the crew released a short film featuring the song "Sunday Candy," directed by Chance, Austin Vesely and a guy by the name of Ian Eastwood. That's right—the PULSE on Tour idol, hip-hop video expert, Dance Spirit 2014 Hot Young Choreographer, soon-to-be movie star, Ian Eastwood.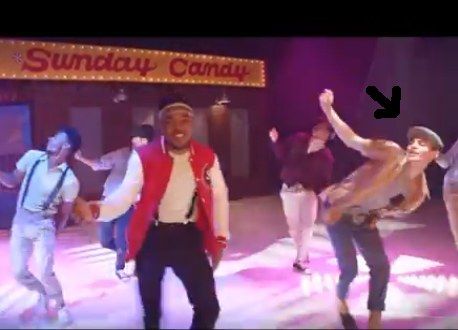 That's Eastwood boogying with Chance the Rapper. Casual.
Naturally, Eastwood also served as head choreographer and dancer for the project. And we we were thrilled to see this multifaceted dance maker show off yet another side of his creative brain. You see, Chance wanted the production to be heavily theatrical. (Apparently he was inspired by long hours spent in The Lion King audience...) Eastwood expertly molded his characteristic old school swag into fast-paced, joyful, sweet-as-candy, bop-your-socks-off choreo that brought us straight back to the 1950s. Pair that with Chance's ever-clever lyrics and a gospel-inspired track, and you're guaranteed to smile like a goof for the entire three-minute-fifty-second video. Enjoy!
Dance News
Feb. 14, 2015 07:00AM EST
Happy Valentine's Day! Do you feel the love yet? Are you eating chocolate?
More importantly, have you seen Ian Eastwood and Megan Batoon's latest video? These two are serving up a dose of dance cuteness that's so powerful, it will make all you VDay haters out there crack a smile. The thought of drinking smoothies in sunny, warm weather doesn't hurt either...
The video, choreographed to "Chivalry is Dead," by Taylor Wesley, showcases the duo's precise, musical style, and it's nice to see Eastwood get a little bit of old-school swag on. As always, I'd love to see Batoon dance more—but I'll take what I can get.
In the spirit of Valentine's Day, here's to doing nice things for the people you love, and using empty stores for impromptu dance performances. Enjoy!
Dance News