Mar. 13, 2012 02:12PM EST
Sure, dance is fun, but these performers have other skills they're putting to good use: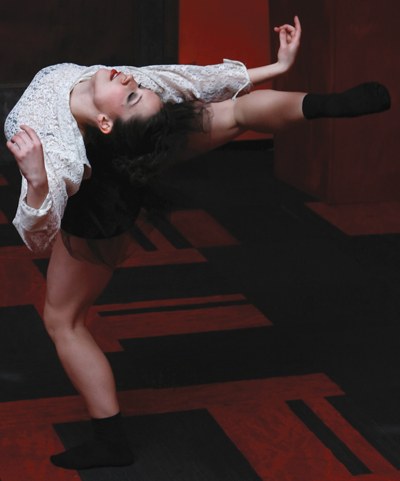 Alexandra Johnson in Sidra Bell's House Unrest. (Jubal Battisti)
Alexandra Johnson
Sidra Bell Dance New York
Hobby: Reupholstering furniture
"My mother has always been into sewing and she's worked in interior design, so I latched on to her interests. Now, I own a lot of furniture that I've reupholstered. People don't realize that reupholstering isn't hard if you're willing to take time to do it—and it saves money!"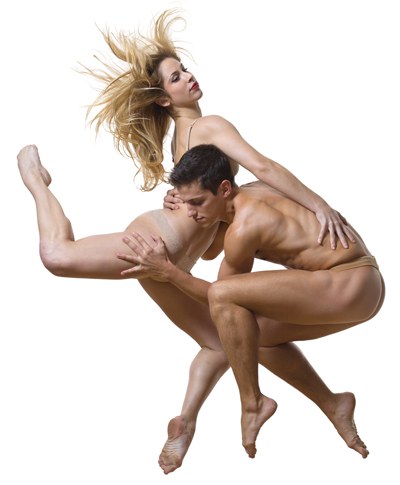 Sarah Braverman and Ian Spring (Lois Greenfield)
Sarah Braverman
Parsons Dance
Hobby: Learning Italian
"I decided to take up Italian because two of the dancers I work with speak the language and we spend a lot of time together. Plus, Italy just happens to be on Parsons' tour schedule! At the end of a long day it feels good to have something spark my interest that's outside of the dance world. Keeping your mind open makes your dancing more informed."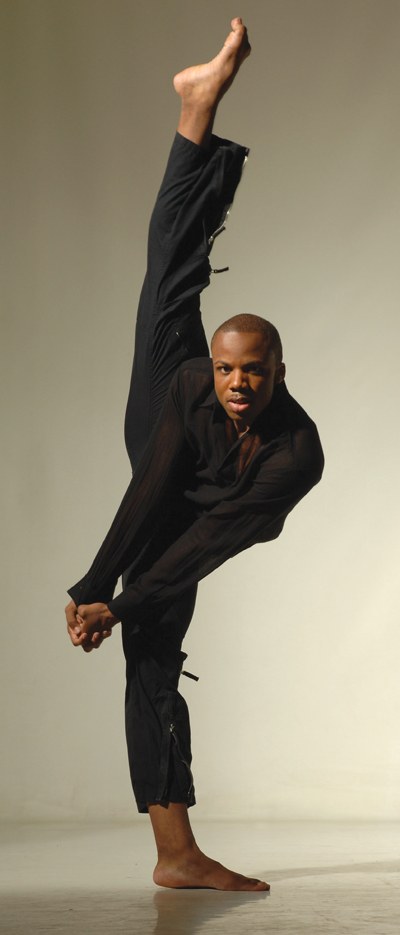 Jermaine Terry (Eduardo Patino)
Jermaine Terry
Alvin Ailey American Dance Theater
Hobby: Costume design
"I discovered costume design in college. I had choreographed my senior piece and my roommate suggested I buy slips and add to them for costumes. So that's what I did. I started to do it professionally later by accident. In rehearsal one day, I was wearing a pair of jazz pants I had made. The choreographer liked them and asked if I would make the costumes for his piece. People have been asking me to make things for them ever since."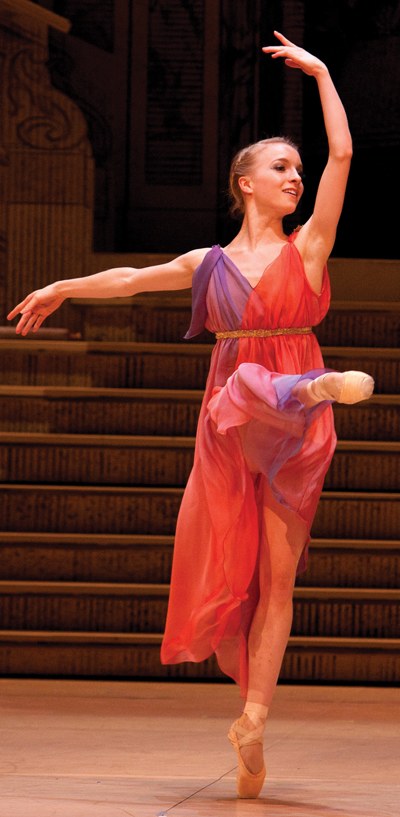 Shelby Elsbree in Christopher Wheeldon's Sleeping Beauty (David Amzallag)
Shelby Elsbree
Royal Danish Ballet
Hobbies: Blogging, cooking and photography
"A little over a year ago, my sister encouraged me to do something with my free time besides working out. I invested in a camera and took a picture of a chocolate cake baked by my sister. It was the most beautiful picture ever. I love food and cooking, so I combined these side passions with dance and started a blog. Tutus & Tea was born."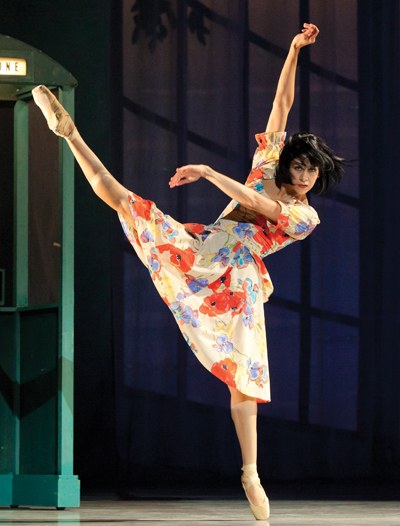 Sona Kharatian in The Great Gatsby (Brianne Bland)
Sona Kharatian
The Washington Ballet
Hobby: Knitting
"During Nutcracker season, I'll knit scarves and socks to give as Christmas presents. If someone has me as their Secret Santa, they know they'll get something knitted."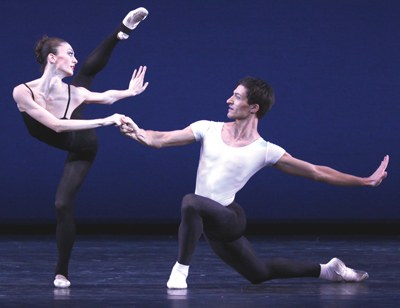 Suluashvili and his wife, fellow Joffrey dancer Victoria Jaiani. Suluashvili says his favorite piece he's crocheted is a shawl for Jaiani! (Herbert Migdoll)
Temur Suluashvili
Joffrey Ballet
Hobby: Crocheting
"One day I decided to pick up crocheting needles and see what happened. I thought it could be a fun challenge. With crocheting you can do a little at a time—a few minutes here, a few minutes there, and before you know it you have a scarf or legwarmers!
When you're dancing all day, it's nice to have something calming to do when you get home. It lets your mind and your body rest, and you create something beautiful in the process."
July is National Ice Cream Month! We know you want to celebrate, but what about the calories? Dancers who are at the studio all summer can afford to treat themselves from time to time, but investigating alternatives is always smart. Low-fat or fat-free ice cream or frozen yogurt, sherbet and sorbet can help you beat the heat without making you feel weighed down. But how can you tell them apart? And are there secret calories lurking in unexpected places? Here's the ice cream breakdown:
Regular Ice Cream
Description: The cream of the crop with sugar on top. This dreamy concoction contains a combination of 10 percent butterfat and sugar, which results in that smooth, creamy texture we all adore.
Pros: Yum! Yum! Yum!
Cons: The calories and fat can add up: A half-cup serving contains approximately 140 calories and 8 grams of fat. Still, if you don't super-size your scoops, you can enjoy each and every luscious lick.
Cream of the Crop: Ben & Jerry's and Haagen-Dazs rank supreme in this category.
Gelato
Description: Italy's version of ice cream. Since gelato uses whole milk instead of cream, it has less butterfat. It also whips in less air, so it tends to be denser and creamier.
Pros: A little lower in fat than ice cream, but incredibly dense and creamy.
Cons: Although it contains less fat, it's still high in calories.
Cream of the Crop: Visit a tried and true Italian pastry shop and you'll be sure to find gelato in a variety of flavors. You can also order it online for home delivery at Palazzolo's Artisan Gelato and Sorbetto: 4gelato.com
Low-Fat and Fat-Free Ice Cream
Description: Air, low-fat milk or water, sugar and thickeners combine to create a creamy, reduced-fat product.
Pros: Say goodbye to all that nasty saturated fat and cholesterol.
Cons: Choosing a lower-fat version doesn't necessarily mean you're getting fewer calories: When fat content falls, sugar content often rises. Keep your antenna up for chilly options that keep the fat, sugar and calories under wraps.
Cream of the Crop: The Skinny Cow low fat ice cream sandwiches, bars and cones; Edy's/Dreyer's Slow-Churned Light Rich and Creamy Ice Cream
Low-Fat and Fat-Free Frozen Yogurt
Description: Frozen yogurt is typically made with low-fat or fat-free yogurt instead of cream or milk.
Pros: Just like low-fat or fat-free ice cream, yogurt tends to be lower in fat and cholesterol. Some frozen yogurts also have active yogurt cultures, which can help keep your digestive tract in order.
Cons: As with low-fat ice cream, watch the sugar content. (Sugar-free versions of frozen yogurt are available.)
Cream of the Crop: Turkey Hill and Blue Bunny Low-Fat and Fat-Free Frozen Yogurt
Sherbet and Sorbet
Description: Mixtures of sweetened iced juice or puree. Sherbet contains some combination of milk, egg whites and gelatin, making for a creamier product. Sorbet is dairy-free.
Pros: These two contain a trivial amount of fat, so when the sidewalk's sizzling and you're on the go, grab a frozen fruit bar.
Cons: Sugar often takes the place of fat in low-fat or fat-free fare. To avoid a sugar high, choose products that use whole fruit and few sugary additives or flavorings.
Cream of the Crop: Sherbet: Breyers All Natural Pure Fruit Sherbet; Sorbet: Whole Fruit No Sugar Added Sorbet and Whole Foods 365 Frozen Fruit Bars
Soy and Rice Non-Dairy Ice Cream
Description: Ice cream with a green thumb. Soy and rice are cooked, blended and mixed with a variety of flavorings, resulting in a smooth, creamy treat.
Pros: Say goodbye to butterfat and cholesterol, and hello to fabulous fiber. Soy- and rice-based frozen desserts tend to be lower in unhealthy saturated fat and cholesterol. If you're vegan or experience bloating or cramping when you drink cow's milk, this may be the frozen dessert for you.
Cons: To make up for bland flavor, sugar and sweeteners such as high fructose corn syrup are often added to soy- and rice-based non-dairy products, causing the calories to jump higher than in regular ice cream.
Cream of the Crop: Soy-Based Frozen Desserts: It's Soy Delicious (all flavors) and Tofutti Low Fat Tofutti Cuties; Rice-Based Frozen Desserts: Rice Dream (all flavors)
The Bottom Line
Don't stop screaming for ice cream! You can have your ice cream and lick it, too. Just remember to practice moderation when you come face to face with this irresistible treat.
Karlyn Grimes, a registered dietician, holds a dual master's degree in nutrition and exercise physiology from Boston University, and is a faculty member in the Nutrition and Biology departments at Simmons College in Boston.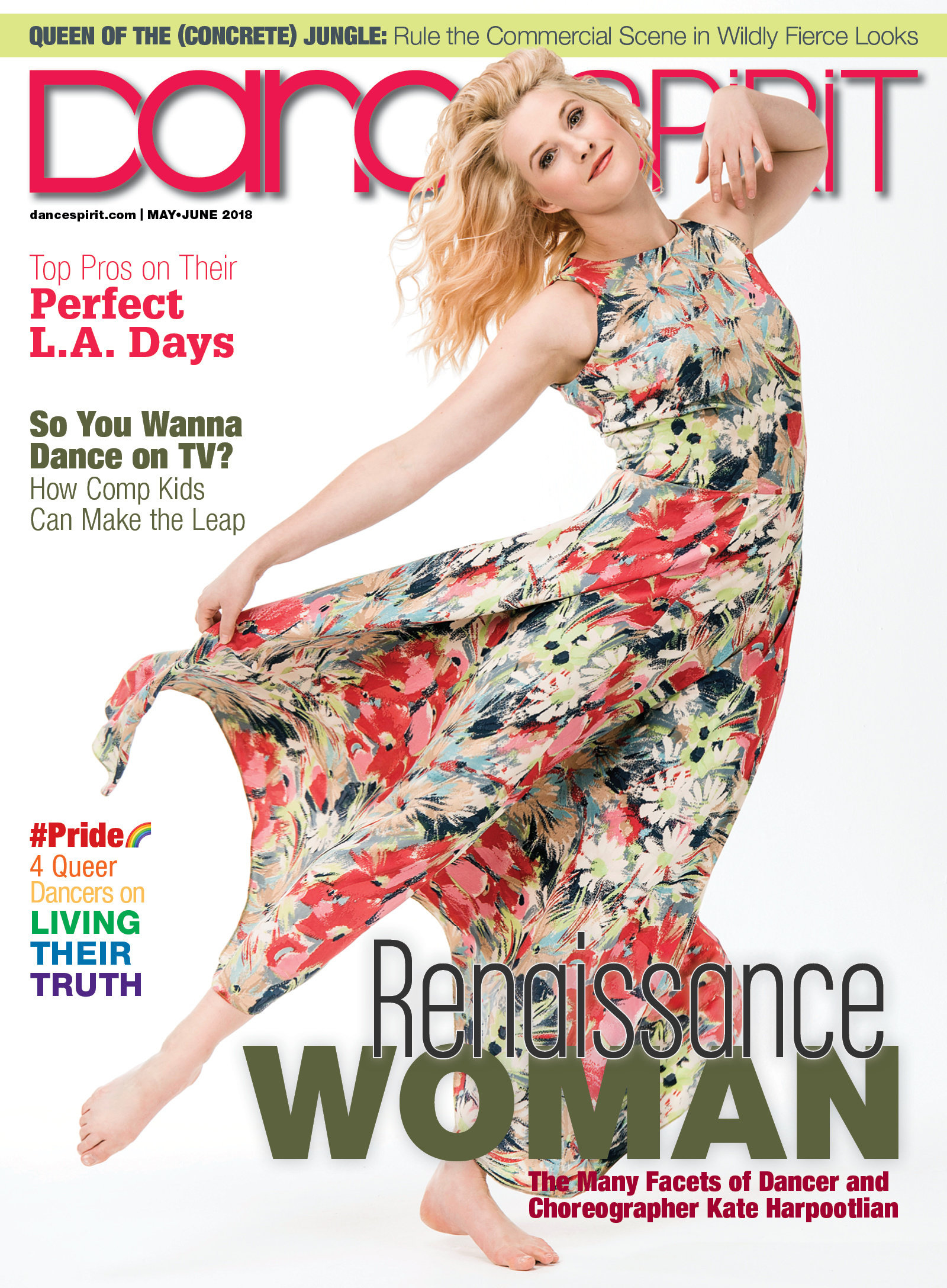 Get Dance Spirit in your inbox