To say we're pumped for the Winter Olympics is a definite understatement. We love watching cold-weather sports like bobsledding (Feel the rhythm! Feel the rhyme!), the terrifying-but-exhilarating art of ski jumping, figure skating (perhaps the most dance-centric event) and even more obscure options like curling.
But that's not the say the Olympics aren't lacking in any way.
We're missing the cherry on top, which at one time did exist in the games: the long-forgotten sport of ski ballet, also know as acroski.
Via @nathanwchen on Instagram
One of the United States' top hopes for medaling at the Olympics this month has a secret weapon: a serious ballet background.
Figure skating champion Nathan Chen spent six years training at Ballet West as a kid. "The technique there was impeccable," the 18-year-old said in a media teleconference last week. "To have had that at a young age, it definitely helps a lot. I know where to put my arms, how to create the line, how to dance to music."
TV commentators often remark on his artistry, while dance lovers adore his elegant port de bras, épaulement and arabesque line.
Hi guys. Do you need a good reason to revisit a magical ice dancing video when it's a gloomy January day, the holidays are over and you have to go back to school soon? If you do, then let's just say this post about the January, 2016, free dance performance by European ice dancing champions Gabriella Papadakis and Guillaume Cizeron is for #WayBackWednesday. And if you don't, then let's say it's for the sheer beauty (and weirdness) that is ice dancing.
Now, I'm no ice dancing evangelist. I don't really understand it and I've never tried it. Sometimes I think it looks like weird ballroom on ice skates (for no reason). But that doesn't mean that I don't recognize grace and athleticism when I see it. In addition to giving a monumental performance to great music, while wearing impeccable costumes, Papadakis had apparently only recently recovered from a concussion. What a comeback!
And a few minutes in, when you see her and Cizeron look at each other and realize they're nailing it? That's a feeling that any performer, on or off the ice, can relate to.
Enjoy!
You've just finished a performance that you're extremely proud of—a Nationals-winning solo, your senior recital, your first time dancing Sugar Plum Fairy, etc. You can't wait to get your hands on the performance photos, to see just how stellar you looked. But then, when you finally get them, they end up looking something like this: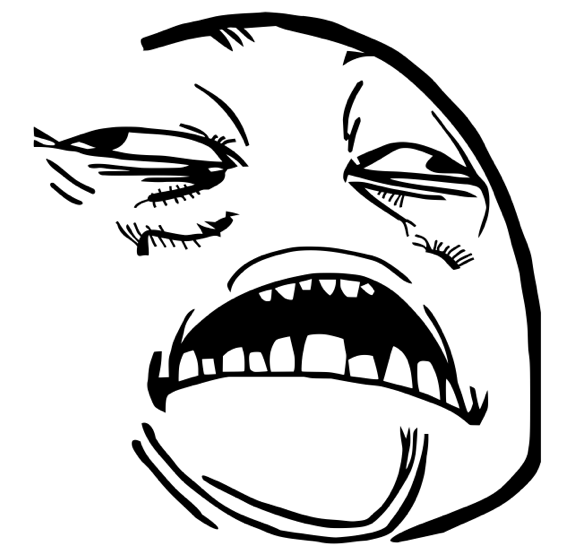 (via Rage Comics)
We've all been there.
No matter how graceful we look while we're dancing, these faces always seem to sneak their way in—during a powerful jump, a dramatic fall to the floor, a heavy lift, a difficult turn combo...you name it.
The same is true for ice dancers and skaters. And thanks to some witty photographers, the talented athletes of Sochi 2014 have had to face their faces head on (get it?). Take a look at some of the damage: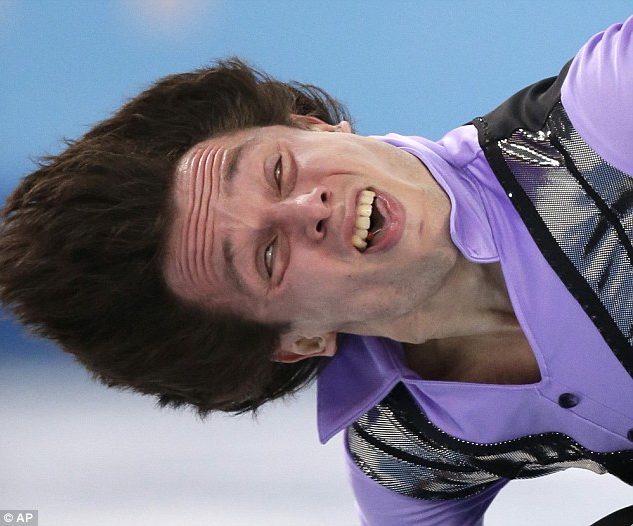 Israel's Alexei Bychenko (photo via AP)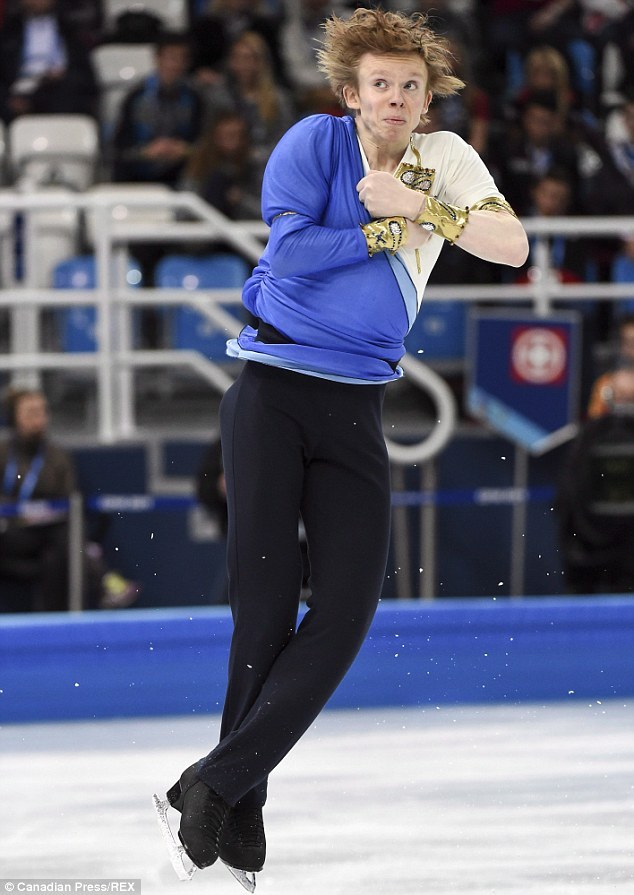 Canada's Kevin Reynolds (photo via Canadian Press/REX)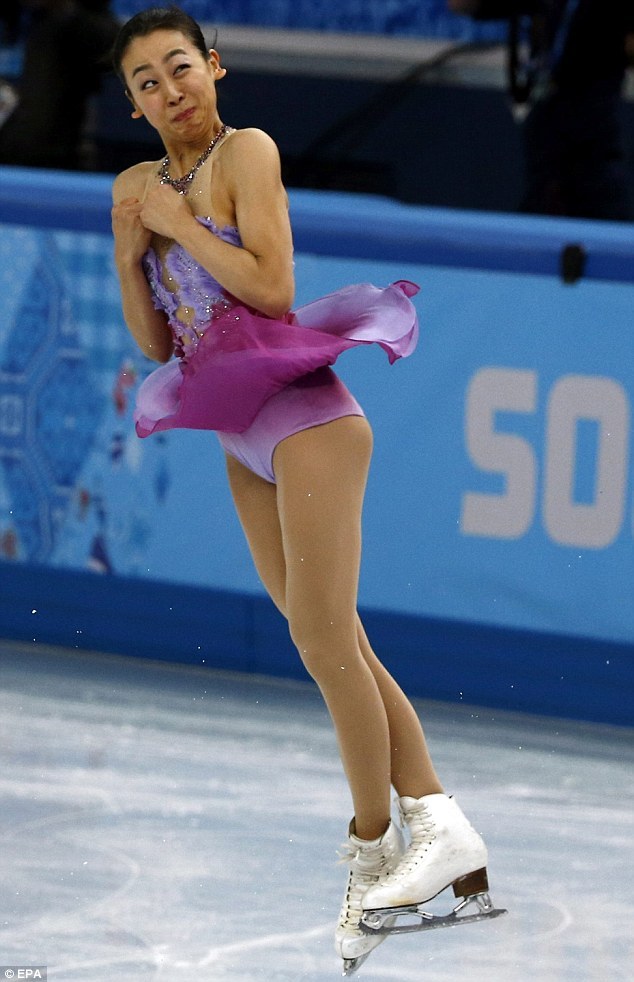 Japan's Mao Asada (photo via EPA)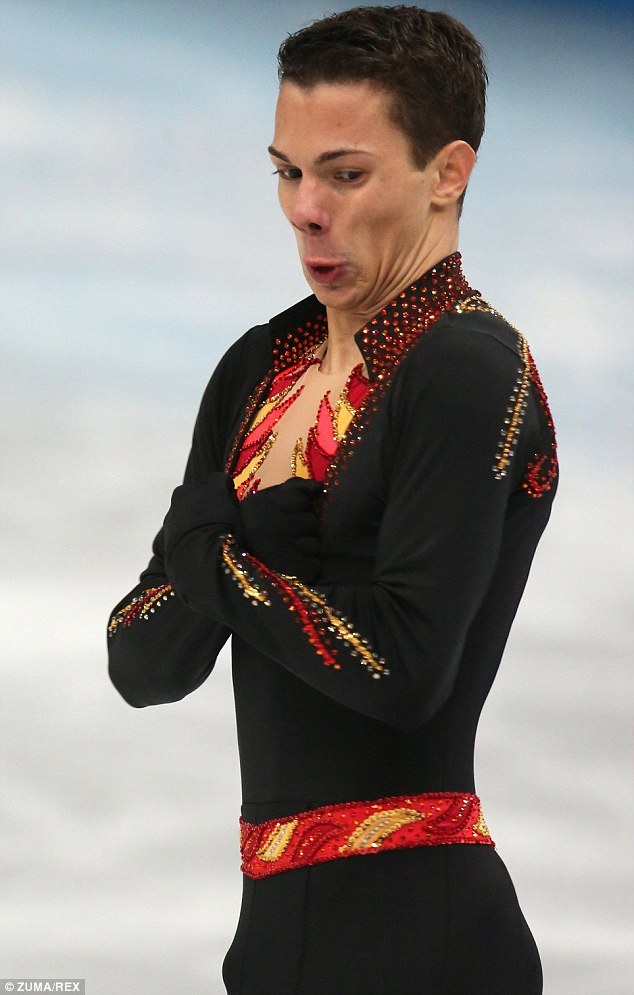 Belgium's Jorik Hendrickx (photo via ZUMA/REX)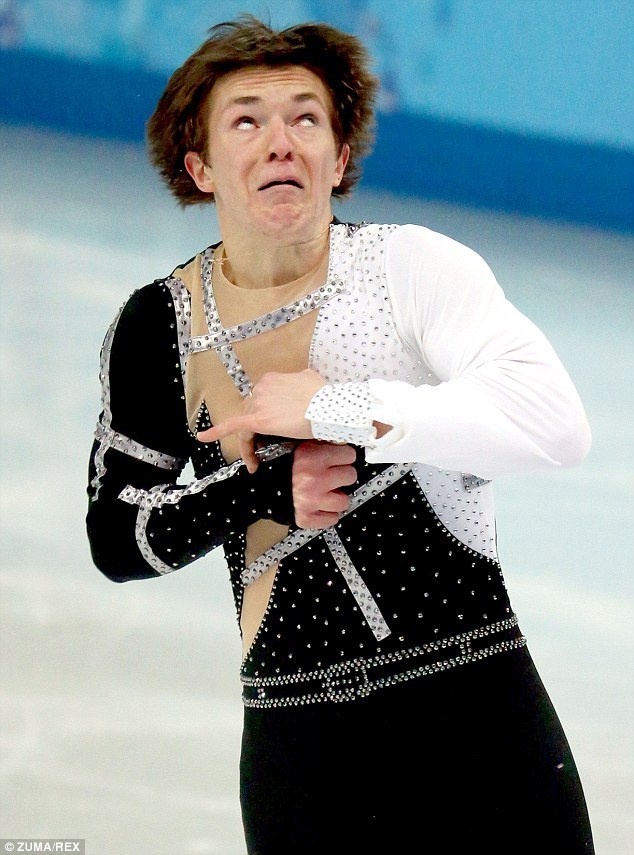 The Ukraine's Yakov Godorozha (photo via ZUMA/REX)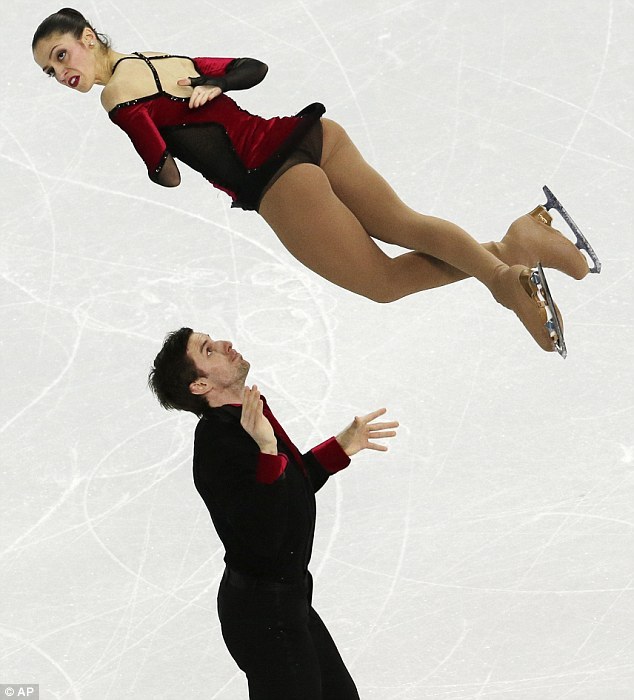 Italy's Stafania Berton and Ondrej Hotarek (photo via AP)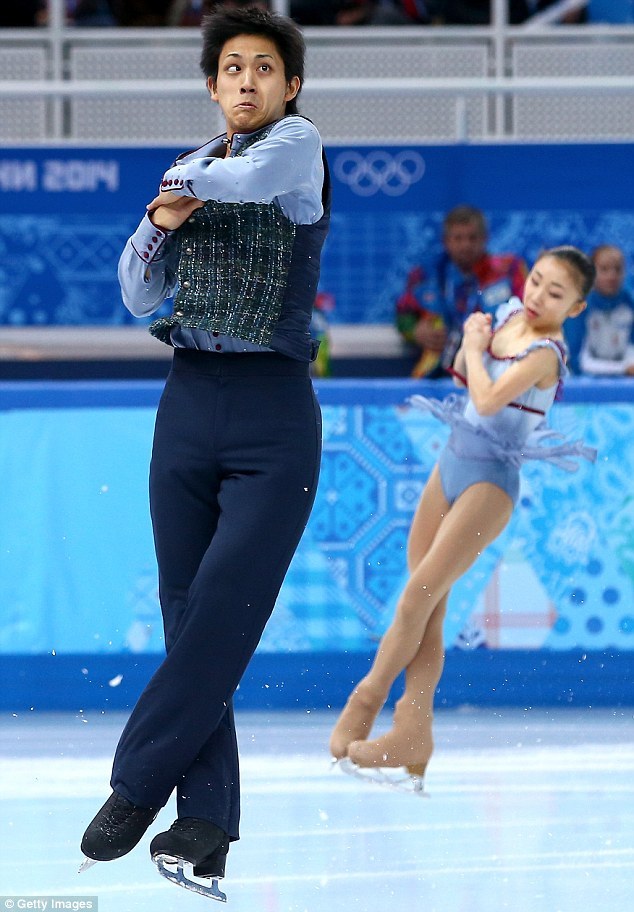 Japan's Narumi Takahasi and Kihara Ryuichi (photo via Getty Images)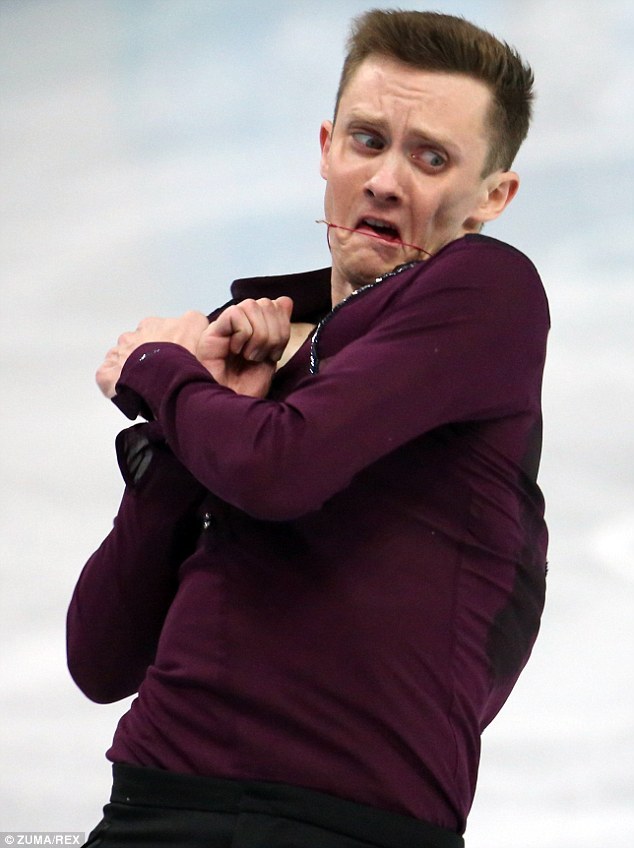 U.S.A.'s Jeremy Abbott (photo via ZUMA/REX)
Well, ice dancers and skaters, we get the struggle. Ask us to do something superhuman, and we'll look...well...superhuman at times. Right? Keep on doin' your thang.
Feb. 14, 2014 10:27AM EST
We are obviously partial to any Olympic sport with "dance" in its name—which means we're always eager to watch ice dancing.
First of all, ice dancers are beautiful movers and performers, which, yay. And despite the extreme difficulty of what they do, the fact that they don't have to include any oh-my-god-please-don't-die throws and jumps makes watching them simply enjoyable, rather than nerve racking. In an Olympic field stocked with sports that continually have us on the edge of our seats, it's nice to watch something that might actually be good for our blood pressure.
During the skating team competition earlier this week, awesome American ice dancers Meryl Davis and Charlie White showed off a short program set to music from My Fair Lady. We realized, about halfway through it, that we were loving the easy, graceful flow of the choreography almost as much as the dynamic duo's brilliant performance—we were watching it the way we'd watch a dance onstage.
Well, now that all makes sense: It turns out the routine was choreographed by none other than Derek Hough. How cool is that? Apparently Davis and White contacted him through their friend Kristi Yamaguchi, the Olympic gold medal-winning ice skater who also won season 6 of "Dancing with the Stars" with Hough's buddy Mark Ballas.
Davis and White will perform Hough's My Fair Lady routine again (as part of the regular, non-team ice dancing competition) this Sunday—tune into NBC at 7 pm to see them in action. For a sneak peek, here they are competing the same number earlier this year at the US National Championships.
We're not sure how you wish ice dancers good luck, so, just to be safe: Merde! Break a leg! Skate the pants off this thing!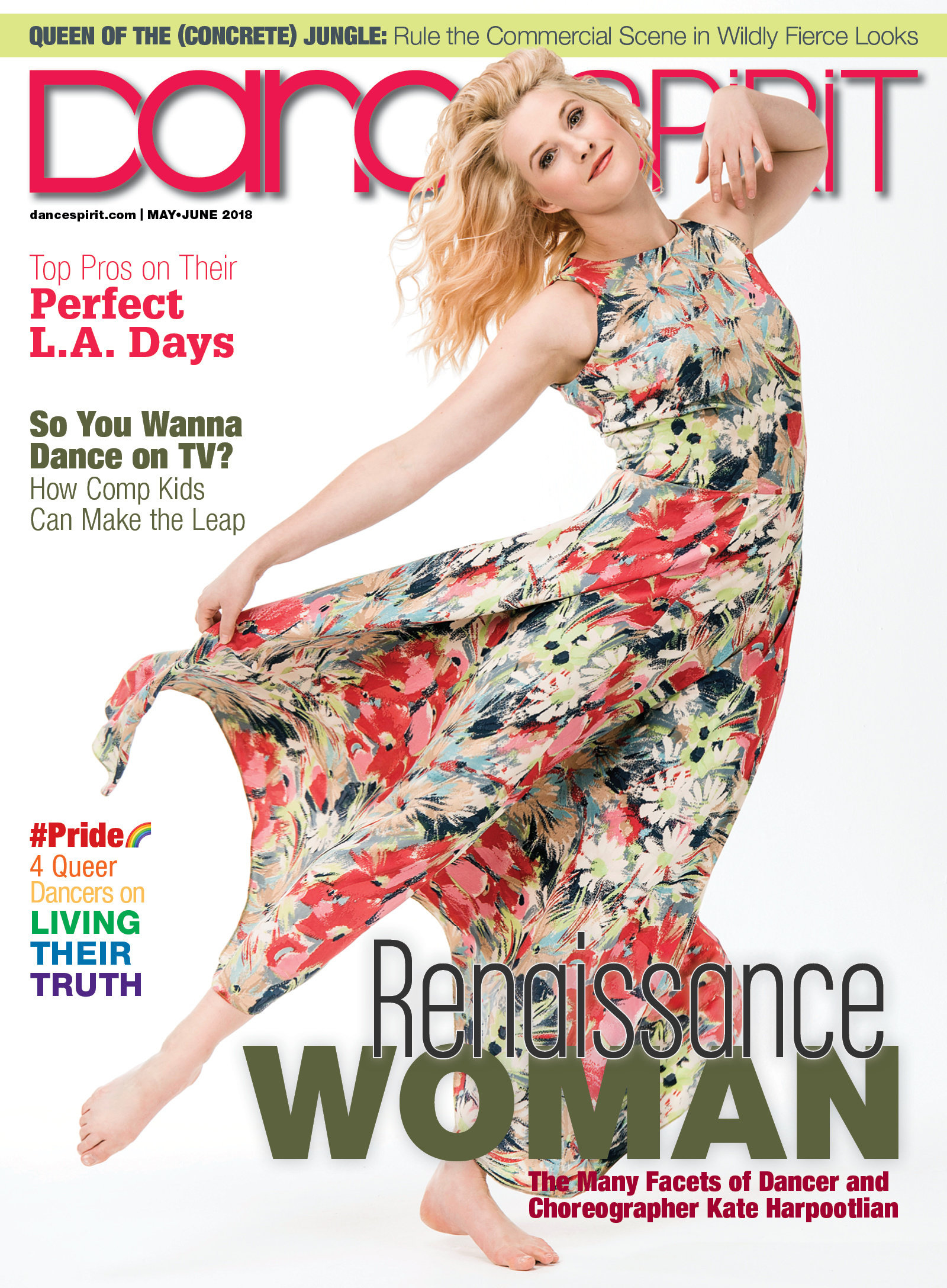 Get Dance Spirit in your inbox