Do you still sing along to the Frozen soundtrack every morning? Is Elsa's ice-princess dress featured prominently on your prom Pinterest board? Would you maybe consider naming your first-born son Kristoff? Do you get excited when the Weather Channel gives a winter storm a scary-sounding name, because that means you'll probably be able to BUILD A SNOWMAAAAAAN?
It may be three years since the hit movie's release, but there's no need to let your Frozen obsession go yet, friends—because Elsa and Anna and Kristoff and Olaf are officially coming to Broadway.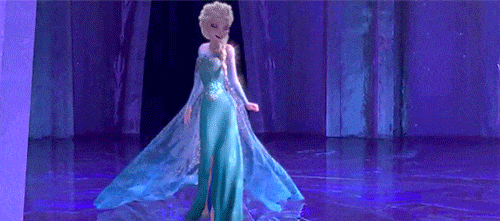 YES!
Here are the details: This week, Disney announced that a musical-theater adaptation of Frozen would make its way to a non-NYC theater in the summer of 2017, and arrive on the Great White Way itself in the spring of 2018. The show will feature the same writers as the film—plus choreography by Peter Darling, the genius behind Billy Elliot and Matilda the Musical. Which means this is going to be one dancetastic Broadway snowscape.
No word yet on whether Idina Menzel and Kristen Bell, who voiced Elsa and Anna (respectively) in the film, will be cast as their animated doppelgangers. But let's dream about that for a second, shall we? The lovely people at Buzzfeed have even given us a peek at what the Menzel/Bell dream team might look like in character: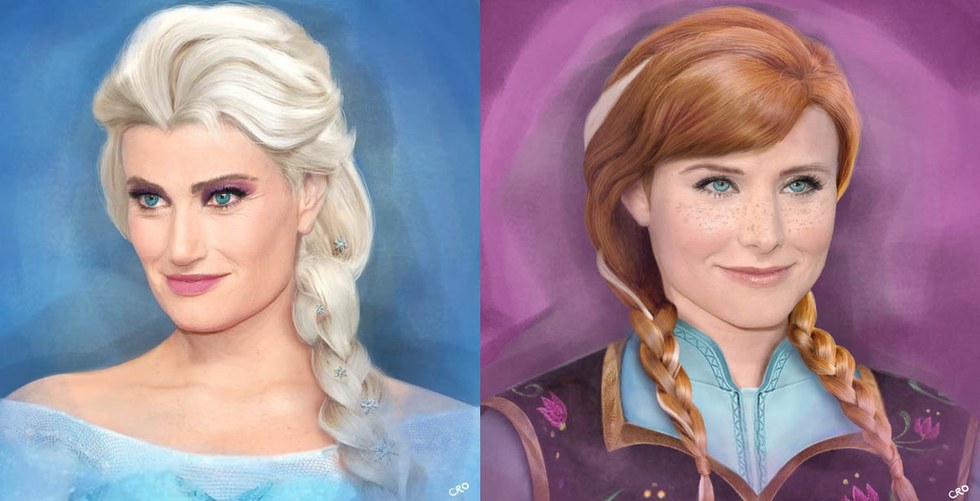 Crystal Ro/Buzzfeed
[Never] let it go, [NEVER] LET IT GOOOOOO!
Mar. 01, 2014 07:17PM EST
Broadway's getting a serious makeover this month, with many exciting shows opening across NYC. In addition to revivals of Les Misérables (opening March 23) and Cabaret (beginning previews March 21), three brand-new, dance-filled shows are debuting on the Great White Way. Here's what you need to know about them.
Disney's Aladdin
After the success of the danciest show on Broadway, Newsies, Disney is introducing another larger-than-life production: Aladdin. Based on the cartoon, this show adds even more over-the-top characters and catchy songs—some of which were written for and then cut from the 1992 movie. "There are so many types of dance in this show," says ensemble dancer Ariel Reid. "We open with 'Arabian Nights,' which celebrates the Middle Eastern experience. Then there's 'Friend Like Me,' which has classic Broadway-style tap, with the men doing all kinds of tricks and flips. We have a 34-person cast onstage, and the audience just eats it up."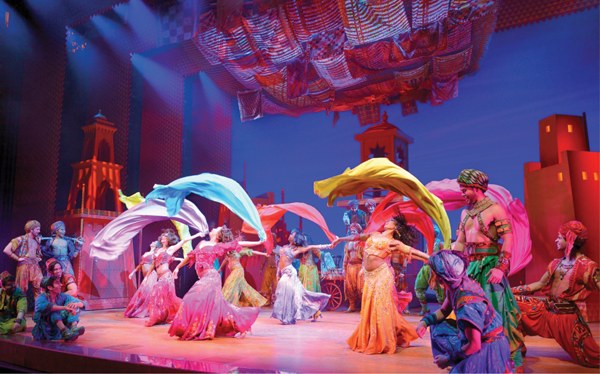 "Arabian Nights" in Disney's Aladdin (photo by Deen Van Meer)
If/Then
Obsessed with Idina Menzel? The stunning actress you loved in Wicked, in the Broadway and movie versions of Rent and on "Glee" returns to Broadway in this new musical about fate in modern-day NYC. Choreography is by the adventurous Larry Keigwin, who describes the movement as "pedestrian, but a heightened pedestrian."
"I've tried to pull extraordinary from the ordinary," he says. "This show has a super-captivating story about the intersection of chance and choice. Everyone can relate to it."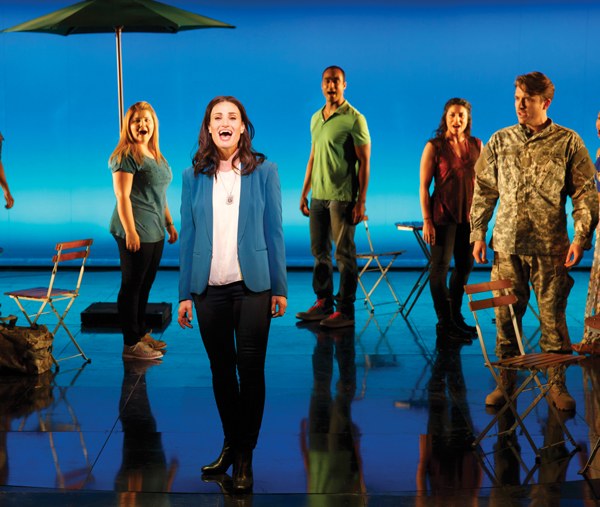 Idina Menzel (in blue) in If/Then (photo by Joan Marcus)
Rocky
Put up your dukes! A musical based on the iconic Sylvester Stallone flick Rocky is fighting its way to Broadway this month. The much-anticipated show features fight-scene choreography by American Idiot and Once alum Steven Hoggett and dance scenes by Rock of Ages' Kelly Devine.
"The film translates well to the stage. It's both an emotional journey and a theatrical experience," Devine says. "The choreography is very character-driven. I asked myself, How would these people boogie at their local disco? The movement is free and loose, and it's heavily influenced by '70s TV shows like 'Soul Train.'"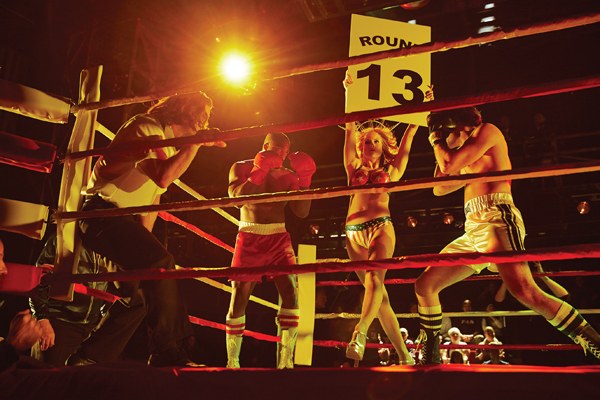 The musical version of Rocky includes "Eye of the Tiger," a classic song featured with the movie. (Photo by Morris Mac Matzen)
Jun. 08, 2012 02:48PM EST
Happy Tony Awards weekend, everyone! You've probably already feasted your ears on the Ultimate Broadway Playlist. But if you're like us, you can never get enough of the Great White Way. So here are a few more song-and-dance treats: 9 standout moments from the Tony Awards themselves. In reverse chronological order:
1. Last year's fantastic opening number. Neil Patrick Harris, backed by Broadway's finest dancers, tossing off laugh-out-loud lyrics—yes please. ("If you've seen a show, then you already know how magical theater can be; it's a two-hour, live-action, barely affordable, un-lip-synched version of 'Glee.'" Amazing.)
2. Billy Elliot stars Trent Kowalk, David Alvarez and Kiril Kulish accepting their joint award for Best Actor at the 2009 Tonys. So talented—and so, so adorable.
3. Lin-Manuel Miranda and the cast of In the Heights in "96,000" at the 2008 Tonys. I will never tire of this guy's crazy, and crazy smart, way with words.
4. Spring Awakening's medley at the 2007 Tonys. Before they were Gleeks, Lea Michele and Jonathan Groff absolutely nailed it in this show.
5. Bebe Neuwirth and Ann Reinking in "Nowadays/Hot Honey Rag" from Chicago at the 1997 Tonys. Two Fosse legends sharing a stage—need I say more?
6. The original cast of RENT performing "Seasons of Love" at the 1996 Tonys. Not only is this song incredibly powerful, but just look at all the soon-to-be-famous faces in this group (starting with Taye Diggs and Idina Menzel!).
7. Patti LuPone in the title song from Anything Goes at the 1988 Tonys. Yes, I loved Sutton Foster in the recent revival of this show, but Patti LuPone is pretty hard to top. (And check out the sailor girls' outfits! Scandalous.)
8. "I Hope I Get It" from A Chorus Line, at the opening of the 1975 Tonys. Now such a legendary number—and again, the original cast is mind-blowing. (Sorry about the poor quality.)
9. The cast of Hair performing at the 1969 Tonys. Harry Belafonte's introduction is unforgettable: "Theater...almost a last refuge, must commit itself to being a center of hope, where we can see the truth...where we can see what the glory of man is and what he aspires to be."
What are your favorite Tony memories? Share them in the comments, and tune in on Sunday to see what this year's standout moment will be!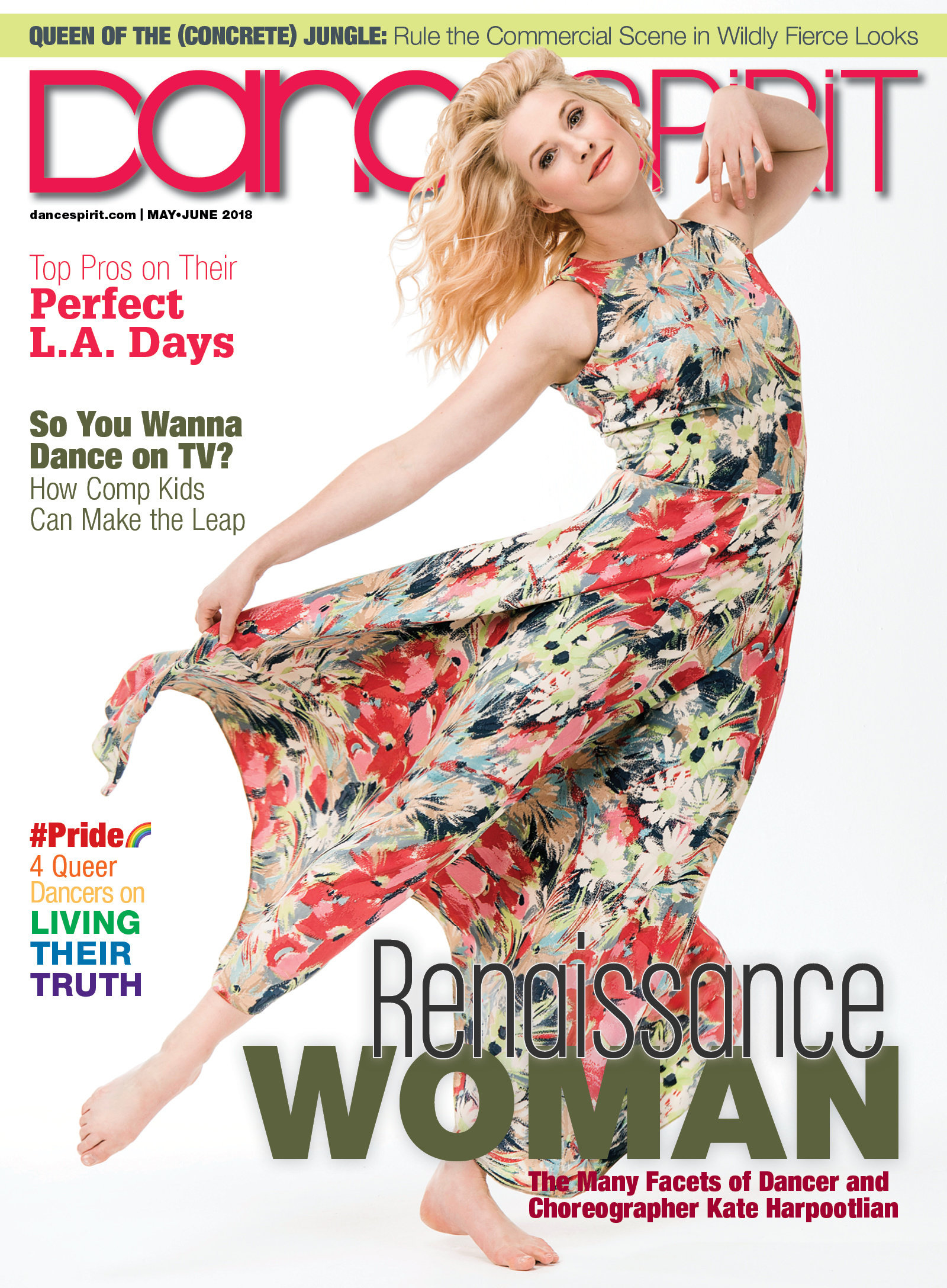 Get Dance Spirit in your inbox