Soooo have you all heard about the new Lin-Manuel Miranda musical, Hamilton? It's possibly the least likely show of all time: It tells the story of Alexander Hamilton, one of the United States' founding fathers, through, um, rap and R&B. Here's the thing, though: Apparently it's incredible.
Hamilton is currently playing off-Broadway at NYC's Public Theater. But it was just announced that the unstoppable hit, which has been getting big ol' raves left and right, will be moving to the Great White Way's Richard Rodgers Theatre this July. The Richard Rodgers, btw, is where Miranda's last stroke of genius, In the Heights, played for three years.
"That's nice and all," you say, "but is there any dancing in this 18th-century rap musical?" OH HECK YES THERE IS. Because guess what else Hamilton has in common with In the Heights? Mr. Andy Blankenbuehler, whose signature high-octane choreo brings even more crazy energy to the show. The cast also features a slew of talented dancers, including Ariana DeBose, Thayne Jasperson and Ephraim Sykes. You know artists of that caliber aren't just step-touching in the back. So, yeah: Get excited, y'all.
(L to R) Daveed Diggs, Okieriete Onaodowan, Anthony Ramos and Lin-Manuel Miranda break it down in Hamilton (photo by Joan Marcus)
If you're having a hard time picturing what all this out-of-the-box amazingness looks like, watch this montage of some of Hamilton's best moments:
Then listen to Miranda blaze through the musical's incredible opening rap, which he first performed at the White House Poetry Jam back in 2009:
I'll admit it: I'm addicted to the radio show "This American Life." I've listened to almost every one of its hour-long episodes (that's a little under 530 hours of my life); I've read countless books written by its contributors; I've watched its short-lived TV series on Showtime; and I've attended live events related to the show. I literally can't get enough.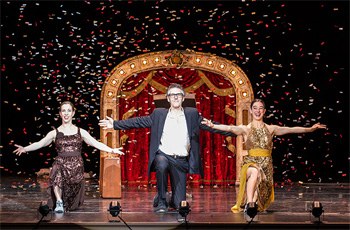 (L to R) Anna Bass, Ira Glass and Monica Bill Barnes in Three Acts, Two Dancers, One Radio Host.
(photo David Bazemore)
And much to my delight, the show has been getting even more satisfying in recent years—"TAL" is getting its dance on.
Back in 2012, host Ira Glass teamed up with downtown choreographer Monica Bill Barnes. She performed on a live episode of the show (which was then broadcast on air), and she choreographed one of the most touching dance-with-text works I've ever seen for the late author David Rakoff. (Grab a tissue before you press play.) Glass and Barnes have been collaborating ever since; the two are currently touring a stage show called Three Acts, Two Dancers, One Radio Host.
Fast-forward to 2014, and "TAL" decided to try something completely new. On June 7, the radio show took to the Brooklyn Academy of Music stage to perform a live show, complete with dance, opera, musical theater and vocal performances. Spoiler alert: The musical section was AMAZING. With help from Broadway choreographer Lorin Latarro, In the Heights' Tony winning lyricist and performer Lin-Manuel Miranda and Wicked star Lindsay Mendez, the "TAL" 2012 radio piece "21 Chump Street" came to life as a full-fledged musical theater extravaganza.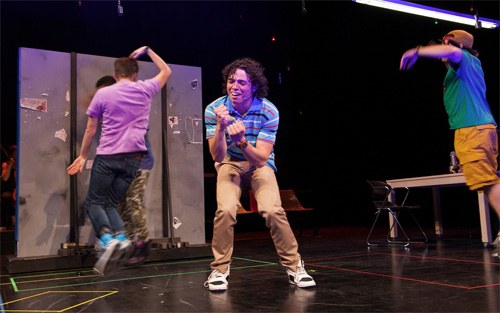 Anthony Ramos (center) and the cast of 21 Chump Street: The Musical
(photo Adrianne Mathiowetz)
21 Chump Street: The Musical follows a Florida-based high school honors student who gets into trouble with the law after he falls for an undercover cop (posing as a kid), who was stationed at the school to catch students selling drugs. You just gotta watch it. Take a look at the beginning of the musical section below:
Loving what you see? Click here to find out how to watch the full version of the performance, or click here to simply stream the radio-version online.
Joy to your worlds, friends!
If you're celebrating Christmas today, we hope you're snuggled up in holiday PJs with your families, opening presents, drinking hot chocolate and eating pancakes (no one ever said Christmas was a day for being healthy).
In the spirit of the holiday, we thought we'd share what's on each of our Christmas lists this year...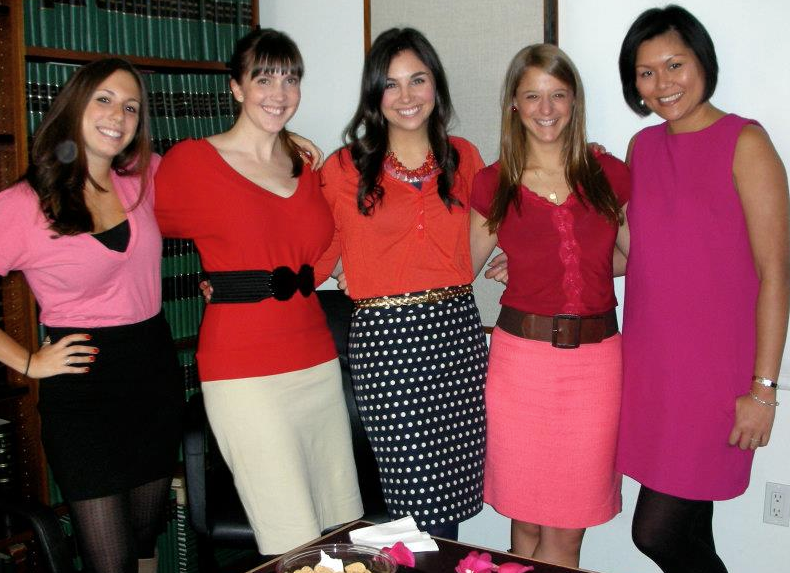 "All I want for Christmas is to have a DanceMedia [our parent company] talent show. Each magazine's staff—Pointe, Dance Magazine, Dance Retailer News and Dance Teacher—could put together a dance routine. The DS staff would rock. (In rhinestoned costumes, naturally.)" —Michael Anne Bailey, assistant/fashion editor and in-house bedazzler
"I want Misty Copeland to get promoted at American Ballet Theatre, already. It's long overdue—just ask Prince!" —Margaret Fuhrer, associate editor and resident ballet guru
"I want a walk-on role in Annie (I'm short enough to be an orphan, right?) and lots of airline miles so I can travel to see my favorite dancers perform across the country. L.A. and Las Vegas, here I come!" —Rachel Zar, managing editor and DS shorty
As for me? I want In the Heights to return to Broadway forever. I want Ryan Steele to be my best friend. I want to salsa dance (well) with Luis Salgado. I want to be able to sing "So Much Better" from Legally Blonde: The Musical, and I want to actually hit—and hold—that crazy-long high note at the end. I want Chantel Aguirre to be mega-famous. I want fouette turns to be banned from competitions for one year—let's see what happens—and I want to go on a shopping spree with Cat Deeley.
Let me know how that list works out for you, Santa. I know I'm asking a lot, but I think my requests are pretty reasonable.
Have a safe, wonderful holiday, everyone!
OK, so In the Heights isn't back back, but it's kind of back—at least enough to satisfy me for one night.
If you've never seen it (you're crazy), In the Heights is the best Broadway musical ever ever ever of all-time. I don't exaggerate. It's just the perfect show. You'll laugh, you'll cry and you'll give the show a standing ovation before the final curtain.
Really.
I leapt from my seat the first time (of four) I saw the show and the cast rocked out to "96,000." The rest of the crowd was right there with me. It was a magical Broadway moment.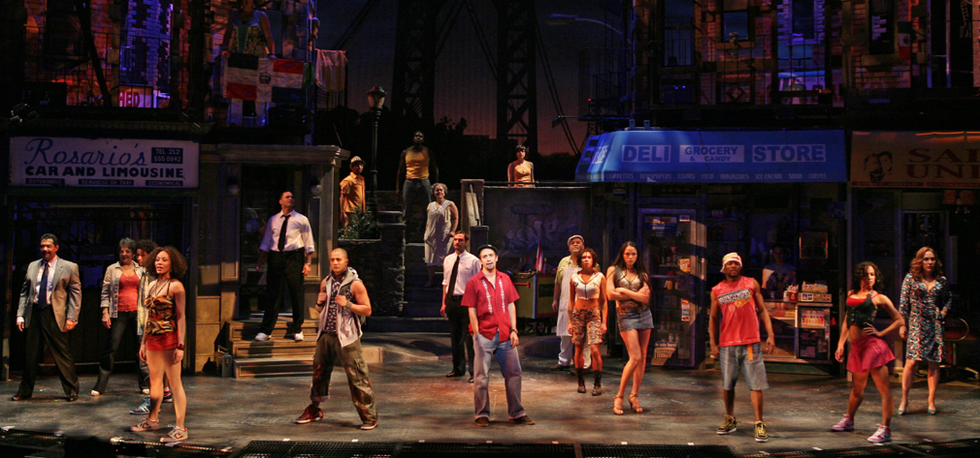 Unsurprisingly, In the Heights won a ton of Tony Awards the year it hit Broadway (2008), including the top nod for Best Musical as well as the Best Choreography (for Andy Blankenbuehler) award and the Best Original Score title.
While In the Heights, sadly, closed in 2011, it's coming back for one night this February!
[Pause for moment of internal applause.]
This special, one-night concert, obviously dubbed In the Heights: In Concert, will take place at The United Palace of Cultural Arts in NYC on February 11, 2013. And tickets go on sale at telecharge.com tomorrow!
The concert is extra-cool because it's happening almost on the fifth anniversary of the show's opening night on Broadway. Plus, it'll be the first time ever members of the original Broadway and National tour casts—including frontman/my life hero Lin-Manuel Miranda, Karen Olivo, Chris Jackson, Olga Merediz, Mandy Gonzalez, Janet Dacal, Robin De Jesús and more—will come together to bring the show uptown, right in the neighborhood that inspired it all.
OMG I CAN'T WAIT. 
Jun. 08, 2012 02:48PM EST
Happy Tony Awards weekend, everyone! You've probably already feasted your ears on the Ultimate Broadway Playlist. But if you're like us, you can never get enough of the Great White Way. So here are a few more song-and-dance treats: 9 standout moments from the Tony Awards themselves. In reverse chronological order:
1. Last year's fantastic opening number. Neil Patrick Harris, backed by Broadway's finest dancers, tossing off laugh-out-loud lyrics—yes please. ("If you've seen a show, then you already know how magical theater can be; it's a two-hour, live-action, barely affordable, un-lip-synched version of 'Glee.'" Amazing.)
2. Billy Elliot stars Trent Kowalk, David Alvarez and Kiril Kulish accepting their joint award for Best Actor at the 2009 Tonys. So talented—and so, so adorable.
3. Lin-Manuel Miranda and the cast of In the Heights in "96,000" at the 2008 Tonys. I will never tire of this guy's crazy, and crazy smart, way with words.
4. Spring Awakening's medley at the 2007 Tonys. Before they were Gleeks, Lea Michele and Jonathan Groff absolutely nailed it in this show.
5. Bebe Neuwirth and Ann Reinking in "Nowadays/Hot Honey Rag" from Chicago at the 1997 Tonys. Two Fosse legends sharing a stage—need I say more?
6. The original cast of RENT performing "Seasons of Love" at the 1996 Tonys. Not only is this song incredibly powerful, but just look at all the soon-to-be-famous faces in this group (starting with Taye Diggs and Idina Menzel!).
7. Patti LuPone in the title song from Anything Goes at the 1988 Tonys. Yes, I loved Sutton Foster in the recent revival of this show, but Patti LuPone is pretty hard to top. (And check out the sailor girls' outfits! Scandalous.)
8. "I Hope I Get It" from A Chorus Line, at the opening of the 1975 Tonys. Now such a legendary number—and again, the original cast is mind-blowing. (Sorry about the poor quality.)
9. The cast of Hair performing at the 1969 Tonys. Harry Belafonte's introduction is unforgettable: "Theater...almost a last refuge, must commit itself to being a center of hope, where we can see the truth...where we can see what the glory of man is and what he aspires to be."
What are your favorite Tony memories? Share them in the comments, and tune in on Sunday to see what this year's standout moment will be!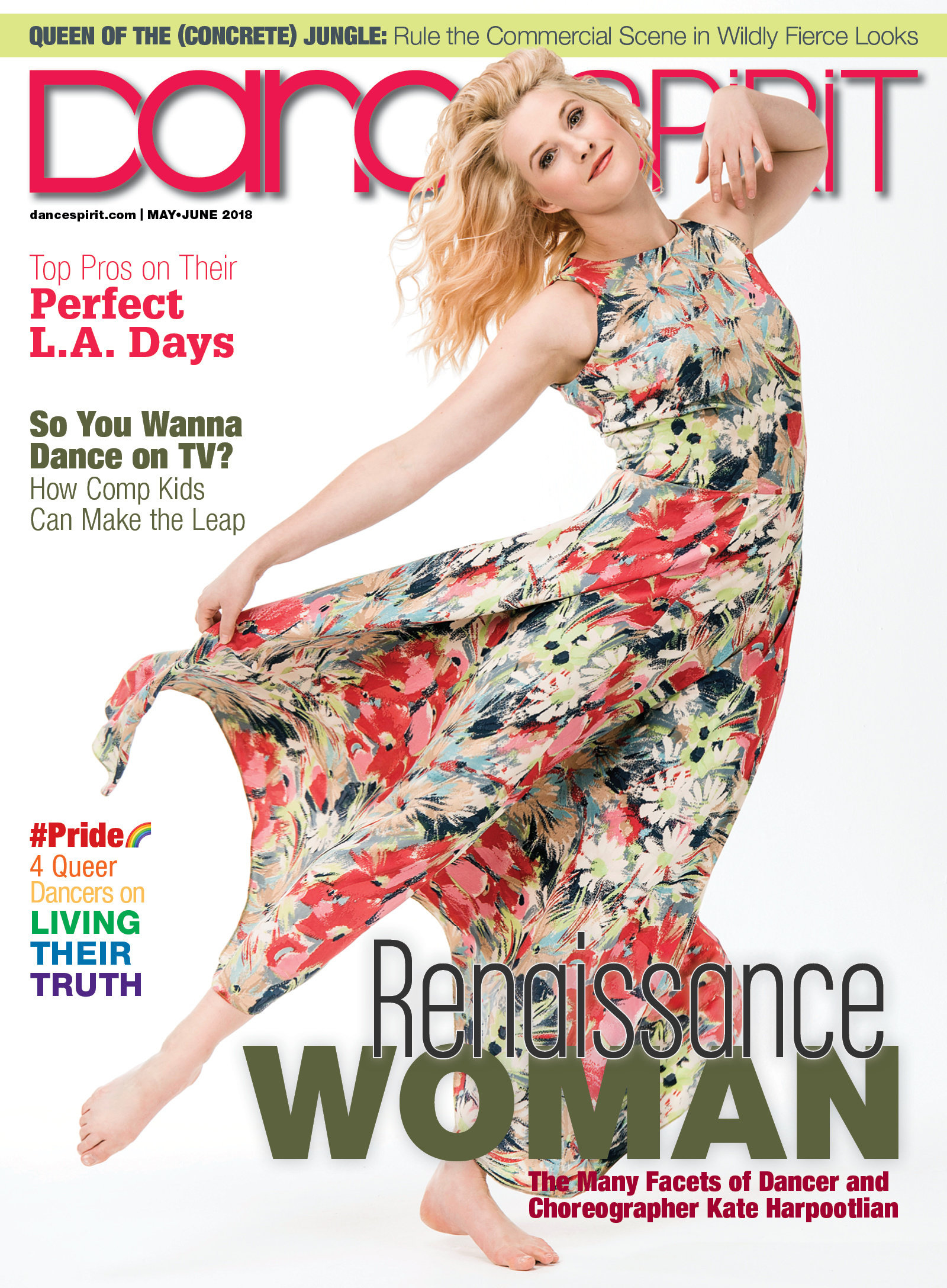 Get Dance Spirit in your inbox