Ingrid Silva and her dog, Frida Kahlo (Photo by Nathan Sayers, courtesy Pointe)

You're probably already following your favorite dancers on Instagram, but did you know that you can follow many of their dogs, too? We rounded up some of our favorite dog-centered accounts and hashtags to keep you pawsitively entertained (sorry, we can't help ourselves).
Thinkstock
Scrolling your feeds endlessly can have a serious impact on your posture and alignment. "Since 2008 or so, I've seen a lot of heads and shoulders hunched forward," says Kim Fielding, a former dancer who created a Pilates class specifically to counteract the effects of technology. "Some dancers will overcompensate for this, leading to splayed rib cages and too much curvature in the lower spine."
Medical pros are now calling this set of symptoms "tech neck" or "text neck," and they can ultimately lead to neck herniations, rotator cuff injuries, and even foot and ankle problems. Here's how to keep your tech from hurting your technique.
Keep reading...
Show less
Instagram star Kylie Shea has built a following of nearly 170,000 with her playful workout videos, which combine traditional fitness activities, like jumping rope or running on the treadmill, with pointe shoes and sassy choreography. Shea's effortless cool-girl-next-door vibe and solid ballet technique make her vids totally irresistible.
Now Shea's using her platform to address the body image issues that tend to plague dancers. In a poignant video, she sheds her clothes and tugs at her skin. The caption explains her relationship with her body and the pressure she feels to maintain a certain aesthetic as a dancer.
Keep reading...
Show less
Via @biscuitballerina on Instagram
Last week, we highlighted the deliberately, hysterically bad @biscuitballerina Instagram account, created by a then-mysterious dancer with a great sense of humor. This week, the artist behind @biscuitballerina—who turns out to be Royal Ballet of Flanders corps member Shelby Williams—got in touch with us to set the record straight about the intentions of those LOL-worthy posts.
Her photos and videos, with their exaggeratedly cringe-worthy technical flaws, are NOT meant to mock amateur dancers. Instead, Williams is actually hoping the account will help all dancers move past their shortcomings and accept themselves and their dancing.
Keep reading...
Show less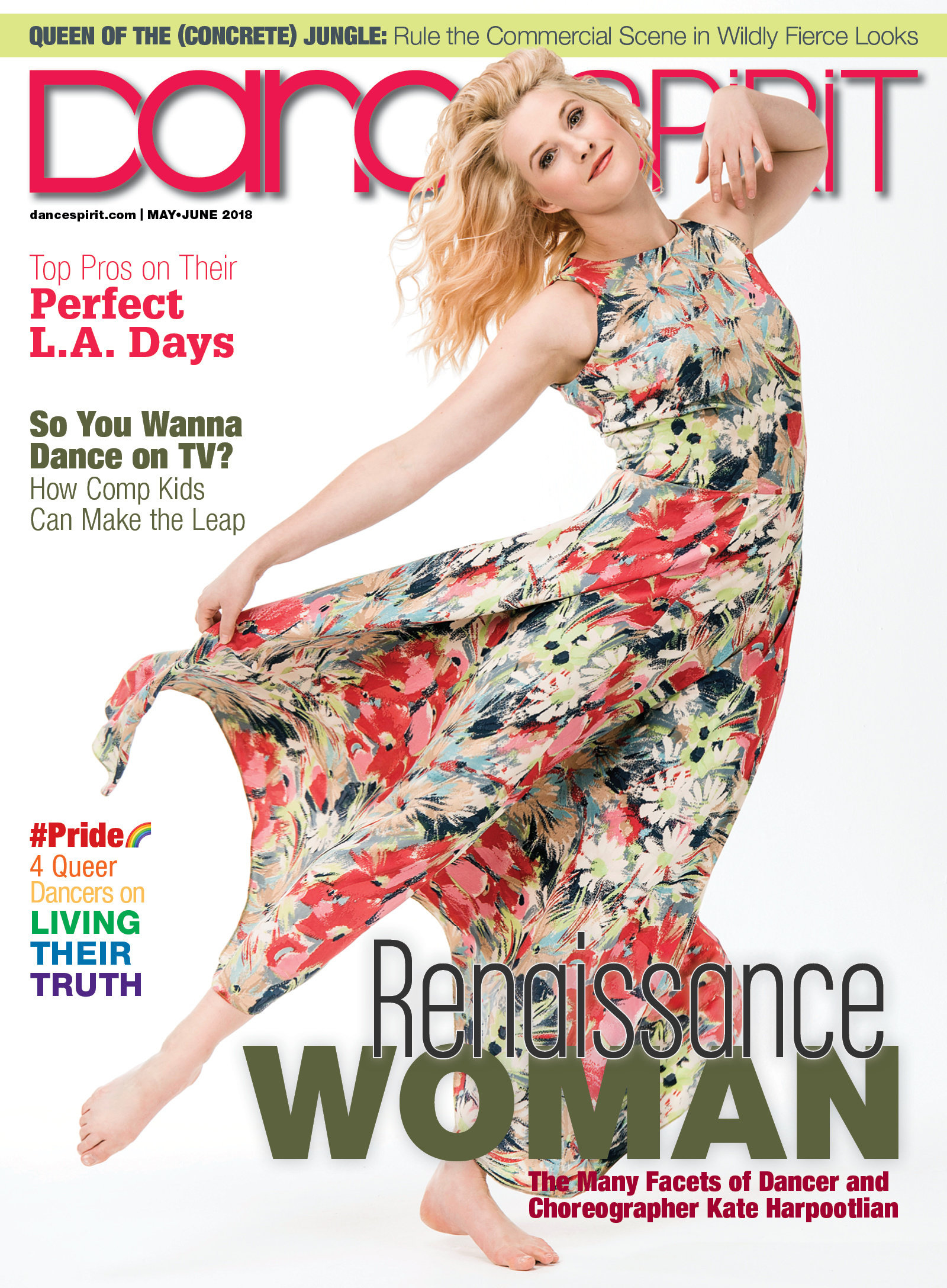 Get Dance Spirit in your inbox