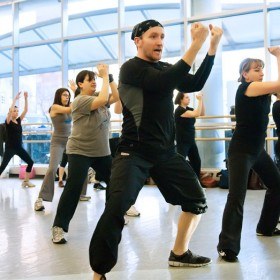 While I've trained in many dance styles (including ballet, jazz, modern, hip hop and Indian dance), my new love is Zumba! This Latin and international dance-inspired fitness program incorporates easy-to-follow choreography to get your heart rate up with intense exercises to keep your muscles working. This weekend I was licensed to teach Zumba, which will be a nice added activity to my awesome summer internship at Dance Spirit. Here are ten reasons that I'm obsessed—and why you should be too!
1. It feels like a party. After a long day of classes, work or my DS internship, the last thing I want to do is spend an hour on the treadmill. Zumba is all about "partying yourself into shape." Now, who doesn't like a good dance party?
2. It's the perfect class to take with friends. While I love group fitness classes like step aerobics, I'm often so focused on trying to avoid falling off the step that I don't pay attention to anyone around me. Zumba is another story. My friends and I claim our territory in the back of the classroom, salsa with each other and sing along to the music. Zumba is social (although my friends and I might go a little overboard).
3. It uses international music. Where else can you dance to salsa, merengue, reggaeton, cumbia, bollywood, bhangra, belly dancing, African and hip-hop music in one class? At my Zumba instructor training session, I learned that at least 70% of the music used in class should be international.
4. It's for everyone. There's no ideal body type for Zumba. You can be male or female, tall or short, young or old, a professional dancer or someone with two left feet. I've even seen a girl dance alongside her mother and grandmother in class, each of them kickin' it to the best of their ability.
5. It's my favorite form of cardio. No amount of Britney Spears (and I absolutely live for anything Britney) can seem to get me through an hour on the treadmill, elliptical or bike. But I actually look forward to getting my heart rate up for 60 minutes of Zumba class.
6. I don't even realize all the calories I'm burning. I don't think I've ever left a Zumba class where I haven't been dripping with sweat. And I love sweating! It shows that I've had a productive workout.
7. It works out my core. I get more than just a cardio workout—I'm strengthening my muscles as well!
8. My brain gets a workout too. I often find my mind wandering while running or bicycling, but in Zumba, I'm 100% focused on the choreography. While it's simple enough to follow along (even for absolute beginners), I still have to pay attention to timing, my form and my alignment, especially during the strengthening exercises. It's one of the only fitness classes where I can completely tune everything else out and focus on having fun.
9. It's perfect for dancers. While other exercise classes, like kickboxing or step aerobics, incorporate basic combinations and choreography, Zumba is one of the few classes that builds up to an entire routine. It's based on repetition, so it's easy to follow, but I still feel like I'm in a dance class as opposed to just a fitness class.
10. It makes me smile. Don't get me wrong, I love feeling like Superwoman in a good kickboxing class, but Zumba involves a more feel-good approach that I can definitely appreciate.
NYC college students and recent grads, listen up! We've extended the application deadline for Dance Spirit's fall internship to September 10. That means you still have time to tell us why you're the perfect candidate for the coolest job ever with the best editorial staff ever. OK, so we may be a little biased, but we just really like our jobs. And if you're a hard-working aspiring writer/editor who loves dance, you'll really like working with us.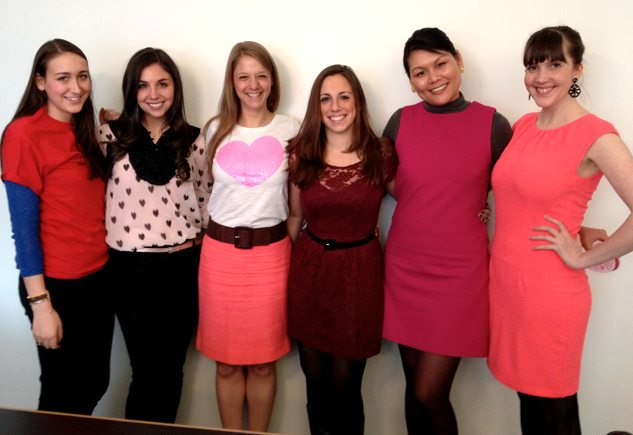 We love holidays! The Dance Spirit staff all dressed up for Valentine's Day 2013 with former DS intern Megan Kirsch (far left)
Want to spend two days a week with us this semester?
Just send a cover letter, updated resume and two writing samples to Hanna Rubin at hrubin@dancemedia.com. Be sure to put "Fall Internship Application" in the subject line and specify that you're interested in interning for Dance Spirit.
Internships are unpaid and require a minimum two-day-a-week, onsite commitment through December at our office in NYC. We can offer school credit to college students, and we do not accept high school students. Preference is given to college juniors and seniors.
We can't wait to meet you!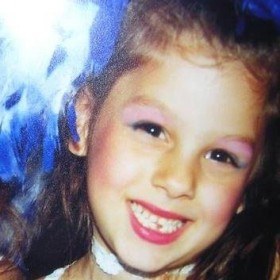 When I first started doing my own makeup, it was a tragedy. "Just make your eyes really dramatic," my teachers said. "Make them POP!" I made them "pop" alright—with a bit of black and grey for that envied smoky eye look, followed by green or blue for some color. Then, I'd slab on mascara with a touch of eyeliner (only on the bottom, on the inside). Perfect right? Not so much.
Somehow, I made it through those competition days in denial of how ridiculous I looked. But when I moved on to college dance, I got slapped in the face with reality. Before a dress rehearsal—with my makeup and hair finished, or so I thought—my choreographer told me I had the colors backward: dark shades in the wrong creases and light shades not even close. I went on stage feeling like a complete loser, hoping my face wasn't completely lost in the lights. Since then, I've done my homework. Here are four tips to help you avoid a makeup disaster:
1. Be prepared. I used to store my makeup in a million different places—eye shadow in one box, eyeliner and mascara in a plastic zip-lock bag and lipstick at the bottom of my purse. In order to do anything well, you need to be organized. So do yourself a favor and make sure you have a makeup case with room for all the essentials.
2. Practice makes perfect. Just as dancers rehearse to perfect their craft, so do makeup artists. If you want to get better, you have to practice. When you have time off, take out your makeup kit, experiment and see what works for you. This is a fantastic way to learn what you need and what you're missing before show day.
3. Go big or go home. I'd always play it safe with my makeup, never wanting to look like a clown. But the point of stage makeup is to be seen from the back row. Adding white to your eyelid and just below your brow before doing anything else will help highlight those areas once you've applied the rest of your shadow. And draw your eyeliner out further than the outside edge of your eyes to make them appear larger.
4. YouTube is your friend. There's so much information right at our fingertips. I've watched plenty of "how to" videos and some are far more helpful than others. Here's one that I absolutely love from Pacific Northwest Ballet:
What are your worst makeup mistakes? Let me know in the comments!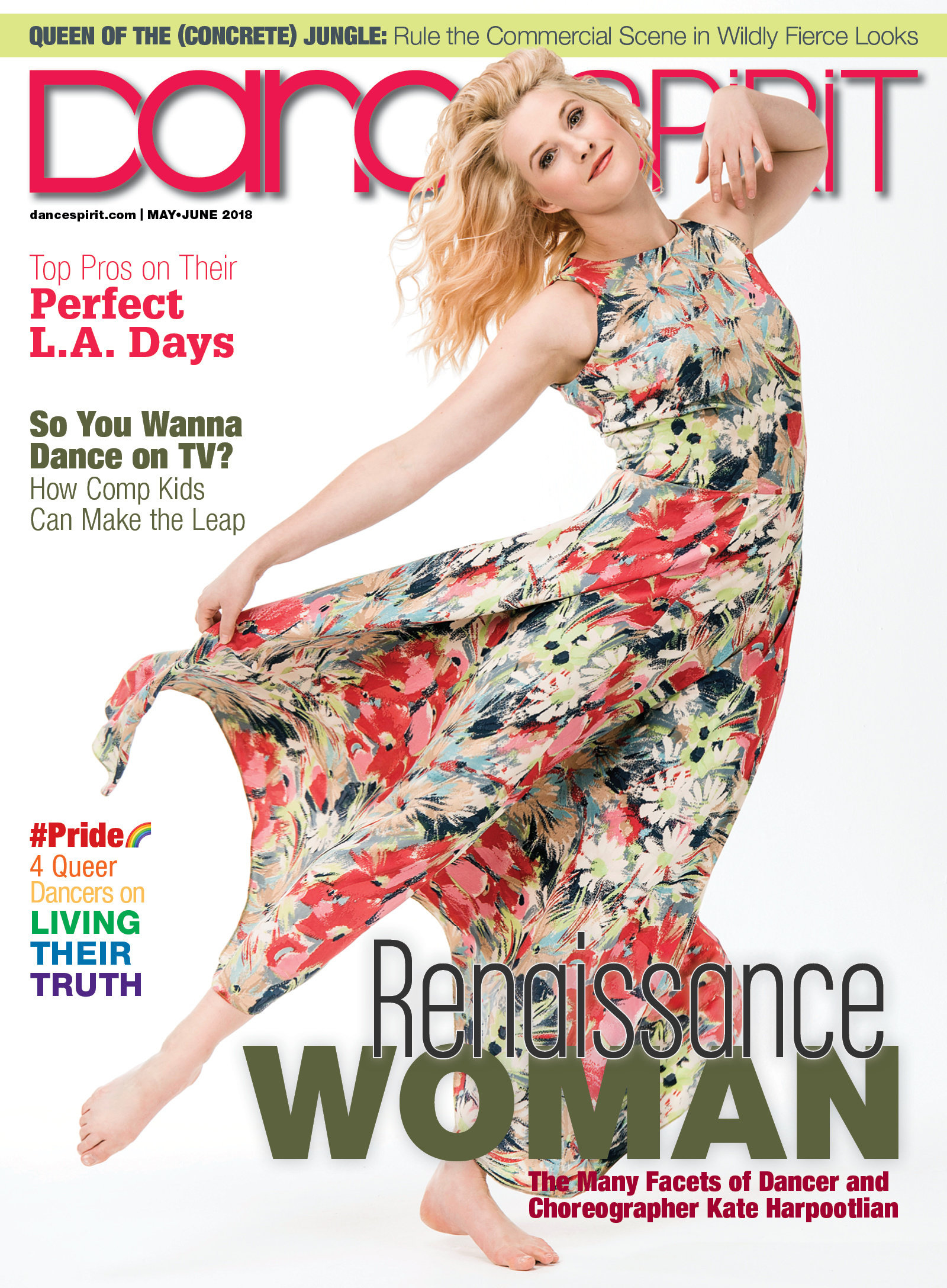 Get Dance Spirit in your inbox