Via YouTube
With all the ugly headlines these days, it's inspiring to see people who can move past their differences—especially when they find common ground in dance. And a new video from Jubilee Media proves that dance can even transcend language barriers.
Keep reading...
Show less
We love dance documentaries.
First Position, Dancing Across Borders, Only When I Dance, Movement One, Ballet 422, A Ballerina's Tale —we can't get enough of 'em (even if they're still in the works).
So, needless to say, we're pretty crazy excited for DanceSport's upcoming documentary, Do Your Dance, which is set to come out early this spring. Here's the scoop:
Last September, approximately 700 elite competitive dancers from around the globe met in Kaohsiung City, Taiwan for the first-ever World DanceSport Games. It was a celebration of dance as a sport, as well as a demonstration of the common traits shared by multiple styles of competitive dance (everything from ballroom to hip hop to dance team).
Do Your Dance is a one-hour documentary about the first World DanceSport Games, and it promises to be epic. This trailer pretty much says it all:
Way back in 1949, Sadler's Wells Ballet (which later became The Royal) had its first North American tour. A ballerina named Margot Fonteyn was introduced to America, became an international star and changed the face of dance. Fortunately for us, there are photos and mementos from those early touring days to show us what it was like.
Thanks to a recent donation from Robert Dunn, a former musician in the Orchestra of the Royal Opera House, the archivists at the ROH were able to show some ephemera from that tour. There are also items from the company's third North American tour in 1953. Nothing like calf liver on a brunch menu to really make you thankful for healthy dancer food nowadays, amirite?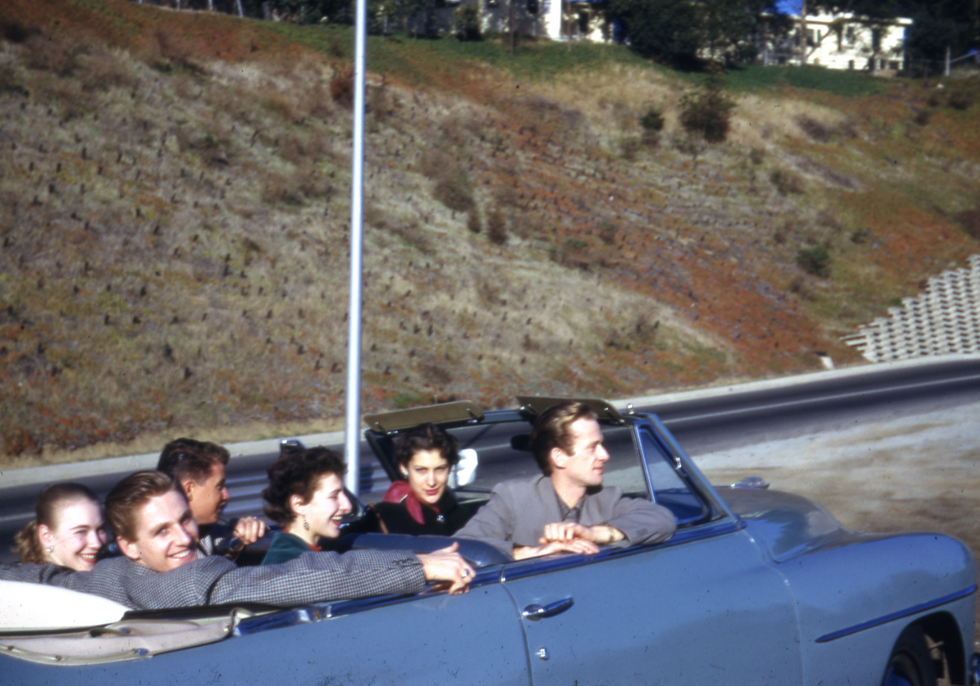 Just look at these cool cats. (Photo via ROH archives, donated by Robert Dunn)
Btw, The Royal Ballet is touring the U.S. RIGHT NOW! The company hasn't graced us with its presence since 2009, so this summer tour is long-overdue. Indulge in some #throwback nostalgia, and then, if you can, get your tickets! The Royal has already hit Washington D.C., but Chicago and NYC audiences still have a chance to see the company.
It's a well-known fact that the Syncopated Ladies always slay. They're probably as flawless when they're doing their laundry as they are when they're dancing. You won't be surprised, then, to see their latest music video to Fetty Wap's "Trap Queen."
There are three main reasons to love this video: It's shot in Dubai (!); The ladies are looking fierce and sounding crystal clear; It's called T(r)ap Queens—get it? Puns #ftw!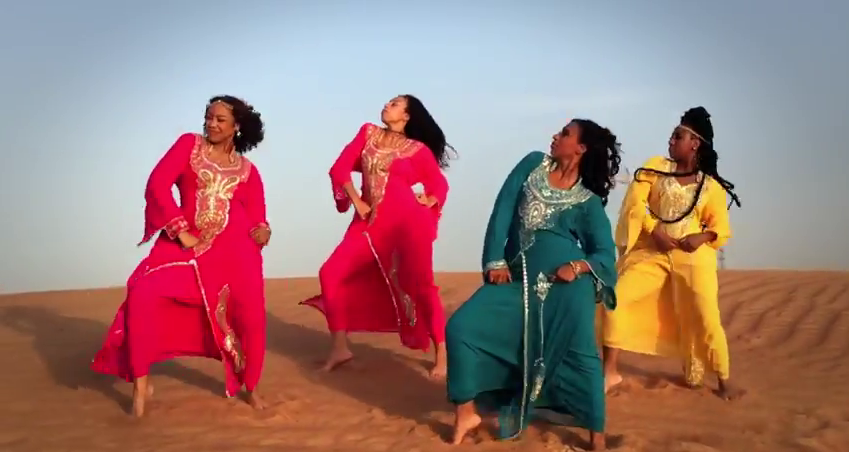 SLAAAAY!!
The video was inspired by one of Oprah Winfrey's quotations: "Think Like A Queen. A Queen is not afraid to fail, failure is another stepping stone to greatness." Fortunately, we have the Syncopated Ladies to show us some of the many ways queens can look: Grooving in the desert, strutting on the beach or showing off their skills on the dance floor.
What makes you feel like a dancing queen? Let us know in the comments! #girlpower
Feb. 01, 2015 11:02AM EST
Do you love the edgy contemporary dance scenes in Europe and Canada? Many international colleges offer dance degrees roughly equivalent to the American BFA—and those degrees can often be completed in three years instead of four. So grab your passports: We've rounded up some of the top dance programs for international study.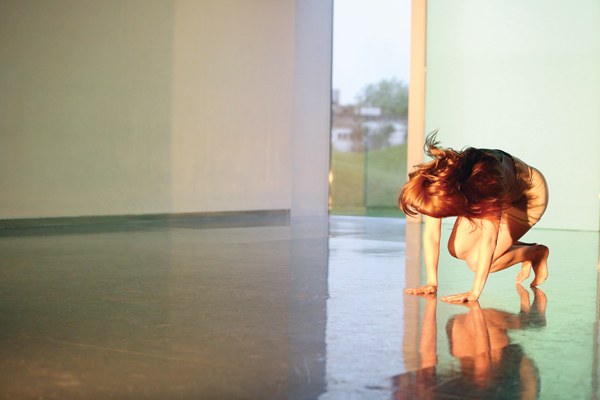 A student in Trinity Laban's undergraduate dance program (James Keates, courtesy Trinity Laban Conservatoire of Music and Dance)
London, England
The London Contemporary Dance School offers a BA in dance. In this three-
year program, students specialize in performance or choreography. While most classes are studio-based, academic classes are incorporated as weekly seminars. Bonus: LCDS shares space with The Place, one of London's hottest contemporary performance venues.
More information: lcds.ac.uk/futureofdance
Trinity Laban Conservatoire of Music and Dance is famous
for its extensive facilities. Laban offers a three-year, practice-based BA and prioritizes research, giving students access to comprehensive music and dance libraries. Dance students have the opportunity to perform new and historical work, and to collaborate with the school's prestigious music program.
More information: trinitylaban.ac.uk/study
Toronto, Canada
Ryerson University's dance program includes a four-year BFA. The program offers classes in modern, jazz and ballet. Students also have the opportunity to take theater, design and business classes, and core liberal arts courses are required to complete the degree. Because Ryerson is a large university—not a conservatory—dance majors can minor in other academic subjects.
More information: ryerson.ca/theatreschool/
Salzburg, Austria
The Salzburg Experimental Academy of Dance offers a four-year conservatory education in contemporary dance. Rather than a degree, graduates are awarded a diploma after completing their studies, with a focus in either performance or choreography. Classes
are taught by a rotating international faculty and include ballet and contemporary technique, somatic practices and weekly seminars in dance history and other related subjects. Students also have the option to study at other schools' undergraduate dance programs—so you could take your world travels even further!
More information: sead.at/
Dresden, Germany
The Palucca Hochschule für Tanz offers a three-year BA program focusing on technique and performance. Dancers can earn a degree in performance or pedagogy, and will be qualified to continue their academic education at any university in the German state of Saxony. Bonus: Students have the opportunity to be selected for a traineeship with the Semperoper Ballett while they work toward a degree.
More information: palucca.eu/en/degree_programmes.html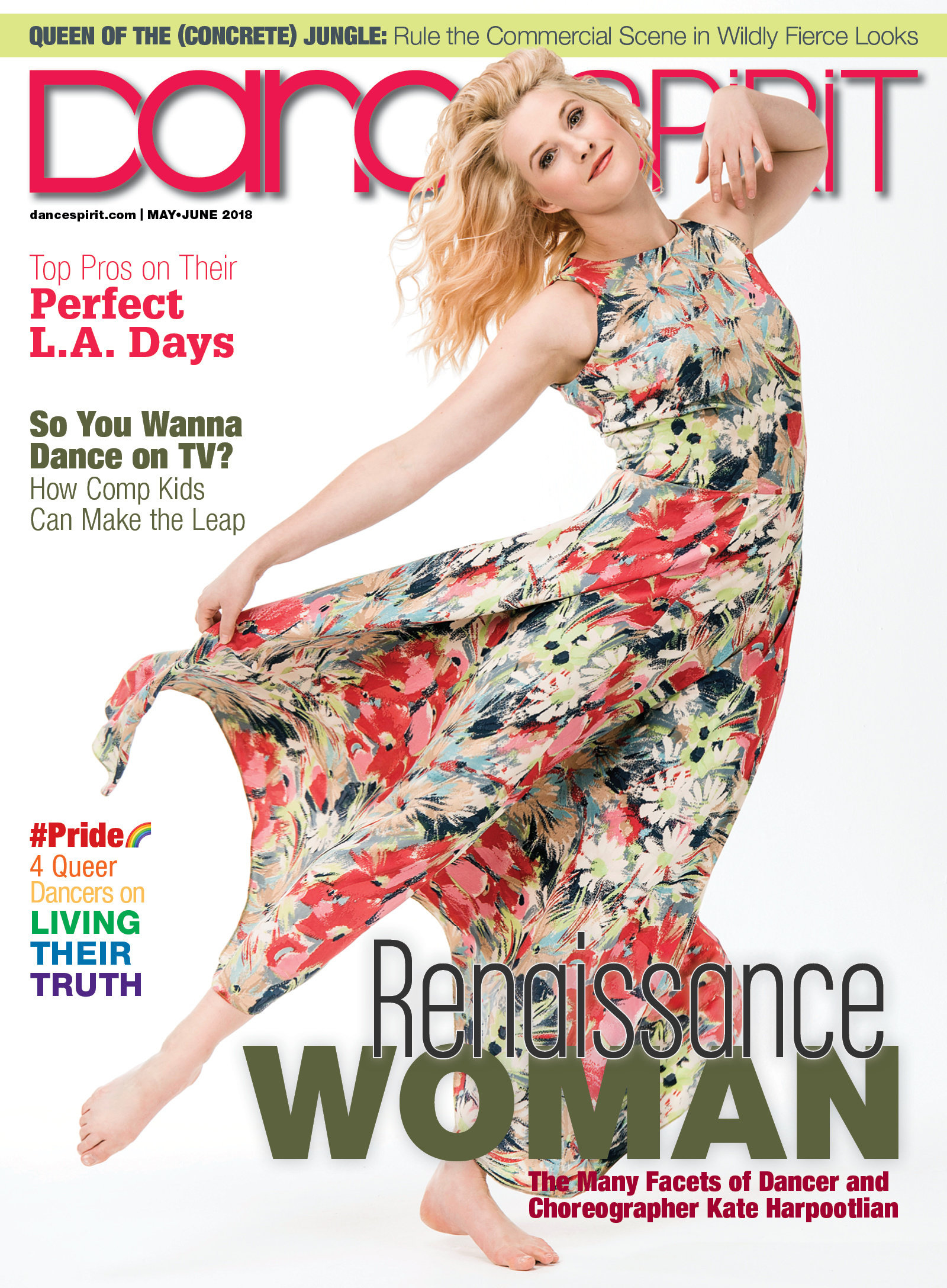 Get Dance Spirit in your inbox