Exciting news: the July | August 2015 issue of Dance Spirit is now live on iTunes! Head over to the iTunes store to check it out–it's worth it, we promise. You'll get the latest issue of the magazine right on your iPhone, iPad or iTouch, not to mention tons of cool bonus features. Click here to download your digital subscription!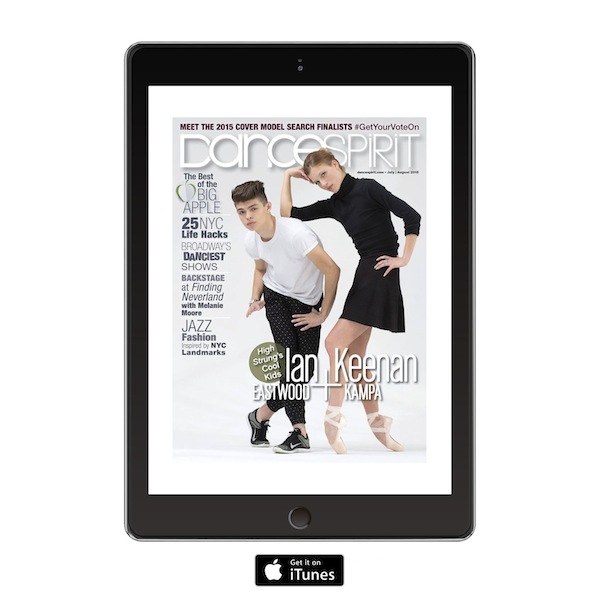 Even more Keenan and Ian if you download the digital edition! What could be better?
Sep. 25, 2014 11:30AM EST
How'd you like to scroll through your favorite magazine on your favorite mobile device? You can get all the DS content you love—plus tons of fun digital exclusives—sent straight to your iPad, iPhone or iTouch.
Check out our October digital exclusives:
Watch Alvin Ailey Dance Theater's Fana Tesfagiorgis perform the first and (bonus!) second phrase of "I Been 'Buked," from Revelations.

See Christina Ricucci's alternative cover shots, plus outtake photos from the runners-up Alyssa Allen and Sarah Pippin.

Get extra fashion inspiration.
Click here to download your digital subscription.
[portfolio_slideshow nowrap=0 thumbs=true timeout=4000 showtitles=true showcaps=true showdesc=true]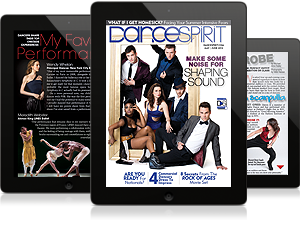 Have you seen how awesome Dance Spirit looks on an iPad? If not, you're missing out. It includes everything that's in the print magazine, plus you can blow up every beautiful photo to full screen and see cover stories and step-by-steps come to life with behind-the-scenes videos. Could it get any better?
Yup, it just did. Because as of our November issue (featuring the one and only Kathryn McCormick), you'll also be able to get DS on the Barnes and Noble "Nook" Digital Newsstand! That means you can download the Nook App and subscribe to DS on any Nook Device, iPhone, iPad, Android Smartphone or Android Based Tablet.
It's official, all the great dance content you've come to expect from DS—celeb interviews, the latest dance fashion, insider technique and health advice—is now available in any format you prefer (including traditional print, of course). Check out upcoming issues on the Nook starting next month. And don't forget to let us know what you think!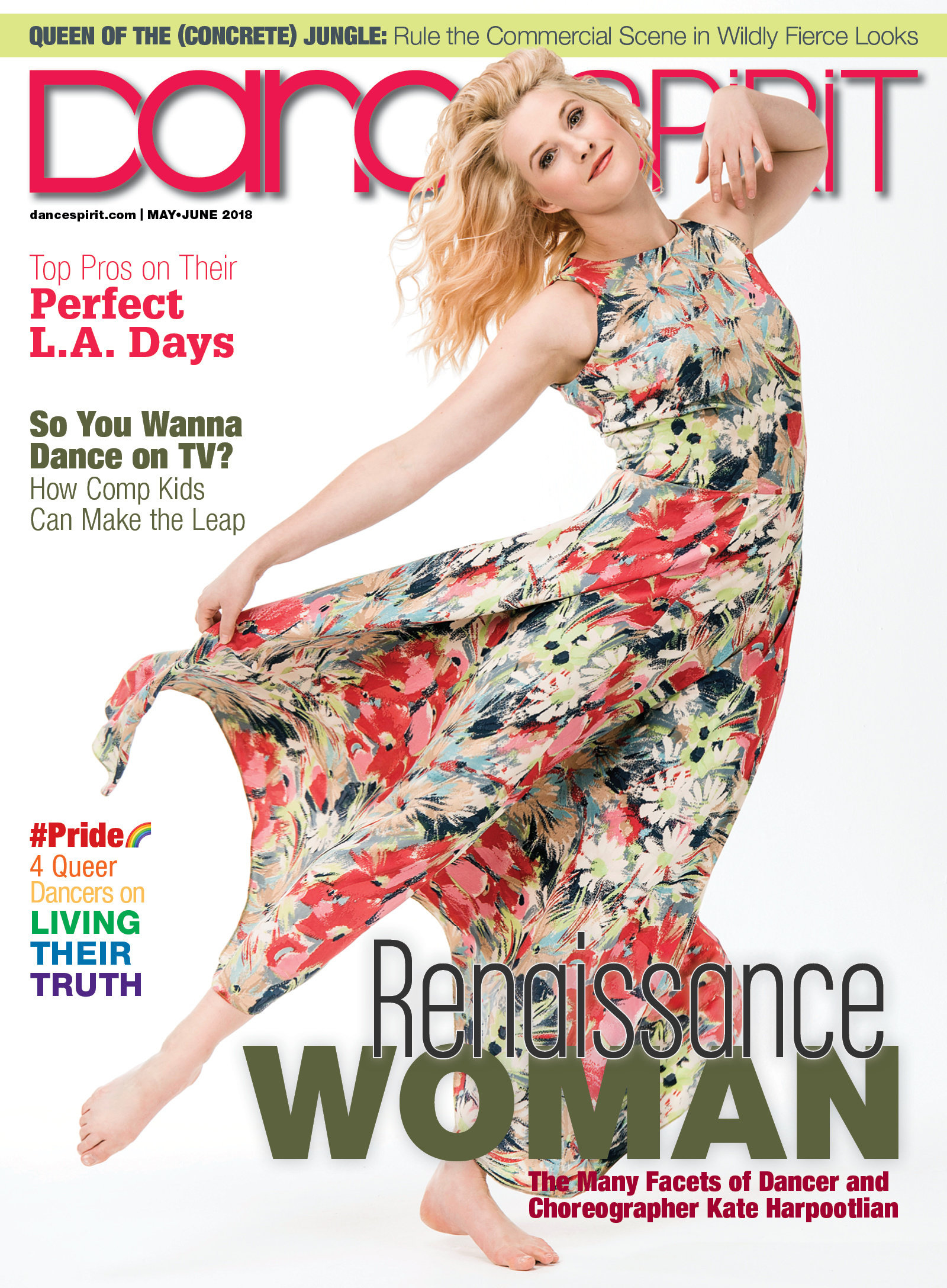 Get Dance Spirit in your inbox