(Before we begin—have you heard that we're giving away tickets to the "So You Think You Can Dance" season finale?! GO. ENTER. NOW.)
Wow. "SYTYCD" Season 11 is going to be pretty darn spectacular. This week, we watched 157 dancers travel to L.A. to duke it out for a spot in the Top 20. Guest judges this week included tWitch, Tara Lipinski, Adam Shankman and ballerina Irina Dvorovenko. It was pretty hard to know who would advance and who would be sent packing—the level of talent was just that high. There were also A LOT of cuts: Dancers had to make it through seven rounds, and there were even a couple dance-for-your-life performances. I'm not sure how the show's editors managed to get the entire week of callbacks into one jam-packed, action-filled episode—but they did. Here are my top five moments from last night:
1. Cameron. OK, OK, he's not a competitor, he's a newborn. But he was definitely part of one of my favorite "SYTYCD" stories of all time: Steven, a phenomenal hip-hop dancer from New Orleans, got news that his girlfriend had gone into labor right as callbacks began. Obviously, Steven was a little distracted. I mean, THERE WAS A BABY ON THE WAY. Somehow he managed to pull it together for the first few rounds…and then, Cameron arrived! Steven didn't make the cut after Sonya Tayeh's choreography, but I think he's already won, regardless.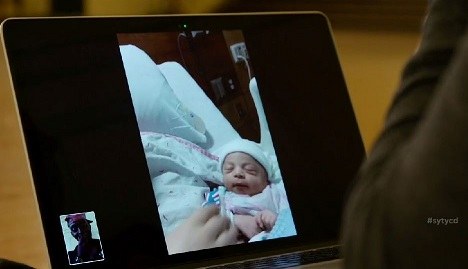 Awwwwwwwww
2.  Jaja, the red-headed wildcard. So, OK, she didn't make Top 20. But to see this girl go from crazy krumper to slinky ballroom dancer just made me smile.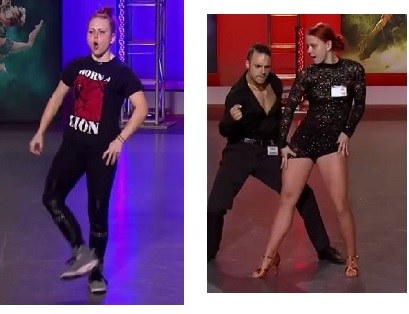 Let's hope Jaja auditions again next year. I know I'd love to see more of her transformations.
3. All the awkwardness. First, there was contestant Amanda's, um, hiccup, when she said she felt lucky to have Marcquet as a hip-hop partner because, duh, he's there for hip hop. Well, sorry Charlie, he's a ballroom expert, and you've just learned what happens when you assume things—on national TV. Oops! (Disclaimer: In Amanda's defense, Marcquet can do it all—amazingly. My prediction? Top 4, easily.)
Next, we said goodbye to poor contestant Christopher's front tooth. During the ballroom routine rehearsals, Chris got smacked in the face by his partner's elbow. She lost quite a bit of skin and blood, and he lost half a tooth. OUCH.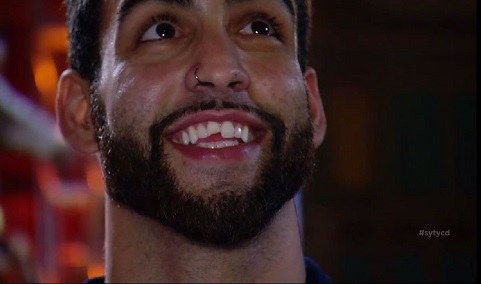 Thankfully, the judges were kind to this (partially) toothless wonder of a dancer. He made it through the ballroom round.
And finally, did anyone else feel just a little guilty for laughing at the judge's nasty comments during the group choreography round? Over the first four episodes this season, we've applauded the judges for not berating the auditionees who gave sub-par performances. Apparently, though, their snide remarks have been brewing, and after One Love's group debacle, there was a firestorm of snark. My favorite zinger came courtesy of Adam Shankman: "I see you got your routine from those children on 'Dance Moms.' " BOOM, roasted.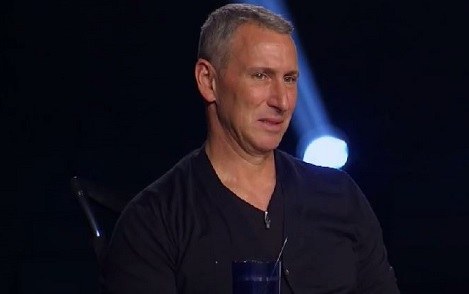 This face.
4. The surprise endings. A lot of our favorites from the audition rounds didn't make it. This week, we unfortunately—and unexpectedly—bid adieu to Trevor Bryce, Marie Poppins, Megan Marcano, Erik "Silky" Williams, and DS cover beauty Kamille Upshaw.
5. The TOP 20, REVEALED! Without further ado, may we present—in the order they were introduced during the show's credits—the 20 candidates vying to be America's Favorite Dancer: Malene, Zack, Emily, Serge, Carly, Emilio, Tanisha, Stanley, Valerie, Nick, Bridget, Marcquet, Jacque, Rudy, Brooklyn, Teddy, Jessica, Casey, Jourdan and Ricky. Congrats, dancers! We can't wait to see what you bring this season!
What did you guys think? Are you happy with this season's Top 20? Was anyone sent home unfairly? Let us know in the comments—and check back here next week for our recap of the first live episode!
Nov. 21, 2013 11:06AM EST
Whoa, you guys: Remember way back in January, when we told you Starz was working on a "gritty" ballet drama? Well, big news: The network has released a few of the names attached to the project, and they are MAJOR.
How major, you ask? We've got former American Ballet Theatre principal Irina Dvorovenko and current ABT soloist Sascha Radetsky (Charlie!) in acting roles. We've got former ABT principal and current Royal New Zealand Ballet director Ethan Stiefel (Cooper!) acting as consultant and choreographer. We've also got a Ballet Arizona dancer, Raychel Diane Weiner, in the cast.

The beautiful people. (L to R: Dvorovenko by Gene Schiavone; Stiefel by Rose Eichenbaum; Radetsky by Angela Sterling; Weiner via Ballet Arizona)
That is...pretty legit. Despite my continuing apprehension about this becoming TV's take on Black Swan, I'll tune in to watch these beautiful dancers (hopefully) dancing.
Starz is still looking for the series lead, a "Polina Semionova type." Polina? Are you interested?
Oh, and the show also has a name: "Flesh and Bone." Gross! But also kind of sexy! Color me intrigued.
Feb. 07, 2013 11:26AM EST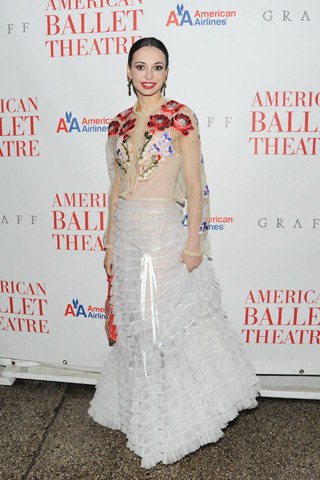 So, remember when New York City Ballet honored designer Valentino at a big gala that was attended by a gazillion movie stars, and it was awesome?
Well, American Ballet Theatre just announced the details of its Metropolitan Opera House gala this May, and it sounds like it's going to be equally glittery. Yay!
Providing the high-fashion connection is Christian Dior Couture, which is sponsoring ABT's gala. No word yet on whether or not that'll involve designing costumes for the ballets performed, but hey, at the least our favorite ballerinas will probably be decked out in some gorgeous Dior gowns at the dinner afterwards.
And what high-wattage stars will be attending? Honorary chairs Caroline Kennedy and Blaine Trump, for starters. But take a look at this honorary committee list: Kim Cattrall, Jennifer Love Hewitt, Stacy Keibler, Lea Michele, Kelly Rutherford, Zoë Saldaña, Ashlee Simpson, Aaron Sorkin, Stephanie Szostak and Uma Thurman. Straight A-list.
Finally, of course, there are the stars us nerds care about most: the company's principal dancers! And the gala cast list is enough to make your knees weak: Roberto Bolle, Herman Cornejo, Irina Dvorovenko, Marcelo Gomes, David Hallberg, Paloma Herrera, Julie Kent, Gillian Murphy, Natalia Osipova, Veronika Part, Xiomara Reyes, Polina Semionova, Hee Seo, Daniil Simkin, Cory Stearns, Ivan Vasiliev and Diana Vishneva. We haven't heard what they'll be dancing yet, but frankly even if they all just came out and stood next to each other onstage we'd be happy.
See you on the red carpet on May 13! Or, uh, no, we probably won't be walking the red carpet. But we'll definitely be stalking it. Close enough!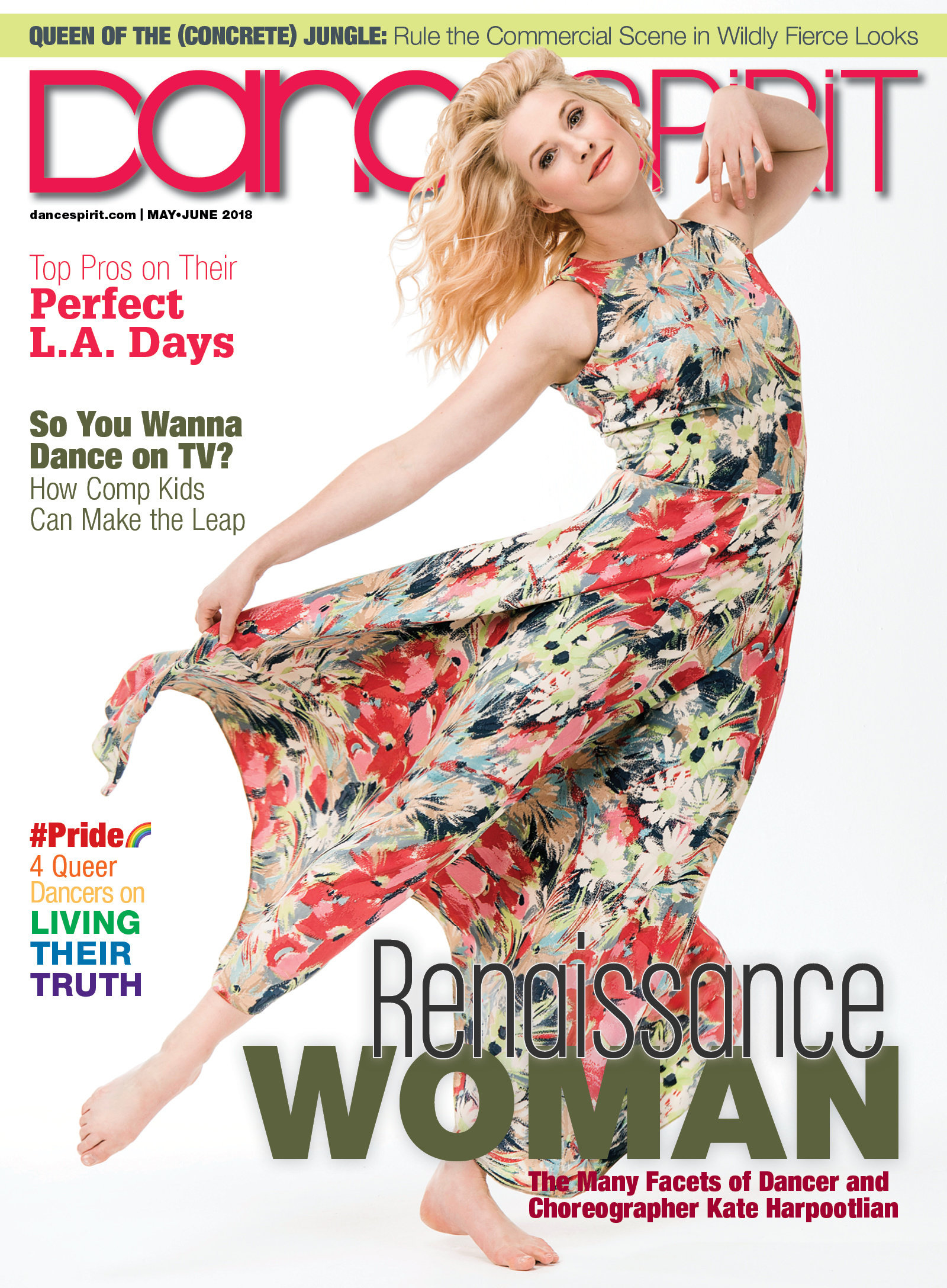 Get Dance Spirit in your inbox