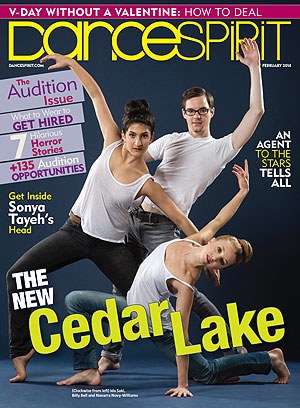 Happy first day of February!
We can't think of a better way to celebrate than showing off our fabulous February issue. It features a few Cedar Lake Contemporary Ballet dancers we adore: Ida Saki, Billy Bell and Navarra Novy-Williams. These three spent most of their day weaving in and out of a breathtaking improvisation. And it's no wonder this photo shoot was flawless; Ida, Billy and Navarra are pros, and they've all been featured in Dance Spirit before! Ida was the winner of our 2009 Cover Model Search, Billy's Lunge Dance Collective modeled cozy warmups in our October 2012 issue, and Navarra gave us The Dirt in our May/June 2011 issue.
Check out the cuteness as they show off their old issues of DS: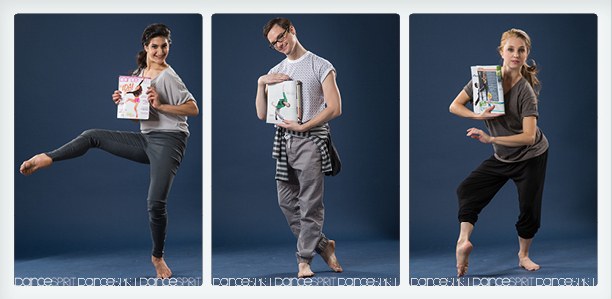 As usual, we've got fun online exclusives to make you fall as in love with Ida, Billy and Navarra as we are:
Click here to read this month's cover story about the new Cedar Lake—with exclusive interviews with our cover stars and interim artistic director Alexandra Damiani.
Click here for a look at a ton of outtakes from our stunning—and often very goofy—photo shoot with Billy, Ida and Navarra.
Click here to watch a behind-the-scenes video from our shoot—including even more fun facts about the dancers and the company.
This issue is also chock full of other great articles, like an interview with Sonya Tayeh, so many tips on auditioning for your dream job and a hilarious story by novelist Tim Federle. Not a subscriber? The February issue is available online now! Don't forget to let us know what you think!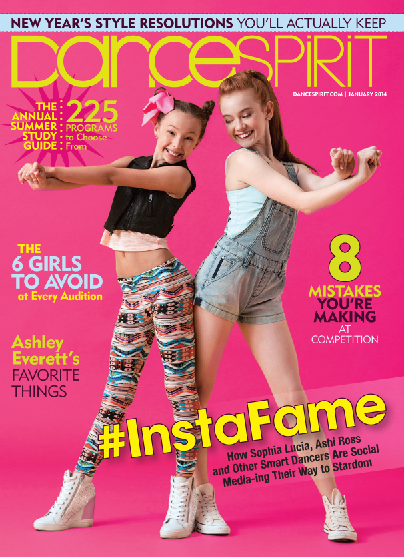 The new issue! Cover shot by Erin Baiano.
The funnest day in the Dance Spirit office every month is "new issue day." Even though we've just wrapped up months of working on a particular issue, it's still crazy exciting when we actually get our copies and get to hold them and gawk at them and bask in their new shininess.
The January 2014 issue arrived the other day and, in accordance with our little tradition, we all squealed and flipped through every page with an insane amount of excitement. This issue is an especially big deal because we've got some major dance celebrities on the cover: Sophia Lucia and Ashi Ross. They may be young and teeny-tiny, but these two girls collectively have hundreds of thousands of followers on Instagram, Twitter and Facebook. They're kind of a big deal.
We got a little peek at why people are so obsessed with Sophia and Ashi during their cover shoot in NYC. Ashi flew in all the way from her home in Australia (crazy!) and Sophia took a cross-country flight from San Diego, where she lives. The two of them hit it off right away, striking cute, fun and silly poses for our photographer, Erin Baiano. They had about a billion outfits and pairs of shoes between the two of them (I was hugely jealous of Sophia's wacky leggings and Ashi's high-waisted shorts that tie in the back) and, best of all, we got to shoot them on the hottest of hot pink backgrounds (a personal dream come true).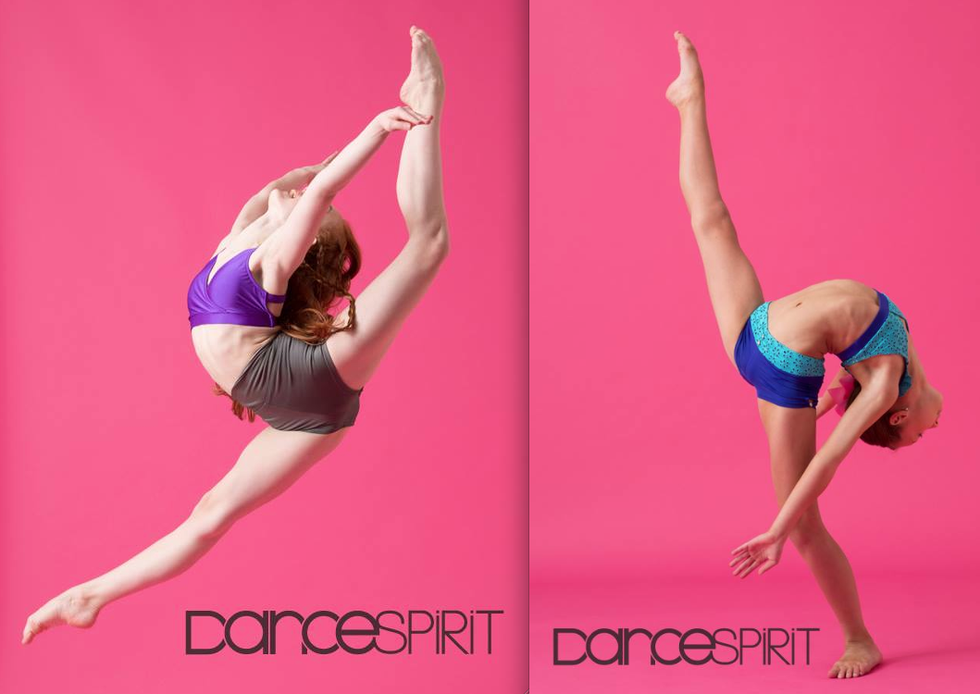 Ashi on the left, Sophia on the right, awesome across the board. Photos by Erin Baiano.
As always, there's lots for your viewing and reading enjoyment:
The January issue is available now online, and will be at your local Barnes & Noble and favorite dance retail stores on December 31.
Happy reading!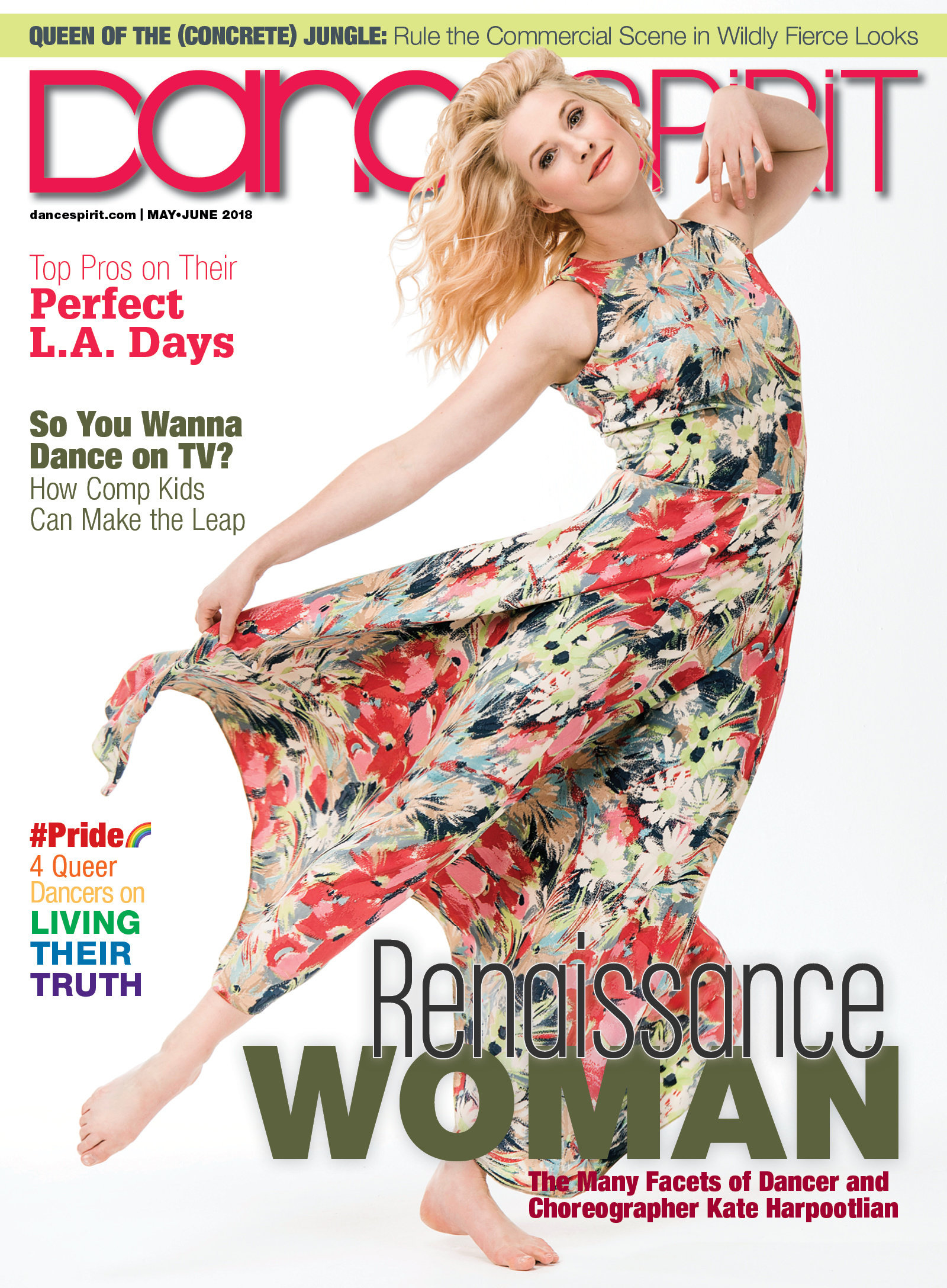 Get Dance Spirit in your inbox