Feb. 14, 2013 11:55AM EST
Happy Valentine's Day, everyone! Are you wearing pink? Are you eating chocolate? Are you surrounded by flowers? And teddy bears? And heart-shaped cards?
(Am I on a sugar high? Maybe! When it comes to VDay sweets, the DS staff DOES NOT MESS AROUND.)
In honor of the year's most romantic holiday, I thought I'd round up some photos of adorable real-life ballet couples dancing my favorite swoontastic ballet: Romeo and Juliet. Ready to feel the love?
First up: Royal Ballet principals Alina Cojocaru and Johan Kobborg. So happy!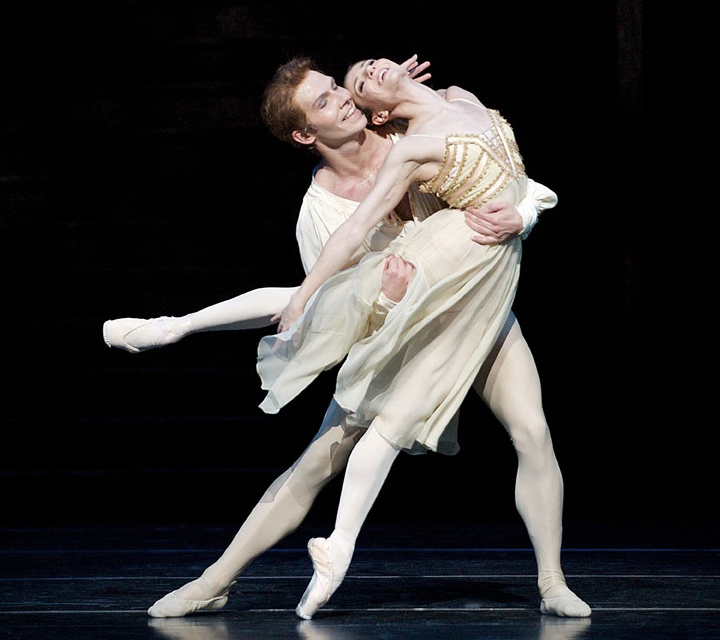 Next: Pennsylvania Ballet principals Julie Diana and Zachary Hench. Heart-clutchingly romantic!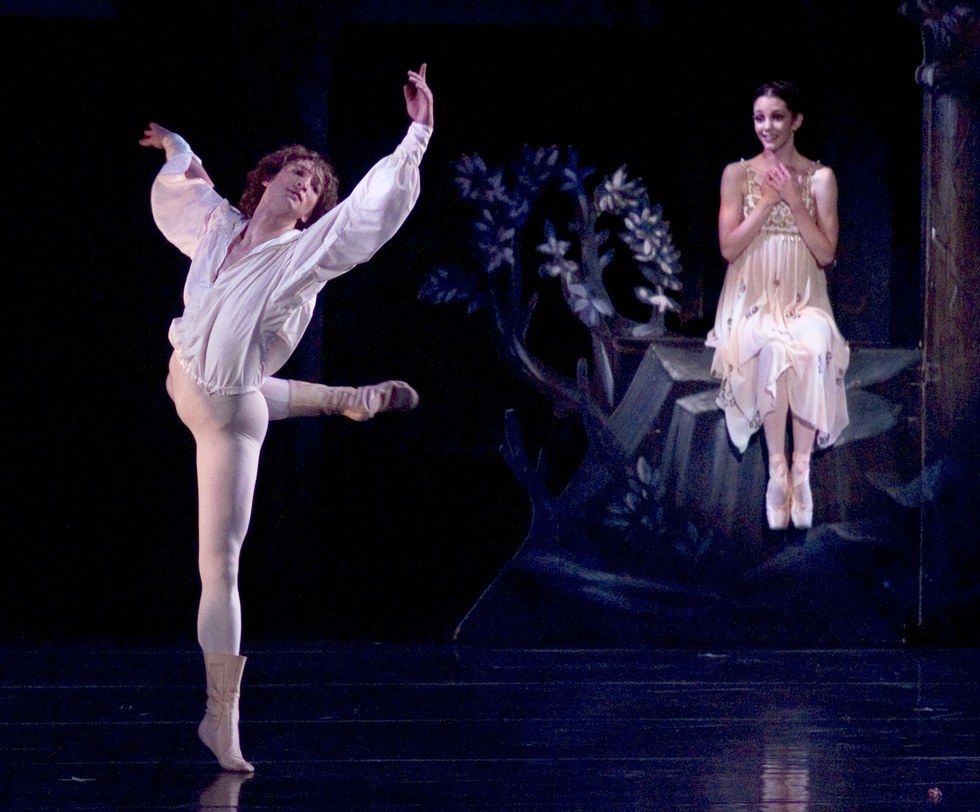 Third: international superstars Natalia Osipova and Ivan Vasiliev. Literally swoony!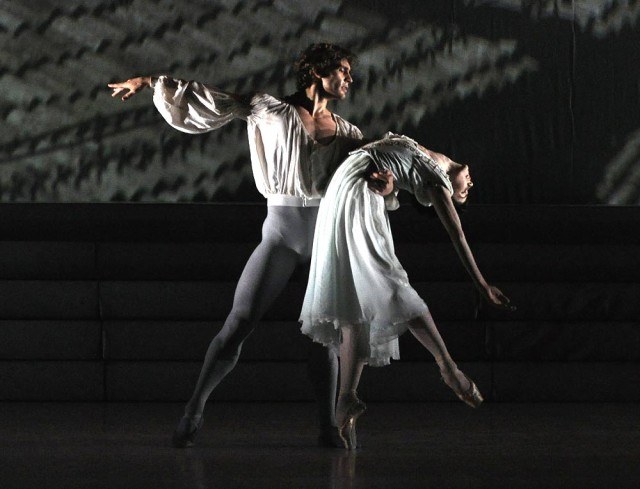 Switching things up a little: Royal Ballet principals Marianela Nuñez and Thiago Soares rehearsing R&J. The sweetest!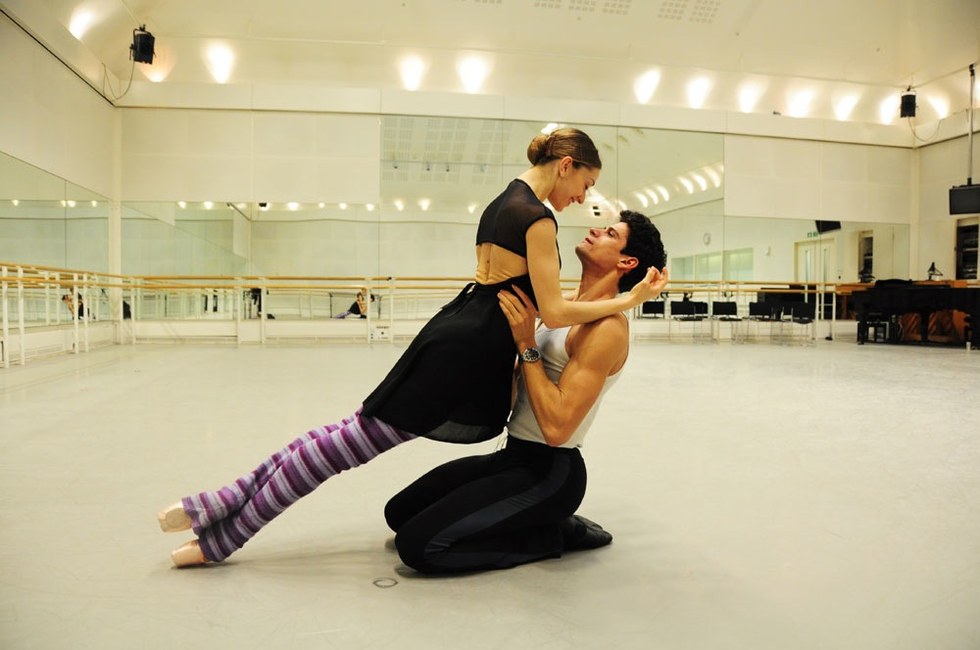 And finally: OK, I'm cheating a little. This is a photo of National Ballet of Canada principals Heather Ogden and Guillaume Côté rehearsing Nijinsky, not Romeo and Juliet. But just suspend your disbelief for a moment, alright? Because the cuteness. THE CUTENESS.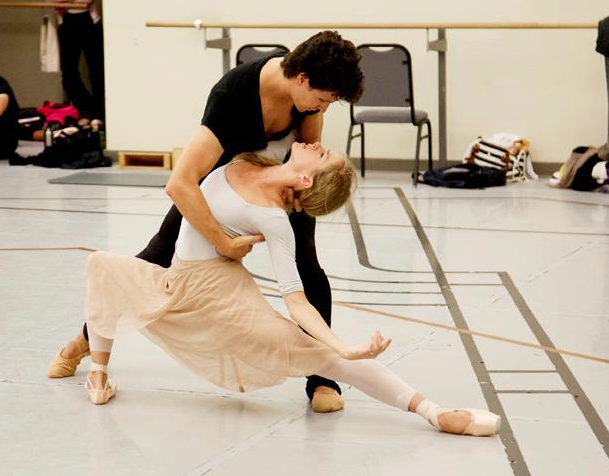 Have a lovely Valentine's Day!
Feb. 07, 2013 11:26AM EST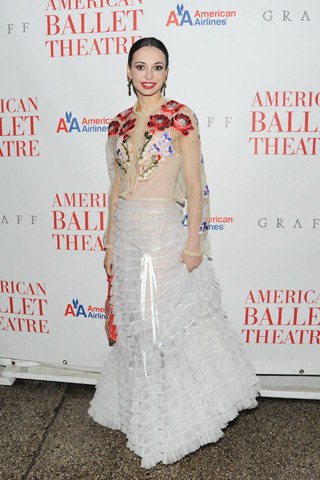 So, remember when New York City Ballet honored designer Valentino at a big gala that was attended by a gazillion movie stars, and it was awesome?
Well, American Ballet Theatre just announced the details of its Metropolitan Opera House gala this May, and it sounds like it's going to be equally glittery. Yay!
Providing the high-fashion connection is Christian Dior Couture, which is sponsoring ABT's gala. No word yet on whether or not that'll involve designing costumes for the ballets performed, but hey, at the least our favorite ballerinas will probably be decked out in some gorgeous Dior gowns at the dinner afterwards.
And what high-wattage stars will be attending? Honorary chairs Caroline Kennedy and Blaine Trump, for starters. But take a look at this honorary committee list: Kim Cattrall, Jennifer Love Hewitt, Stacy Keibler, Lea Michele, Kelly Rutherford, Zoë Saldaña, Ashlee Simpson, Aaron Sorkin, Stephanie Szostak and Uma Thurman. Straight A-list.
Finally, of course, there are the stars us nerds care about most: the company's principal dancers! And the gala cast list is enough to make your knees weak: Roberto Bolle, Herman Cornejo, Irina Dvorovenko, Marcelo Gomes, David Hallberg, Paloma Herrera, Julie Kent, Gillian Murphy, Natalia Osipova, Veronika Part, Xiomara Reyes, Polina Semionova, Hee Seo, Daniil Simkin, Cory Stearns, Ivan Vasiliev and Diana Vishneva. We haven't heard what they'll be dancing yet, but frankly even if they all just came out and stood next to each other onstage we'd be happy.
See you on the red carpet on May 13! Or, uh, no, we probably won't be walking the red carpet. But we'll definitely be stalking it. Close enough!
May. 14, 2012 12:17PM EST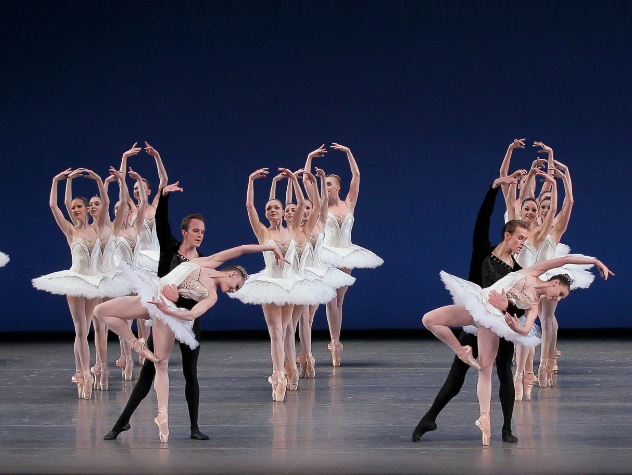 For most New Yorkers, the arrival of spring means long afternoons in Central Park, deciding to walk to the subway stop that's a few blocks farther away, eating brunch alfresco.
But for some lucky bunheads, spring means something else entirely: It's ballet gala season!
For a few glorious weeks in April and May, dance editors clutch their much-coveted single tickets and enter glamorous alternative universes: the Youth America Grand Prix gala, the New York City Ballet gala, the American Ballet Theatre gala. Yes, these glitzy events are opportunities to rub elbows with the sparkly people—ballet celebrities and celebrity celebrities both—and that's kind of fun. But they also feature a ridiculously high concentration of exciting ballet dancers onstage. How often do you get to see Ekaterina Kondaurova, Herman Cornejo, Misty Copeland, Tamara Rojo and Sergei Polunin on a single program (the YAGP gala)? How about an evening featuring nearly the entire NYCB roster, costumed by the likes of Rodarte and Gilles Mendel (last week's NYCB gala)?
Tonight is the ABT gala, and its lineup looks fantastic: nearly all the company's principals plus the likes of Polina Semionova, Diana Vishneva, Alina Cojocaru, Natalia Osipova and Ivan Vasiliev. I get a little shiver of happiness just listing all those names in the same sentence.
And though us editors don't even try to compete with the fancy people who'll make the best-dressed list, we still have a little fun with our outfits, too. After all, it's not every day that I have the opportunity to wear a floor-length pink silk skirt. Thank you, gala season!
Feb. 17, 2012 12:47PM EST
Just feast your eyes on this photo for a minute: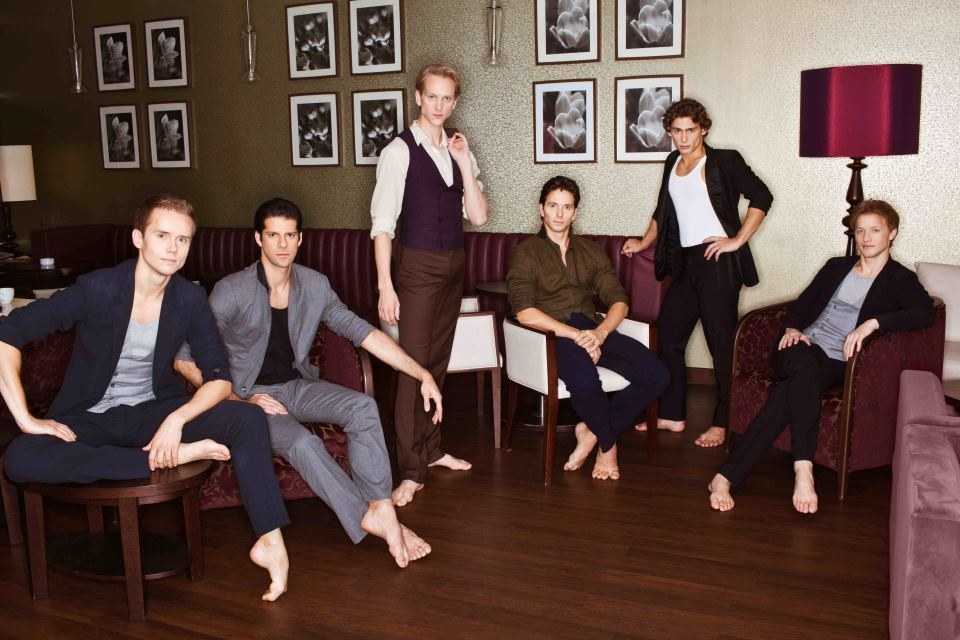 Duh-rool. This is an embarrassment of ballet boy riches. And they are all (save one) performing in Kings of the Dance: Opus 3 at New York City Center next week. So, um, get your tickets now.
'Nuff said.
[Left to right: Mikhailovsky Ballet's Leonid Sarafanov (not performing in NYC, sadly), American Ballet Theatre's Marcelo Gomes and David Hallberg, National Ballet of Canada's Guillaume Côté, Mikhailovsky Ballet's Ivan Vasiliev, Maryinsky Ballet's Denis Matvienko]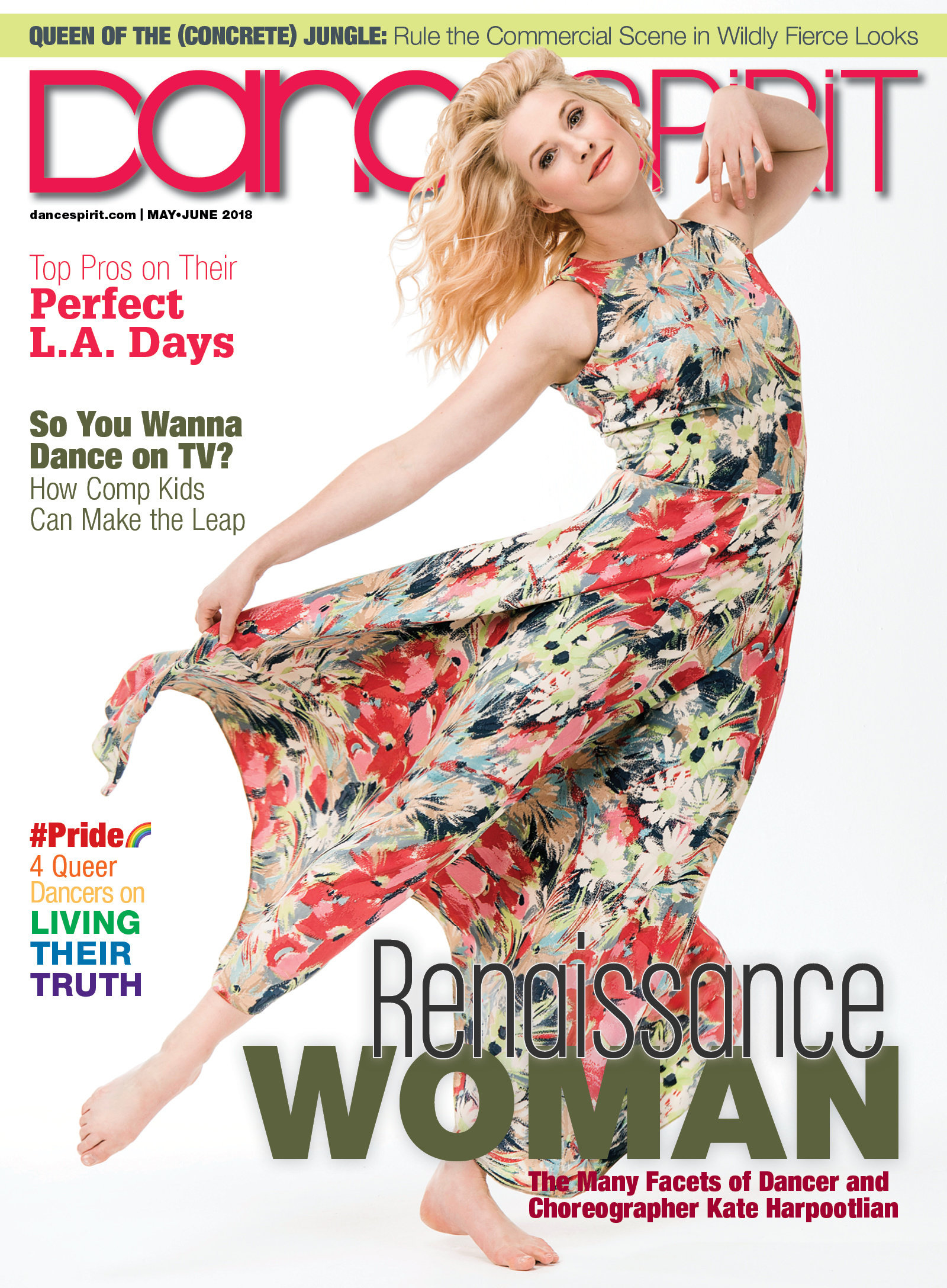 Get Dance Spirit in your inbox