Jun. 21, 2018 11:12AM EST
Unsurprisingly, Season 1 winners Les Twins have had a pretty epic year. (NBC)
"World of Dance" Season 2 is in full swing, introducing us to a new crop of jaw-dropping talents—and reuniting us with a few of the stars of Season 1, including 15-year-old dynamo Eva Igo. But what have our other Season 1 faves (Les Twins! KynTay! Swing Latino!) been up to since their big TV moment? Here's where they are now.
Dance News
Jul. 11, 2015 11:00AM EST
Season 8 of MTV's "America's Best Dance Crew" is finally (almost) here, premiering on Wednesday, July 29 at 11:00 PM. We hyped it up earlier this year, and now we've got the deets: the season will feature six "Video Music Award"-themed episodes. This new twist on our old favorite means that each week the all-star crews will focus on choreographing routines inspired by MTV's "VMAs"--think award-show dance routines, super catchy songs and lots and lots of wow-factor.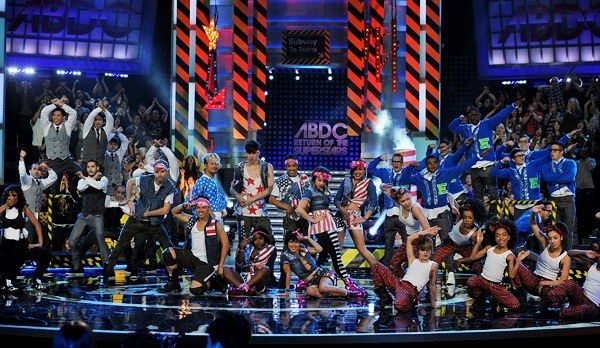 #throwback to the Season 7 finale (photo via MTV)
Five previous champions are returning: Super Cr3W (Season 2), Quest Crew (Season 3), We Are Heroes (Season 4), I.aM.mE (Season 6) and Elektrolytes (Season 7). And more exciting is that the new crew, Kinjaz, is made up of members from sSeason 1 champs Jabbawockeez and Season 1 fan-faves Kaba Modern). And more awesome is the list of judges: hip-hop superstar T-Pain, recording artist Teyana Taylor and TV/Broadway star Frankie Grande.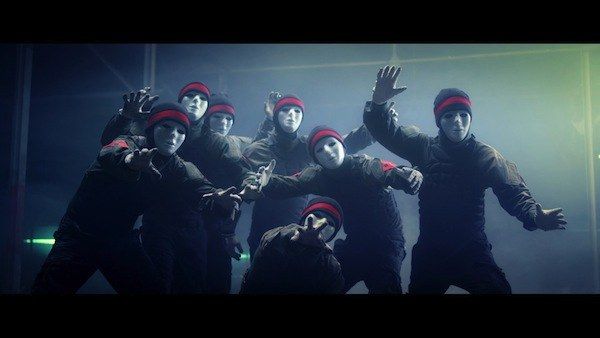 Members of the Jabbawockeez reminding us why we fell in love with ABDC from day one (photo via Jabbawockeez YouTube)
Clearly it's going to be an insane season with some mind-blowing dancing, and the whole "Road to the VMAs" theme will definitely add some drama to the mix. Which crew are you calling an early favorite? Tell us in the comments section below!
Dance News
Jan. 12, 2015 12:55PM EST
We bid farewell to "America's Best Dance Crew" back in 2012, when MTV canceled the show after just seven glorious seasons. But this Saturday, the network announced that "ABDC" will rise from the ashes for an eighth season this summer. Hip-hop #nerdz rejoice!
After all, it's the show that introduced us to the JabbaWockeeZ (and, of course, Little Babywockee)...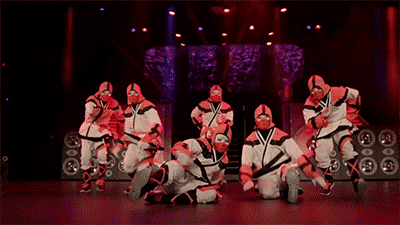 ...Super Cr3w...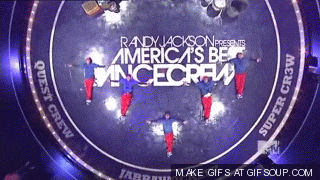 ...Quest Crew...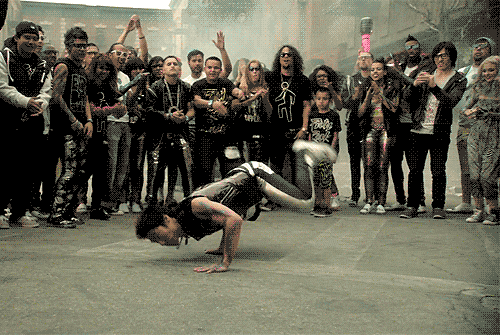 ...We Are Heroes...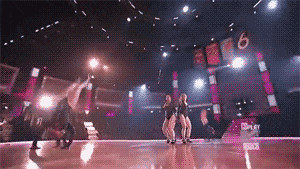 ...Poreotics...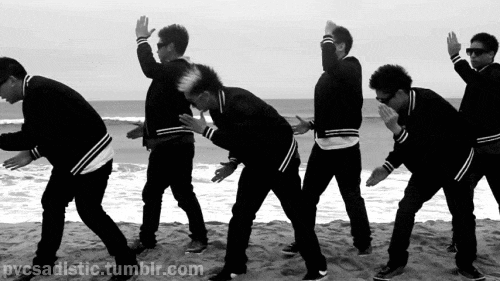 ...I aM Me...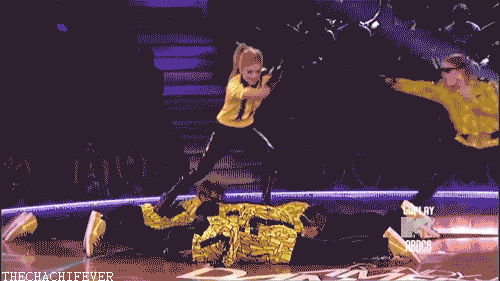 ...and the Elektrolytes.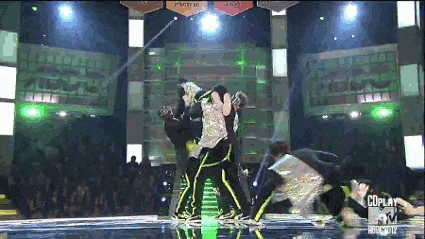 They haven't released too many details yet, but here's what we know: There will be at least six episodes, and the judges panel will feature all-new experts. But the best part? MTV promises to bring back some of our fave crews from past seasons. Which alumni crews would you like to see? Let us know in the comments, then check out this #throwback video of Season 7 winners, the Elektrolytes.
Dance News
Jun. 13, 2014 12:21PM EST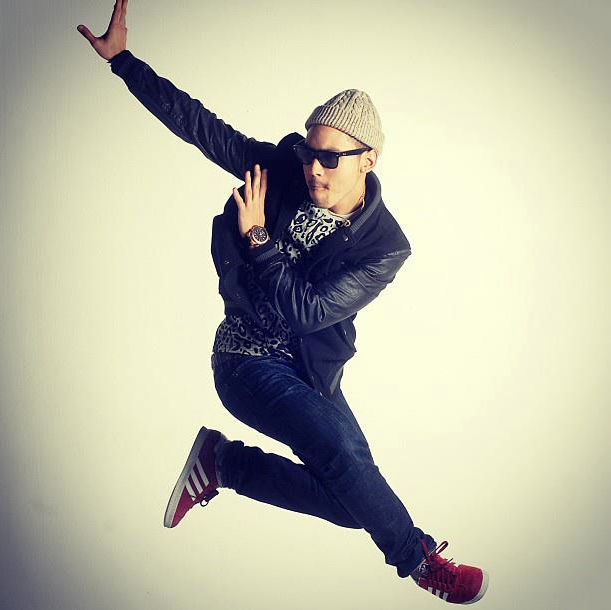 (via Facebook)
Meet Vinh Nguyen. You may recognize him from the Jabbawockeez. More avid hip-hop fans (#guilty) may know him from Frenemies (with Keone and Mari Madrid!), Super Galactic Beat Manipulators or Movement Lifestyle. Kind of a super impressive resumé, huh?
Nguyen certainly has the moves to back it up, and this week, he released a new choreo video that we can't stop watching. With the help of fellow Frenemies Kevin Nguyen, Mikey Mesina and Dea Sevilla, Nguyen perfectly captured the intricacies of Lorde's "Tennis Courts" (Flume remix). If you think about it, Lorde's music is kind of perfect for lyrical hip hop: Her smooth, almost electronic vocals give the dancers the space to really fill out the movement, while her bordering-on-dub-step base gives them some syncopation to play with.
Aaanywho...I'll stop rambling and let you watch the video for yourself:
That bass drop, though. Happy Friday!
Dance News
May. 01, 2014 11:00AM EST
It's no secret that we love the Jabbawockeez. Let's see: Smart choreography? Check. Quirky vibes? Check. Iconic masks? Check. Vegas show? Check. What more could you ask for in a dance crew?
Well, it turns out there's even more to love, and it starts when the masks come off. In a recent interview with Rob Dyrdek (as a part of the web series "Fully Uploaded"), the Jabbawockeez crew members revealed that they're not only insanely talented, but they're also super humble. They believe that any dancer who stays true to themselves can make it big, and we'd say that's a pretty darn good message to live by!
The interview also includes some untold secrets—like why the Jabbawockeez decided to make wearing masks their shtick—and of course, some pretty sick dancing. Enjoy!
Dance News
Mar. 10, 2014 11:31AM EST
We'll admit it: Stalking incredible hip-hop choreographers and dancers on YouTube is a favorite activity here at DS.
Can you really blame us though? There's just too much good stuff out there!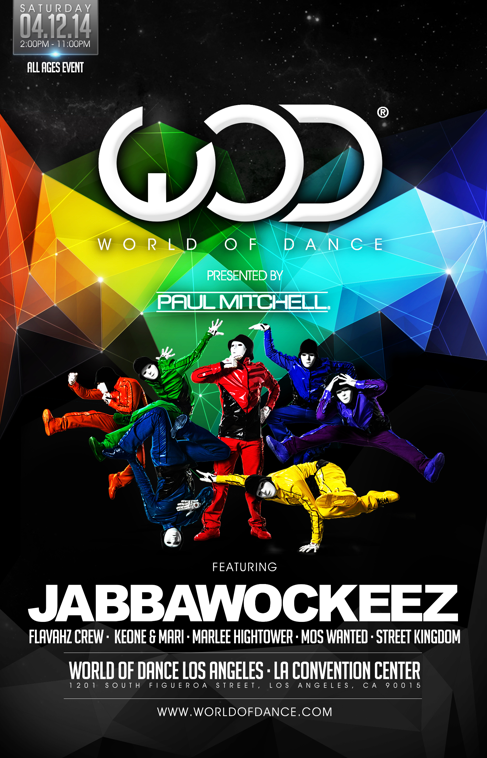 So naturally, we're STOKED for the start of the 2014 World of Dance Tour—the largest international urban dance competition in the world. Top hip hoppers from around the globe come to WOD to compete, but it's so much more than a competition. It's a celebration of the culture, the people and the ideology of hip hop. It's entertainment. It's education. Basically, it's all the satisfaction of a glorious YouTube binge...but live.
While the tour officially kicks off in Belgium on March 23, its first U.S. stop will be L.A. on April 12. What happens when you bring the Jabbawockeez, 8 Flavahz Crew (CamCam!), Marlee Hightower, Mos Wanted Crew, Street Kingdom and Keone and Mari Madrid to the same venue? Magic. Magic is what happens.
For all you east-coasters out there (or for anyone else not convenient to L.A.), don't worry—WOD will be making its way across the country (in addition to stops in England, Germany, the Netherlands and Canada). Click here for the full schedule and to buy your tickets.
And in the meantime, get excited with this super epic teaser for World of Dance L.A.:
Dance News
Feb. 22, 2014 07:15AM EST
Move over, LXD, there's a new sci-fi hip-hop series on the web. The Jabbawockeez—"America's Best Dance Crew" Season 1 winners—have their own short film on YouTube, and its cliff-hanger ending most certainly calls for a sequel. Directed by Kevin Tancharoen (who also directed Fame and Glee: The 3D Concert Movie), "Regenerate" is set in a "grim new world," where, according to the film's description, "art and culture have been outlawed and freedom is a thing of the past." Eerie, right?
The film premiered earlier this week before Jabbawockeez' regularly scheduled show, "PRiSM" at the Luxor Hotel and Casino in Las Vegas. And while we at DS are game for anything new that feeds our inner dance-geeks, there are a few things in "Regenerate" that stick out as especially clever:
1.  The code that Alison plays to awaken the crew is written in notes that correspond to a keyboard.
2. The vestibules holding the Jabbawockeez look a lot like tanks wearing headphones.
3. Alison recites a pretty powerful verse to help control the Jabbawockeez. SPOILER: Twenty standing-Os to you if you guessed that it was part of Lewis Carrolls' "The Jabberwocky" from Through the Looking-Glass. (OK, so it wasn't word for word. Close enough, I say.)
It does take a little while for the dancing to get started—it seems like they're trying to build up the plot (which is also not the easiest to follow). But my advice is to get comfy, sit back and enjoy the Jabbawockeez' amazing skillz:
Dance News
May. 31, 2013 11:11AM EST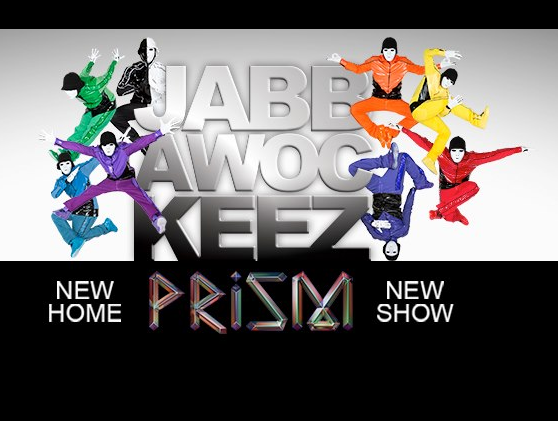 If you're heading to Vegas anytime soon, you'll want to make a beeline for the Luxor Hotel and Casino to pick up tickets for the all-new Jabbawockeez show, PRiSM!
The beloved "America's Best Dance Crew" Season 1 winners have been wowing Vegas audiences since 2010 (their original show—MÜS.I.C—opened at the MGM Grand), and now they're ready to really knock your socks off. PRiSM premieres tonight at the built-just-for-them Jabbawockeez Theater.
Watch a sneak peek of the show below, and then reserve your tickets here!
Dance News
Get Dance Spirit in your inbox