Legends: They're talented. They're inspiring. They stand the test of time. But true legends are also really, really rare. Which makes indisputable icons like Janet Jackson all the more precious.
In Janet Jackson's world, the best way to celebrate a chart-topping, genre-defining, multiple-decade-spanning career is, naturally, to put out yet another bound-to-be-incredible album (due out this fall), and mount yet another highly-anticipated tour (the Unbreakable World Tour, which kicks off in August).
Last night, the BET Awards honored Jackson's accomplishments with its first-ever Ultimate Icon: Music Dance Visual Award. Naturally, the JJ party involved a huge, delectably dance-y performance set to Janet classics. Masterminded by a team of choreographers including Gil Duldulao, JaQuel Knight and Galen Hooks, it featured not only Jackson's amazing team of tour dancers, but also her friends Ciara, Tinashe and Jason Derulo. (Ciara's Janet impression is almost eerily on-point.)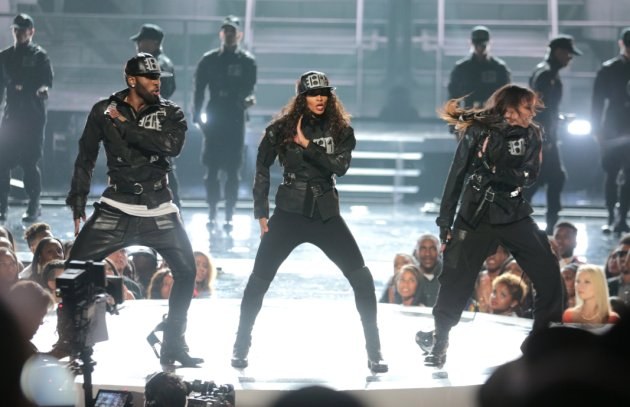 (From left) Derulo, Janet Jackson Ciara and Tinashe nailing it (Mark Davis/BET/Getty Images for BET)
Our only regret? Jackson didn't perform. But she did make a lovely, gracious acceptance speech. And she came out looking like this, which is basically the equivalent of a mic drop: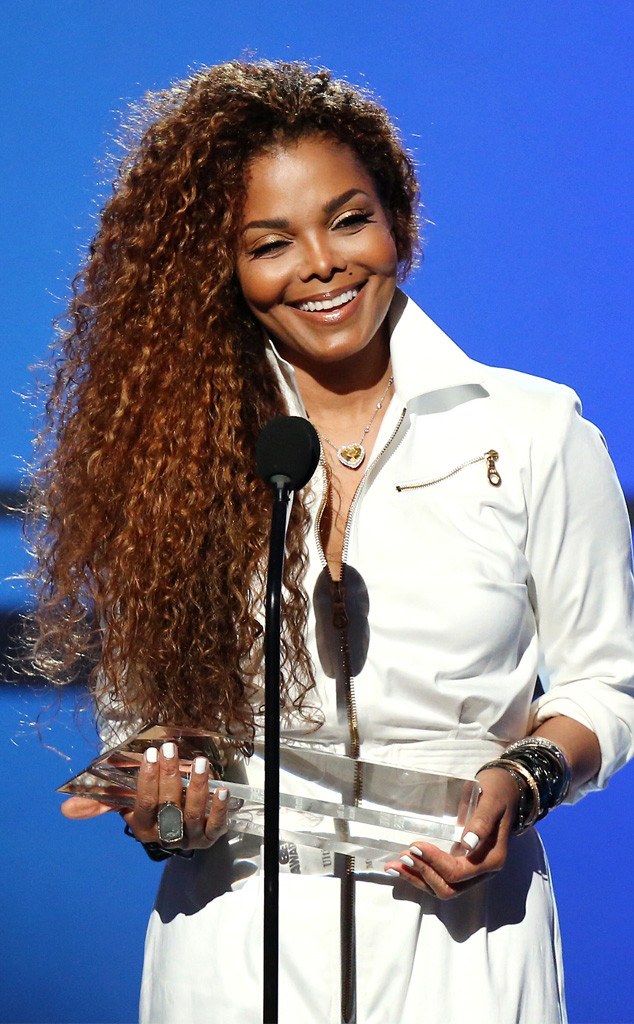 I mean. (Mark Davis/BET/Getty Images for BET)
Watch the whole performance:
You know what I miss? The good old days, when every pop star also had to be a sick, sick dancer. The heyday of Britney and boy bands was, in a word, glorious. Since then, it seems like dance has become less important to the pop powers that be. Not that that's all bad—obviously, I appreciate singers who can actually sing, too!—but I feel like I've spent too much time in a dance desert, with only the occasional cool drops of Beyoncé to lessen my thirst for real choreo.
Well, maybe that's about to change. I've been absolutely obsessed with dance demon Zendaya ever since she broke out of her Disney shell, for starters. And last night, I discovered that Tinashe, the lovely lady behind the totally infectious single "2 On," is also a talented dancer. Her appearance on "Jimmy Kimmel Live" was choreographed within an inch of its life, and I mean that as the highest compliment. The choreographer? None other than JaQuel Knight, one of the geniuses behind Queen Bey's moves. (For the record, the live vocals were pretty great, too.)
Check out Tinashe's dancetastic "Kimmel" performance below—and then go download her album, Aquarius, which dropped earlier this week!
May. 10, 2013 11:55AM EST
Instagram is basically a dance-lover's paradise. Dancers are all about visuals, so a photo-sharing app is our idea of a playground. And that means a lot of big dance names (and organizations) are alllll over Instagram, giving us little peeks at their glamorous, artsy worlds.
Looking for inspiration? Well, first, give us a follow (@dancespiritmagazine)! And then check out our list of 10 other dance-tagrammers who won't disappoint.
@thejaquelknight (JaQuel Knight)
If you're a diehard fan of Beyoncé (and her dancers!), follow choreographer JaQuel Knight for insider-y photos from Queen Bey's rehearsals and performances.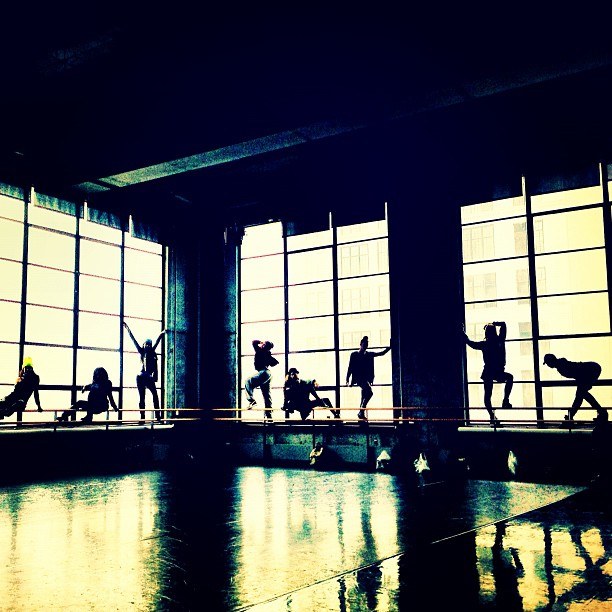 @RoyalOperaHouse (London's Royal Opera House)
A smorgasbord of beautiful images from The Royal Ballet and Royal Opera. (These are the Caterpillar's shoes from Christopher Wheeldon's Alice's Adventures in Wonderland!)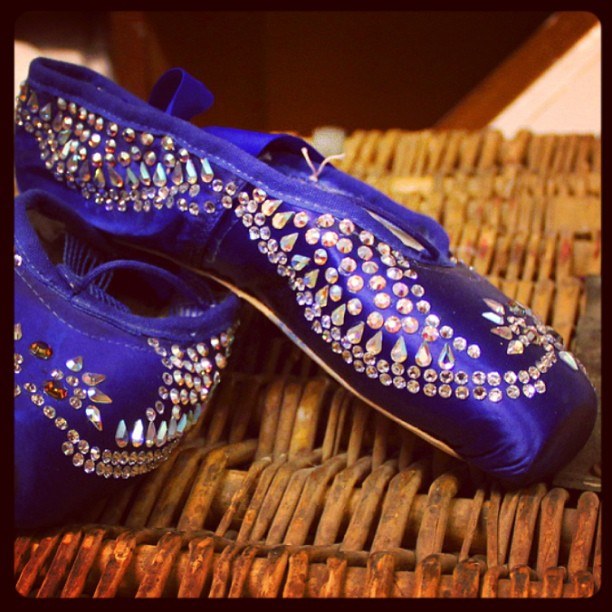 @travisova (Travis Wall)
A star in his own right, he also works with pretty much every amazing dancer you can think of—and his feed is full of them.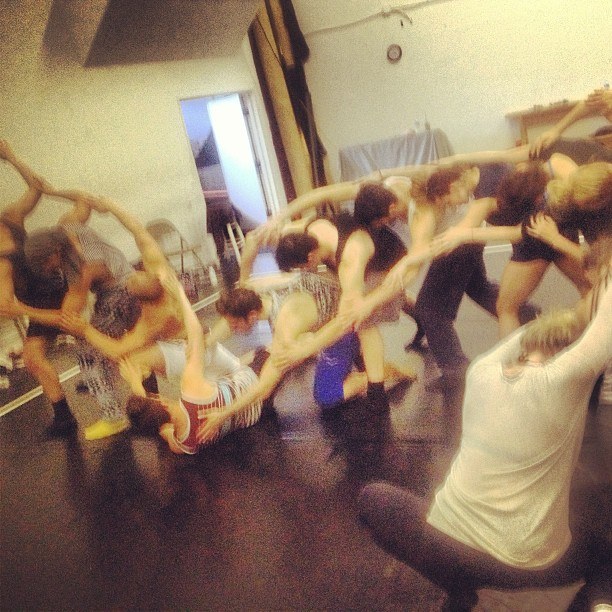 @miamicityballet (Miami City Ballet)
They let their dancers do the Instagramming, which makes for an interesting, ever-changing feed.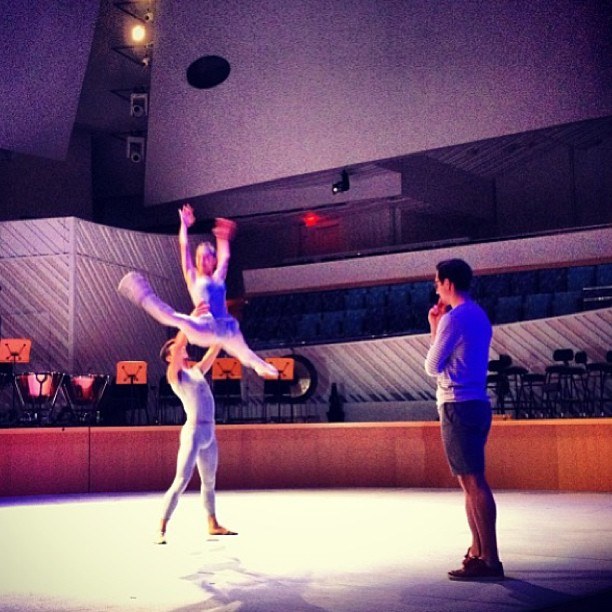 @thrurosecoloredlenses (Alvin Ailey American Dance Theater's Jamar Roberts)
Unexpected perspectives on all things dance (and non-dance).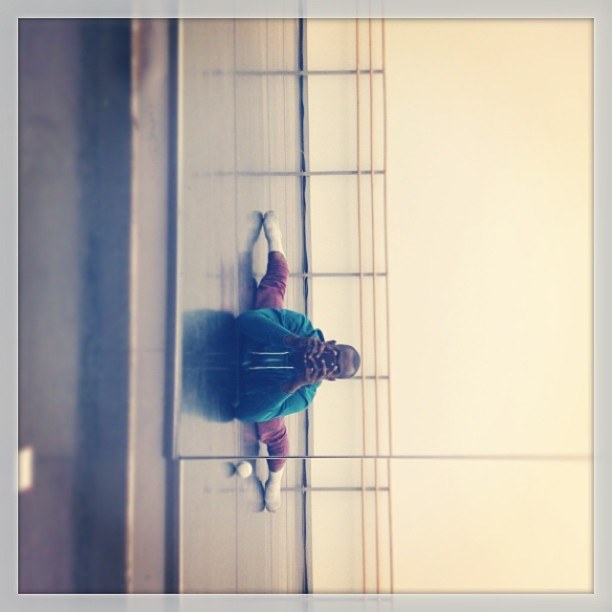 @allisonholker (Allison Holker)
A mix of pretty dance shots and the cutest family photos you've ever seen (because hello, her family is tWitch and her adorable munchkin of a daughter).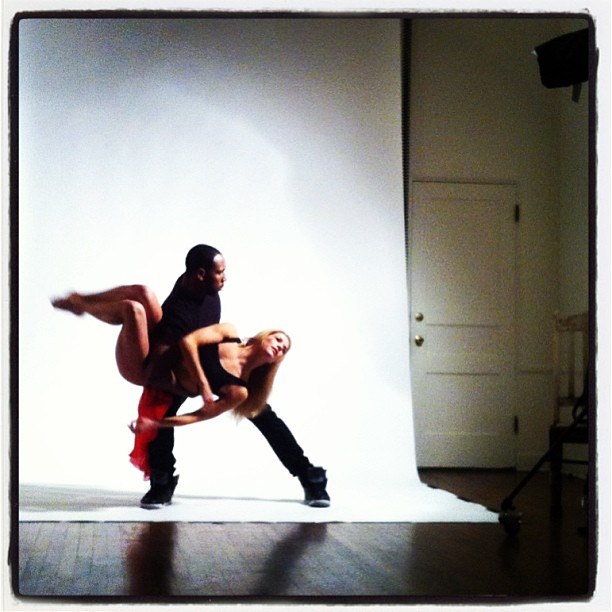 @gallimdance (Gallim Dance)
No brunch photos here. The innovative company's feed is all beautiful dancing, all the time.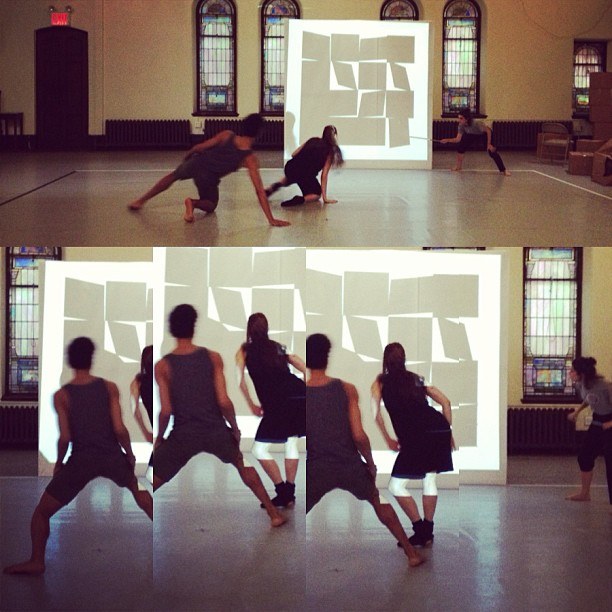 @real_world_ballerina
The funniest bunhead 'grammer out there. Real World Ballerina speaks the truth!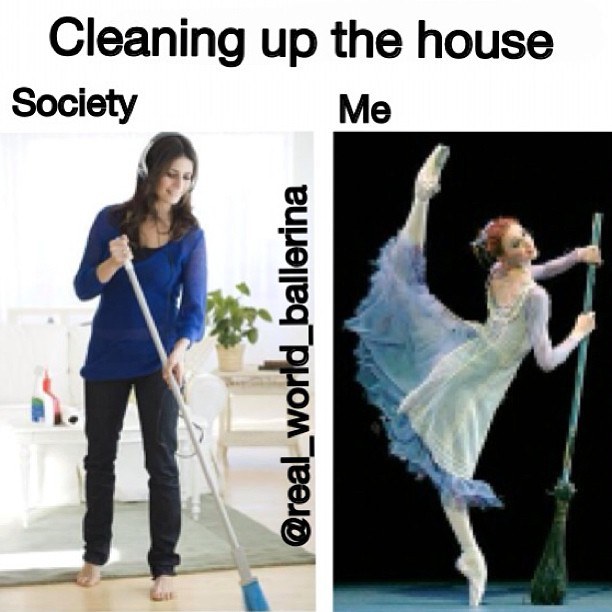 @cloudskmz (Daniel "Cloud" Campos)
Our favorite commercial goofball's quirky sense of humor translates well to Instagram.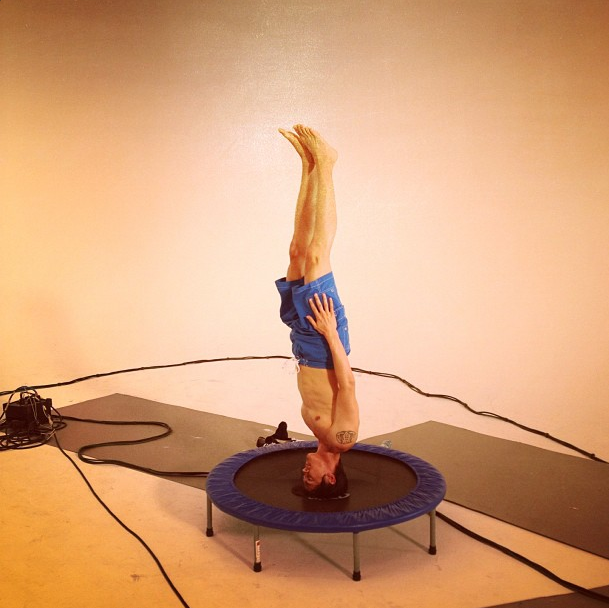 @janieclaire (New York City Ballet principal Janie Taylor)
Janie Taylor lives in a bizarre, wonderful world. We want to go to there.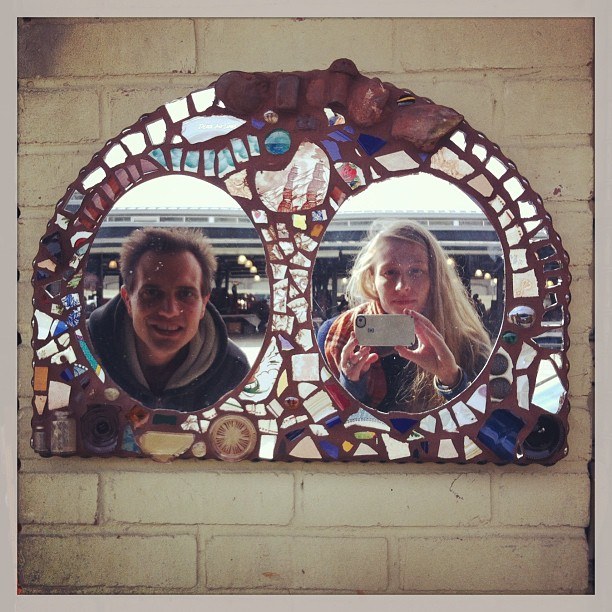 Feb. 04, 2013 12:16PM EST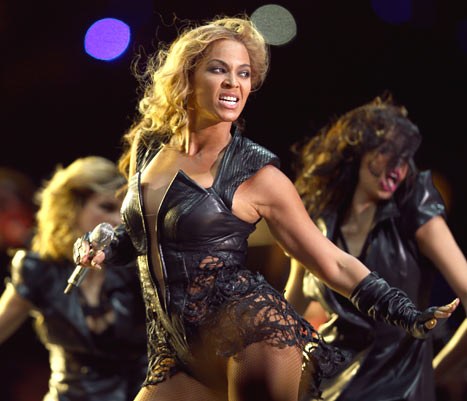 Hey Bey Bey, hey Bey Bey, hey! (photo Christopher Polk/Getty Images)
So, how annoying was the football game that interrupted that amazing Beyoncé concert last night?
Seriously though: Bey rocked the Super Bowl halftime show. ROCKED IT.
You thought, after the whole Inauguration scandal, that maybe she couldn't really sing? That she'd be—gulp—lip syncing?
You thought wrong. Hello, "Halo."
You thought she might hide behind crazy pyrotechnics and effects? That she wouldn't get down and dirty and dance-y?
Wrong again. Aside from that awesomely trippy Beyoncé-replicating screen and some standard-issue fire effects, most of the performance was just Queen B and a huge group of great dancers doing real choreography (some of it by our friend JaQuel Knight).
You thought the rumors about a Destiny's Child appearance were just, well, rumors?
Oh, silly you. Kelly and Michelle were there, of course. And while we do wish the original "Single Ladies" dancers (Ebony! We missed you!) had been able to revisit that choreo, it was fun to see the three amigos onstage together again. Can't wait for your new album, ladies.
Here's my theory: The power outage in the second half? Blame Beyoncé. The Superdome literally couldn't handle Bey Bey.
Here's the whole performance, in case you missed it—or just want to watch it over and over, a choice we fully support:
Mar. 11, 2011 01:00PM EST
Imagine this: You're an understudy in a great new musical at a regional theater. It's just days after opening night—and the leading lady is suddenly sick. You're prepared to go on, of course, and you step in to rock the show. A few days later, the director calls and asks you to take over the role permanently.
Soon the show moves to Broadway, with you as its star. That year you win the Tony Award for Best Actress in a Musical and the Fred Astaire Award for Best Dancer on Broadway. Just like that, you've rocketed from relative unknown to Broadway superstar.
Sounds like a dream, right? Well, that's just what happened to Sutton Foster after she joined the cast of Thoroughly Modern Millie in 2000.
Some dancers may seem to gain stardom overnight. But in reality, persistence and determination led to a steady series of dance jobs before that big moment came. No matter the path, many dancers experience a breakthrough moment that paves the way for a successful career. Read on to hear from seven dancers about their big breaks.
Hope Boykin, Alvin Ailey American Dance Theater
After graduating from The Ailey School, I auditioned for the company four or five times before I was hired. I wouldn't say I was discouraged, but I did really want the job. I just wasn't as mentally and physically prepared as I should have been to go into the audition and say, "There's no one else, I'm the one you have to choose."
About a week after one of the auditions, Judith Jamison, AAADT's artistic director, called me and said, "Hope, I love you and love your dancing, but there are some things I would like you to work on. I wanted to let you know this personally before you were hired." My knees were shaking. She hired me, but she wanted me to focus on how I carried myself onstage.
Over the past 11 seasons with the company, Ms. Jamison has allowed me to grow within the organization. She chose me to choreograph for the company's 50th anniversary, and I went to Africa with her for a special project.
Maria Kochetkova, Principal, San Francisco Ballet
The first major turning point in my life was competing at the Prix de Lausanne when I was 18. I was in my last year at the Bolshoi Ballet Academy in Moscow, and they didn't allow dancers to go to competitions like they do now. I felt it was important for me to do something new, so I prepared secretly in the evenings. At the competition, I won an apprenticeship at the Royal Ballet in London—which meant leaving Moscow for the first time.
JaQuel Knight, Commercial Dance Choreographer
I got hired to choreograph the "Single Ladies (Put a Ring on It)" video for Beyoncé after Frank Gatson saw me freestyle at a Michelle Williams audition. I was only 19 at the time! A few months later, Frank called me and said, "Hey, I have this new Beyoncé song, and I think you would be great for it. Can you fly out tonight?" The "Single Ladies" video was my first choreography job in L.A. I had my own dance crew back home in Atlanta and I had danced for Janet Jackson and Gnarls Barkley, but I had never choreographed something like this.
I knew this was going to be a huge moment for me, but I didn't know how it would start my career as a choreographer. It's what I always wanted to do—I just didn't know it would come so soon.
Angie Schworer, Broadway Veteran
I was in the original cast of The Producers and was a second understudy for Ulla, the lead female role. One day Cady Huffman, who originated the part, got sick when the first cover was on vacation. It was a two-show day, and they told me at the end of the matinee that I was going on.
I remember my first entrance: I was so nervous, and I thought, "This is it, step it up." I popped through the door, and Matthew Broderick and Nathan Lane's faces were so smiley. I was shaking but somehow I just kind of relaxed. I did several shows as Ulla and then went back to the ensemble.
Later, Susan Stroman, director and choreographer of The Producers, invited me to a small rehearsal/audition and asked me to play Ulla on The Producers' first national tour. After the tour, I got to come back and play the role for four years on Broadway.
Janette Manrara, Burn the Floor
Before "So You Think You Can Dance" came along, I was going to school studying finance and working full time at a bank. Dancing was just a hobby of mine. Being on the show was definitely my big break. Because of my presence on TV, I was cast on "Glee" and got to dance at the Academy Awards, which "SYTYCD" judge Adam Shankman and former contestant Travis Wall were choreographing. Now I'm touring with the Broadway show Burn the Floor. None of that would have happened without "SYTYCD."
Jason Samuels Smith, Tap Dancer
The first significant point in my dancer career was dancing on "Sesame Street" with Savion Glover when I was just 8 years old. It gave me a taste of what I could expect from being a professional tap dancer in the entertainment industry. From there, I joined Bring in 'da Noise, Bring in 'da Funk on Broadway at 15, where I performed in front of Stevie Wonder and Michael Jackson.
Kimberly Fauré, In the Midst of Her Big Break!
After moving to NYC last year, one of the first auditions I went to was for Anything Goes on Broadway. After a month of callbacks, I got a call that I had gotten a part—I would be in the ensemble as one of the four angels. When I found out, I bawled my eyes out on the street.
From that audition, Kathleen Marshall invited me to an audition for her show Bells Are Ringing, which then led to a part in Aesop and Company. I basically got three jobs from that one first audition. It just snowballed. I was definitely in the right place at the right time.
Kim's not a new face to us! In 2008, DS profiled Kim as a dance student at Oklahoma City University.
Be Ready for Your Big Break
"Never give up. Never think it's too late or that it's not going to happen for you. I was told 'no' many times. If you're dedicated and passionate, it will happen." —Janette Manrara
"Know what you're good at and what makes you stand out from everyone else. Be comfortable being you and have fun. Never forget your personality." —JaQuel Knight
"We are our biggest critics, and we can discourage ourselves. Anything you want, you can have—set your own standards." —Hope Boykin
"The things you go through in getting a job and trying to find your place aren't easy, but they're worth it. All of the hard work in the studio is worth it when you get to perform." —Maria Kochetkova
"If musical theater is what you want to do, start singing and acting in addition to dancing. Remember, there are a lot of people out there who can do all three."  —Angie Schworer
"Listen more—talk less. Being a good student will get you far." —Jason Samuels Smith
"Be proficient in many areas. You could be an incredible ballet dancer, but if you can't sing you could get cut from that round of an audition." —Kimberly Fauré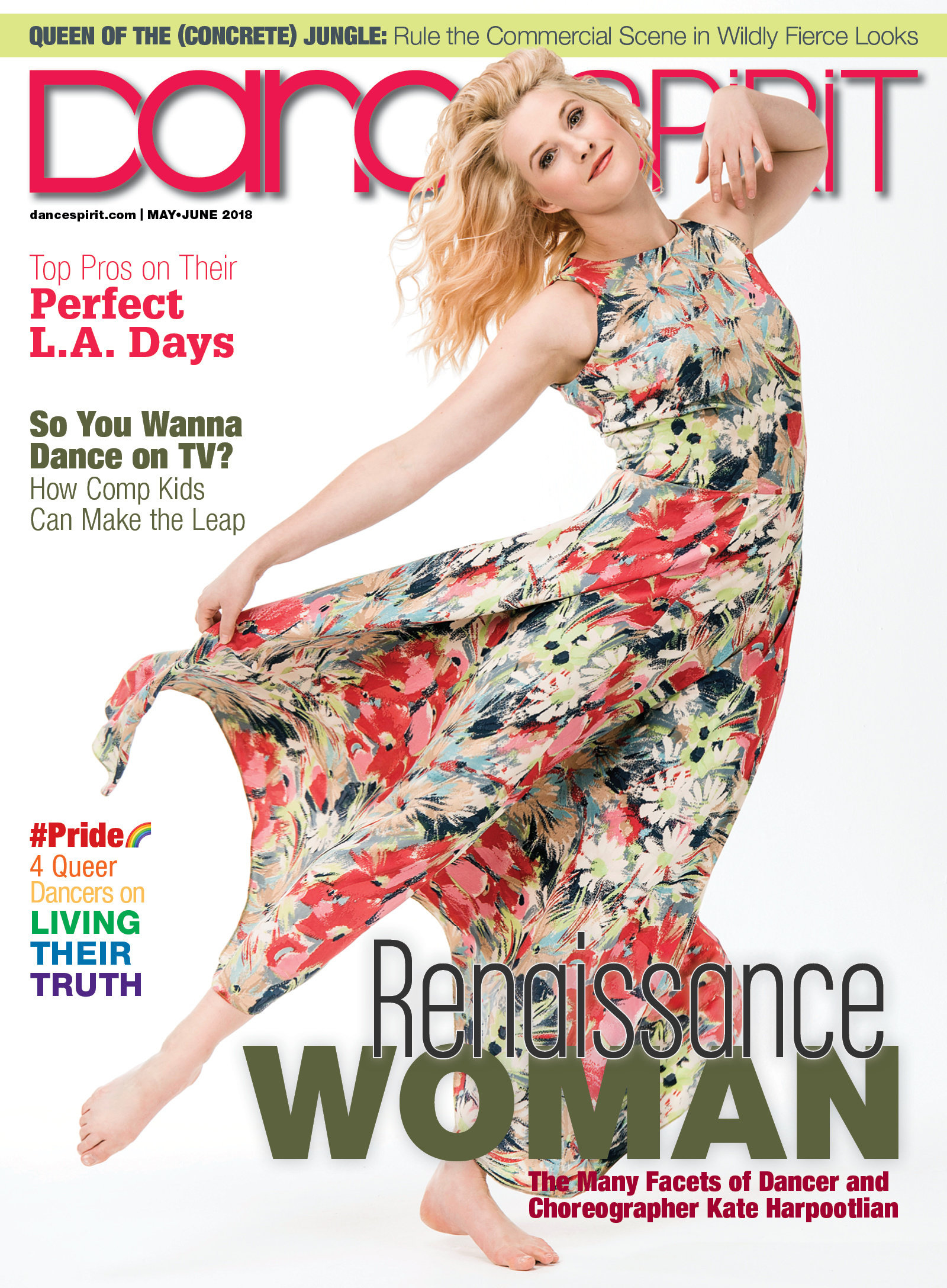 Get Dance Spirit in your inbox