Mar. 23, 2017 05:36AM EST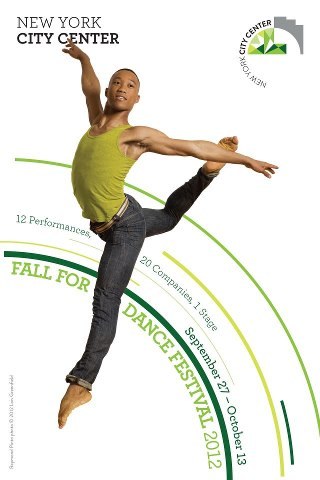 20 companies, 12 performances, $15 a ticket: By the numbers, New York City Center's Fall for Dance festival looks pretty impressive. When you add in the fact that the annual event often features troupes rarely seen in NYC, and that it seems to ignite the city's passion for dance—hordes of people line up every year to snag FFD tickets—the picture gets even better.
The festival opens tonight with a program featuring Jared Grimes, Martha Graham alum Fang-Yi Sheu, Nederlands Dans Theater and the BalletBoyz. (Enough bold-faced names for you?) But even if you weren't able to get tickets, swing by City Center this evening to hang out at Lounge FFD. Every night of the festival it'll offer great food, fun music—and, if you arrive at the right time, maybe even a chance to dance with some of the evening's performers.
Miraculously, there are still a few tickets available to the October performances—but we're guessing they won't last long. Get 'em while you can!
Every time I see a video of Lil Buck effortlessly gliding around or Jared Grimes' pristine tapping, I'm in awe. But I must say, their recent joint performance on "The Late Show with Stephen Colbert" tops my list. The two superstar dancers were joined by Wynton Marsalis, who, along with his lively band, provided some awesome jazz tunes. Both Buck and Grimes shine in their solo moments, but the best part is when they come together for a moment of dance amazingness. Check out the whole performance below!
Thank you, musical theater gods, for (newly-crowned MacArthur genius) Lin-Manuel Miranda. He brought us In the Heights. He brought us Bring It On. And then he went and brought us Hamilton—that most unlikely and yet, somehow, most fantabulous rap musical about America's Founding Fathers.
As if that weren't enough, he also instituted the daily #Ham4Ham lottery, which gives 21 lucky Broadway fans last-minute $10 tickets to the indefinitely sold-out Hamilton. And as if THAT weren't enough, he then decided to entertain the crowds of lottery hopefuls with daily #Ham4Ham performances at the stage door—impromptu appearances that have become events in themselves.
Why? Oh, because they tend to feature guest stars who may or may not be the biggest names on Broadway. Some of them are from the cast of Hamilton itself—like Jonathan Groff, who rapped it out with Miranda. Some of them are Great White Way legends—like Kelli O'Hara, who did her best LL Cool J. Some of them are adorable precocious children—like our friend Iain Loves Theatre, who gave us a preview of what the next Hamilton generation will look like.
But while generally rich in singing and rap-battling, the #Ham4Ham performances haven't featured much dancing. Until yesterday.
Realizing that critical oversight, Miranda invited master tapper Jared Grimes to do a little something with Broadway and TV actress Laura Benanti at last night's #Ham4Ham show. The result—which involved a tap board and a My Fair Lady classic—was, unsurprisingly, totally delightful.
Happy Thursday, everyone.
Nov. 01, 2014 09:00PM EST
Every now and then, all the blood, sweat and oh-so-many tears dancers put into their craft result in an ultra-satisfying payoff. Here, seven professional dancers share the moments that can make them smile whenever they're feeling down.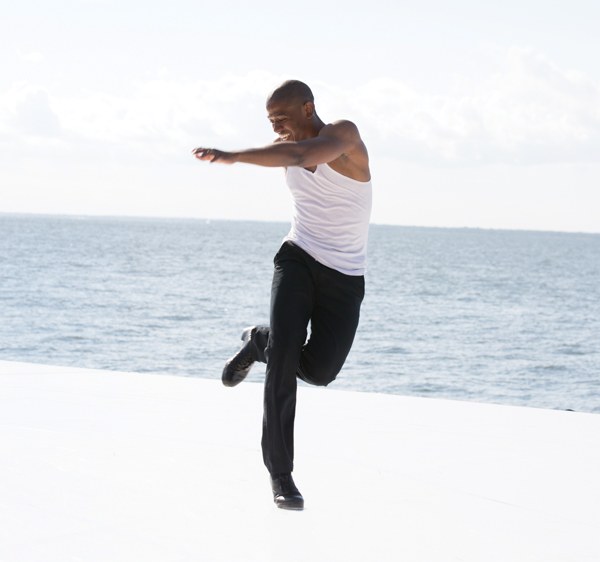 Jared Grimes performing at the Dancers Responding to AIDS Fire Island Dance Festival (photo by Rosalie O'Connor, courtesy Jared Grimes)
Jared Grimes
Tap dancer; faculty member, Broadway Dance Center and New York City Dance Alliance
"In 2007, I spent an afternoon with trumpeter, composer and Jazz at Lincoln Center director Wynton Marsalis. We'd performed together many times, but often, I wouldn't know what song we were doing until I got onstage, and I'd have to catch his orchestrations on the fly. That day, he told me that I instinctively have the type of musical knowledge most musicians must study for years to develop. It was a major compliment. Not only is Wynton someone I admire, but I also love playing with music's inner workings and defying its rules. What Wynton said gave me confidence that I'm following the right path."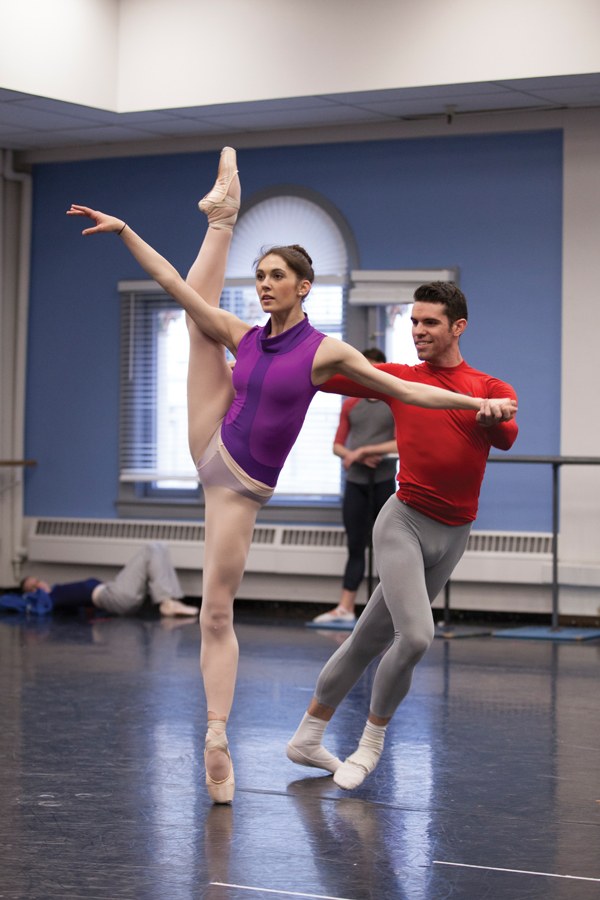 Beckanne Sisk and Thomas Mattingly rehearsing "Rubies," from George Balanchine's Jewels (photo by Beau Pearson Photography, courtesy Ballet West)
Beckanne Sisk
Soloist, Ballet West
"Early in 2012, I applied for a Princess Grace Award. The process is pretty nerve-racking. Once you send in your materials, it's a long waiting game: If you're not selected, no one tells you—you have to wait until the winners are officially announced. So by August of that year, I had kind of forgotten about it. Then I got a voicemail from a number I didn't recognize: 'I'm from the Princess Grace Foundation, and we'd like to speak with you.' I called back immediately and found out I'd won. It was totally surreal. Getting that call made my whole year."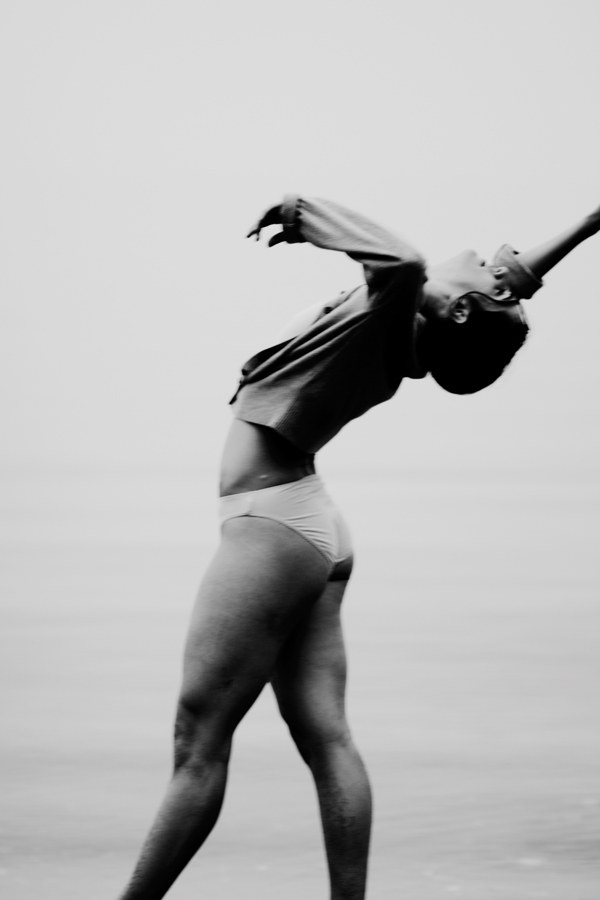 (photo by Franziska Strauss, courtesy Francesca Romo)
Francesca Romo
Contemporary Dance Wyoming
"I went to the Royal Ballet School for seven years. It was pretty stressful. There was never any guarantee that you'd get to stay in the school, because you had to pass an exam after each semester. My best day was graduation. At the ceremony, everyone performed, and my family came to watch. The day was monumental—I knew I'd finished something big. And looking back, I wouldn't be where I am today if not for those ups and downs throughout my training."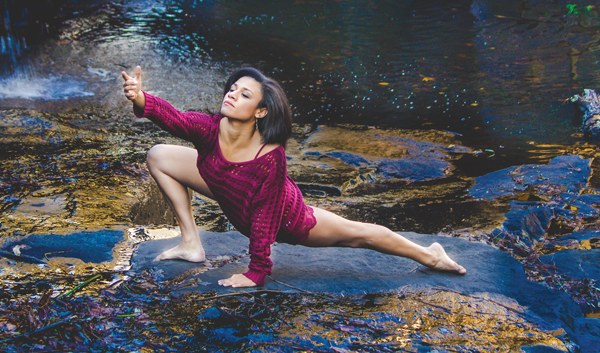 (photo by Brooke Roberson, courtesy Ariana DeBose)
Ariana DeBose
Pippin on Broadway
"I'd just turned 20, and it was the opening night of the New York Philharmonic's production of Company. I was the youngest in the cast—which also included Neil Patrick Harris, Patti LuPone and Stephen Colbert. I was dancing with legends! In the 'Tick Tock' dream ballet, I got to perform with Chryssie Whitehead, who was in the Broadway revival of A Chorus Line. In my opinion, she's one of the best dancers to ever grace a Broadway stage. I kept thinking 'I'm sharing the stage of Avery Fisher Hall with Chryssie Whitehead—at the start of my career?' That was an incredible moment."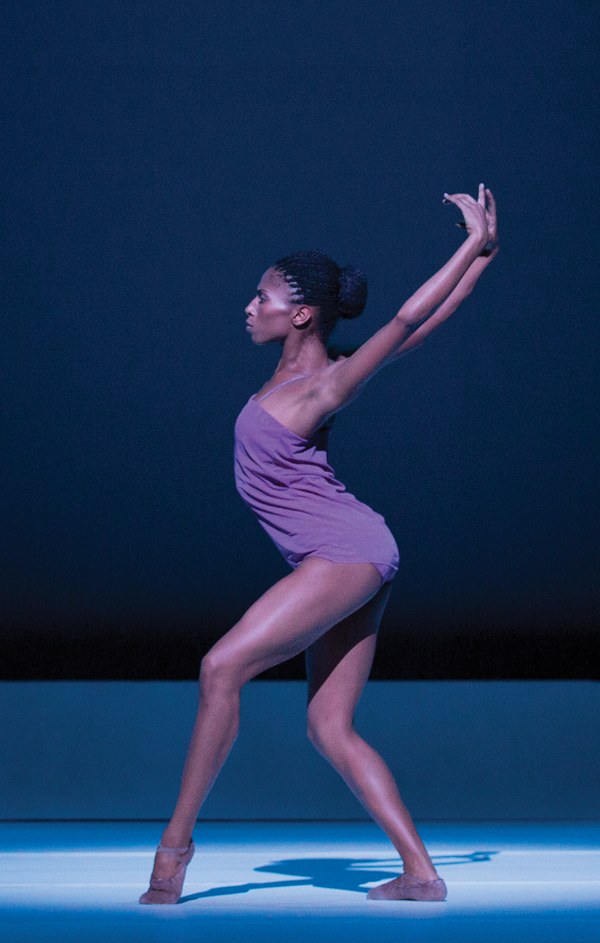 Jacqueline Green in Wayne McGregor's Chroma (photo by Paul Kolnik, courtesy AAADT)
Jacqueline Green
Alvin Ailey American Dance Theater
"I didn't start dancing until I began high school at the Baltimore School for the Arts. I always felt behind. Everyone else had some dance training, but I didn't know any of the terminology. The hardest thing for me was a combination my teacher used to help us learn positions, like effacé devant and derrière. I could never remember it, and I always had to follow someone. But one day—a whole month after we first tried the combination—I finally got it. My teacher exclaimed, 'You did it!' I felt so confident."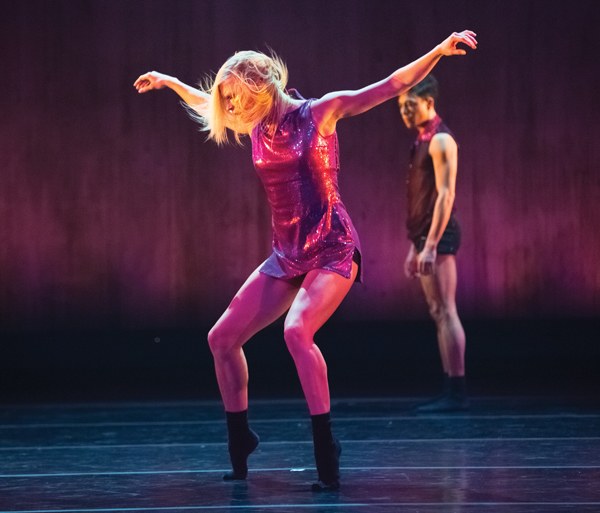 Tory Peil in Annabelle Lopez Ochoa's Crave (photo by Bamberg Fine Art, courtesy Whim W'him)
Tory Peil
Whim W'Him
"There wasn't a ballet school in my hometown. So I studied with a teacher privately and just picked up classes in any other genre I could find: jazz, African, tap—even swing dance in PE class! When I was 12, I auditioned with 60 other girls for a spot at Pacific Northwest Ballet's summer intensive. I knew my chances were slim. Still, I nervously scanned the mail every day after the audition, praying for an acceptance letter heavy with paperwork. I'd almost given up when, a few weeks later, my mom brought in the mail. There was my letter! I opened it, read the first sentence and nodded, smiling. I ended up spending 10 summers at PNB. If it hadn't been for that acceptance letter, my life could have been completely different."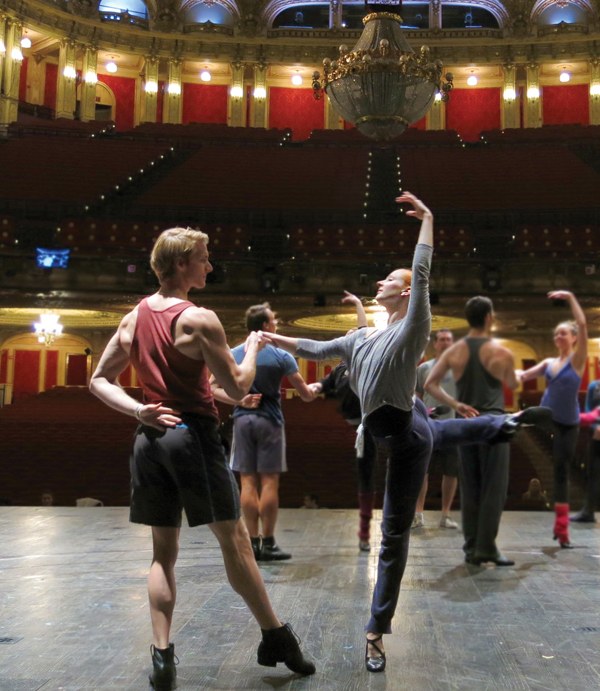 Abigail Mentzer in rehearsal for Phantom of the Opera (photo by Michael Thomas Holmes, courtesy Phantom of the Opera)
Abigail Mentzer
The Phantom of the Opera national tour
"I had been performing with Pennsylvania Ballet's second company for two years when it was time for evaluations. Every member of the second company waited to hear his or her fate, one by one. It was an emotional day for sure. I had become so close with the other dancers, and I wanted to continue working with them. I had a good feeling about my evaluation—I was already being cast in ballets—but there was still no guarantee. In the end, former artistic director Roy Kaiser asked me to join the company. I was ecstatic! I called my mom and grandmother right away. That moment was the beginning of 11 happy years at Pennsylvania Ballet."
The Tony Awards (airing this Sunday night!) recognize a lot of Broadway talent: actors, directors, sound designers, lighting designers, writers, composers, and our favorites, choreographers. But we all know that the true muscle behind every amazing musical is the dancers. And they rarely get Tony nominations. (Unless they happen to be the fabulous Karine Plantadit, who earned a best featured actress nomination in 2010 for her dance-heavy role in Come Fly Away.)
Enter the Fred & Adele Astaire Awards. Each June, the Astaire Awards recognize Broadway's best of the best—in jazz, tap, or character shoes. The 2014 ceremony was held last night in NYC, and the star-studded event didn't disappoint. Here are the best moments from the oh-so-dancey evening: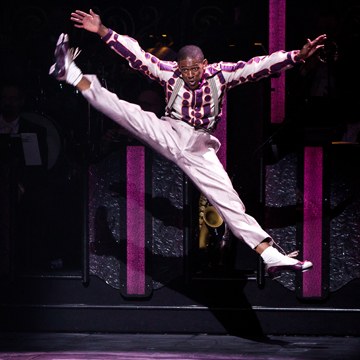 Jared Grimes in After Midnight (photo by Matthew Murphy)
1. Jared Grimes' performance. Grimes currently stars in After Midnight. He opened the show with a display of his signature lightning-fast tapping and hip-hop swag fusion that later earned him the Astaire Award for best male dancer. (After Midnight was the big winner of the entire evening: Plantadit and Dormeshia Sumbry-Edwards tied for best female dancer, and lanky Englishman Warren Carlyle won the award for best choreography. Seriously, go see this show!)
2. Angel Inniss' stellar layouts in her jazzy solo "Mr. Paganini." Man, can this senior dancer from Spotlight Studio of Dance in Maryland work a stage! Angel took home the New York City Dance Alliance Foundation's Adele Astaire College Scholarship. Congrats, Angel!
3. The presentation of the Outstanding Contribution to Dance Education Award to Luigi, the father of jazz dance (and the father of "5,6,7,8"!), and presentation of the Douglas Watt Lifetime Achievement Award to Patricia Birch. You know Patricia Birch for this choreography: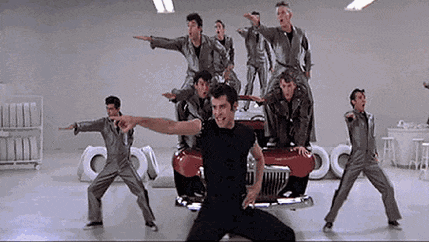 Greased Lightning! John Travolta and company in Grease
And this choreography:
Steve Martin and Gilda Radner cut a rug in "Dancing in the Dark" on "Saturday Night Live"
Of course, these are just two small snippets of this choreographer's CV, and Patricia Birch hasn't stopped moving (to quote Luigi) or choreographing. Her work can currently be seen on HBO's "Boardwalk Empire." Which brings us to top moment 4:
4. Legendary actor (and star of "Boardwalk Empire") Steve Buscemi making a surprise appearance to pay tribute to Patricia Birch for her work on the show. Best of all? We got to see a stage rendition of one of the acts from "Boardwalk." Take a look at the number in this clip from the show, and see if you can find our gal Chloe Arnold. Spoiler alert: Jared Grimes also performs!
5. Nancy Chippendale's Dance Studio tappers big finale. These teen dancers—there were more than 45 onstage!—from North Andover, MA, sure know how to stay in formation, while flapping and tapping in perfect unison. Their number "Glam" was the perfect finish to a truly glamorous event.
Let's hope Sunday's Tony Awards (8 pm on CBS) includes at least half this much dancing!
Dec. 08, 2011 02:21PM EST
January 1 is the perfect time to hit the "refresh" button on your dance training and shake off whatever was holding you back last year. It might be hard to believe, but even the most amazing dancers use this time of year to look for ways they can improve and set new goals. Here are 10 pros' resolutions.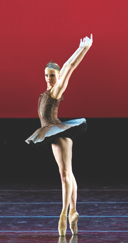 Photo by Gene Schiavone
Whitney Jensen, Boston Ballet Soloist
"I want to focus on being more creative in the roles I dance and the way I approach the process of taking on a character. Also, I'd like to start doing more choreography. We have a lot of amazing young choreographers at Boston Ballet, and right now I'm working with Paolo Arrais on a contemporary pas de deux. The experience has inspired me to begin working on a piece of my own."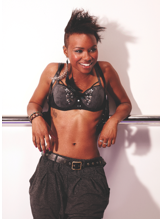 Courtesy Fox
Sasha Mallory, "So You Think You Can Dance" Season 8 Runner-Up
"My New Year's Resolution is to push hard, to grow and to create, whether in my choreography, teaching, performing or personal relationships. I try to learn from every
experience. For example, if I went to my little cousin's play, I'd see what I could learn from the kids, because kids are always inventing new ways to perform. You can learn from anything if you're aware."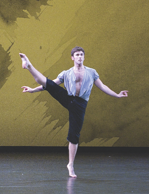 Photo by Gene Schiavone
Sam Black, Mark Morris Dance Company
"I'd like to go see more shows. There are so many great shows to see in NYC. It's important for me to see what my friends and peers are doing—supporting other people helps me to be a part of the bigger dance community. I live in Brooklyn, so I plan to go to shows at the Brooklyn Academy of Music. They host a lot of international companies and have a range from well-known, established choreographers to lesser-known choreographers that need exposure and audiences."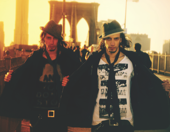 Photo by Leopoldo Bayol
Martin and Facundo Lombard, aka "The Lombard Twins," Tap and "Free Expression" Artists
"Right now, we're writing a script for a feature film called Dreamers. It's an autobiographical drama with a lot of dancing and it's based on a play that we wrote a few years ago and toured Europe with. Our goal for next year is to finish the script and sell it. Then, we're going to go to every producer and production company in L.A., and we're going to knock on doors and tell people about it. That's what we used to do when we were younger—that's how we ended up performing with Michael Jackson and James Brown, and how we got into Step Up 3D. When you have a dream, you just have to go for it."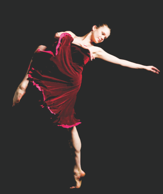 Photo by Todd Rosenberg
Alice Klock, Hubbard Street Dance Chicago
"I'd like to become more bold in my dancing, and to do my best with real conviction whether I feel confident about it or not. I just joined Hubbard Street in August, so I learned a lot of repertory in a short amount of time. I worried about doing everything correctly, so I would pull things back a bit and focus more on the steps than the feeling of the piece. By performance time, I finally got to that feeling, but if I had really danced right off the bat and made the mistakes I was so worried about making, the rehearsal director might have been able to help me more. I think if you just put out everything you have in rehearsal, that's when you can be the most productive."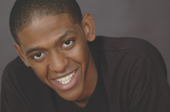 Photo by Melissa Hamburg/Courtesy Broadway Dance Center
Jared Grimes, Tap Instructor at Broadway Dance Center
"I have the same resolution every year: to be on time. I've gotten a lot better, but punctuality is tough for me. I have a crazy schedule, with training and rehearsals and shows, and it's getting busier. This year, it's all about staying on schedule."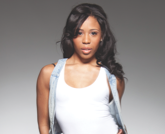 Photo by Derek White
Shonica Gooden, Bring It On: The Musical
"Sometimes I find myself being so much of a perfectionist when I'm dancing that I forget to have fun with it. As part of the Bring It On cast, I've learned that I have to find a happy medium between being a professional and enjoying myself. Our profession is work, but it's also a lot of fun. I think sometimes we think 'professional' means 'no mistakes' and that we're not still learning. When I tell myself to just let loose and enjoy a class, it's so much easier to do the movement. My resolution is to be a healthy perfectionist: to keep myself on my toes and remain humble, but also to enjoy the process."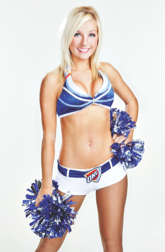 Photo by Old Hat Creative
Marisa Viestenz, Oklahoma City Thunder Girls
"I want to run a half marathon. We [the Thunder Girls] work with our trainer, Steve Clausen, year-round both as a group and on our own. He makes us do some tough stuff—like rolling tires across the floor—that helps us get stronger and keeps us in shape. I never liked running before, but I enjoy it now. This year, I'll follow one of his training guidelines for running."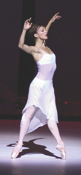 Photo by Erik Tomasson
Lorena Feijoo, San Francisco Ballet Principal Dancer
"This year, I want to make an effort to spend more time with people who are important in my life. Every time I do, it grounds me and helps me put things in perspective. To be great at anything, you need to be a great human being first."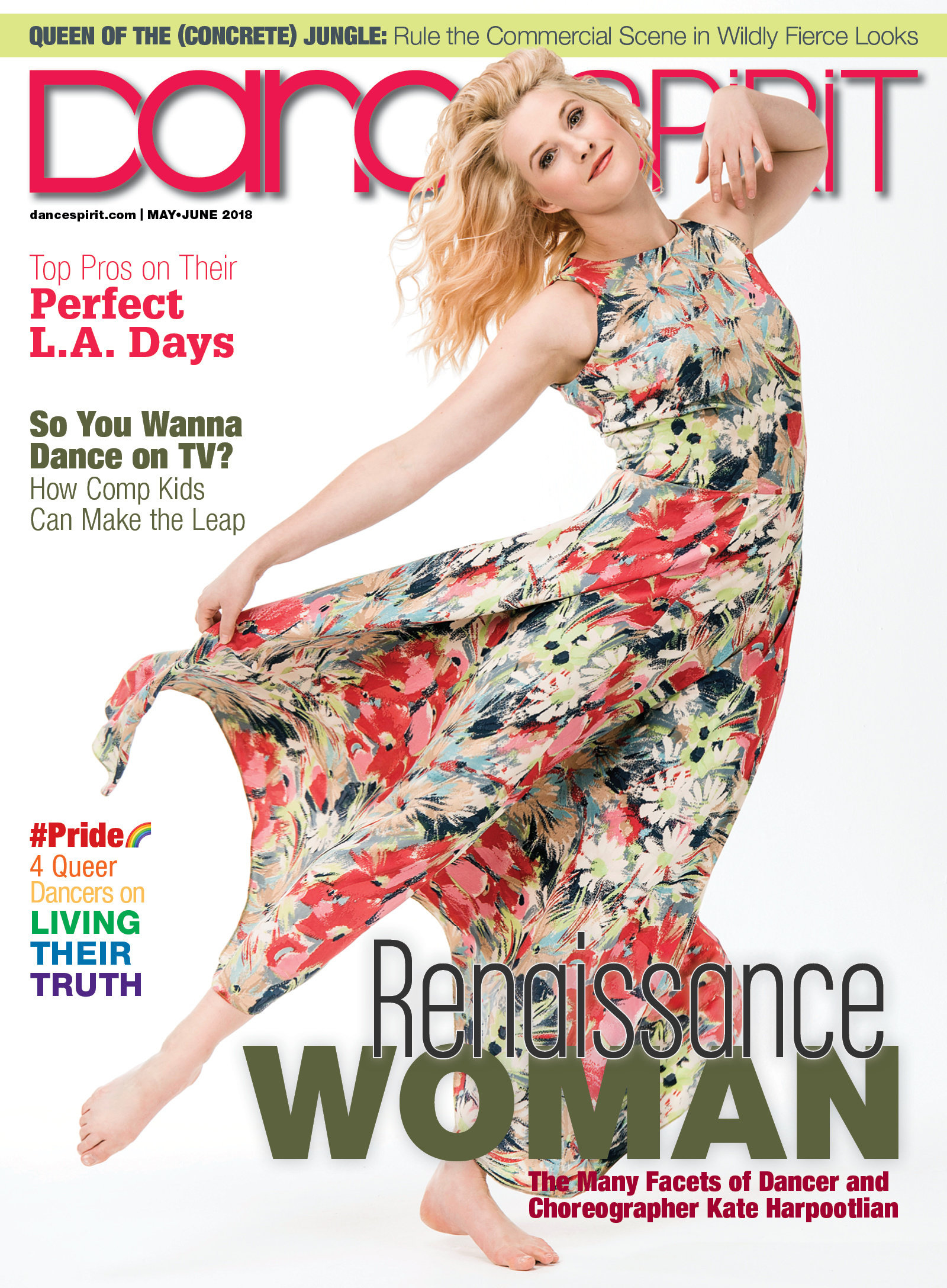 Get Dance Spirit in your inbox