Does Jared Parker look familiar? That's probably because he was the bespectacled star of this year's Tony Awards, standing out among the "Revolting Children" of Broadway's Matilda: The Musical. Until the role of Nigel in Matilda came along, 11-year-old Jared had been focusing on his ballet training at American Ballet Theatre's Jacqueline Kennedy Onassis School. He already has dance credits like The Australian Ballet's Swan Lake and ABT's The Nutcracker under his belt—and now Jared can check "outstanding Broadway debut" off his to-do list, too.
Jared Parker with the Broadway cast of Matilda: The Musical (by Joan Marcus)
"I love the live audiences on Broadway. They react differently to things every night, so the show feels different each time." —Jared Parker
FAST FACTS
Age he started dancing: 5
Who would play him in a movie? "I don't know. Maybe SpongeBob SquarePants?"
Favorite food: "I like bacon, ice cream, lobster and risotto."
Hidden talent: "I have really flexible thumbs. I can bend them back so they touch my wrists."
The best advice he's ever received: "[Matilda choreographer] Peter Darling said to tell a story when we're dancing, because otherwise we're just dancing like robots."
Dance idol: Ivan Vasiliev
Favorite dance movie: First Position
Must-see TV shows: "So You Think You Can Dance." "I also like 'American Ninja Warrior.' It has really crazy obstacle courses."
Dream dance role: Ali, the slave, in Le Corsaire
Advice for DS readers: "If anyone gives you a note, really listen to what they say."
Apr. 11, 2013 11:58AM EST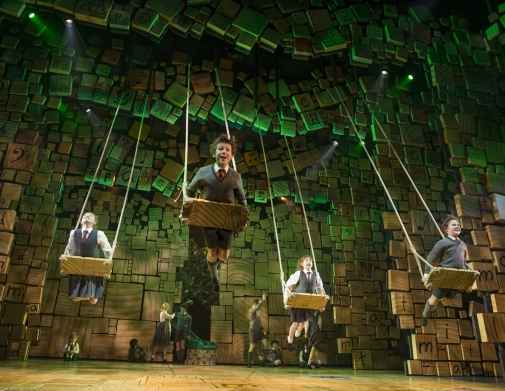 Some of "Matlida"'s amazing kid stars swing it out. Photo by Joan Marcus.
I was a tad nervous when I walked into the the Shubert theater to see Matilda: The Musical, the Broadway adaptation of Roald Dahl's story that officially opens tonight. The book manages to present this weird, perfect mix of cynicism and hopefulness—it walks that line only Roald Dahl can really walk—and I was worried that a big musical production might iron all of its nuances right out.
Was I ever wrong. There's nothing super-Disney about this show (though the kids in the audience still went absolutely wild for it), and thank goodness. Tim Minchin's music and lyrics don't drown the story in pounds of sugar—they keep the book's sharp edge and wit, even during the naturally mushier moments.
And the CAST, you guys! First of all, there are the four little wünderkinds who alternate playing Matilda, the kid genius with telekinetic powers. For anyone under the age of 12 to carry a show is pretty darn impressive (see: Billy Elliot's Billys), but the Matilda I saw, Milly Shapiro, was already holding the stage like a seasoned veteran. That's not to mention the other youngsters who play Matlida's classmates, all of whom manage to develop memorable characters.  (Jared Parker, aka Nigel: You are my hero. I'll hang out with you in Chokey anytime.)
And then there's Miss Trunchbull. Oh, man, Miss Trunchbull. Let's put it this way: She's played by a he (Bertie Carvel). She's the most delightfully nasty, icky, terrifying school headmistress you'll ever meet. And she totally steals the show.
Oh, and there's a TON of very dance-y dancing—which isn't a surprise, given that the choreographer is Billy Elliot's Peter Darling. You get everything from a flashy spoof on competitive ballroom dance to a sweet number involving playground swings. And that explains why the rest of the cast is filled out with some of our favorite Broadway dancers—including cutie Ryan Steele, of newspaper-fouettéing Newsies fame.
The short version of this rant? Matilda is a musical that brings Roald Dahl's crazy world to sharp, hilarious, wonderful life. See it!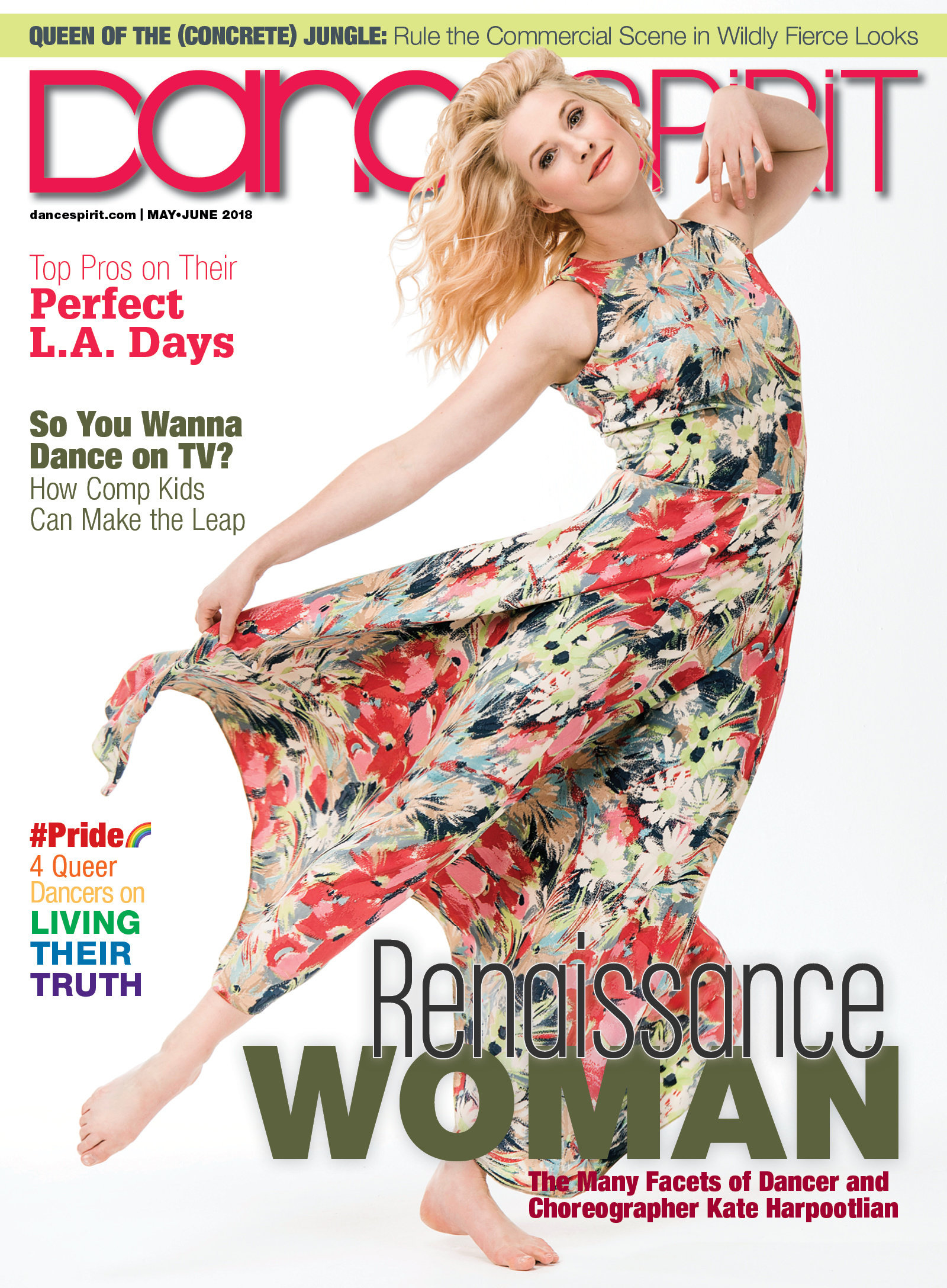 Get Dance Spirit in your inbox