When I crush on a dancer, I crush hard. I look at every Facebook photo I can find, I stalk Twitter and Instagram, and I stay up way too late YouTube-ing the dancer until my eyes start to close.
Thank goodness for the internet, right?
Here's who I can't stop talking about right now...
Jeremy Hudson: He's easily the most-booked dancer in Hollywood. Jeremy, when was the last time you had to audition for something? Right, never. Because people love you and you direct book for superstars like it's nothing. Jeremy spent a long time dancing with Lady Gaga, and now he's branching out and I'm on the edge of my little seat waiting to see what his next major move will be.
Juliet Doherty: She's the love of my life. At just 16, this ballerina is wise beyond her years, and I'm so happy she's getting exceptional training at the San Francisco Ballet School. Keep an eye out, people—this one's going places. Places that probably come with the title "principal."
The Revolting Children from Matilda: It took me far too long to finally see this critically-acclaimed Broadway musical. Oh, you haven't seen it? Go now. I'll wait here while you purchase your tickets. Oh, tickets are "too expensive?" I don't care. Buy them. Figure it out. You're going to love this show, I promise. The kids are so darn talented, and the "big kids" are equally endearing. I sobbed during "When I Grow Up," and again during the curtain call, as I always do.
Jayci Kalb: Classically beautiful, exceptionally talented. Jayci's the total package.
The "Waltz of the Snowflakes" scene from The Nutcracker: Halloween is a thing of the past, which means we can officially start talking nonstop about sugar plums! No matter how many times I see it—or just hear the music—the snow scene gives me chills.
Which dancers, groups or shows are you obsessed with right now? Let me know in the comments—maybe you'll find your dance crush in an upcoming issue of DS!
Summer's winding down and while you prepare to head back to school and the studio, we're busy gearing up for the 2014 issues of Dance Spirit. But before we decide who will grace next year's pages (and covers!), we want to hear about the dancers and choreographers you're loving right now.
To get you started, we've shared who we're currently obsessing over: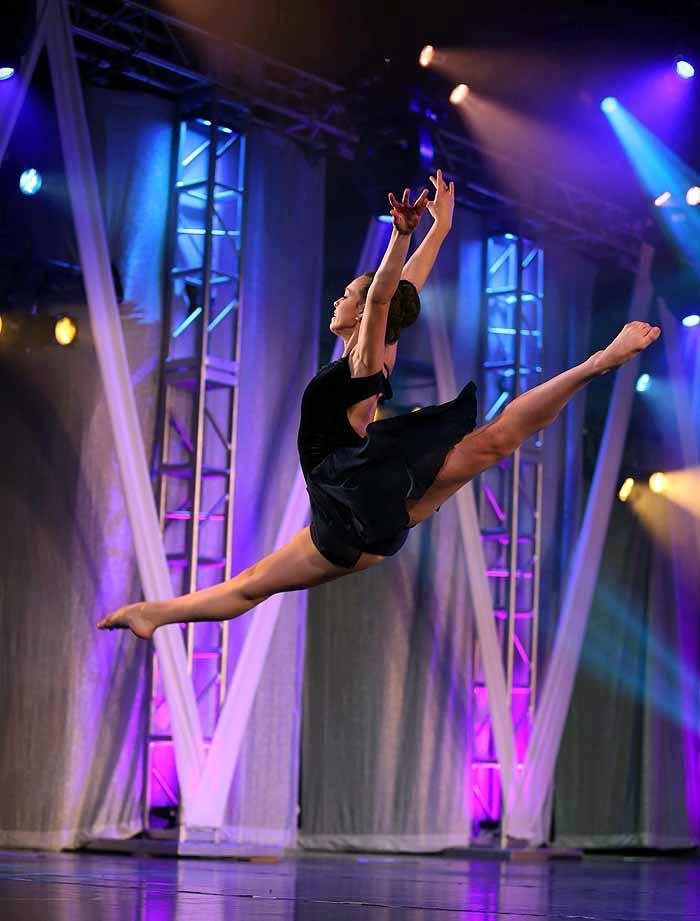 Jayci Kalb.
After a summer spent at Nationals, I'm all about the comp kids right now. No matter how crowded the stage, my eyes were glued to Jayci Kalb of The Dance Centre in Tuscaloosa, AL, and Rachel Parkinson from The Dance Club in Orem, UT. On the professional side, I can't get enough of Chantel Aguirre. That girl personifies the meaning of "stunning." Oh and Misha Gabriel. He moves, and I swoon. —Alison Feller, editor in chief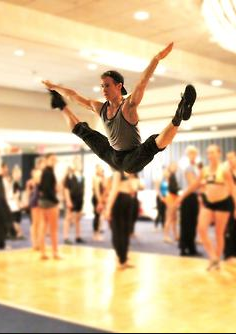 Ryan Steele.
I recently sat in on a rehearsal for Alexander Ekman's Episodes 31 at Joffrey Ballet, which rekindled my love for his high-energy, kooky choreography. (This piece was originally choreographed on The Juilliard School's class of 2012—and they all wore stick-on mustaches!) In terms of dancers, I will now and forever say Ryan Steele. I could watch him in Matilda the Musical a million times and never get bored. —Rachel Zar, managing editor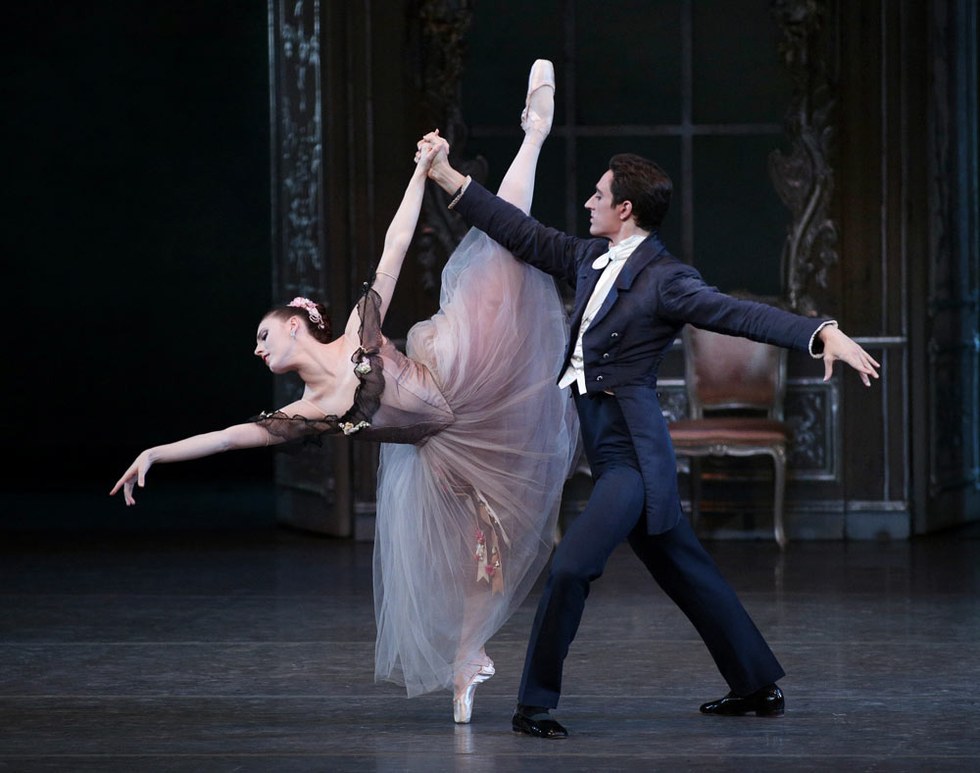 Tiler Peck and Justin Peck.
I'm a New York City Ballet girl through and through, and right now I'm obsessed with the company's two (unrelated) Pecks: principal Tiler Peck and soloist/choreographer Justin Peck. Not that either of them are all that new to the scene, but have you seen what they've been up to recently? In addition to being a gorgeously musical ballerina, Tiler held her own with jookin' star Lil Buck at the Vail International Dance Festival last weekend. And Justin's kinetically geometric, corps-centric ballets have been wonderful showcases for some of NYCB's most exciting young dancers. —Margaret Fuhrer, associate editor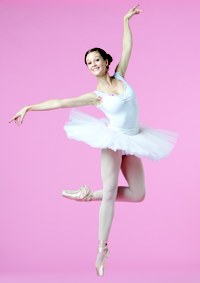 Lauren Lovette.
Every time I open a New York City Ballet program and see the name Lauren Lovette, I get giddy with excitement. Lauren was featured on the September 2010 cover of DS when she was just a NYCB apprentice, and I remember thinking she was so sweet, down-to-earth and drop-dead gorgeous at her shoot. Now a soloist, I can't take my eyes off her whenever she's onstage. She has stunning technique and an almost addictive performance quality—I just can't stop watching her. —Michael Anne Bailey, assistant editor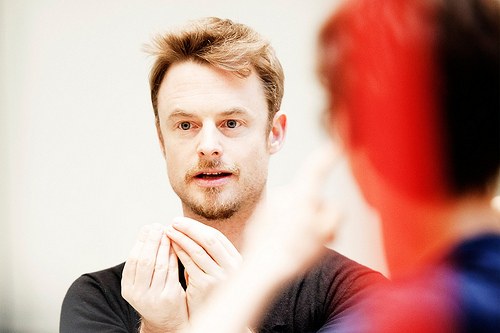 Christopher Wheeldon.
Right now, I am obsessed with Christopher Wheeldon. His choreography is incredibly musical and romantic, and he creates shapes out of his dancers that I've never, ever seen before. Oh yeah, and his Carousel (A Dance) is set to my most favorite music of all time: "The Carousel Waltz"! —Helen Hope Rolfe, DS intern
Now it's your turn. Tell us which dancers and choreographers you're currently loving in the comments section below. You may just see them in DS!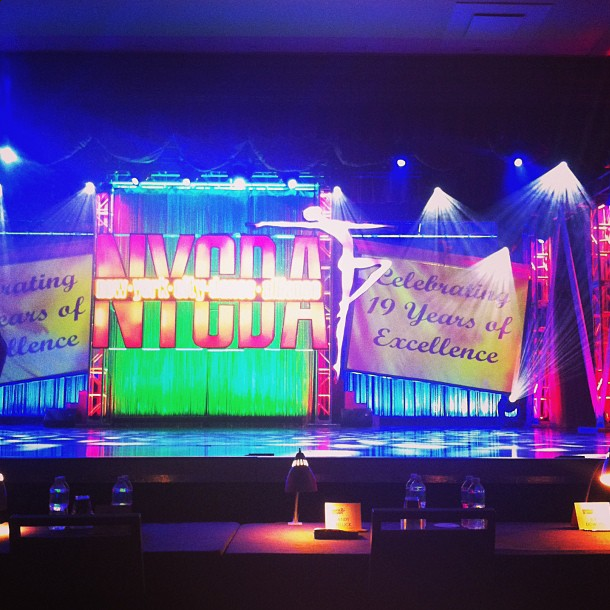 On Saturday evening, Dance Spirit editor-in-chief Alison Feller and I attended one of our favorite summer dance events: The New York City Dance Alliance closing-night gala. It's always jam-packed with dance celebs (Oh hey, Jakob Karr!) and is never lacking for awe-inspiring talent.
Here are a few highlights from the night:
The Rockettes opened the show with an instrumental version of Shine (one of my favorite numbers from the Radio City Christmas Spectacular!). They wore gorgeous silver dresses that had the NYC skyline across the bust—I was in love. And the crowd went nuts when they showed off their perfect kickline.
The NYCDA Foundation and multiple colleges and universities from across the country awarded high school juniors and seniors 3.4 million dollars in college scholarships. That's right, folks—3.4 MILLION! Lives were changed.
Kolton Krouse, the 2012 National Teen Male Outstanding Dancer, and Alexia Meyer, the 2012 National Senior Female Outstanding Dancer, danced two of the best solos (their farewells) I've ever seen. I'm not kidding—as soon as they finished the entire audience jumped to its feet in applause. I can't wait to see what they do next.
Three of the Top 5 senior female dancers were former/present DS Cover Model Search finalists! Last year's CMS winner Megan Skalla was fourth runner-up, 2013 CMS finalist Madi Hicks was third runner-up and 2012 CMS finalist Alyssa Ness was crowned the 2013 National Female Outstanding Dancer! We couldn't have been more proud of all three.
Here are the big winners from the night: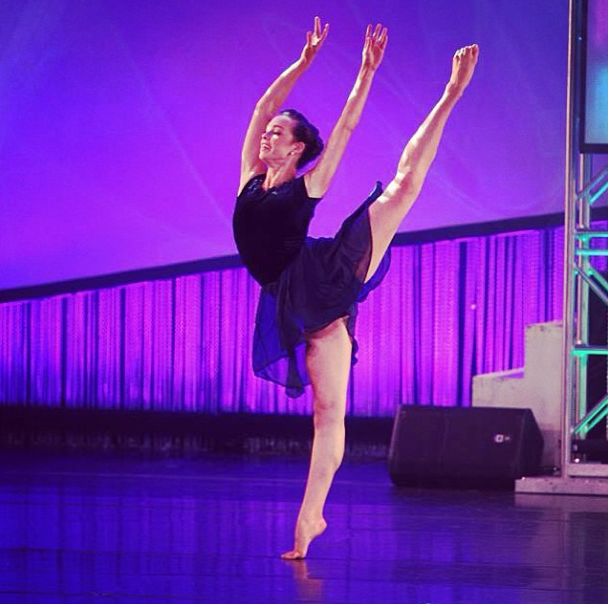 Jayci Kalb.
Teen Female Outstanding Dancer: Jayci Kalb
Teen Male Outstanding Dancer: Jake Tribus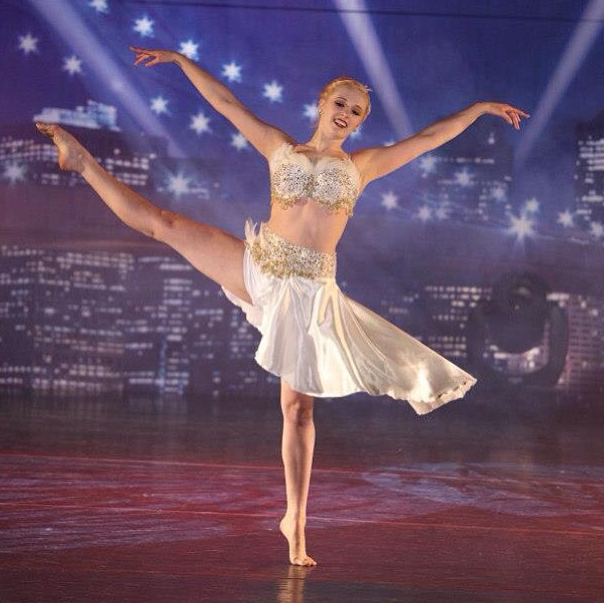 Alyssa Ness.
Senior Female Outstanding Dancer: Alyssa Ness
Senior Male Outstanding Dancer: Alex Soulliere
Teen Critics' Choice: Wings from The Dance Club in Orem, UT
Senior Critics' Choice: From the East from The Dance Club in Orem, UT and Solitude from Inspire Dance Company in Las Vegas, NV (For the first time in 19 years, there was an exact tie!)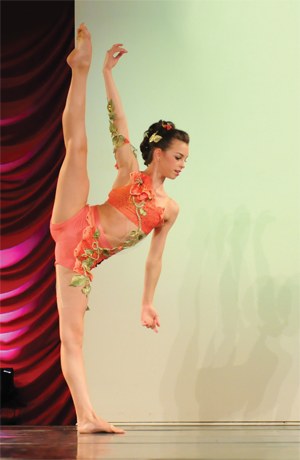 Jayci performing her solo at The 2011 Dance Awards in NYC. (courtesy The Dance Awards)
At just 14 years old, Jayci Kalb is already living the competition dancer's dream: She's performed solos choreographed by convention kings Travis Wall and Nick Lazzarini, she regularly walks away from Nationals with a top title and she spends her weekends touring as a demonstrator with JUMP, where she gets to train alongside Stacey Tookey, Katy Spreadbury and Teddy Forance. But Jayci isn't just a comp kid—she also has a handful of professional jobs under her tiny belt.
It's no surprise Jayci is excelling. She has enviably archy feet, a wildly bendy back and an onstage maturity that makes it hard to believe she's a teenager. So how has this humble dancer risen to competition superstardom? "I just love it a lot, and I work really hard," she says.
Jayci's mother was a dancer, so enrolling 2-year-old Jayci in classes at The Dance Centre in her hometown of Tuscaloosa, AL, was an easy decision. Jayci took a short-lived dance break when she was 5 to try her hand at gymnastics—and even won a state-level competition. She reenrolled in dance at 6. Now she trains in ballet, jazz, hip hop and acro, and says contemporary is her favorite style. "But ballet is the most important part of my training, so I love it," she adds.
At 12, Jayci won her first National title: Junior Outstanding Dancer at New York City Dance Alliance. "It was overwhelming," she says. "There were so many good dancers, and I was nervous. But I learned to go out there and have a good time." Not long after, she started winning titles at JUMP and performed as Clara in the Radio City Christmas Spectacular. Most recently, she won Best Junior Dancer at The Dance Awards for her contemporary solo Life of a Flower, choreographed by Wall.
It doesn't hurt that Jayci has a huge fan in Wall: He hired her to perform in his company Shaping Sound's (DS May/June 2012) show last December. "In the show, I did my solo in front of all the professional dancers, actors and agents in the audience. I was so nervous," she says. Afterwards, she was approached by an agency representative, and now she's signed with Clear Talent Group.
What's next for Jayci? "I want to become a better dancer, taking in all the corrections from these amazing teachers," she says. She'll compete at The Dance Awards this summer as a teen, and she's looking toward the future: "I want to be on Broadway and on the cover of Dance Spirit!"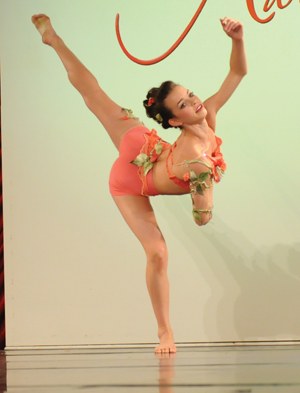 FAST FACTS
Favorite food: Reese's Peanut Butter Cups
Most-played song on her iPod:
"A Thousand Years" by Christina Perri
Who would play her in a movie? Selena Gomez. "She's not a dancer, but she's a good actress and she's really pretty!"
If she could be a superhero, what would her power be? Super strength. "I would use it in our competition dances. When we have to lift girls, it's hard for me because I'm so small."
Dance crush: Nick Lazzarini
Favorite book: The Hunger Games by Suzanne Collins
Favorite TV show: "Wizards of Waverly Place"
Favorite dancer of all time: Travis Wall
Favorite teacher: Stacey Tookey
Three words that describe her dancing: "Heart, soul, love"
the first thing she does in the morning: Eats a bagel and bacon.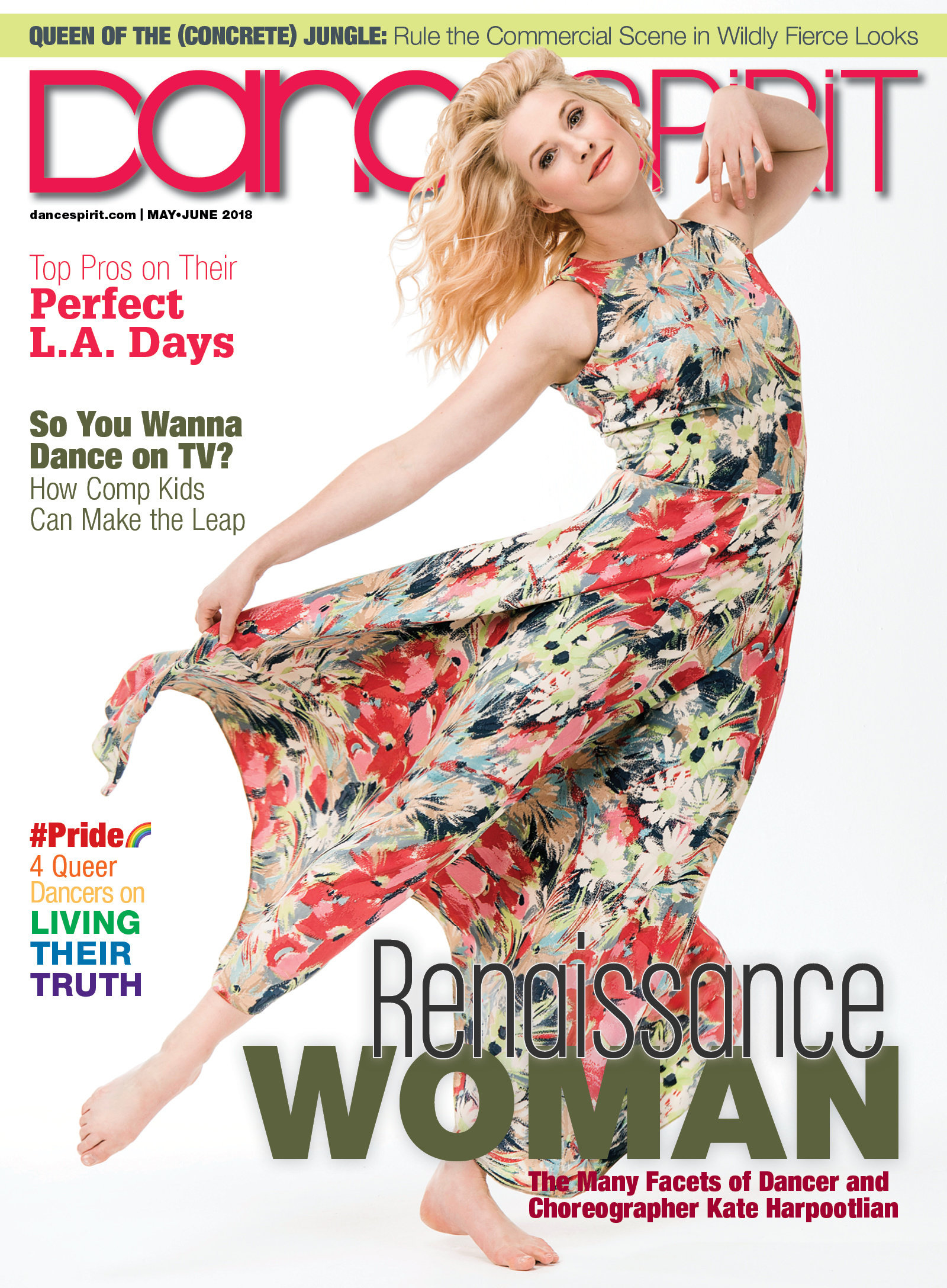 Get Dance Spirit in your inbox