Popular
Mar. 23, 2017 07:50AM EST
What can Amy and Fik-Shun expect now that they're officially the winners of "So You Think You Can Dance" Season 10? We caught up with all 10 former champs to find out about their post-"SYTYCD" lives.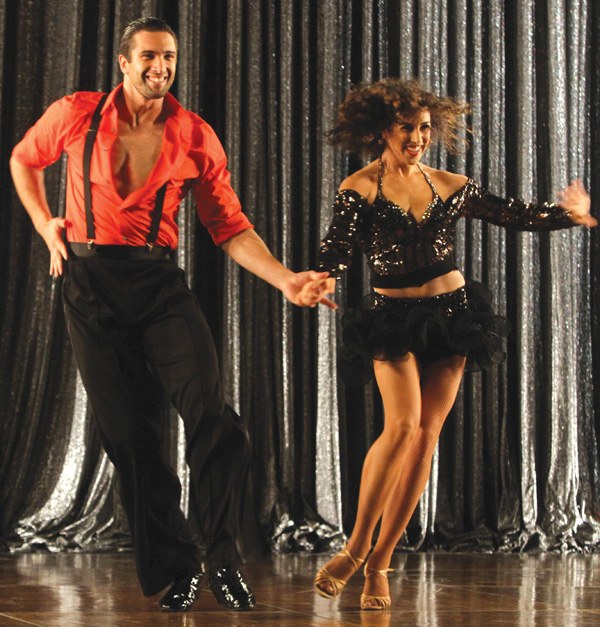 Eliana with Dmitry Chaplin on an episode of "Bones." (photo by Patrick McElhenney/Fox)
Eliana Girard, Season 9
Eliana started rehearsals for Taylor Swift's Red Tour just a few months after her win. "The show made me more inspired to grow as an artist," says the ballerina, who will spend this month performing with T-Swift in Australia.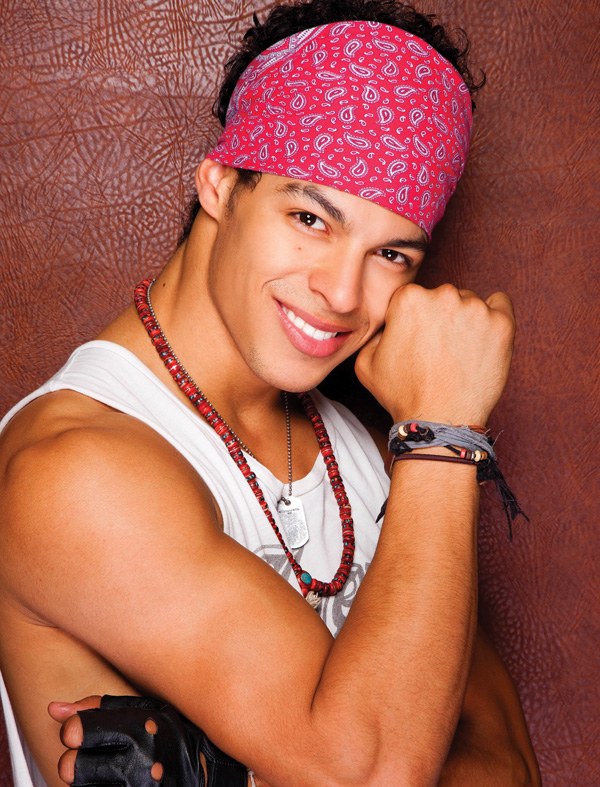 (photo by Gilles Toucas)
Chehon Wespi-Tschopp, Season 9
Talk about branching out—this ballet boy-wonder has got acting (a guest-starring role on "Bones," plus several commercials), clothing design (an upcoming "CheForce" line for dancers) and choreography projects (alongside Mia Michaels) in the works. He's also launched his own dance convention, CheForce. "I couldn't be more grateful that America gave me the chance to grow on the show," he says. "The journey completely changed me."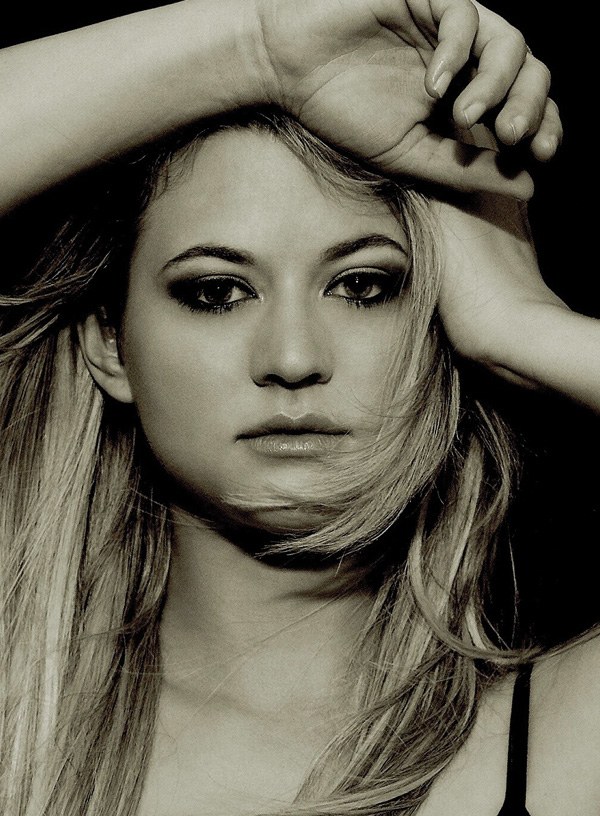 (photo by Jonathan Ressler)
Lauren Froderman, Season 7
Lauren had just graduated high school when she made it onto the show, and she put off college to tour as the "SYTYCD" champion. She then danced full-time for a while—teaching master classes and performing on "Glee" and at the Kids' Choice Awards. But now she's a full-fledged college girl! Lauren will graduate from Loyola Marymount University in 2015 with a BA in liberal studies. "Then I'll get back into the grind of auditioning," she says.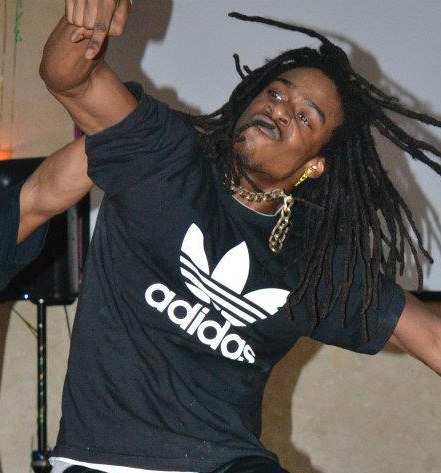 (courtesy Russell Ferguson)
Russell Ferguson, Season 6
Krumper Russell recently choreographed for Ukraine's version of "SYTYCD," started his own company called SideStreet and snagged a featured role (alongside Chehon) in the new dance flick East Side Story. Bostonians can catch him in Tony Williams' Urban Nutcracker, December 6–22, at John Hancock Hall.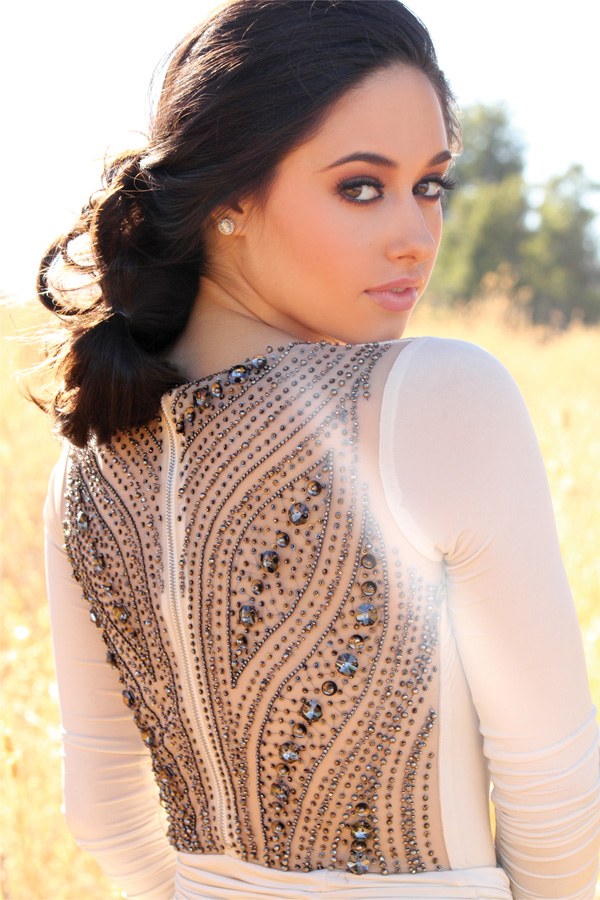 (photo by Josh Williams)
Jeanine Mason, Season 5
"SYTYCD" was the first of many TV appearances for Jeanine. In addition to her former recurring role on "Bunheads," she'll appear on TNT's "Major Crimes" this month and recently shot pilots for MTV and Fox. She's also been attending University of California—Los Angeles. "Graduating this year will be a proud moment!" she says.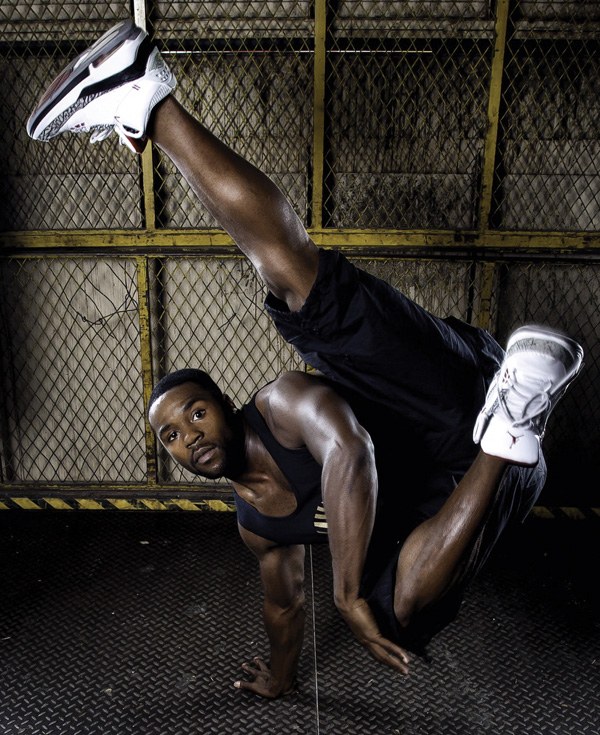 (courtesy Joshua Allen)
Joshua Allen, Season 4
In addition to being a Season 10 All-Star, Joshua's pursuing a career as a triple threat. He was featured in Step Up 3D and Footloose, appeared on "Community" and "American Horror Story" and plans to release his first album this year.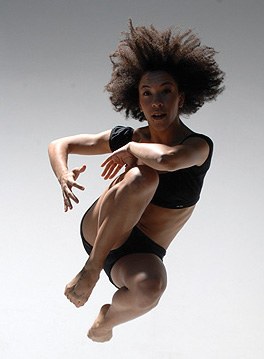 (photo by Quinn Baston)
Sabra Johnson, Season 3
Since her win, Sabra has been dancing all over the world. She spent a year with Cedar Lake Contemporary Ballet in NYC, danced in Mexico City and Germany and is now a member of dance theater company Staatstheater Darmstadt in Austria.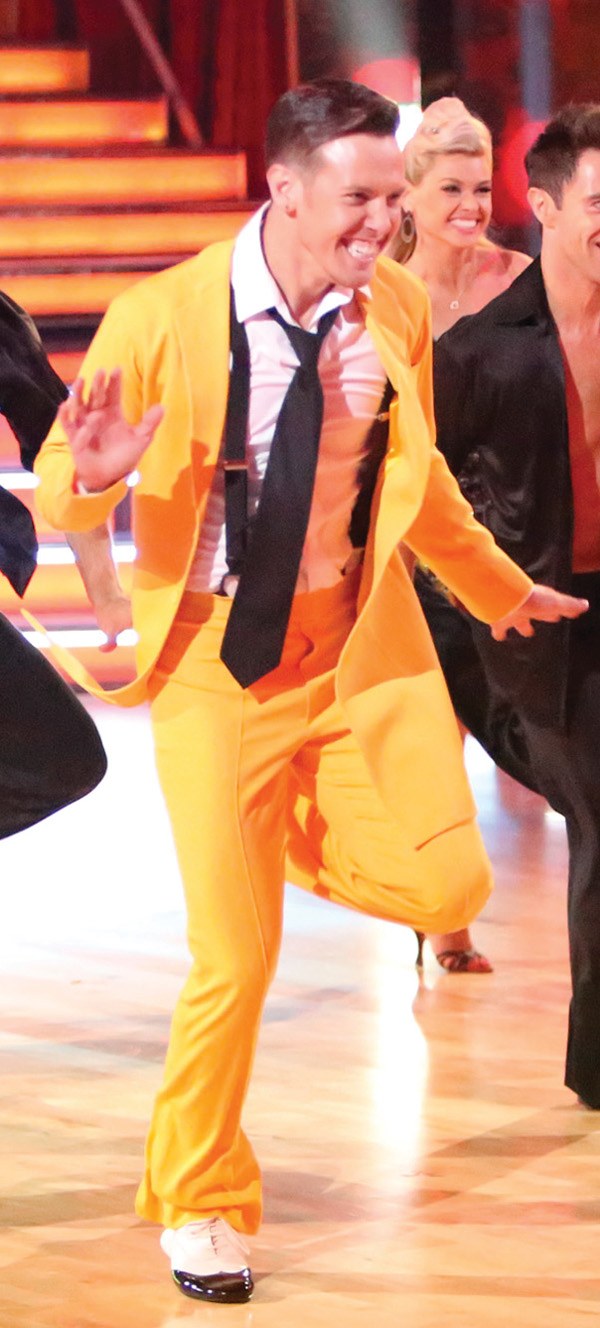 Benji Performing on "Dancing with the Stars" (photo by Adam Taylor/ABC)
Benji Schwimmer, Season 2
Benji's been busy choreographing for the stars: He created and danced in Paula Abdul's final "American Idol" performance. Staying true to his swing-dance roots, he's also won the U.S. Open Swing Dance Championship the past four years in a row with partner Torri Smith.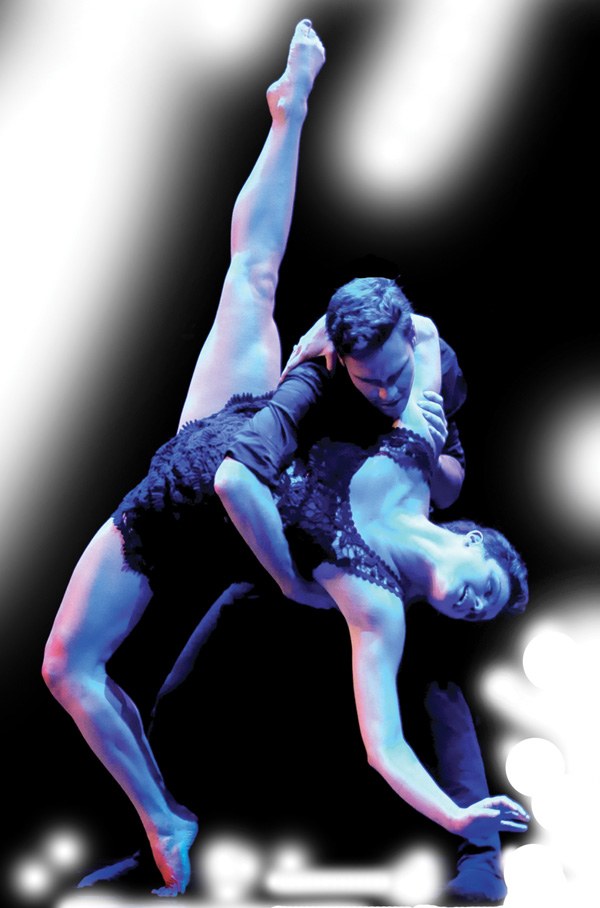 Melanie and Nick performing at The Dance Awards (photo by Matthew Murphy)
Melanie Moore, Season 8
If it seems like Melanie's all over your TV screen, that's because she is. She burned up the dance floor as a Season 10 All-Star, danced at the Primetime Emmy Awards in September and played a New York Academy of the Dramatic Arts student on Season 4 of "Glee." She's also a member of contemporary company Shaping Sound.
Nick Lazzarini, Season 1
Besides his fame as the very first "SYTYCD" champ, Nick is probably best known as a founding member of Shaping Sound. He's also a beloved faculty member at JUMP dance convention. How can future contestants achieve his level of success? "Make sure you're open to anything and everything," he says.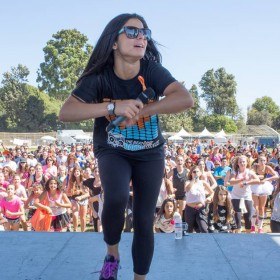 Courtney Galiano at the 2013 BEAT MS Dance Walk
(photo via The Beat MS)
L.A. friends: Mark your calendars for the second annual BEAT MS Dance Walk, happening September 13th. Spend a day movin' and groovin' alongside some of your favorite dancers, all while raising awareness about multiple sclerosis. But even if you're not on the West Coast, this event is something we can all get behind.
In 2011, "So You Think You Can Dance" All-Star Courtney Galiano was diagnosed with MS—a debilitating disease that affects the central nervous system. Despite the challenge she faces, Galiano hasn't let MS bring her down. She and her brother, Philip Byron, established the foundation BEAT MS (the name is a play on her family's dance convention, The BEAT Dance Tour), and last year hosted the first BEAT MS Dance Walk to benefit the National Multiple Sclerosis Society. In 2013, the BEAT MS Dance Walk in L.A. raised over $62,000 for MS research.
We caught up with Galiano about this year's walk.
Dance Spirit: The first BEAT MS walk welcomed so many dance celebs—Adam Shankman, Mark Kanemura, Comfort Fedoke, Kathryn McCormick, Jeanine Mason and dancers from "Americans Best Dance Crew" and "Glee." Are you expecting more star participants this time around?
Courtney Galiano: Last year we had over 600 people walk, and we want to continue to get as many people involved as possible. There will be lots of dancers from "SYTYCD" (including season 7 winner Lauren Froderman), dancers from VH1's "Hit the Floor" and cast members from the musical Hair—including Kristen Bell—which I just performed in at the Hollywood Bowl.
DS: So far, what have been the most rewarding aspects of the BEAT MS?
CG: Being surrounded by so much love and support, and meeting people who share my passions and challenges. I've been amazed at the number of young people fighting MS. It often seems like there's a stigma associated with the disease—people are scared to say they have it. Through BEAT MS, I'm hoping to break that stigma, because there's nothing to be ashamed or afraid of. I think the lack of discussion about MS stems from a lack of knowledge, so I hope the walk helps raise awareness and educate people.
DS: Since your diagnosis with MS in 2011, have your career goals changed?
CG: Not at all. I have good days and bad days, but sometimes I forget I even have MS. Fatigue is the biggest symptom I have to fight. I'm thankful every day for the determination that dance has instilled in me. Plus, dance really helps fight the disease: Medical professionals have started prescribing dance classes for people with MS and similar diseases that affect mobility. It just goes to show you how powerful dance really is!
DS: Is there a way for those who can't attend the walk in L.A. to get involved?
CG: Of course! You can make donations on our website, or even start your own team and recruit other people to join on social media. Anything that spreads awareness about this event and the disease helps.
If you're in Georgia, Texas, New Jersey or Florida and want to get involved, you can also check out The BEAT Dance Tour convention—a portion of every registration is donated to the National Multiple Sclerosis Society.
Mar. 04, 2013 12:25PM EST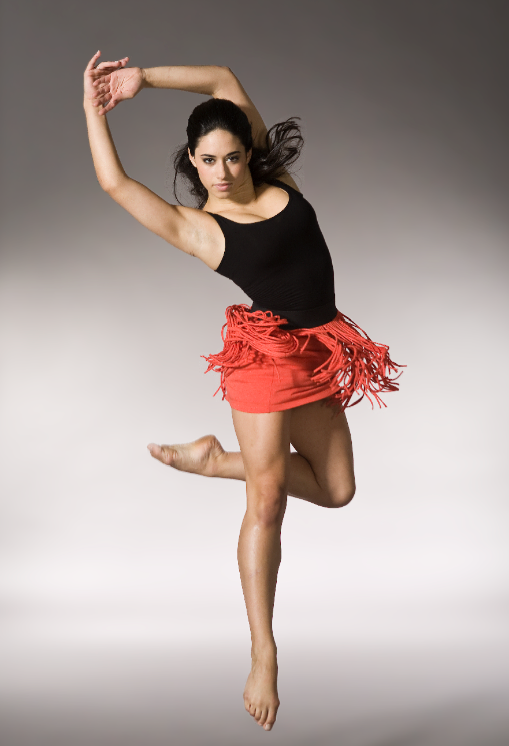 The coolest: Jeanine photographed for our November 2009 cover by Joe Toreno
If you're a fan of ABC Family's "Bunheads," you probably had a lot of fun watching Jeanine Mason on the show this past season. Not only were there plenty of opportunities for the "So You Think You Can Dance" Season 5 champion to dance up a storm, but her character, the effortlessly cool Cozette, also seemed to come easily to her—probably because Jeanine is even more awesome than Cozette in real life.
Well, Jeanine just landed another cool-kid role: She's been cast as Hana, the flirty, popular best friend of lead character Lena (played by Emma Roberts, speaking of cool girls), in the upcoming "Delirium" pilot for Fox. The show, based on the book series by Lauren Oliver, has a sci-fi twist: It's set in a world where love is known as a disease called Deliria. (We're guessing it won't take long for Hana to get "sick.")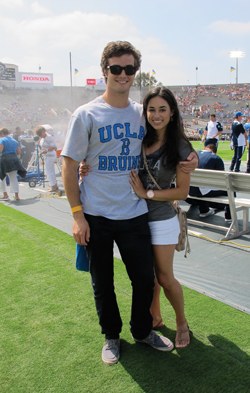 Jeanine with boyfriend Beau Mirchoff at a UCLA football game
Before winning Season 5 of "So You Think You Can Dance," Jeanine Mason was a regular high school senior looking forward to starting college in the fall. But after the TV show jump-started her career, things suddenly didn't seem quite as straightforward. Here, she tells DS why she decided to go ahead with her college plans (she's enrolled at the University of California, Los Angeles)—and her dance career.
Ever since I was little, I've known I wanted to go to college. My mom and dad say education is the one thing no one can ever take away from you, and they're right. It's a sacrifice now and then because I have longer hours and a little bit higher stress level than many people my age, but it's worth it to me. College is going to enrich my life and make me a better person and artist.
Four days after I graduated high school, I moved to L.A. to start shooting "So You Think You Can Dance." I'd already been admitted to UCLA. When I made it to the "SYTYCD" Top 10, I was excited, but I also had this quiet realization: "Oh my gosh, the tour schedule means I'm not going to be able to start school on time." For a second, my heart was broken. I had really looked forward to that freshman nervousness, to starting this new chapter in my life. But once UCLA let me know I could start a semester late, in January 2010, I felt better.
Since then, I haven't stopped. I enroll full-time when possible, but whenever I'm working on a big project like a film, I go part-time, taking only one or two courses. During the summer, I take online classes, which are amazing because I can bring the work with me on dance projects.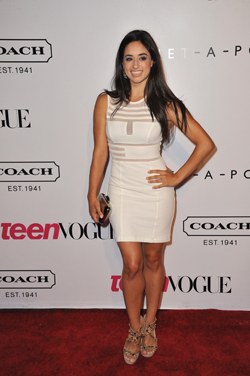 Jeanine at the Teen Vogue Young Hollywood party
In addition to my World Arts and Cultures: Dance major, I'm a film minor, studying the behind-the-camera stuff. It's always interesting to me how my studies mirror my life. Any time I'm learning new academic material, I find a way to use it in my dance work. And the more material I have to pull from, the richer that work becomes.
As for scheduling, I literally have to take it day by day. I try to plan so my college classes are early in the morning, which leaves the rest of the day free for dance. There are times when I have to pack both lunch and dinner, because I know I'm going to be out and about all day: school, then auditions, then rehearsals, then a performance. But any time I think I'm not going to be able to get through everything, I remind myself how proud I'll be at the end of the day, lying in bed, knowing I did it.
In 10 years, I hope I'll have a successful film career. Eventually, I want to have my own production company. For now, I'm just taking each semester as it comes. But I'm looking forward to graduation. It's going to be such a special day for me and my family. It's close now—it's in sight. And I'm more excited than ever.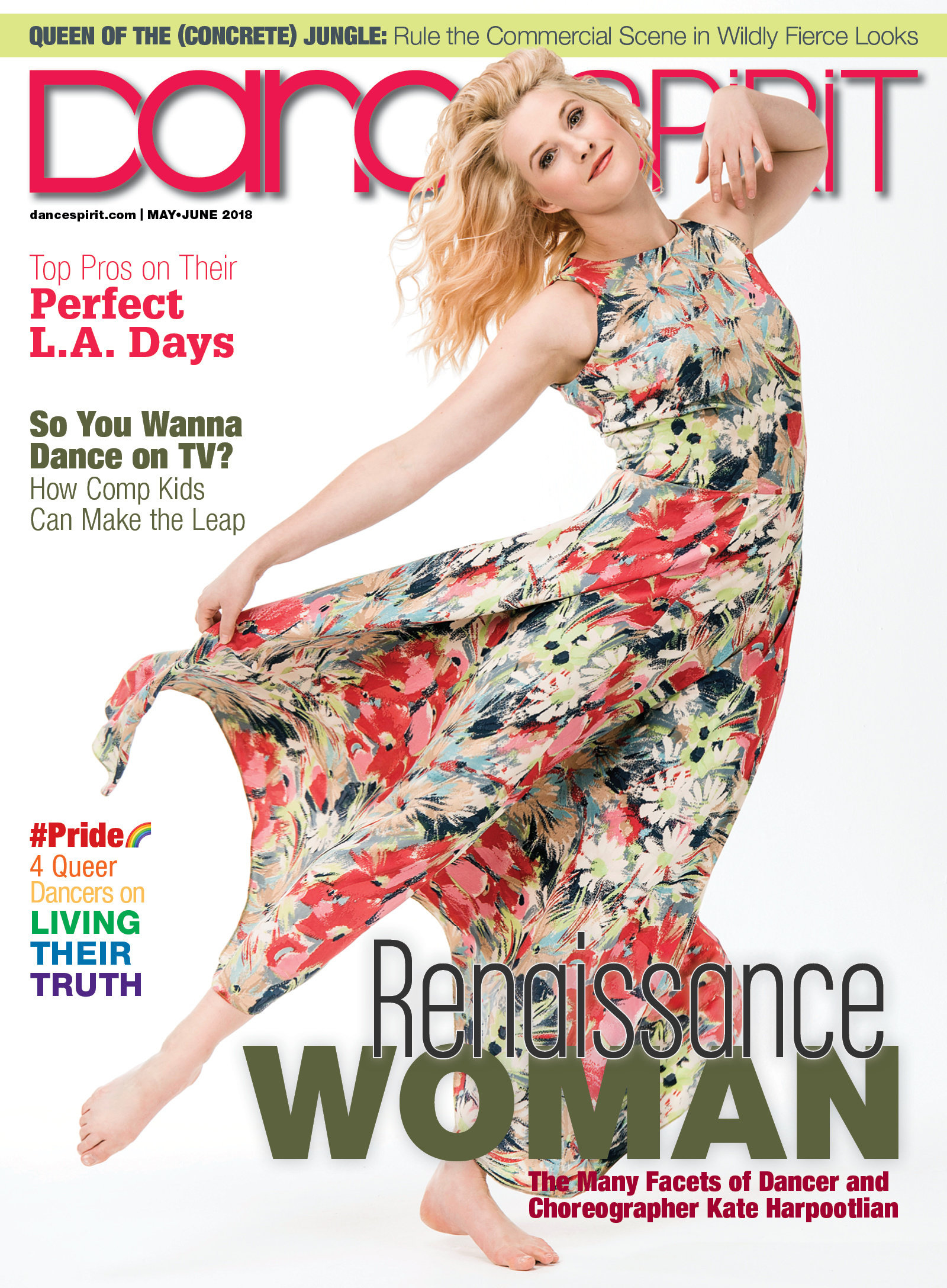 Get Dance Spirit in your inbox